Best Website Optimization Tools in 2023
Are you looking for a Website Optimization Tools for your business? You have come to the right page. This guide will help you discover the best Website Optimization Tools of 2023 and along with a deep dive into their features, pricing, rating, etc.
What is Website Optimization Tools?
Website optimization tools are software programs designed to help website owners and marketers improve their site's performance. These tools can analyze website traffic and user behavior, offer suggestions for improving site speed and user experience, and help identify technical issues that may be hindering site performance. Some optimization tools also provide A/B testing and conversion rate optimization features, allowing marketers to test and optimize their website for maximum conversions and revenue. Overall, website optimization software can help businesses maximize online visibility and drive more traffic and revenue to their site.
How Website Optimization Tools work or function?
Website optimization tools encompass a variety of software designed to enhance website performance and user experience. This includes analyzing website speed, identifying broken links and resolving them, improving website design and layout, optimizing images and videos, and more. These tools help optimize website content to improve search engine rankings and drive more traffic to the site, ultimately leading to increased engagement and revenue for businesses.
Benefits of Website Optimization Tools?
Website optimization tools can significantly enhance an organization's online presence and increase its revenue potential by providing in-depth insights into website performance, identifying areas of improvement, and optimizing website speed.
With such tools, businesses can improve their search engine rankings, reduce bounce rates, enhance user experience, and boost conversion rates.
Additionally, website optimization tools can identify and rectify security loopholes, ensuring website visitors' security and privacy.
Ultimately, such tools help organizations stay ahead of the competition and realize their online potential.
How we curated this list
We conducted extensive research to identify a wide range of software options within each category. This involved exploring online resources, industry publications, software directories, and user reviews. Please note that the pricing and features mentioned here are subject to change. We recommend you to visit the product website for the latest information before making a decision.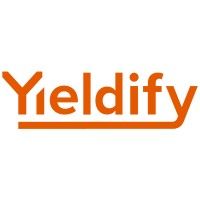 Product Description
1000+ emerging & established businesses worldwide increase their leads, revenue & customer loyalty with Yieldify. Book a demo with sales now.
Pros and Cons
Offers a range of capabilities and services to help businesses optimize their website for revenue generation.
Provides personalization of customer experiences through audience segmentation, product recommendations, and messaging.
Offers a proven framework for increasing onsite revenue and provides success stories from over 1000 brands.
No information on pricing or affordability, which may make it difficult for small businesses on a budget to justify investing in.
It may require significant time and effort to onboard and optimize the platform for maximum benefit.
The use of machine learning and data tracking may raise concerns over privacy and data protection among some users.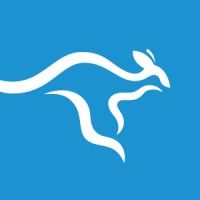 Product Description
Qualaroo simplifies the process of collecting user feedback with surveys. Signup today to get actionable UX Insights from your customers
Pros and Cons
Provides contextual customer insights through Qualaroo Nudges technology.
Offers advanced targeting and question branching options for actionable feedback.
Includes AI-powered analytics and reports for instant feedback insights.
May require some level of technical knowledge to embed the code on the website or app.
Certain features such as prototype testing and artificial intelligence analytics may only be available in the higher-priced plans.
Limited information on the pricing or plans available on the website.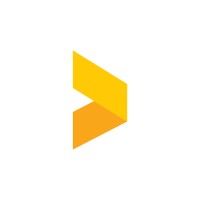 Product Description
Trustmary is an effective review platform that boosts lead generation via social proof. With it, collect customer testimonials and embed them into opt-in forms to simplify review marketing.
Pros and Cons
Trustmary is an all-in-one review solution that can take care of the whole review process.
The platform offers automatic review import from external sites like Google, Facebook, Yelp, etc.
Trustmary can help businesses improve their conversion rates by up to +15% by using reviews as social proof.
While Trustmary claims to be a free platform, it is not clear if there are any hidden costs or limitations on the free plan.
Trustmary's success stories seem limited to a few case studies.
The platform's compatibility with website builders is quite extensive and may be overwhelming for some users.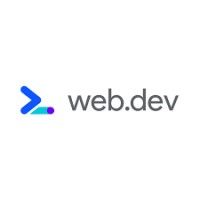 #4
Google PageSpeed Insights
Product Description
Google PageSpeed Insights is a popular web page speed tool that offers a comprehensive report on page performance and user experience. Its optimization suggestions help businesses to identify and debug issues on desktop and mobile devices, enabling them to improve the user experience and overall success of their website.
Pros and Cons
The use of cookies from Google to deliver services can improve the overall functionality and efficiency of the product.
Analyzing traffic can help identify potential issues and improve the user experience.
The emphasis on making web pages fast on all devices can lead to a more positive user experience and potentially increase customer satisfaction.
The use of cookies may be a concern for some users who prioritize privacy.
The product may not be suitable for those who do not have a need or interest in analyzing web traffic.
Customers may find the product difficult to navigate or use without proper documentation or guidance.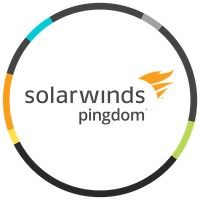 Product Description
Pingdom is a monitoring platform that optimizes your page speed through synthetic and real user monitoring, catering to digital marketers, web hosting providers and developers.
Pros and Cons
SolarWinds Observability offers four different types of monitoring, providing comprehensive visibility into website performance.
The synthetic monitoring feature helps site owners identify bottlenecks and speed up their website using simulated visitor interaction.
SolarWinds also offers real user monitoring that provides insights into how actual visitors are interacting with a website.
SolarWinds Observability may not be an affordable solution for small businesses or individuals.
It can be overwhelming to navigate the range of features offered by the product, which may require some expertise to fully optimize.
While SolarWinds provides comprehensive monitoring, some users may find they do not require all the features offered, leading to unnecessary costs or complexity.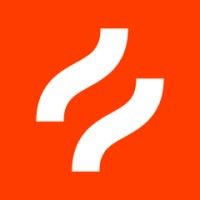 Product Description
The next best thing to sitting beside someone browsing your site. See where they click, ask what they think, and learn why they drop off. Get started for free.
Pros and Cons
Hotjar provides a comprehensive suite of tools to help website owners understand their users and make data-driven decisions.
The platform is trusted by over -1 million websites in 180+ countries, which speaks to its reliability and popularity.
Hotjar integrates with many other tools such as Google Analytics, Slack, and Zapier, making it easy to incorporate into existing workflows.
Some users may find the platform overwhelming due to the sheer amount of data and tools available.
Hotjar's pricing plans can be relatively expensive, especially for larger businesses or teams.
The platform may not be suitable for websites with very low traffic volumes, as the data insights may not be as meaningful or actionable.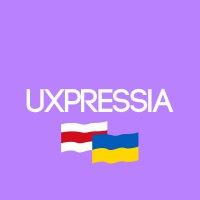 Product Description
UXPressia is a hub for keeping customer experience data and creating journey maps, impact maps, and personas used by Waters, Michelin, Accenture, Siemens, and others.
Pros and Cons
UXPressia offers a comprehensive platform for managing the customer experience, covering all stages from ideation to delivery.
UXPressia has over 100 customizable templates to help users focus on the content and spend less time thinking about the format.
users can back up their customer journey map with real-time data and spare themselves from having to do manual inputs.
The Internet Explorer browser may degrade the user's experience with UXPressia, requiring users to switch to another browser such as Chrome, Safari, Mozilla or Edge instead.
UXPressia's features appear to be more suitable for larger organizations with multiple teams and stakeholders, creating a need for coordination which may be overwhelming for smaller organizations.
As it is focused only on customer journey mapping, the product might not have the flexibility of being used for other tasks, thus limiting its usage to customer experience management.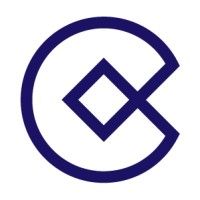 Product Description
The global leader in digital experience intelligence and analytics, Contentsquare helps optimize and improve your users digital experience.
Pros and Cons
Offers detailed insights into user behavior on websites and mobile apps.
Streamlines the optimization process by providing actionable recommendations.
Integrates with popular CMS and analytics tools for ease of use.
Pricing can be expensive for smaller businesses.
Requires a learning curve to fully utilize all features.
Some users have reported difficulties with data accuracy and missing data.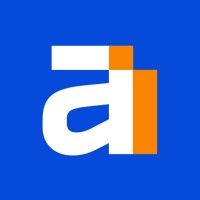 Product Description
You don't have to be an SEO pro to rank higher and get more traffic. Join Ahrefs – we're a powerful but easy to learn SEO toolset with a passionate community.
Pros and Cons
A mix of SEO tools for all purposes
Detailed and in-depth data available
Trusted data metrics in the industry
Limited free tools available
Some features may be overwhelming for beginners
Expensive pricing plans for small businesses or individuals.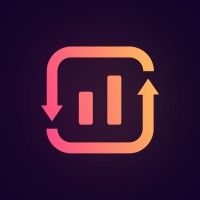 Product Description
Use Surfer to research, audit, write, optimize and generate SEO optimized articles in 20 minutes. Everything you need to create a comprehensive content strategy that yields real results is a click away with Surfer!
Pros and Cons
Surfer AI generates well-optimized articles in just 20 minutes, saving time for review and refinement.
The tool offers a comprehensive SEO workflow to boost organic traffic, increase visibility, and improve ranking.
Surfer works with various platforms including Google Docs, WordPress, Jasper, and Semrush.
Surfer may not be suitable for users who prefer more control and personal touch in content creation and optimization.
The tool may have limitations in terms of language options for those who require options other than English and Spanish.
The pricing plans for Surfer may not be affordable for those who have a tight budget or limited resources.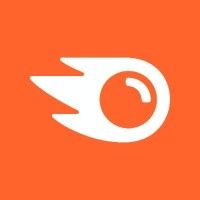 Product Description
Research, create and manage your PPC campaigns using Semrush PPC management tools. Find the best keywords for your Google Ads campaign.
Pros and Cons
The Keyword Magic Tool helps find billions of related terms and phrases, which allows for effective keyword research for PPC campaigns.
Advertising Research provides insights into competitor ad strategies, including keywords they are bidding on and ad copy examples from industry leaders.
The PLA Advertising tool can help businesses analyze the performance of other Google Shopping advertisers and discover search queries that trigger their PLAs to appear.
The product seems heavily focused on PPC campaigns, which might not be suitable for businesses that do not intend to use PPC advertising.
The pricing of the product may be relatively expensive for small businesses with a tight budget.
The product may not be user-friendly for beginners who lack expertise in digital marketing and PPC advertising.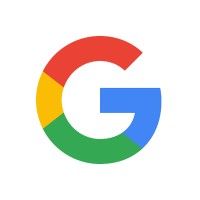 Product Description
Search the world's information, including webpages, images, videos and more. Google has many special features to help you find exactly what you're looking for.
Pros and Cons
The product provides tools and reports to measure a site's search traffic and performance and make it shine in Google search results.
The Search Analytics feature helps in analyzing the impressions, clicks, and position of the site on Google search, making it easier to optimize content.
The tool provides detailed crawl, index, and serving information about site pages directly from the Google index, enabling users to understand how Google search sees their pages.
The language and terminology used in the product description may be too technical for those with limited knowledge about website optimization.
The product may require constant monitoring and attention to make sure that the site's index coverage is updated with fresh views.
The product is mainly focused on enhancing search engine performance, which may not necessarily guarantee an increase in website traffic or conversions.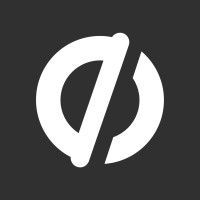 Product Description
Grow your relevance, leads, and sales with Unbounce. Use Unbounce to easily create and optimize landing pages for your small business and boost conversions with AI insights.
Pros and Cons
Unbounce's landing page builder has smart features that can help increase sales and signups.
Unbounce offers AI-powered copywriting tools that can generate copy for pages, ads, and emails instantly.
Unbounce's AI optimization feature sends visitors to their best-match landing page, thereby increasing the chances of conversions.
Unbounce may not be suitable for businesses with limited marketing budgets as their plans may be expensive.
Unbounce may have a steep learning curve for users who are not familiar with website building and optimization.
Unbounce's reliance on AI may not always produce the desired results, as AI can have limitations and may not be able to adapt to every situation.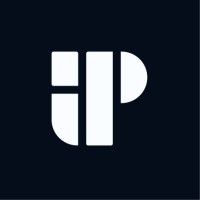 Product Description
Turn clicks into customers with Instapage, the only landing page platform that creates, personalizes, and optimizes landing pages for every campaign.
Pros and Cons
With Instapage, users can create top-performing landing pages in just a few minutes without the need for a developer.
The platform enables users to create targeted messaging for every audience with relevant landing pages that increase sales, leads, and customer satisfaction.
Instapage's AI Content Generator enables users to build, test, and optimize their pages with the power of artificial intelligence, making it easier to achieve marketing goals.
The platform may be too advanced for beginners, as it requires some knowledge of digital marketing and landing page optimization.
Some users may find the pricing of Instapage to be expensive compared to other landing page platforms.
Instapage may not be the best fit for businesses with limited resources or small marketing budgets, as it caters more towards enterprise-level businesses.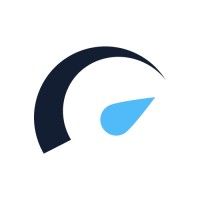 Product Description
Run a free website speed test from around the globe using real browsers at consumer connection speeds with detailed optimization recommendations.
Pros and Cons
WebPageTest provides in-depth metrics to analyze the performance of webpages, which can be useful for developers and website owners.
The platform offers a variety of test configurations and locations from around the world, making it easier to test for global user experiences.
The new Carbon Control feature allows users to measure a website's carbon footprint and find ways to improve sustainability.
The platform seems geared towards technical users and developers, which may make it less accessible for non-technical users.
Some of the features, such as API access and No-Code Experiments, are only available for Pro users who have paid plans.
While the platform offers a lot of configuration options, beginners may find the interface overwhelming and difficult to navigate.
Missing a tool?
List it here

->
Frequently asked
questions
The best website optimization tool varies based on your specific needs and goals. Popular options include Google Analytics, SEMrush, and Ahrefs. Evaluate features, pricing, scalability, and integration capabilities to find the software that aligns with your business requirements.
Website optimization tools software offers benefits such as improving site speed, enhancing user experience, boosting search engine rankings, providing insights into user behavior, increasing conversion rates, and minimizing website downtime. It helps businesses to achieve their goals by providing valuable data and recommendations to optimize their website performance.
The common use of website optimization tools software is to enhance the performance and user experience of a website by identifying and fixing technical issues, improving page speed, optimizing content, and increasing search engine visibility. It also provides features for split testing, analytics, and reporting to measure and improve website performance.
When choosing website optimization tools software, consider features like A/B testing, website analytics, heatmaps, page speed optimization, conversion tracking, user behavior analysis, SEO optimization, responsive design, and integration options. These features will help you effectively optimize your website for better performance and user experience.
Website optimization tools software is used across various industries, including e-commerce, retail, B2B services, travel and hospitality, media and entertainment, nonprofit organizations, and more. It is a versatile tool that helps businesses of all sizes and sectors to effectively optimize their website to improve user experience, increase traffic, and boost conversions.
The cost of website optimization tools software can vary based on the provider and features included. Some may offer free plans with basic features, while others may require monthly subscriptions starting at $10 to $500 or more depending on the level of service required.
Yes, there are free website optimization tools available such as Google PageSpeed Insights, GTmetrix, and Pingdom. Though free versions may have limited features, they can still provide valuable insights and recommendations for improving website performance. These tools can be an excellent starting point for small businesses or those on a tight budget.
Website optimization tools/software can range from beginner-friendly to highly technical. Some tools offer user-friendly interfaces and pre-designed templates that require basic computer skills and understanding of website optimization concepts. However, more advanced features or complex customizations may require technical knowledge or assistance from support resources. It ultimately depends on the specific tool/software being used.
How to use this page to find the right software
Identify your needs and requirements from the software. Consider factors like functionality, features, platform compatibility, budget, and any specific industry or personal preferences.
Based on your needs, prioritize the features or functionalities that are essential for your software.
Explore the website link of each software to gather more detailed information about it.
Elevate your marketing campaigns with interactivity
📈 Increase engagement and conversions with interactive emails
✉️ Automate lifecycle email marketing for pin-point targeting with emails
⚡ Nurture leads with fun widgets like spin-the-wheel, quizzes, polls, etc
Early stage startup? These tools might help you
Better emails. less work.
super growth.