Best Audience Response Software in 2023
Are you looking for an Audience Response Software for your business? You have come to the right page. This guide will help you discover the best Audience Response Software of 2023 and along with a deep dive into their features, pricing, rating, etc.
What is Audience Response Software?
Audience response software allows presenters to engage their audience in real-time, making presentations more interactive and informative. This tool lets attendees actively participate in Q&A sessions, polls, quizzes, and surveys using their mobile devices or laptops. It enables the presenters to collect instant feedback from the audience, identify concerns, and respond accordingly. ARS also helps to generate reports and analytics to analyze the performance of the presentation, gauge audience satisfaction, derive insights, and make data-driven decisions.
How Audience Response Software work or function?
Audience response software allows presenters to engage their audience through live polls, surveys, and quizzes. It collects data in real-time and generates reports for post-event analysis. Attendees can respond to questions using their mobile devices or dedicated keypads. The software can be customized with branding and integrates with popular presentation tools like PowerPoint. By using audience response software, presenters can make their sessions more interactive and gather valuable feedback from their audience.
Benefits of Audience Response Software?
Benefits of Audience Response Software:
Allows real-time interaction with live, virtual or hybrid audiences, enhancing engagement and participation.
Offers data-driven insights to improve content and messaging for future events or presentations.
Provides anonymity to audience members and encourages honest feedback for valuable insights.
Streamlines the process of gathering and analyzing feedback, saving time for presenters and event organizers.
Increases audience retention and memory recall by encouraging active participation and engagement.
How we curated this list
We conducted extensive research to identify a wide range of software options within each category. This involved exploring online resources, industry publications, software directories, and user reviews. Please note that the pricing and features mentioned here are subject to change. We recommend you to visit the product website for the latest information before making a decision.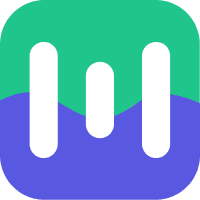 Product Description
Use Mailmodo to create and send interactive emails your customers love. Drive conversions and get better email ROI. Sign up for a free trial now.
Pros and Cons
Mailmodo can help increase customer engagement with interactive elements such as quizzes, surveys, games, and polls inside email campaigns.
The platform offers the ability to create and automate both AMP and HTML email campaigns, providing flexibility.
Mailmodo uses REST API for transactional email campaigns, which enables developers to set up campaigns without having to code the emails.
Not all email clients support AMP emails, so some recipients may not see the dynamic elements.
Mailmodo may require users to switch from their current email tool to use the platform fully.
The pricing for Mailmodo is not mentioned in the passage, making it difficult to evaluate the value proposition compared to other email marketing tools.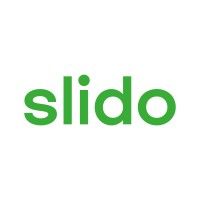 Product Description
Slido is the ultimate Q&A and polling platform for live and virtual meetings and events. It offers interactive Q&A, live polls and insights about your audience.
Pros and Cons
Slido offers a variety of interactive features such as live polls, Q&A, quizzes, and word cloud, enabling participants to engage with each other regardless of their location.
It can be integrated with popular tools such as PowerPoint, Microsoft Teams, and Google Slides, making it easy to use for most users.
Slido Analytics provides valuable insights into meetings and events, allowing hosts to understand their audience better.
Slido might be overwhelming for less tech-savvy users who haven't used interactive features before.
Some users might feel uncomfortable participating in interactive features such as polls or Q&A, limiting their engagement during meetings and events.
While the pricing for the basic plan is free, it might not offer enough features for companies or teams with larger audiences and needs.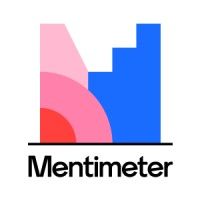 Product Description
Interact with your audience using real-time voting. No installations or downloads required and it's free!
Pros and Cons
Mentimeter offers a wide range of interactive slides to engage the audience.
It allows real-time polling to get instant feedback from the audience.
It offers pre-designed templates which can save time and help create impressive presentations quickly.
The product might be too complex for those who are not used to technology or new presentation tools.
The free version of Mentimeter has limited features and may not be enough for all users.
The pricing of the product may be high compared to similar tools available in the market.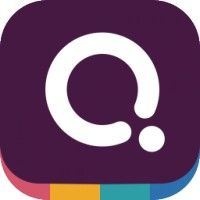 Product Description
Motivate every student to mastery with easy-to-customize content plus tools for inclusive assessment, instruction, and practice. Engage students with Quizizz today!
Pros and Cons
Interactive and engaging way of learning.
Wide range of subjects and topics available.
Customizable features allow educators to cater to individual student needs.
Limited time constraints may not allow for comprehensive learning.
Requires internet connectivity which may hinder accessibility.
High reliance on technology may not suit all learners.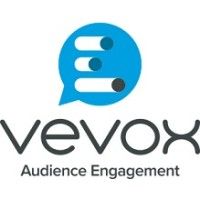 Product Description
Engage your online audience through Vevox's #1 live polling and Q&A app to make hybrid meetings and classes inclusive. Sign up for your free Vevox account today.
Pros and Cons
Vevox provides various features like Live Polling, Q&A, Wordcloud, Quiz, and Surveys, all of which can make meetings and classes more engaging.
Its platform integrates with Microsoft Teams, PowerPoint, and other popular platforms which make it easily accessible for the users.
Vevox offers anonymity for those who need uninhibited feedback and a detailed analytics reporting system.
While Vevox offers different pricing plans, some options may still be expensive for individual and smaller teams.
There may be a learning curve for some users to get used to the platform's features and navigation, which may take up some time for onboarding.
Some people may prefer other similar platforms with better customization options and user interface.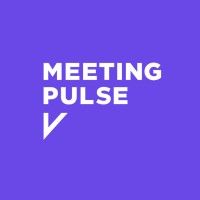 Product Description
MeetingPulse drives thousands of human connections through real-time audience engagement - all on one powerful, browser-based platform.
Pros and Cons
MeetingPulse is an all-in-one platform that offers multiple interactive modules like live polls, surveys, quizzes, and more, making it a versatile tool for meeting organizers.
The platform supports out-of-the-box integrations with popular tools like Zoom, Webex, Microsoft Teams, YouTube, and Vimeo, making it easy for attendees to join meetings instantly with just a short link.
MeetingPulse offers enterprise-level security, which makes it a reliable platform for businesses that handle sensitive data.
MeetingPulse may not be suitable for users who prefer a simple, straightforward interface, as it offers various features that may require some learning curve to master.
The pricing of MeetingPulse may not be feasible for small businesses or individuals who need interactive tools for their meetings or events.
The platform's scalability may be limited to the number of active participants it can engage at once, which may affect the smooth running of large-scale events.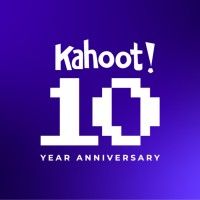 Product Description
Kahoot! is a game-based learning platform that brings engagement and fun to 1+ billion players every year at school, at work, and at home.
Pros and Cons
Offers a fun way of engaging students in learning through trivia quizzes, word clouds, and brainstorms.
Provides a variety of plans and pricing options for different users, including teachers, students, and businesses.
Can be accessed both in-person and remotely, making it a versatile resource for distance learning, virtual training, and family fun.
Some plans have limited-time offers, which could mean users may have to pay higher prices at a different time.
Some features may require a paid subscription, which may not be affordable or accessible for all users.
With the wide range of features and plans offered, it may be overwhelming for users to understand which option is best for their needs.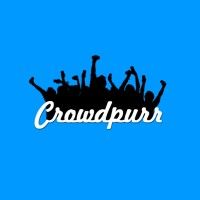 Product Description
Add fun trivia, leaderboards, polls, and social walls to your virtual, hybrid, and live events. Great for employees, colleagues, family, and friends!
Pros and Cons
Crowdpurr provides interactive experiences that can add fun to live, virtual, and hybrid events.
The web-based dashboard allows for easy customization and control of the event.
Participants can join in by scanning a QR code or entering the URL, with no native app to download.
It is not clear what limitations the free version has compared to the paid version.
While the Help Center and FAQ may be helpful, they may not cover all questions or issues.
It is not clear how reliable and stable the platform is, as it is not mentioned in detail.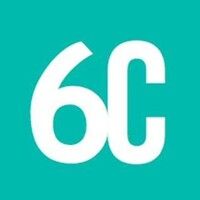 Product Description
6Connex is your one-stop solution event technology platform designed to support in-person, hybrid, and virtual events. See why our event technology services are unmatched today!
Pros and Cons
Provides an all-in-one event technology platform for managing and hosting successful events in any format.
Offers several types of events (in-person, hybrid, virtual, and webinars) for a wide range of audiences.
Includes engagement tools and open universe integrations, providing various opportunities for attendees to network and interact.
No pricing details mentioned, which can be a disadvantage for users who want to know the cost before availing the services.
It may take some time for first-time users to learn and adapt to the platform's different features and tools.
Requires a stable and reliable internet connection to ensure the hassle-free functioning of the events.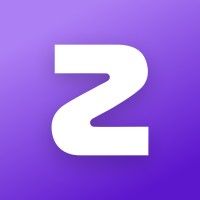 Product Description
Transform your B2B events and webinars with Zuddl's unified event platform. From virtual to hybrid to in-person, our all-in-one solution offers seamless event management.
Pros and Cons
Offers an all-in-one event solution that simplifies event planning and execution.
Provides real-time and cross-event analytics to help organizers run better events.
Has a platform for creating stunning no-code landing pages in minutes.
No information on pricing is provided in the passage.
It may take some time for users to get familiar with all the platform's features and tools.
The platform may not be suitable for small-scale or personal events, as it is designed for B2B conferences and larger events.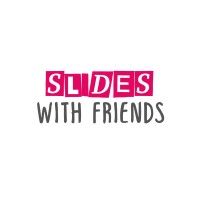 Product Description
Run online events with 100% audience engagement. Use our interactive slides bring your remote team together with icebreakers, happy hour games, real-time surveys, interactive training, and much more.
Pros and Cons
Provides interactive and engaging tools for virtual team-building, online teaching, and remote work.
Offers ready-to-play slide decks that can be customized for any group or event.
Provides a simple and easy-to-use interface, and the forever free account allows smaller groups to use it for free.
Limited to a maximum of 200 players with a Pro account and 50 players with a Starter account.
Does not replace the need for video call software like Zoom or Google Meet.
While it offers a variety of interactive tools, some users may prefer a more comprehensive online teaching platform with grading and analytics features. Product Description
Take your engagement surveys, town halls, focus groups, and community outreach to the next level with ThoughtExchange. Get better survey data, faster.
Pros and Cons
The platform offers both quantitative and qualitative functionality, which allows for a more complete picture of data.
The AI integration offers instant data analysis and custom advice on action steps, enabling quick decision-making.
The platform is designed to foster inclusion and diverse perspectives with its anti-bias system and simultaneous translation in over 100 languages.
The platform may not be affordable for smaller organizations or individuals.
Some users may prefer a more traditional survey format rather than an exchange for in-depth conversations.
While the AI integration offers quick analysis, some users may prefer to analyze data themselves. Product Description
Your solution for audience engagement, interactive meetings, and scaled feedback.
Pros and Cons
Seamlessly engage audiences across hybrid workspaces through live online polling, surveys, Q&As, quizzes, word clouds, and more.
Visualize employee feedback in real time with a variety of activities — then measure engagement, follow up on feedback, and uncover next steps.
Offers customizable folders and navigation system to fit team's unique workflows.
May not be affordable for small businesses or individuals.
May require a learning curve for users who are not familiar with the user interface and features.
May require reliable internet service, which can be a challenge for some remote teams or users in certain geographic locations. Product Description
SpotMe isn't just an event app, it's a B2B event marketing platform with the tools and production features to build amazing customer relationships for your events.
Pros and Cons
SpotMe is named a leader in The Forrester Wave™: B2B Event Management Technology, which indicates its recognition and credibility.
The platform provides an all-in-one solution for various event formats, making it versatile for different types of events.
The platform is designed to be compliant with life sciences, pharma congresses, and HCP engagement, making it a suitable choice for such industries.
The pricing for SpotMe is not mentioned in the passage, which could indicate that it might be expensive and not affordable for small businesses or startups.
The passage mentions that the platform is designed for enterprise-grade security, which could mean that it may be overkill for smaller events and can be seen as an unnecessary expense.
The passage does not mention any specific examples of customer service satisfaction, which could mean that their customer service might not be up to par with industry standards. Product Description
Glisser is an award-winning tech platform for virtual and hybrid meetings and events.
Pros and Cons
Interactive presentation tool: Glisser allows users to create engaging presentations with interactive features like live polls, audience feedback, and social media integration.
Easy to use: Its user-friendly interface and customizable templates make it easy for anyone to create professional-looking presentations without any technical knowledge.
Analytics: It offers detailed analytics on audience engagement, providing valuable insights for presentation improvement.
Limited customization: Customization options are limited compared to PowerPoint or other presentation tools.
Cost: Glisser is more expensive than some of its competitors and may not be affordable for small businesses or individual users.
Internet connection: Internet connectivity is necessary for Glisser to function, making it challenging to use in areas with poor internet connection. Product Description
ElectionBuddy's online voting software ensures your electronic voting is accurate and secure. Our software is free for under 20 voters and produces accurate results. Contact us today for a free trial.
Pros and Cons
ElectionBuddy guarantees election integrity and secure voting.
It offers flexibility in ballot options, including electronic, mailed, remote, and in-person voting.
ElectionBuddy provides easy-to-use features, such as real-time results, undeliverable notice alerts, and automated setup.
The pricing structure is not clear. It requires users to view product and pricing options separately.
The partner program is limited to specific industries, which may not be beneficial for all users.
Some users may prefer more customization options for their ballots or voting procedures.
Missing a tool?
List it here

->
Frequently asked
questions
The best audience response software depends on your specific requirements. Popular options include Glisser, Poll Everywhere, and Mentimeter. Evaluate features, pricing, scalability, and integration capabilities to find software that aligns with your audience engagement goals.
Audience response software offers benefits such as increased audience engagement, real-time feedback, data collection, interactive content delivery, and improved communication. It helps businesses enhance their presentations, meetings, events, and overall customer experience, leading to better insights, decision-making, and ROI.
The common use of audience response software is to engage and interact with audiences during live events, webinars, or meetings. It enables businesses to collect feedback, polls, surveys, and questions in real-time, and display results to the audience. It also provides features for gamification, quizzes, and audience analytics to improve engagement and performance.
When choosing audience response software, consider features like real-time polling, live Q&A, audience engagement, customization options, reporting and analytics, integration options, mobile responsiveness, security, and customer support. These features will help you effectively engage and interact with your audience during events and presentations.
Audience response software is used across various industries, including education, corporate events, conferences, virtual events, and more. It is a powerful tool that helps engage audiences, gather feedback, and promote interaction during presentations and events.
The cost of audience response software varies depending on the provider, features, and scale of usage. It can range from free plans with basic features to monthly subscriptions starting at $10 to $500 or more, depending on the service level required and the size of the audience.
Yes, there are free audience response software tools available, such as Mentimeter, Slido, and Sli.do. These tools allow for live polling, quizzes, and Q&A sessions with audiences. However, their free plans often have limitations on features and number of participants. Paid plans may offer more advanced features and larger audience capacities.
Audience response software typically requires basic computer skills and understanding of the software. While some advanced features may require technical knowledge, most software is designed to be user-friendly and intuitive, with pre-designed templates available. Support resources are also available if needed.
How to use this page to find the right software
Identify your needs and requirements from the software. Consider factors like functionality, features, platform compatibility, budget, and any specific industry or personal preferences.
Based on your needs, prioritize the features or functionalities that are essential for your software.
Explore the website link of each software to gather more detailed information about it.
Elevate your marketing campaigns with interactivity
📈 Increase engagement and conversions with interactive emails
✉️ Automate lifecycle email marketing for pin-point targeting with emails
⚡ Nurture leads with fun widgets like spin-the-wheel, quizzes, polls, etc
Early stage startup? These tools might help you
Better emails. less work.
super growth.