Best Pdf Editor Software in 2023
Are you looking for a Pdf Editor Software for your business? You have come to the right page. This guide will help you discover the best Pdf Editor Software of 2023 and along with a deep dive into their features, pricing, rating, etc.
What is PDF Editor Software?
PDF editor software is a program that allows users to edit PDF documents. This type of software enables users to modify text, images, and graphics within a PDF document, as well as add new text and images. Some PDF editor software also includes features for creating and converting PDF files. This software is ideal for professionals and individuals who work with PDF documents frequently and require a tool to make changes quickly and easily.
How PDF Editor Software work or function?
PDF editor software allows users to edit and manipulate PDF documents. With features such as merging, splitting, and converting PDFs to other file formats, these tools provide a range of capabilities. Many PDF editor software also offer annotation options, allowing users to highlight, underline, and add comments to PDF documents. These tools can save users time and effort, as they eliminate the need to rely on expensive and time-consuming printing and editing processes.
Benefits of PDF Editor Software?
PDF editor software
PDF editor software makes it easy to edit and customize PDF documents, increasing productivity and reducing errors.

This software also allows for easy creation of new PDF files from scratch or from other file formats, making it an essential tool for content creation and sharing.

With advanced features such as digital signatures and secure encryption, PDF editor software ensures the protection and security of sensitive documents.

Its compatibility and versatility allow for seamless integration into existing workflows, saving valuable time and resources.

Additionally, PDF editor software offers a cost-effective solution to document management and reduces the need for external services, making it an essential investment for any business or individual.
How we curated this list
We conducted extensive research to identify a wide range of software options within each category. This involved exploring online resources, industry publications, software directories, and user reviews. Please note that the pricing and features mentioned here are subject to change. We recommend you to visit the product website for the latest information before making a decision.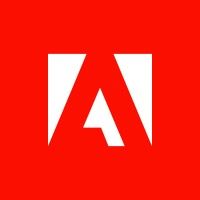 Product Description
Adobe Acrobat
Pros and Cons
JavaScript provides interactivity and dynamic features to web applications, which can enhance the overall user experience.
Acrobat online services can have more advanced functionality with the use of JavaScript, allowing users to perform more complex tasks.
JavaScript is a well-established and widely-used programming language, so there is a large community of developers who can help with any issues or troubleshooting.
Some users may not have JavaScript enabled on their browsers or devices, which could prevent them from using Acrobat online services altogether.
Adding JavaScript can also increase the complexity and technical requirements of a web application, which could make it more difficult to develop or maintain.
Using JavaScript can also introduce security risks and vulnerabilities, which could compromise the confidentiality or integrity of user data.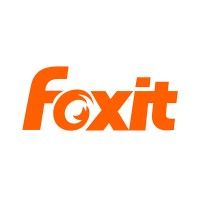 Product Description
Foxit Software is the reliable source for fast, affordable, & secure PDF software. From editor to eSign tools and more, we have what your business needs.
Pros and Cons
Foxit PDF Editor offers a full-featured PDF editing solution that is cost-effective compared to Adobe Acrobat.
Foxit PDF Editor has a variety of features, including creating, editing, sharing, collaborating, exporting, organizing, accessibility, security, scanning, and more.
Foxit PDF Editor has a clear, user-friendly Ribbon-style toolbar, similar to the Microsoft Office user interface, enabling an intuitive user experience and quick adoption with a short learning-curve.
The website provides a lot of information and may overwhelm some users who are looking for specific details.
It may not be as well-known as Adobe Acrobat, making it a less familiar option for some users.
Some advanced features such as legally binding eSign capabilities require a separate Foxit eSign purchase, which may add to the cost.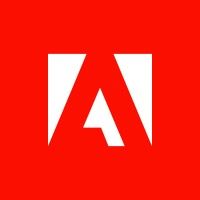 Product Description
Quickly and simply build a personalized website to showcase your creative work with Adobe Portfolio. Now included free with any Creative Cloud subscription.
Pros and Cons
User-friendly interface for easy navigation.
Efficient conversion of PDFs to other file formats and vice versa.
Available on multiple platforms and devices, including desktop, web, and mobile.
Limited features compared to Adobe Acrobat DC.
Annual subscription-based pricing can be expensive for occasional users.
Some users may require additional third-party tools for advanced PDF editing.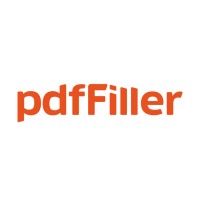 Product Description
Discover the benefits of a powerful online PDF editor. Create, fill out, share, and collaborate on documents from any device.
Pros and Cons
The cloud-based PDF editor and creator makes it convenient to edit and create fillable PDFs from any browser or mobile device.
The powerful document management system allows users to add, delete, or rearrange PDF pages, merge or split PDFs, and organize them using smart tags.
The enterprise-grade eSignature solution with workflow management enables the sending of contracts in a role‑based order and keeps users informed on the signing status of documents.
Some users may find the pricing to be too high for their needs.
The vast array of features may be overwhelming for some users who only need basic PDF editing capabilities.
Advanced PDF editing features may require a bit of a learning curve for users who are not familiar with PDF editing software.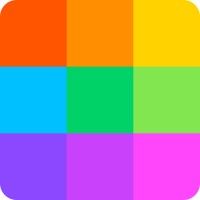 Product Description
Smallpdf - the platform that makes it super easy to convert and edit all your PDF files. Solving all your PDF problems in one place - and yes, free.
Pros and Cons
Offers a wide range of PDF tools, including conversion, compression, editing, and security features.
Allows users to work directly on PDF files and add text, images, shapes, and annotations to their documents.
Provides mobile access through the Smallpdf Mobile App, allowing users to scan, organize, and share files on the go.
Smallpdf offers a limited 7-day free trial, after which users must pay for a subscription to continue using their tools.
Some advanced features, such as batch processing and OCR, are only available with the Pro version, which comes at an additional cost.
Users may experience slower upload and download times, particularly with larger or more complex PDF files.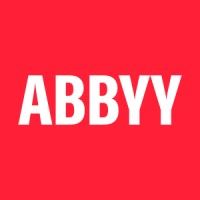 #6
FineReader PDF for Windows and Mac
Product Description
ABBYY は、企業がビジネスプロセスを完全に把握し、AI、NLP、OCR などのプラットフォームを用いたデジタル変革をより素早く実現するためのサポートを行っています。
Pros and Cons
ABBYY provides various solutions and products for document processing, OCR, and data capture.
The company offers professional services and training/certification programs to help customers get the most return on their investment in ABBYY products.
ABBYY has a resource center with white papers, analyst reports, and webinars for customers to learn more about intelligent automation and digital transformation.
The passage doesn't provide information about the pricing of ABBYY's products and services.
It's not clear if ABBYY's products and solutions are easy to use and integrate with other technologies.
The passage doesn't mention ABBYY's customer support options or response time.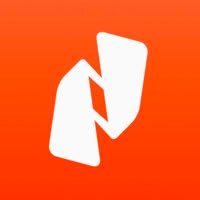 Product Description
Full-featured PDF & eSign solutions for single users, small teams, large businesses and enterprise organizations.
Pros and Cons
Nitro PDF Pro is a full-featured PDF editor available for Windows, macOS, and iOS, making it accessible across multiple devices and operating systems.
Nitro Sign offers secure, compliant, and affordable eSign solutions with integrated identity check for signatures, which can benefit businesses across various industries.
Nitro offers a range of plans with both subscription and one-time purchases available, making it easier for users to find a plan that suits their needs.
While Nitro PDF Pro is described as the strongest alternative to Adobe Acrobat DC, it may still have limitations compared to the industry-standard product.
The pricing for Nitro Sign Essentials and Nitro Sign Premium is not explicitly provided on the website, which may make it difficult for users to compare with other eSign solutions.
It is unclear whether the Nitro Productivity Platform offers features beyond those available in Nitro PDF Pro and Nitro Sign, and to what extent those features may be necessary or useful for businesses.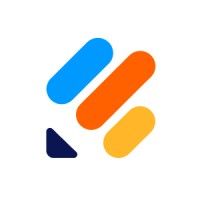 Product Description
Create forms and surveys for free with Jotform's drag-and-drop form builder. Start collecting registrations, applications, orders, and payments today.
Pros and Cons
Offers a wide range of templates for different types of forms and applications.
Integrates with over 100 popular business applications, including CRM, storage, payment and email.
Allows for online payments to be made directly through the form.
Some features may require additional payment or subscription to access.
Limited customization options for forms beyond adding logos, fonts, and colors.
No mention of built-in security features to protect sensitive information collected through the forms.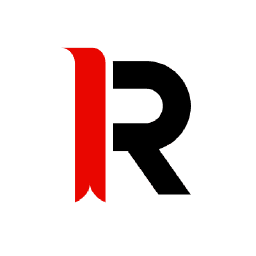 Product Description
Download a free trial of PDF Expert – the best PDF software for your Mac. Enjoy advanced reading layouts, powerful PDF editing and classical annotation tools.
Pros and Cons
PDF Expert provides a set of advanced annotation tools that allow users to jot down or add audio notes while in a meeting or lecture.
The software recognizes text in scanned documents using OCR (Optical Character Recognition) technology.
PDF Expert is built with the latest and greatest technology innovations from Apple, maximizing the unique platform capabilities of iPhone, iPad, and Mac.
The user interface may not be as extensive as other PDF editing software in the market, making it less user-friendly for some.
Some users have reported experiencing slow performance when editing large PDF files.
The price point for the software may be on the higher side when compared to similar software available in the market.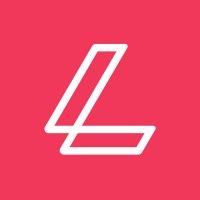 Product Description
Edit, send, and sign PDF documents faster with Lumin. Join 75+ million who make Lumin their go-to for getting stuff done.
Pros and Cons
Lumin PDF provides a suite of digital tools that let you share, collaborate and edit PDFs in the cloud.
It allows users to edit text within a PDF without converting their document, which saves time.
Lumin PDF offers real-time collaboration features, which means work can happen faster and simultaneously.
Some of Lumin PDF's features may be limited unless users purchase a certain pricing plan.
It may be difficult for some users to navigate the platform and find specific tools.
Lumin PDF may not be useful for users who do not frequently work with PDFs or need advanced editing features.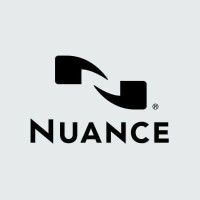 Product Description
Kofax Power PDF is a highly rated PDF management solution for both businesses and personal use. With a one-time purchase fee and no subscription costs, users can own the product indefinitely. Enjoy hassle-free PDF management with Kofax Power PDF.
Pros and Cons
The product is offered by Nuance Communications, which is a reputable company that provides AI solutions and services.
The product can be useful for healthcare practitioners, as it is categorized under the healthcare industry.
Nuance Communications offers support for the product, which can help resolve any issues that users may encounter.
The product is not clearly explained in this passage, so it is difficult to determine its specific features and benefits.
It is not clear how the product works or what problems it can solve for healthcare practitioners.
There is no information about the cost of the product or whether it is affordable for healthcare organizations with limited budgets. Product Description
CoolNew PDF editor offers an all-in-one experience to convert pdf to word, excel, powerpoint, CAD, image, text. Get your 7-Day Free Trial
Pros and Cons
CoolNew PDF Editor for Windows has an easy-to-use interface, making it easy to edit and modify PDF files.
The software offers comprehensive functions such as editing, converting, and reading PDFs.
With the OCR feature, the software can extract content from images and photos making it easier for users to gain content from their phones or pads.
The software requires JavaScript to be enabled in order to function properly, which may be inconvenient for some users.
The pricing of the software is not indicated, so it may not be clear how much it will cost.
There is no information provided on whether there is an available customer support service, which may be a potential issue for users who may encounter problems. Product Description
The Free Version of the PDF-XChange Editor is a light weight, easy to use application with many free features including: direct text editing of text-based PDF documents, OCR a PDF, annotations and markup tools, the ability to save and send fillable PDF form data, and free plugins allow easy access to third-party storage sites and servers such as Google Drive & SharePoint. You can also try out licensed features including add/reorder/remove pages, digital signing and much more.
Pros and Cons
PDF-XChange Editor and Editor Plus have more than 300 features, making them suitable for performing a wide range of operations on PDF documents.
PDF-XChange Editor Plus comes with an enhanced OCR engine that is more accurate, dynamic and efficient than the default OCR engine in PDF-XChange Editor.
With a perpetual license model, users only need to make a single payment and can use the software indefinitely.
The product is not compatible with all operating systems, only supporting all current versions of MS Windows operating systems, and previous versions that are maintained with service updates from Microsoft.
PDF-XChange Editor Plus includes extra features not available with regular PDF-XChange Editor license, which may not be worth the additional cost for some users.
The product has a large range of features that may be overwhelming for users who only require basic PDF editing software. Product Description
Our PDF tools offer a comprehensive solution for all your PDF needs, including editing, converting, merging, and splitting PDF files that will streamline your document management tasks!
Pros and Cons
User-friendly: PDFLiner is easy to use and has great features that make it an excellent tool for editing and filling out PDFs.
All-in-one tool: PDFLiner has all the features you need to edit, sign, and share your PDF documents without the need for multiple tools.
Great reviews: The tool has received positive feedback from various professionals and individuals who have used it.
Limited file size: PDFLiner only supports files with a maximum size of 10MB, which may be an issue for users with larger PDF files.
Limited formats: While PDFLiner supports PDF, JPG and PNG formats, it may not be suitable for users looking to edit files in other formats.
Subscription-based: PDFLiner is a paid service that requires a subscription, which may not be ideal for users looking for a free tool.
Missing a tool?
List it here

->
Frequently asked
questions
The best PDF editor software depends on your specific needs and preferences. Popular options include Adobe Acrobat, Foxit PhantomPDF, and Nitro Pro. Evaluate features, pricing, ease of use, and compatibility to find the software that aligns with your editing requirements.
PDF editor software offers various advantages such as easy editing of PDF files, conversion to different file formats, digital signature integration, document collaboration, and password protection. It helps users save time, streamline document workflows, enhance security, and improve productivity.
The common use of PDF editor software is to create, edit, and manage PDF documents. It enables users to add, delete, or modify text, images, and pages, convert files to and from PDF format, create forms, secure files with password protection and digital signatures, and share files easily across multiple devices and platforms.
When choosing PDF editor software, consider features like editing tools, file conversion options, OCR capabilities, form creation and filling, digital signature, collaboration and sharing, security features, and user-friendly interface. These features will help you effectively create, edit, and manage your PDF documents.
Pdf editor software is used across various industries, including education, legal, finance, healthcare, architecture, engineering, and more. It is a versatile tool that helps businesses of all sizes and sectors to create, edit, and manage PDF documents with ease.
The cost of pdf editor software can vary based on features and provider. It can range from free options with limited features to paid versions starting at $50 to $500 or more, depending on the complexity and level of service required.
Yes, there are free pdf editor software tools available. Popular options include PDFescape, Sejda, and LibreOffice. These free plans often have limitations on features and file size. However, they can be a good starting point for basic PDF editing needs.
Most pdf editor software are designed to be user-friendly, requiring only basic computer skills. They offer intuitive interfaces, pre-designed templates for editing pdf files. However, advanced features such as creating and editing forms, merging documents, or editing text in scanned pdfs may require some technical knowledge or assistance from support resources.
How to use this page to find the right software
Identify your needs and requirements from the software. Consider factors like functionality, features, platform compatibility, budget, and any specific industry or personal preferences.
Based on your needs, prioritize the features or functionalities that are essential for your software.
Explore the website link of each software to gather more detailed information about it.
Modernize your operations with interactivity
📈 Automate bills, usage reports, and notifications with the journey feature
⚡ Enable people to raise issues inside the emails using forms
✉️ Use APIs to trigger and send notification and reminder emails
Early stage startup? These tools might help you
Better emails. less work.
super growth.