Best Audio Conferencing Software in 2023
Are you looking for an Audio Conferencing Software for your business? You have come to the right page. This guide will help you discover the best Audio Conferencing Software of 2023 and along with a deep dive into their features, pricing, rating, etc.
What is Audio Conferencing Software?
Audio conferencing software allows users to conduct virtual meetings with multiple participants from remote locations. It enables participants to communicate via audio only, or with the option of video as well. These programs often come with features such as screen sharing, file sharing, and recording capabilities, making them valuable tools for businesses, schools, and other organizations that need to collaborate across distances. With audio conferencing software, participants can connect and communicate seamlessly, leading to improved productivity and efficiency.
How Audio Conferencing Software work or function?
Audio conferencing software allows individuals and teams in different locations to communicate and collaborate in real-time. It works by enabling voice calls over the internet, facilitating clear and seamless communication between participants. With features such as screen sharing, file sharing, and chat functionality, audio conferencing software allows users to work together as if they were in the same room. This versatile tool is essential for remote teams, making it easier for people to stay connected and involved in projects regardless of geographical barriers.
Benefits of Audio Conferencing Software?
Benefits of audio conferencing software:
Audio conferencing software saves time and money by enabling remote communication without the need for travel.
It increases productivity and efficiency in meetings and collaborations.
Audio conferencing software improves communication and collaboration among teams, clients, and customers.
It provides a reliable and convenient way to conduct business and handle communication on the go.
Audio conferencing software enhances the ability to manage projects and streamline workflows.
How we curated this list
We conducted extensive research to identify a wide range of software options within each category. This involved exploring online resources, industry publications, software directories, and user reviews. Please note that the pricing and features mentioned here are subject to change. We recommend you to visit the product website for the latest information before making a decision.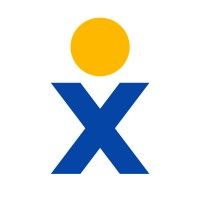 Product Description
Nextiva is a software company that enables all your business communications through one collaboration tool. Get more done using fewer apps. Start your free trial!
Pros and Cons
The Nextiva platform provides an all-in-one communication and collaboration solution.
The platform offers a variety of sales and service tools for customer engagement.
Nextiva provides unlimited live support and a reliable service with 99.999% uptime.
Nextiva's price plans vary based on the number of seats and add-ons.
The Connected Communications platform may require some technical expertise to fully utilize.
Some of the advanced features may increase the difficulty level of using the platform.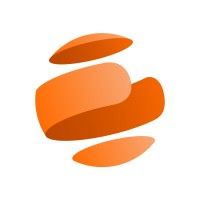 #2
GlobalMeet Collaboration
Product Description
Plan, manage and execute your business's important moments using GlobalMeet® Webcast, the most secure and reliable virtual events platform.
Pros and Cons
GlobalMeet Webcast provides industry-leading virtual event software solutions for webcasting and webinar needs.
It offers live streaming capabilities to share messages to thousands live and on-demand.
GlobalMeet Webcast promises Enterprise-Grade Security and limited audience access.
There is no mention of pricing or any specific plan details.
The website is not clear about the supported devices and platforms for using GlobalMeet Webcast.
Some potential customers may prefer to use competing virtual event software, as there are many options available in the market.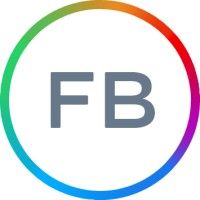 Product Description
Discover Meta's revolutionary technology from virtual reality to social experiences. Shop Meta Quest, Ray-Ban Stories, and VR accessories.
Pros and Cons
The Workplace from Meta is an all-in-one collaboration tool that offers seamless integration with other tools and platforms.
It provides a range of features such as video conferencing, group chats, file sharing, and project management, making it easier for teams to work together effectively.
With end-to-end encryption, Workplace from Meta ensures the privacy and security of user data, which is a top priority for many companies.
Workplace from Meta can be quite expensive for smaller organizations, especially if they require multiple licenses for all their employees.
Some users may find it overwhelming to navigate through all the different features and settings of the platform.
The lack of customization options for the interface may not suit the branding and style preferences of some organizations.
Product Description
Voximplant's platform is a full-featured CPaaS for voice, video & messaging. Innovate and scale real-time communications with cloud-based call center solutions. Improve communication processes now.
Pros and Cons
The platform provides integrated communications development experience that includes native serverless tools, many AI integrations, and a comprehensive set of APIs and SDKs for any platform.
The omnichannel contact center with easy-to-use AI is designed for non-technical people, and can transform a contact center and even integrate with an existing solution.
The platform can support businesses in over 190 countries, which could help in expanding a business to a global audience.
The pricing of the platform is not mentioned, so it is unclear how much it would cost to use.
The platform is advertised as having "premium support for everyone," but it is not clear what that entails or if it requires additional fees.
The platform seems to be more geared towards developers and technical people, so it may not be as accessible or user-friendly for non-technical individuals.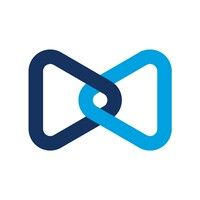 Product Description
Mitel MiCollab is an enterprise collaboration platform that securely and swiftly powers communications for whenever you need them, wherever you are.
Pros and Cons
Mitel MiCollab offers a comprehensive set of unified communication tools such as instant messaging, video conferencing, screen sharing, and more.
The platform is user-friendly and can be easily integrated with existing business infrastructure.
The platform allows for collaboration between team members regardless of location, facilitating remote work and reducing communication barriers.
Mitel MiCollab may be too expensive for small businesses and startups.
Some users have experienced technical glitches and bugs, particularly with the mobile app.
The platform lacks customization options, limiting the ability to tailor the platform to specific business needs.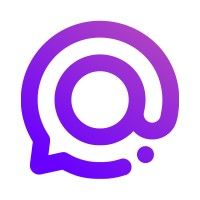 Product Description
Spike's powerful email app includes Conversational Email, Collaborative Notes and Tasks, Video Meetings, and your Calendar in a single feed.
Pros and Cons
Conversational email makes communication easier and more natural, improving workflow and saving time.
Priority Inbox helps to stay focused by putting important messages first and moving low-priority ones to the side.
Spike combines all necessary tools such as email, messaging, collaboration tools, calendars, and more into one place for easy access and organization.
It may take time for users to adjust to the conversational email format if they are used to traditional email.
Some users may prefer to use separate apps for tasks or notes, rather than combining them all in their email platform.
Spike may not be suitable for users who require advanced email customization and settings.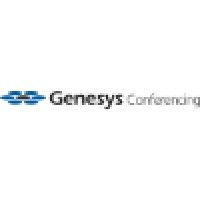 #7
InterCall Operator Assisted Conferencing
Product Description
With InterCall Operator Assisted Conferencing, your audio events will be streamlined and produced with ease. Perfect for those who demand high-quality conferencing.
Pros and Cons
Experienced and professional operators – InterCall provides skilled operators who can help with the smooth execution of conference calls, eliminating the need for clients to worry about technical issues.

Customizable services – The product offers a range of customizable features such as call recording, transcription, and translation services, which can be tailored to the specific needs of individual clients.

Reliable and secure – InterCall's conference calls are secured with state-of-the-art encryption, ensuring that all the information shared during the calls is safe and confidential.
Cost – The operator-assisted conferencing service may be more expensive compared to some of the other conferencing services in the market.

Limited number of participants – The number of participants that can join the call may be restricted by the capacity of the conference bridge, which may cause inconvenience for some larger teams.

Limited scheduling flexibility – Clients may need to book calls in advance, which gives them less flexibility in scheduling conferences.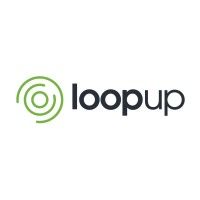 Product Description
LoopUp is a multinational Direct Routing service provider for Microsoft Teams Telephony. Delivering full PSTN replacement to 60+ countries.
Pros and Cons
Fully compliant cloud PSTN replacement in 67 countries allows for multinational businesses to have a consistent telephony solution worldwide
LoopUp offers a global service provider with premium infrastructure and deep expertise
Private global network for resilience and audio quality, with interconnectivity from multiple tier-1 carriers in each region.
LoopUp may not suit smaller businesses or those with limited international coverage needs
No mention of pricing details on their website
The quality of LoopUp's service may be affected if Microsoft Teams experiences issues.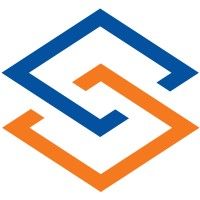 #9
Unified Communications by Evolve IP
Product Description
Evolve IP is a cloud desktop provider that partners with IT professionals to make the future of work better by seamlessly integrating their essential productivity tools into a single, secure solution.
Pros and Cons
Wide range of products and services available for various industries, including credit unions, financial services, healthcare, hospitality, and law firms.
Offers a secure workplace from any location, which is an essential feature in today's remote working environment.
Provides a unified communication and collaboration platform, which enables employees to work productively and securely.
The website lacks clear pricing information, which can be frustrating for potential customers.
There is no information available regarding the company's development and growth in recent years.
There may be a learning curve for new users to understand how to utilize all the features and options offered by Evolve IP.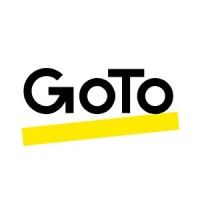 Product Description
Get crystal clear, simple, and reliable for conference calls when they matter most - try OpenVoice today for your audio conferencing solution.
Pros and Cons
User-friendly interface that requires minimal training
High-quality audio and reliable service
Robust integrations with popular scheduling and conferencing tools
Limited customization options for branding and feature configurations
Higher pricing compared to some competitors
No video conferencing or screen sharing capabilities. Product Description
Infinite Connect offers powerful unified cloud communications as a service, team collaboration tools, and VoIP phone service for business.
Pros and Cons
High-quality video conferencing and collaboration tools.
Integrates with popular business communication platforms.
Offers secure and reliable connectivity.
Implementing advanced features can be challenging for non-technical users.
Not suitable for small businesses due to high pricing.
Native mobile apps can be improved for a better user experience. Product Description
CoPointer is a powerful co-browsing tool that enables real-time interaction and collaboration between agents and customers. With CoPointer, agents can join customers in browsing sessions, working together to achieve better results. The tool allows for simultaneous browsing, making it easier than ever to provide top-notch customer service.
Pros and Cons
Easy to use for both employers and job seekers
Offers a wide range of job categories and locations
Provides advanced filters for job search
Limited presence in certain regions
Not many options for remote jobs
Fewer features compared to other job search platforms Product Description
MobileDay has shut down
Pros and Cons
MobileDay made managing your day much easier by reminding you of all your meetings across different calendars.
The MobileDay team is still together and working on many new and exciting telephony software projects.
FreeConferencecall.com and Bullhorn.fm are other applications offered by the MobileDay team, providing free conferencing software and live podcasting solutions respectively.
MobileDay has shut down, so the product is no longer available.
Users who relied on MobileDay for meeting reminders and dialing in may need to find alternative solutions.
It's unclear when the upcoming "exciting apps" will be released, so users may need to wait for new products from the MobileDay team.
Missing a tool?
List it here

->
Frequently asked
questions
The best audio conferencing software also varies based on your needs and goals. Popular options include Zoom, Microsoft Teams, and Skype for Business. Evaluate features like audio quality, call recording, and participant limits, as well as pricing and integration capabilities to find the software that aligns with your conferencing requirements.
Audio conferencing software offers benefits such as improved collaboration, cost-savings, increased productivity, real-time communication, easy connectivity without geographical barriers, and reduced travel expenses. It helps businesses to conduct meetings remotely and connect with participants from across the world.
The common use of audio conferencing software is to facilitate remote communication between individuals or groups. It allows for real-time audio meetings, discussions, and collaborations across long distances. It enables businesses to connect with clients, colleagues, and partners, reducing travel costs and increasing productivity. It also provides features for call management, screen sharing, and recording to enhance communication and collaboration.
When choosing audio conferencing software, consider features like participant capacity, call quality, ease of use, screen sharing, recording options, mobile compatibility, security, integration options, and customer support. These features will help you conduct efficient and productive online meetings.
Audio conferencing software is used in multiple industries including, but not limited to, technology, healthcare, education, finance, and government. It is a useful tool that allows users to connect and communicate remotely with colleagues, clients, and partners.
The cost of audio conferencing software varies depending on features, provider, and usage. It can range from free plans with a limited number of participants to monthly subscriptions starting at $10 to $50 or more, depending on the number of participants and level of service required.
Yes, there are free audio conferencing software tools available. Some popular options include Zoom, Skype, and Google Meet. These free plans often have limitations on meeting time, number of participants, and features. However, they can be a good option for small businesses or personal use.
Audio conferencing tools are generally designed to be user-friendly with an intuitive interface, making basic computer skills enough to get started. However, more advanced features may require some technical knowledge or assistance from support resources. Overall, no significant technical expertise is required to use audio conferencing software.
How to use this page to find the right software
Identify your needs and requirements from the software. Consider factors like functionality, features, platform compatibility, budget, and any specific industry or personal preferences.
Based on your needs, prioritize the features or functionalities that are essential for your software.
Explore the website link of each software to gather more detailed information about it.
Modernize your operations with interactivity
📈 Automate bills, usage reports, and notifications with the journey feature
⚡ Enable people to raise issues inside the emails using forms
✉️ Use APIs to trigger and send notification and reminder emails
Early stage startup? These tools might help you
Better emails. less work.
super growth.