Best Creative Management Platforms in 2023
Are you looking for a Creative Management Platforms for your business? You have come to the right page. This guide will help you discover the best Creative Management Platforms of 2023 and along with a deep dive into their features, pricing, rating, etc.
What is Creative Management Platforms?
Creative management platforms (CMPs) provide a centralized dashboard for streamlining and optimizing ad creation across multiple channels. CMPs allow advertisers to create, test and optimize ad creative at scale while also providing advanced personalization options for specific audiences. These platforms enable marketers to streamline their workflow and increase efficiency while delivering tailored messaging that resonates with each audience segment. Overall, CMPs make it easy for marketers to create and manage complex ad campaigns without technical expertise or design skills.
How Creative Management Platforms work or function?
Creative management platforms enable advertisers and marketers to design, build, and deploy targeted, engaging, and visually stunning ads and campaigns across various media channels and formats. These platforms come with a range of tools and features that allow creators and designers to easily create and optimize ad content, create multiple versions and variations of ads, and test and evaluate their effectiveness in real-time. Some of the key features of creative management platforms include asset libraries, creative templates, collaboration tools, analytics, and reporting.
Benefits of Creative Management Platforms?
Creative management platforms offer numerous benefits:
Easy collaboration and communication between team members
A streamlined creative process with centralized assets and approvals
Increased efficiency and productivity due to automated workflows
Improved creative output thanks to data-driven insights and performance tracking
Cost savings by reducing time and resources spent on manual tasks and inefficiencies.
How we curated this list
We conducted extensive research to identify a wide range of software options within each category. This involved exploring online resources, industry publications, software directories, and user reviews. Please note that the pricing and features mentioned here are subject to change. We recommend you to visit the product website for the latest information before making a decision.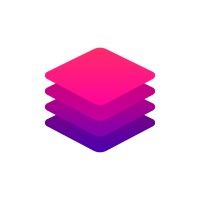 Product Description
Artificial Intelligence powered ad creative and banner generator for better conversion rates.
Pros and Cons
Artificial Intelligence powered: The product utilizes AI to generate conversion-focused ad creatives and social media post creatives in a matter of seconds which can lead to better results while saving time.
High Conversion Rates: The product claims to provide up to 14x higher conversion rates compared to creatives that are not data-backed, and over 95% of users improve CTR in their first month using their creatives.
Affordable Pricing: The product offers affordable pricing plans to suit the needs of the marketers and business owners. The plans also offer free stock images and text generator AI, which can save the cost of outsourcing copywriting and design work.
Limited Credits: The product operates on a credit-based system, and the number of credits available depends on the selected package. This can limit the number of creatives that can be generated in a month.
Limited Integrations: The product can only integrate with four platforms, namely, Google, Facebook, ADYOUNEED, and Zapier. This can limit the usage of the product for marketers who prefer to use other platforms.
Risk of Losing Brand Identity: The product offers the option of changing the logo and URL to make AdCreative.ai truly yours, but this may result in losing brand identity, especially for established brands who have invested in building their brand image.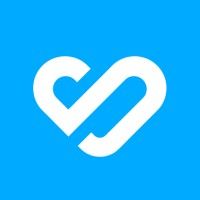 Product Description
Award-winning brand management and digital asset management software. Rated #1 in terms of user-friendliness, support, and security.
Pros and Cons
Efficient digital asset management system with customizable branding solutions
Offers automated workflows and collaboration tools
Integrates with popular third-party tools such as Salesforce, Slack, and Adobe Creative Cloud
User interface can be complex to navigate for first-time users
Limited customization options for individual users
Higher pricing tier compared to other similar digital asset management platforms.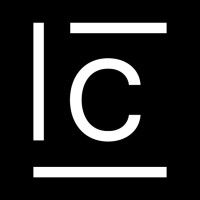 Product Description
From scaling digital ads to performance creative and building premium ad suites, advertisers and media companies can do it all with Celtra.
Pros and Cons
Celtra's Creative Automation solutions can help advertisers in scaling their digital advertising content.
Its Dynamic Product Ads feature provides fully customizable creative templates for commerce ads across various social channels, which can help in boosting ROAS.
With Celtra's Dynamic Creative solution, self-serve creative templates can simplify the launch process and optimize media investments with enhanced creatives.
There is no mention of the cost of Celtra's products which could be a concern for advertisers and media companies with a limited budget.
As Celtra's focus is on creative automation solutions, it may not be suitable for businesses who value a more hands-on, personalized approach to their digital advertising campaigns.
While Celtra offers technical support and professional services, the level of assistance provided may not be enough to address more complex issues that clients may encounter.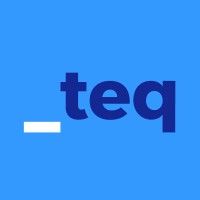 Product Description
Storyteq helps top brands to gain control of their campaign workflows, scale their creative production and localise on-brand content.
Pros and Cons
Automates creative production for marketing campaigns, saving time and money.
Generates multiple variations of creative assets instantly, allowing for easy customization and localization of campaigns.
Provides an ActiveDAM feature for easy management and sharing of creative content.
Requires a self-serve AI-powered platform, which may not be suitable for all businesses.
May not have features tailored to every industry, as seen with a specific option for the automotive industry.
Although the SaaS platform has extensive integrations, some businesses may still require additional integrations for their specific needs.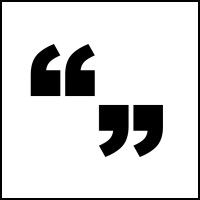 #6
Flashtalking by Mediaocean
Product Description
Flashtalking is the leading independent ad server for sophisticated advertisers. We use data to personalize advertising in real-time, independently analyze its effectiveness and enable optimization that drives better engagement and return on spend for global brands.
Pros and Cons
Flashtalking is an independent global ad server for advertisers that enables them to have control over their own data.
The platform offers creative personalization tools that enable advertisers to personalize content at scale by activating feeds and data with Decision Trees.
Flashtalking is the first cookieless ad serving platform that can orchestrate client identity for measurement and personalization.
It is not clear if the platform is easy to use or requires a specific skill set to operate.
The passage does not mention the pricing and affordability of Flashtalking, which may be a concern for potential clients.
The platform offers a wide range of services, which may make it difficult for clients to choose which service(s) are most suitable for their needs.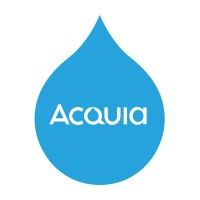 Product Description
Acquia provides the leading cloud platform for building, delivering, and optimizing digital experiences.
Pros and Cons
Offers a range of products to support digital experiences such as digital asset management, customer data management, content management, and marketing automation.
Provides a platform built for stronger Drupal applications, fully-managed and hosted by Acquia.
Offers solutions for various industries including healthcare, government, retail, and education.
It may not be suitable for those who are not using Drupal for their digital experience platform.
No information is provided about the pricing of their products and services.
The website is heavily focused on promoting the brand and its products, which may be overwhelming for some users.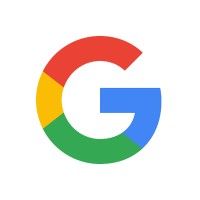 #8
Google Marketing Platform
Product Description
Introducing Google Marketing Platform, a unified marketing and analytics platform for smarter marketing measurement and better results.
Pros and Cons
The platform offers free and easy-to-use solutions for small businesses.
The platform integrates advertising and analytics for faster customer insights.
The platform provides advanced tools for enterprise marketers to achieve better results.
The platform may be overwhelming for small businesses due to the range of features offered.
The advanced tools may be too expensive for small businesses to afford.
The platform may require a steep learning curve to fully utilize all of its features.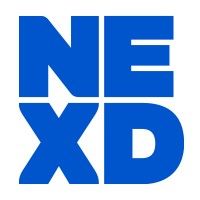 Product Description
Nexd - a creative management platform enabling you to create rich media ads easily. These work on major display ads platforms. All DSPs supported.
Pros and Cons
NEXD offers a free trial for 30 days, allowing interested users a chance to test the product with no commitment.
NEXD's ad server is 100% sustainable and green, which is a unique and environmentally friendly feature.
NEXD's ad builder allows users to quickly and easily create engaging and interactive ads without any special skills or coding.
The pricing plans seem relatively expensive, especially for the Team plan, which may not be affordable for smaller businesses.
While NEXD's ad builder is user-friendly, it may not offer as much customizability and flexibility as some other options on the market.
NEXD's focus on programmatic advertising may be limiting for users who prefer other advertising methods or platforms.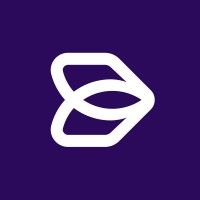 Product Description
Transform the way your brand works forever with Papirfly. Create growth for your brand in every direction through our platform.
Pros and Cons
All-in-one brand management platform: The platform offers a full suite of products that can help empower teams to activate their brand identity and create unlimited enterprise assets
Enterprise-grade analytics: It provides solutions for analyzing and reporting metrics to refine real-time strategy and improve overall performance.
Seamless integrations: The platform offers seamless integrations with other tools and software to ensure a smooth, hassle-free workflow.
Lack of customization options: There might be a lack of customization options for businesses that want to have a more personalized approach to their brand management.
Potential learning curve: Users might need some time to get used to the platform, which could cause delays in the implementation.
Pricing: The pricing of the platform might not be accessible to smaller businesses or startups.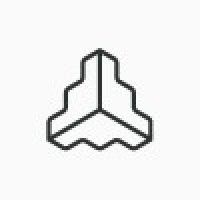 Product Description
Best-in-class software for simplifying brand management through a platform that connects everything (and everyone) important to the growth of your brand.
Pros and Cons
Frontify is a comprehensive brand management platform that covers every aspect of the brand journey, making it a one-stop-shop for all branding requirements.
The software enables teams to come together and share a common goal, which leads to co-creation and stronger brands.
Frontify can integrate with other tools, making cross-team alignment and branding more accessible.
The pricing of Frontify is not mentioned on the website, so potential customers may need to contact the company to get a quote, which can be inconvenient.
While Frontify offers the ability to customize guidelines and build content blocks, it may not suit all brand's requirements or have all the features needed for a particular brand strategy.
The feature list of Frontify is extensive and may seem overwhelming for small brands with limited budgets or those with specific branding needs that don't require all the features on offer. Product Description
Your customers are on 8+ platforms - but it doesn't mean you have to be. Reach and engage your customers from a single workflow with Smartly.io.
Pros and Cons
Smartly.io provides automated campaign workflows that enable brands to be more agile in managing and launching even the most complex campaigns.
The platform offers world-class dynamic creative tools and scaling capabilities that provide engaging, personalized experiences across channels.
Smartly.io connects multiple data points, visualizes it in one interface, and encourages action with AI insights to optimize and learn what is working for you.
The platform's features may be overwhelming for small businesses with limited resources.
Smartly.io's focus on automation may lead to reduced creative control for brands that prefer a more hands-on approach.
The platform's pricing may be expensive for small businesses with limited budgets. Product Description
Airtory is one of the best advertising platforms (software) for ad creation. Create universally compatible ads with the best ad builder tool now.
Pros and Cons
Airtory's ad builder platform offers a wide range of over 400 ad formats for advertisers to choose from.
Airtory's ad builder platform allows for dynamic creative optimization (DCO), enabling users to optimize and improve performance.
Airtory's ad builder platform provides detailed real-time metrics and analytics to monitor campaign performance and optimize for enhanced performance.
Airtory's ad builder platform may not be suitable for those who prefer to create ads from scratch, as it is mainly template-based.
Airtory's ad builder platform may require some learning time for users who are not well-versed in creating rich media ad experiences.
Airtory's ad builder platform may not be cost-effective for those on a tight budget, especially for small businesses and startups.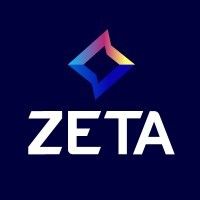 #14
Zeta Programmatic, Formerly Sizmek
Product Description
Zeta's platform and data empower the world's largest brands to acquire, grow and retain customers across the entire omnichannel marketing experience
Pros and Cons
Zeta Global offers a platform powered by Artificial Intelligence for person-based marketing which allows for more personalized marketing campaigns.
Zeta Global offers a range of solutions for omnichannel engagement which enables businesses to connect with customers on multiple channels.
Zeta Global offers the opportunity explorer data trends which can help businesses to identify new opportunities and optimize their marketing campaigns.
Zeta Global may not be affordable for small businesses with limited marketing budgets.
Zeta Global's platform may require a certain level of technical expertise to utilize properly.
The use of cookies to track and target users may raise privacy concerns among some customers.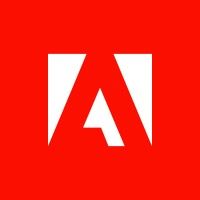 #15
Adobe Advertising Cloud
Product Description
Quickly and simply build a personalized website to showcase your creative work with Adobe Portfolio. Now included free with any Creative Cloud subscription.
Pros and Cons
Provides a comprehensive platform for managing and optimizing advertising campaigns across different channels.
Offers advanced targeting and analytics features, allowing advertisers to reach the right audience and measure the impact of their campaigns.
Integrates with other Adobe products, such as Creative Cloud and Experience Cloud, for seamless collaboration and data sharing.
Can be expensive for small businesses or advertisers with limited budgets.
Requires some level of expertise to fully utilize its capabilities, such as setting up complex targeting rules or analyzing data insights.
May face competition from other advertising platforms with similar features and pricing models.
Missing a tool?
List it here

->
Frequently asked
questions
The best creative management platform software varies based on your specific needs and goals. Popular options include Canva, Adobe Creative Cloud, and Figma. Evaluate features, pricing, scalability, and integration capabilities to find the software that aligns with your business requirements.
Creative management platforms (CMP) offer benefits such as easy creation of content and ads, streamlined workflows, real-time collaboration, data-driven insights, personalized messaging, and omnichannel distribution. It helps businesses save time and resources, improve consistency and quality, and increase brand awareness and engagement.
The common use of creative management platforms software is to streamline the creation and management of digital advertising campaigns. It enables businesses to easily design and deploy ads across multiple channels, optimize ad performance through A/B testing, and track and analyze campaign data for insights into audience engagement and conversion rates.
When choosing creative management platform software, consider features like ease of use, creative collaboration, customizable templates, multi-channel support, tracking and reporting, integration options, customer support, and scalability. These features will help you effectively manage and optimize your creative content campaigns.
Creative management platforms software is used in various industries such as advertising, marketing, media and entertainment. It helps businesses to create, manage, and optimize their creative assets such as ads, videos, and graphics.
The cost of creative management platform software varies based on factors like features, provider, and usage. It can range from free plans with basic features to premium plans starting at $50 to $500 or more, depending on the level of service required.
Yes, there are free creative management platforms available. Some popular options include Canva, Piktochart, and Crello. While these free plans often have limitations on features, they can be a good starting point for small businesses or those with basic design needs.
Creative management platforms software typically requires a higher level of technical expertise compared to email marketing tools. While some aspects may be user-friendly, advanced features such as dynamic creative optimization and tracking require more technical knowledge. Support resources may be necessary for those without sufficient expertise.
How to use this page to find the right software
Identify your needs and requirements from the software. Consider factors like functionality, features, platform compatibility, budget, and any specific industry or personal preferences.
Based on your needs, prioritize the features or functionalities that are essential for your software.
Explore the website link of each software to gather more detailed information about it.
Empower your startup's growth trajectory with interactive emails
✉️ Set up and start email marketing in a few hours today
🤝 Boost sales with meeting/demo bookings inside the email
🔑 Set up your password reset and other transactional emails in minutes
Early stage startup? These tools might help you
Better emails. less work.
super growth.