Best Saas Operations Management Software in 2023
Are you looking for a Saas Operations Management Software for your business? You have come to the right page. This guide will help you discover the best Saas Operations Management Software of 2023 and along with a deep dive into their features, pricing, rating, etc.
What is SaaS Operations Management Software?
SaaS operations management software helps businesses manage the deployment, monitoring, and maintenance of their software as a service (SaaS) applications. It provides centralized visibility into the entire SaaS environment, including usage, performance, and security. With this software, IT teams can optimize resources, monitor service levels, and ensure compliance with policies and regulations. This ensures that businesses can efficiently deliver and maintain their SaaS applications while simultaneously improving the user experience.
How SaaS Operations Management Software work or function?
SaaS operations management software operates in the cloud, allowing for easy access and use. These tools help businesses manage their operations through tools such as task management, resource allocation, and process automation. With real-time tracking and data analysis, businesses can make more informed decisions, which ultimately leads to better overall performance and efficiency.
Benefits of SaaS Operations Management Software?
SaaS operations management software offers a unified dashboard, enabling teams to easily monitor and manage multiple applications and services in real-time.
Centralized management streamlines workflows, increasing efficiency, and reducing errors.
Reporting and analytics provide insights on usage, performance, and costs, enabling teams to optimize applications and reduce spending.
Automation reduces manual tasks, freeing up time for more strategic initiatives.
Cross-functional collaboration ensures communication and alignment across teams, promoting a culture of transparency and accountability.
How we curated this list
We conducted extensive research to identify a wide range of software options within each category. This involved exploring online resources, industry publications, software directories, and user reviews. Please note that the pricing and features mentioned here are subject to change. We recommend you to visit the product website for the latest information before making a decision.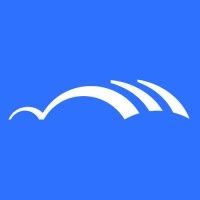 Product Description
SaaS Management Platform (SMP) from BetterCloud enables IT professionals to discover, manage, and secure SaaS apps in the digital workplace.
Pros and Cons
BetterCloud automates onboarding, offboarding, and mid-lifecycle changes, which can save time and improve operational efficiency.
The platform offers low-effort workflows that empower IT to increase its impact and support transformative projects that improve business efficiency.
BetterCloud provides seamless integrations for the apps you use most, with access to 1000+ essential actions and alerts across more than 70 SaaS apps to meet the unique needs of your business.
The platform may not be suitable for smaller organizations or those with limited SaaS usage.
BetterCloud may require some training and adjustment time for IT staff to fully utilize and benefit from its features.
The cost of the platform may be a disadvantage for budget-conscious organizations.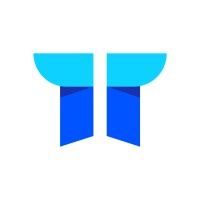 Product Description
Manage all your SaaS apps. In one single place. Torii lets IT professionals discover, optimize, and control their organization's SaaS usage and costs.
Pros and Cons
Torii offers real-time discovery of all applications, including both sanctioned and shadow IT apps.
The platform automates key SaaS processes, allowing for customizable triggers and workflows to optimize SaaS ROI.
Torii provides shared insights across IT, procurement, finance, app owners, and admins to empower every SaaS stakeholder and make better, quicker decisions.
There is no information on the pricing of Torii or whether it is affordable for small businesses.
There is no mention of any customer support if users encounter any issues or problems with the software.
Some may find Torii's comprehensive approach to SaaS management unnecessary and prefer a simpler solution.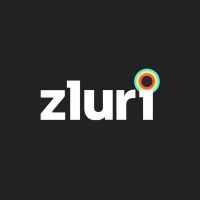 Product Description
Zluri is a SaaS management platform that helps IT teams eliminate shadow IT, discard the unused/under used apps and ensure your are secure and compliant all the time.
Pros and Cons
All-in-one platform for managing SaaS applications, from procurement to utilization.
Helps users optimize their SaaS expenses, potentially saving up to 50% on costs.
Offers automation features to streamline IT tasks and increase efficiency.
No information provided on pricing or cost of the product.
Limited information on the specific features and capabilities of the platform.
Testimonials and case studies provided are all positive, potentially biased.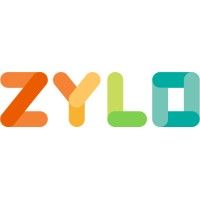 Product Description
As the enterprise SaaS Management leader, Zylo helps customers control SaaS spend, ensure governance, and improve the employee experience.
Pros and Cons
Provides complete visibility into SaaS applications, usage, and spend with ongoing monitoring.
Uses data-driven insights to reduce SaaS spend and identify applications with overlapping functionality.
Helps stay ahead of upcoming renewals and uses benchmark data to fuel better negotiations.
Zylo may not be affordable for smaller businesses with a limited budget.
It requires implementation and integration efforts, which may take time and effort from IT teams.
Only focuses on SaaS management, leaving out other types of software and hardware assets from its scope.
Product Description
Sonar's Salesforce change management software ensures you never break a critical process in your SFDC org again!
Pros and Cons
Sonar's Salesforce change management software provides transparency into the interconnectivity and automations that keep your CRM running, helping Sales and Revenue Operations teams to work smarter and avoid breaks.
The software helps safeguard revenue by providing Sales and Revenue Operations teams the blueprint they need to work smarter, avoid breaks, and save 20+ hours in rework each month.
Sonar provides a clear view into your tech stack, so you can redesign processes with no stress, make changes without risking reports, and release new automations faster than ever before.
The pricing information is not readily available on the website.
The cons of not using Sonar's software are not clearly stated.
The website does not provide sufficient information about the specific features and benefits of each solution offered.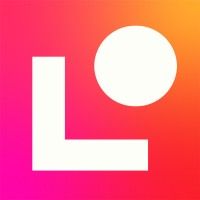 Product Description
Lumos is the internal AppStore for companies. It speeds up access requests, access reviews and license management through self-service.
Pros and Cons
Helps with onboarding new hires and setting up their workspaces efficiently.
Offers automation for help desk and privileged access management to increase security.
Offers savings through spending less on SaaS and managing software spend efficiently.
The product may not be suitable for companies that do not require frequent onboarding of new employees.
The product may not be useful for companies that do not rely heavily on SaaS.
Users may require some training to learn how to use all the features of the platform effectively.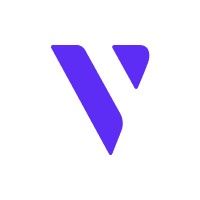 Product Description
Power procurement processes with Vendr.com. Revolutionize purchasing operations, streamline workflows, and optimize costs with automation and industry benchmarks.
Pros and Cons
Vendr offers a large catalog of over 19,000 software products to choose from
They promise to offer fair negotiation and expert data for better purchase outcomes
Vendr allows customers to manage their SaaS contracts and understand holistic spend in one place
The pricing for Vendr's services is not mentioned and could potentially be expensive
Vendr may not offer a solution for every stakeholder, leaving some customers without the service they need
Some customers may prefer to negotiate and manage their own SaaS contracts instead of outsourcing the process to Vendr.
#8
SailPoint SaaS Management
Product Description
Securing modern enterprises has moved beyond human capacity. Discover the core of Identity Security.
Pros and Cons
The product offers comprehensive and intelligent identity security solutions to manage user access across an organization.
The platform boasts AI and machine learning capabilities to help businesses scale effectively and stay ahead of potential security threats.
SailPoint Identity Security Cloud provides businesses with flexible, tailored configurations and solutions, allowing for efficient and streamlined identity security processes and decision-making.
There is limited information in this passage about the pricing and specific features of the product, making it difficult to compare with competitors.
It is not clear how easy the platform is to use and implement, which could potentially be a drawback for businesses with limited technical resources.
The passage only focuses on the identity security solutions and does not mention if there are any additional functionality or integrations offered.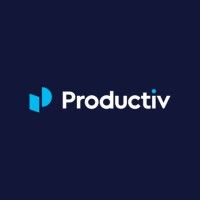 Product Description
Productiv's automated workflows and deep analytics enable smarter renewal decisions, more intelligent license allocations, and stronger application adoption.
Pros and Cons
Comprehensive discovery & visibility of SaaS applications
Provides app usage insights for better decision-making
Helps in automating the procurement processes
There is no clear information available on the pricing of the product.
It may not be beneficial for smaller organizations with a limited number of SaaS applications.
Integration with some SaaS applications may not be available.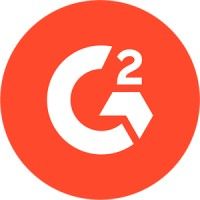 Product Description
G2 Stack | Level up sales and marketing with high-res tech stack data
Pros and Cons
Provides real-time visibility into business spend
Offers customizable reporting and dashboards
Easy to use interface
Only available for enterprise-level businesses
Can be costly for smaller organizations
Limited integrations with other software platforms Product Description
CoreView provides better management, security, and optimization of Microsoft licenses for enterprise IT and Security teams. Helping you achieve your M365 goals.
Pros and Cons
Consolidated administration in a single portal.
Tenant segmentation capabilities so the environment can support business structure.
Easy-to-use license management dashboard to track and minimize waste.
Only useful for Microsoft 365 management.
Might not be affordable for small businesses.
May require technical expertise to operate effectively. Product Description
Manage, control and automate your company's software so that you can scale your operational processes, comply with regulations and save money.
Pros and Cons
Cledara provides real-time analytics and forecasts on SaaS spend, which can help businesses save up to 30% on SaaS costs.
The platform offers automated invoice capture, reconciliation, and bookkeeping, which can save users up to 15+ hours per month.
Cledara provides an easy-to-use SaaS management platform that helps businesses effectively manage all their software applications in one place.
Cledara is focused primarily on software purchasing, subscription management, and automation, and may not offer some of the more advanced features of other SaaS management platforms.
Users must pay to use Cledara, meaning that businesses with tight budgets may not be able to afford the platform's benefits.
The platform's user interface may not be as customizable as some competitors, which could be a disadvantage for users who require specific features or functionality. Product Description
We're helping IT teams automate their SaaS management, from app discovery to renewals and license optimization.
Pros and Cons
Trelica helps businesses automate their SaaS management operations, making it easier to keep on top of the SaaS landscape, optimize spend and automate IT operations.
It offers full visibility of spend, an innovative contract renewal module, and extensive drill-down and filtering functionality.
The tool helps partner with the business owners of strategic apps and gives them tools to share responsibility for SaaS management, gather user feedback and analyze usage trends to inform IT strategy.
Trelica's pricing model is not stated clearly on the website, and it requires users to book a demo to learn more about it.
The tool might be costly for some small businesses as the main target seems to be large enterprises (>5,000 employees).
The tool might not be suitable for businesses that do not use many SaaS applications as it is designed mainly for managing multiple SaaS applications. Product Description
Business is complicated. Your software shouldn't be. Use Stackshine.
Pros and Cons
Automated savings: Stackshine can detect a company's software and help users save money by identifying which software is being used and where it is not needed. This can result in significant cost savings for a company.
Visibility: The platform offers clear visibility into a company's software usage, providing a central place where everyone can see what software is being used. This can help streamline software management and ensure that the right software is being used by employees.
Security monitoring: Stackshine tracks updates on vendor exploits and sends security alerts if any software dependent on has been breached. This can help ensure the security of a company's software usage.
Limited scope: The platform only focuses on software management, which may not be sufficient for companies with broader needs.
Integration challenges: Stackshine may have difficulties integrating with certain software, which may limit its effectiveness in tracking all software usage.
Cost: Stackshine is a paid platform, which may not be feasible for smaller companies with limited software budgets.
Missing a tool?
List it here

->
Frequently asked
questions
The best SaaS operations management software depends on your specific business needs. Some popular options include Salesforce, Zendesk, and Freshdesk. Evaluate features such as ticket management, reporting, and integrations to find the software that aligns with your operational goals.
SaaS operations management software offers benefits such as efficient resource tracking, streamlined workflows, higher scalability, enhanced security, centralized data storage, automated backups, and real-time insights. It helps businesses optimize costs, streamline operations, improve productivity, and provide seamless customer experiences.
The common use of SaaS operations management software is to manage the operations of software as a service. It enables businesses to oversee the delivery and availability of their services to customers, monitor usage and performance, manage resources, automate tasks, and provide analytics to optimize service performance.
When choosing SaaS operations management software, consider features like task management, team collaboration, resource allocation, reporting, automation, integrations, security, scalability, customer support, and ease of use. These features will help you effectively manage and optimize your business operations.
Saas operations management software is used across various industries, including healthcare, finance, education, e-commerce, retail, and more. It is a versatile tool that helps businesses of all sizes and sectors to streamline their operations, improve efficiency, and reduce costs through automation and centralized management.
The cost of SaaS operations management software depends on the provider, features, and usage level. It can range from $10/month for basic plans to $500/month or more for advanced plans. Pricing may also vary based on the size of the company and number of users.
Yes, there are free SaaS operations management software tools available. Some popular options include Trello, Asana, and Airtable. These free plans often have limitations on features and the number of users. However, they can be a good starting point for small businesses or those with basic operations management needs.
SaaS operations management software typically requires basic technical skills to get started. However, proficiency in the specific features and advanced functionalities may require assistance from support or technical resources. The user-friendly interface and intuitive design make it easy for non-technical users to navigate.
How to use this page to find the right software
Identify your needs and requirements from the software. Consider factors like functionality, features, platform compatibility, budget, and any specific industry or personal preferences.
Based on your needs, prioritize the features or functionalities that are essential for your software.
Explore the website link of each software to gather more detailed information about it.
Empower your startup's growth trajectory with interactive emails
✉️ Set up and start email marketing in a few hours today
🤝 Boost sales with meeting/demo bookings inside the email
🔑 Set up your password reset and other transactional emails in minutes
Early stage startup? These tools might help you
Better emails. less work.
super growth.