Best Kanban Project Management Software in 2023
Are you looking for a Kanban Project Management Software for your business? You have come to the right page. This guide will help you discover the best Kanban Project Management Software of 2023 and along with a deep dive into their features, pricing, rating, etc.
What is Kanban Project Management Software?
Kanban project management software is a visual workflow management tool designed to monitor projects in real-time. By using a Kanban board, a team can see all the work in progress, what is queued, and what tasks are done. This allows team members to prioritize their tasks better, limit work-in-progress (WIP), and collaborate effectively. Kanban software provides an easy way to track progress, detect issues, and manage dependencies in a project. It is ideal for teams that prioritize continuous delivery and use Agile methodologies.
How Kanban Project Management Software work or function?
Kanban project management software works by visualizing the flow of work across a team's tasks and projects. The software helps to optimize processes by limiting the amount of work in progress, identifying bottlenecks, and promoting continuous improvement. With real-time updates and customizable workflows, team members can easily track progress and collaborate effectively, ultimately leading to improved productivity and efficiency.
Benefits of Kanban Project Management Software?
Benefits of Kanban project management software:
Visualizing workflow helps to keep track of progress and identify bottlenecks
Prioritizing tasks results in increased efficiency and productivity
Collaborative features lead to better team communication and coordination
Real-time updates allow for immediate problem-solving
Continuous improvement through data analysis and workflow optimization
Flexibility to adjust to changing project requirements
Simplified project planning and execution for smoother workflows and faster project delivery.
How we curated this list
We conducted extensive research to identify a wide range of software options within each category. This involved exploring online resources, industry publications, software directories, and user reviews. Please note that the pricing and features mentioned here are subject to change. We recommend you to visit the product website for the latest information before making a decision.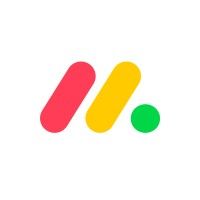 Product Description
monday.com Work OS is an open platform where anyone can create the tools they need to run every aspect of their work.
Pros and Cons
Versatile: The product, Monday.com, can be tailored to fit the needs of teams working in different fields such as marketing, sales, and product development.
Customizable workflows: The product allows users to customize their workflows according to their unique needs.
Centralized platform: Monday.com centralizes all work, processes, tools, and files into one Work OS, making it easier for teams to collaborate effectively organization-wide and maintain one source of truth across the organization.
Learning curve: Users may require time to fully learn and comprehend how to use all the features of the product effectively.
Pricing: The pricing for some of the tailored products may not be affordable for smaller businesses or non-profit organizations with limited budgets.
Reliance on technology: If technical issues arise, it may hinder productivity and make it difficult to access the platform, which can slow down work processes.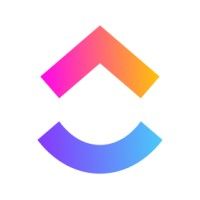 Product Description
Our mission is to make the world more productive. To do this, we built one app to replace them all - Tasks, Docs, Goals, and Chat.
Pros and Cons
Offers a variety of features including tasks, docs, goals, whiteboards, dashboards, and chat, all within one platform.
Highly customizable views make project planning and tracking progress easy and efficient.
Provides 24/7 real-time support with a high client satisfaction rating.
No information provided on the cost or pricing structure of the product.
No specific information on how the product ensures security and privacy.
Some users may find the interface overwhelming due to the abundance of features and options.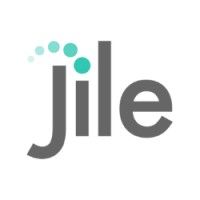 Product Description
Jile is an agile platform for product-centric delivery that supports agile methodologies, scrum and kanban. Jile enables DevOps through orchestration of continuous delivery pipeline.
Pros and Cons
Jile allows organizations to align their strategy with team execution and helps in delivering valuable software faster to the market.
It enables users to prioritize and evaluate initiatives against goals, track the budget allocation versus consumption, and measure strategic initiatives and budget performance.
Jile offers real-time out-of-the-box reports, customizable dashboards, and tracks portfolio, program, and team performance seamlessly.
Jile might not be suitable for organizations that do not follow the agile methodology for their software development.
The integration of Jile with existing team-level tools might be challenging, and seamless integration requires reliance on Jile's partner network.
Organizations might need to allocate additional time and resources to train their teams on how to use and implement Jile.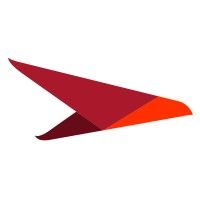 Product Description
See how our products and solutions make a bold new way of working possible with a single line of sight across the organization and by helping teams collaborate to create value.
Pros and Cons
Planview offers a wide range of solutions for different business needs such as Strategic Portfolio Management, Project Portfolio Management, Enterprise Agile Planning, Value Stream Management, Product Portfolio Management, Professional Services Automation, etc.
Planview provides tools to improve resource management, capacity planning, project tracking, and real-time metrics for better decision-making.
Planview offers demos and free trials for most of its products, making it easier for businesses to test and choose the best solution for their needs.
The pricing for Planview solutions is not readily available, and businesses need to get in touch with the sales team to get a quote, which can be time-consuming.
Some of the products, such as Planview® Portfolios, are geared towards large enterprises, and smaller businesses may not need all the features or find them too complex.
Planview does not offer integration with all project management tools and businesses may need to use additional software or switch to Planview's own products for full compatibility.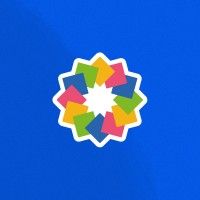 Product Description
iObeya digitizes the obeya experience, providing an easy, powerful and secure way to connect Lean & Agile teams-of-teams in the new work environment.
Pros and Cons
Enterprise-grade security with ISO/IEC 27001:2013 certification.
Virtual Obeya for hybrid teams that naturally adapts to your way of working.
Deep & native integrations with Microsoft 365, Jira, and Azure DevOps via advanced connectors.
Pricing information is not provided.
The product may only be suitable for organizations that use Lean and Agile methodologies.
Limited information about customer support options.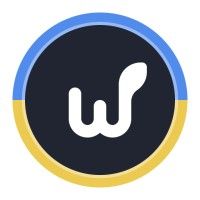 Product Description
Easy to implement project management tool with an intuitive interface. Gantt chart, Kanban, Dashboards, Time- and Cost-management, Reports and Chats in Worksection.
Pros and Cons
Provides a variety of project management solutions for teams of different industries, including Marketing, Construction, HR, Sales, and more.
Offers both Gantt chart and Kanban board visualization for project planning and management.
Offers a free plan with unlimited time and a customizable premium plan for different team sizes and needs.
The pricing may be expensive for small businesses or startups, especially for those who need more than the basic plan.
The interface may appear overwhelming for some users due to the abundance of features and options.
The learning curve may be steep for new users who are not familiar with project management software.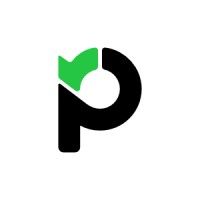 Product Description
Full-featured online work management software: Time Tracking, Resource Planning, Gantt Charts, Reports, Kanban boards, Invoices, and Expenses.
Pros and Cons
Offers a wide range of features including time tracking, task management, team collaboration, invoicing and more.
Provides various task views for users to switch between based on their work style, such as Kanban boards, to-do lists, and task calendar view.
Allows for automatic time tracking with Paymo Track, which records user's computer activity to generate a timesheet.
Pricing information is not readily available on the website and requires users to book a demo to receive pricing details.
The number of integrations available is not specified, and users must refer to a separate "Integrations" page to view available options.
Some users may find the extensive range of features overwhelming and difficult to navigate without prior knowledge or experience.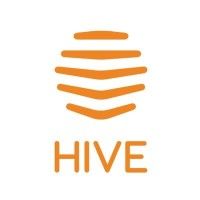 Product Description
The #1 productivity platform for fast-moving teams. Manage projects, track tasks, and collaborate with teams of all sizes. Get started with a free 14-day trial today.
Pros and Cons
Comprehensive project management with multi-step projects, templates, and visualizations.
Enhanced collaboration through features like Notes and Hangouts.
Integration capabilities with over 1,000 external tools.
Learning curve for new users.
Complexity for simple projects.
Lack of advanced analytics.

Product Description
Kanban Tool is a powerful Kanban software for visual management. Empower your productivity with online Kanban boards for business. Start FREE trial!
Pros and Cons
Kanban Tool provides a visual project management tool that helps increase team performance.
The tool offers real-time teamwork by collaborating tasks, information, and comments amongst team members.
AI-driven productivity helps users build a perfect Kanban board for specific needs and provides smart suggestions for checklist items and tasks.
The pricing of Kanban Tool is not mentioned specifically, which could lead to confusion or hidden costs for users.
The language used on the website can be overwhelming and technical, making it harder for beginners to understand how to use the tool.
Only limited testimonials and customer feedback are mentioned on the website, making it hard to judge the tool's effectiveness for different businesses.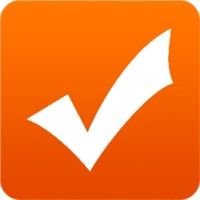 Product Description
Smartworks runs SmartTask and Smartlinks. SmartTask - an online work management tool built to help track and manage business processes. Smartworks also owns Smartlinks - A scalable and sane way to build backlinks
Pros and Cons
SmartTask offers one app for everything, making it convenient for users to manage different areas of their work.
It has a wide range of integrations available, making it easy to use with other existing tools.
SmartTask offers free training and setup, and has been voted #1 in ease of use, which indicates that it is simple and user-friendly.
The specific features of SmartTask are not clearly highlighted in the given passage, so a user may not know if it includes everything they need.
There is no mention of pricing, so it is unclear whether SmartTask is affordable for all users.
The number of templates available is not specified, so a user may not know if there are enough options for their needs. Product Description
Kanbanize is online Portfolio Kanban software for Agile Project Management. Kanban boards, flow analytics, and automation bring visibility and help you deliver on time.
Pros and Cons
Kanbanize allows for implementing and aligning OKRs with day-to-day execution to achieve organizational goals.
The tool provides a multi-layered Kanban board to keep teams' work in a single place and get accurate status reports in real-time.
Kanbanize helps optimize delivery workflows based on sophisticated flow metrics, resulting in a performance boost of up to 700%.
The pricing of the tool is not mentioned, which could be a deciding factor for some businesses.
The tool seems to be more suited for larger organizations and may not be as effective for small teams.
The integration options with other external systems are not explained in detail, leading to uncertainty around compatibility with existing systems. Product Description
Teamhood: a powerful visual work collaboration platform for medium to large businesses to manage & execute project work, with advanced Kanban Boards.
Pros and Cons
Intuitive UX - The product is user-friendly and easy to navigate.
Free forever - There is no cost associated with using it.
Centralize all work data - All work data can be organized and accessed in one place.
Limited use cases - The product is mainly focused on project management and agile software development, so it may not be suitable for all types of work.
Lack of customization - The product may not offer as much customization as some other project management tools.
Limited integrations - While the product offers some integrations, there may be limitations in terms of integration with specific tools. Product Description
Visualize, Measure and Continuously Improve your Productivity with the Kanban Method and Metrics to Deliver Value Faster to Customers.
Pros and Cons
Kanban Zone offers more than 70 templates to choose from to enable users to facilitate agility and process efficiency across the organization.
The flexible digital Kanban designer board enables the creation of the most effective process visualization, making it possible to set everything up within minutes.
The software is extremely versatile, operating on any device regardless of size, and has responsive support.
No pricing is visible on the site, which may affect decision making for some potential customers.
As a relatively new product, the software may still be evolving, which may not be suitable for some users who prefer established and well-tested tools.
Although the software offers a lot of customizations, this feature may be overwhelming for new users who may struggle initially to set up their version. Product Description
Taiga is an easy and intuitive yet powerful project management tool for multi-functional agile teams
Pros and Cons
Taiga offers a very simple start through its intuitive user interface.
Taiga is an open-source project management software for multidisciplinary teams that work agile, which means it offers a broad and flexible set of tools to adapt to the nature of your team and the agile work methodology you use.
Taiga offers self-hosting options that are ideal for larger teams or multiple small teams that need to have all data on their own servers and/or want to customize Taiga.
Taiga's Cloud Basic plan offers up to 10GB of storage per private project only, which may not be enough for certain teams.
Taiga's premium support plan comes with a monthly cost of $70, which may not be affordable for smaller teams or organizations.
Though Taiga offers various integrations through Zapier, some may find that their required integrations are not available. Product Description
ProofHub is an easy-to-use project management software with everything you need to manage teams, work, and projects from a central location. No per-user fee. Free trial.
Pros and Cons
Offers a wide range of features for project management, including task management, workflows, project templates, and time tracking.
Provides a unified workspace for all teams, making it easy to collaborate and communicate effectively.
Integrates with other tools, allowing for flexibility and customization.
Might be overwhelming for small teams or individuals who don't need all the features offered.
Can be a bit complicated for new users to navigate and set up.
Limited customization options for the user interface.
Missing a tool?
List it here

->
Frequently asked
questions
The best kanban project management software depends on your specific needs. Popular options include Trello, Asana, and Monday.com. Evaluate features, pricing, scalability, and integration capabilities to find the software that aligns with your business requirements.
Kanban project management software provides benefits such as improved task visualization, increased productivity, enhanced collaboration, flexible workflow, easy priority management, reduced waste and better efficiency. It helps teams manage and complete tasks on-time, align team goals with business objectives, and reduce project lead time.
The common use of kanban project management software is to visualize and manage tasks in a workflow. It helps teams to prioritize work, collaborate, and deliver projects faster. It also provides features for tracking progress, identifying bottlenecks, and improving overall efficiency.
When choosing kanban project management software, consider features such as time tracking, team collaboration, task management, customizable boards, analytics, integration options, accessibility, security, and customer support. These features will help you effectively manage and optimize your project workflows.
Kanban project management software is used across various industries, including software development, manufacturing, healthcare, education, marketing, and more. It is a versatile tool that helps businesses of all sizes and sectors to effectively manage their projects through visualizing workflows and optimizing processes.
The cost of kanban project management software can vary based on provider, features, and user requirements. It can range from free plans with limited features, to monthly subscriptions starting at $5 to $20 per user, or more for enterprise-level service.
Yes, there are free kanban project management software tools available. Some popular options include Trello, Kanboard, and Taiga. These free plans often have limitations on features and user numbers. However, they can be a great starting point for small teams or personal projects.
Kanban project management software is typically designed to be user-friendly and intuitive, requiring minimal technical expertise. Basic computer skills and an understanding of project management concepts are generally enough to get started. However, advanced features or integrations with other software may require some technical knowledge or assistance from support resources.
How to use this page to find the right software
Identify your needs and requirements from the software. Consider factors like functionality, features, platform compatibility, budget, and any specific industry or personal preferences.
Based on your needs, prioritize the features or functionalities that are essential for your software.
Explore the website link of each software to gather more detailed information about it.
Revolutionize productivity and planning with interactivity
⚡ Involve customers in the planning process with interactive surveys
✉️ Improve productivity by inserting forms in emails
🤝 Allow your network to book a meeting with you inside the email
Early stage startup? These tools might help you
Better emails. less work.
super growth.