Best Loyalty Management Software in 2023
Are you looking for a Loyalty Management Software for your business? You have come to the right page. This guide will help you discover the best Loyalty Management Software of 2023 and along with a deep dive into their features, pricing, rating, etc.
What is Loyalty Management Software?
Loyalty management software is a system that enables companies to create, manage and optimize their loyalty programs. This software typically offers features such as data analytics, personalized marketing tools, and customer reward tracking to improve customer retention and enhance engagement. With its real-time insights and customer segmentation capabilities, loyalty management software empowers businesses to tailor their rewards, communications, and incentives based on customer behavior and preferences. By leveraging the power of this software, companies can drive customer loyalty and brand advocacy, leading to increased sales and profitability.
How Loyalty Management Software work or function?
Loyalty management software works by helping businesses create and manage loyalty programs for their customers. These programs typically involve offering rewards and points for specific behaviors, such as making purchases or referring friends. The software tracks and manages these rewards, as well as customer data and behavior, to help businesses optimize their programs and increase customer retention. Additionally, it can provide insights and analytics to help businesses better understand their customers' preferences and needs.
Benefits of Loyalty Management Software?
The benefits of loyalty management software:
Provides actionable customer insights and analytics
Helps in identifying and retaining high-value customers
Increases customer retention and loyalty
Offers personalized rewards and incentives
Streamlines the overall loyalty program management.
How we curated this list
We conducted extensive research to identify a wide range of software options within each category. This involved exploring online resources, industry publications, software directories, and user reviews. Please note that the pricing and features mentioned here are subject to change. We recommend you to visit the product website for the latest information before making a decision.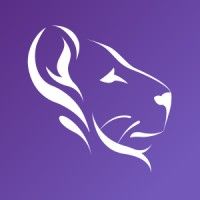 Product Description
Official: LoyaltyLion is an ecommerce customer loyalty and engagement platform, powering growth and retention through data-driven loyalty programs. Book a demo today!
Pros and Cons
Offers various features including loyalty emails, loyalty tiers, referrals, and loyalty analytics to help businesses drive customer engagement and retention.
Integrates with popular e-commerce platforms like Shopify, Shopify Plus, Klaviyo, and others to add power to the existing marketing tools.
Offers personalized loyalty experiences by integrating loyalty data with existing marketing tactics for creating more personalized customer experiences.
No clear mention of the cost or pricing structure of the platform, making it difficult for businesses to assess their investment.
The platform offers a lot of features that might be overwhelming for businesses looking for a simple loyalty program.
Some of the features mentioned, such as program tours and book a demo, might not be necessary for all businesses and add unnecessary complexity to the platform.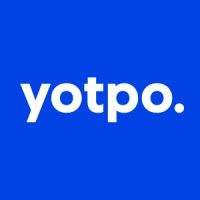 Product Description
Yotpo's eCommerce retention marketing platform drives repeat shopper sales with connected solutions for reviews, SMS, email, loyalty, and subscriptions.
Pros and Cons
Yotpo offers a variety of products such as SMS, email, reviews, loyalty, subscriptions, and visual UGC that can help increase customer engagement and retention.
The platform provides a unified dashboard to manage and track performance across all these products, allowing businesses to create seamless post-purchase journeys tailored to each customer.
Yotpo has a range of success stories that showcase how using their products have helped businesses increase their CLTV, subscriber growth, and sales.
Pricing for Yotpo's platform is not publicly available, and businesses need to request a demo to learn more about their offerings and pricing.
Integration with non-supported eCommerce platforms may require additional development work.
The success of Yotpo's platform relies heavily on user-generated content, which may not always be readily available or easy to obtain for some businesses.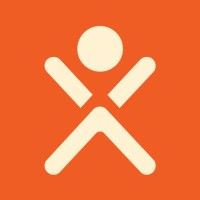 Product Description
Get more done with targeted and personalized rewarding experiences at a global scale. Plum offers AI-enabled rewards automation that runs on the largest global rewards marketplace. It delivers rewards experiences people love, available in over 100 countries.
Pros and Cons
Automates rewards, incentives, and payouts programs at a global scale, making it easier to manage these programs across different countries.
Offers a variety of rewards, including branded gift cards, unique experiences, fintech products, and merchandise, giving users a range of options to choose from.
Can be integrated with tools that users already use, such as marketing automation, CRM, survey tools, and HRMS, making it easier to incorporate into existing workflows.
It is not clear how user-friendly the platform is or how easy it is to navigate.
Pricing information is not readily available, so users may not be able to determine if the cost is worth the benefits.
Some users may be concerned about data privacy, despite the platform's claims of compliance with GDPR and industry-specific regulations.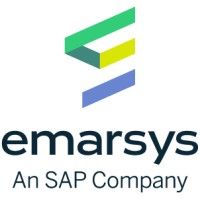 Product Description
Emarsys, a leading provider of marketing software, enables true, one-to-one interactions between marketers and consumers.
Pros and Cons
The Emarsys platform helps marketers deliver personalized, 1:1 experiences across multiple channels, which can improve customer engagement and drive business outcomes.
The platform has integrated data layer capabilities, which allows for the consolidation, enrichment, and activation of sales, product, and customer data.
Emarsys has achieved leadership status in personalization, according to the 2022 Gartner Magic Quadrant for Personalization Engines.
The product may be geared more towards larger businesses and enterprises, which may be too complex for small businesses to use effectively.
Some users may find the platform to be too expensive, especially if they don't need all of the features offered.
The omnichannel integrations may not be as robust as some competing products, making it less suitable for businesses with more advanced marketing needs.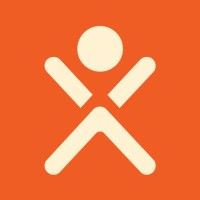 Product Description
Connect, motivate, align, and engage employees, channel partners, sales team, and consumers with our engagement, rewards, commission, and incentive technology.
Pros and Cons
Empuls is an all-in-one employee engagement platform that offers various features to help companies improve their employee engagement, such as employee communication, surveys, recognition, rewards, people analytics, and more.
Empuls has integrations with popular collaboration and HR software such as Microsoft Teams, Slack, Google Workspace, BambooHR, and more, making it easier for employees to use on a day-to-day basis.
Empuls offers unique features to improve employee well-being, including perks and benefits, tax-saving benefits, and access to early wages and loans.
Employers will need to purchase an add-on feature to access Empuls' perk and discount offers, which may add additional costs.
The platform may require some time and effort to set up and fully integrate with existing workflows and processes.
While Empuls offers various features to improve engagement, some of these features may not be useful or necessary for every company, and the pricing plans may not be affordable for small businesses.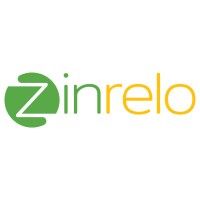 #6
Zinrelo Loyalty Rewards Platform
Product Description
Zinrelo is an enterprise-grade, loyalty rewards platform that maximizes repeat sales and per-customer revenue through 360-degree customer engagement, data sciences and machine learning.
Pros and Cons
Zinrelo is an enterprise-grade, SaaS-based loyalty platform that helps brands to launch holistic rewards programs.
Zinrelo combines technology with deep data analytics and ongoing strategy consultation to unlock multiple dimensions of loyalty, including transactional, social, advocacy, engagement, behavioral, and emotional.
The platform has been trusted by over 2000 global customers across 50+ countries, with benefits like +80% repeat sales, -4X revenue per customer, and 14X customer retention.
There's no information about the pricing of the platform, which might be a challenge for businesses looking to evaluate whether it fits their budget.
It's not clear how easy or difficult it is to integrate Zinrelo with existing systems or workflows, which could impact adoption.
The platform caters to different business types and industries, but it's not clear how well it performs for each specific case, which could limit its applicability for some businesses.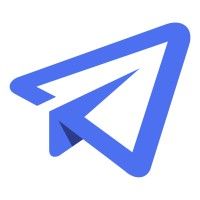 Product Description
Transform your local business with our cutting-edge marketing automation platform. Boost your client base, increase referrals, and enhance customer retention with our FREE TRIAL account. Join forces with us now!
Pros and Cons
Provides an all-in-one communication platform, high-converting lead generation tools, and ready-to-use campaigns to generate powerful results without any technical or marketing skills.
Offers an automated review campaign feature to help businesses generate 5-star reviews on Google, Yelp, and Facebook on autopilot, thereby enhancing their reputation.
Provides one dashboard to track business growth, view top business performance metrics, and manage the entire marketing automation strategy from one easy-to-use dashboard.
The exact pricing of the product is not mentioned.
There is no information about the integration with other tools or third-party apps.
It isn't clear if the platform caters to a specific industry or if it is suitable for all types of businesses.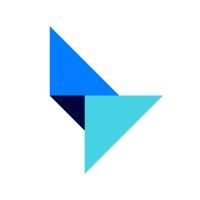 Product Description
The all-in-one promotion software for enterprises. Manage all your marketing promotions in one scalable system without stressing developer resources.
Pros and Cons
API-first solution makes it easy to create incentive campaigns without any coding
Provides scalability to adjust campaigns as per business requirements
Omnichannel promotions bring consistency for customers across all touchpoints
The pricing model is not mentioned
It may take time to understand the initial setup
Talon.One may not integrate with all existing systems and require additional setup.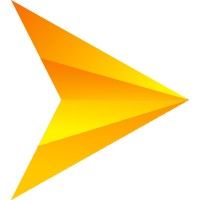 Product Description
The #1 all-in-one influencer marketing platform for enterprise consumer brands creating social proof at scale—discover, activate, manage, measure ROI and more.
Pros and Cons
Mavrck offers an all-in-one influencer marketing platform, making it easy for companies to manage and scale their influencer programs in one place.
The platform has built-in creator identification and authentication, which ensures that brands work with authentic influencers that align with their values.
Mavrck provides real-time analytics to measure campaign performance and evaluate influencers with brand safety and authenticity analysis.
The pricing for Mavrck's influencer marketing platform is not mentioned, making it difficult for potential customers to know if it fits within their budget.
The platform is primarily focused on retail, CPG, food and beverage, e-commerce, and fashion and apparel industries, which might not suit companies outside these industries.
Mavrck's services are limited to influencer marketing, which means it might not be suitable for companies looking for a wider range of digital marketing solutions.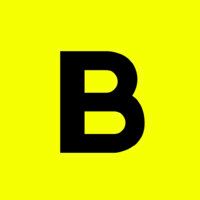 Product Description
Digital loyalty cards for your business - give bonuses to regular customers, send personal offers by free push-notifications. App for iOS / Android.
Pros and Cons
Digital reward cards can increase return rates and revenue for local businesses by up to 30%.
Boomerangme offers an easy-to-use loyalty solution with customizable card design templates.
Boomerangme offers a free trial and live demo to potential customers.
Pricing may be too expensive for small businesses with limited budgets.
Some features, such as the API and custom currencies, are only available on the higher-priced plans.
Boomerangme may not be the best fit for larger enterprises with complex needs and high-volume usage.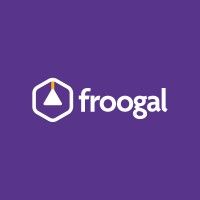 #11
Froogal - Customer Loyalty & Engagement
Product Description
Froogal empowers your brand with new way of loyalty to build greater customer lifetime value and meaningful relationships with your Customers. Froogal is one stop platform that enables you to use the Customer data at the fullest potential to drive Retention, Experience, Engagement and Advocacy with Incremental Revenues
Pros and Cons
Froogal enables businesses to collect critical customer data and build customer loyalty, resulting in incremental revenues.
The platform offers a comprehensive suite of tools, including customer analytics, engagement, referrals, and digital transformation.
Froogal's clients have reported remarkable growth, with some reporting a 30% increase in revenue and the ability to capture data for over 1 million customers.
There is no pricing information available on the website, making it difficult for businesses to know if Froogal is a cost-effective solution for them.
There is no information on the website about the level of support that Froogal offers its clients.
The website does not provide detailed case studies or customer testimonials, which could make it challenging for businesses to assess the effectiveness of Froogal's platform.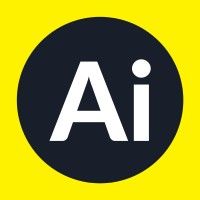 Product Description
Boost Your eCommerce Sale with AiTrillion One of the Best Ecommerce Marketing Automation Platform for Shopify.
Pros and Cons
All-in-one platform that replaces multiple apps to reduce clutter and improve efficiency.
Offers a comprehensive loyalty rewards program to increase customer retention and improve customer engagement.
Provides deep customer insights using artificial intelligence to optimize customer journeys and increase revenue.
The platform may be overwhelming for users who prefer simpler, more streamlined interfaces.
The pricing for the platform may be high for smaller businesses or those on a tight budget.
The platform may not be suitable for businesses with specific, unique needs that require customization beyond what is offered in the pre-packaged modules.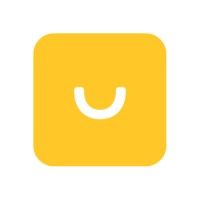 Product Description
Increase retention and boost customer engagement with an easy to use loyalty program built for small businesses
Pros and Cons
The product offers a rewards program that can help businesses build customer loyalty through points, VIP tiers, and referrals.
The rewards panel can be customized to fit a company's brand, making it easy for customers to use.
The admin dashboard allows businesses to manage their rewards program with ease, without requiring coding skills.
The product is mainly geared towards businesses using Shopify, Shopify Plus, BigCommerce, and Wix, meaning integration with other platforms may be limited.
The pricing for Smile is not mentioned in the passage, so it's unclear whether the product is affordable for small businesses.
While the product offers integrations with third-party tools, it's unclear whether all the necessary integrations for a particular business are available. Product Description
Customer loyalty is reached when your customers are given a highly relevant experience. Customers who fall in love with their experience are yours forever.
Pros and Cons
Boost customer loyalty: Voyado claims to help businesses create loyal customers who will keep returning back, which can be a great advantage for business growth.
Automate your marketing: With Voyado, businesses can save time by automating their marketing with personalized emails and texts that send themselves at the right moment.
Build buzzing campaigns: Voyado offers pre-set promotions that businesses can choose from to increase sales and customer satisfaction, which can be helpful for those lacking in marketing expertise.
Cost: As there is no mention of pricing on the website, it is difficult to know whether Voyado is affordable for small businesses or not.
Ease of Use: While Voyado claims to be easy to use, it is always possible that businesses may struggle with the platform and require additional support.
Limited Customization: As they offer pre-set promotions, businesses may not have the ability to fully customize their campaigns and may have to settle for what is offered by Voyado. Product Description
Annex Cloud offers a loyalty experience platform for brands seeking to boost business growth through customer experience. This platform enhances customer interactions and boosts profitability in both the short- and long-term.
Pros and Cons
The Loyalty Experience Platform offers a variety of features, including customer loyalty, omnichannel loyalty, social and behavioral loyalty, and paid membership/premium loyalty programs.
The platform provides several engagement modules such as refer a friend, gamification, and user-generated content, allowing for customization and personalization of the loyalty program.
Annex Cloud offers a flexible and affordable SaaS Loyalty Platform that can easily accommodate business growth and offers pay-as-you-go subscription models.
The platform has a vast array of features, which may be overwhelming for some businesses, making it difficult to navigate and utilize the platform to its full potential.
While the platform offers solutions for a variety of industries, some businesses may find it geared more towards large enterprises, making it less accessible for smaller businesses on a budget.
While Annex Cloud has received high ratings and is recognized by industry experts, the platform's pricing information is not readily available on the website, which may be discouraging for some potential customers.
Missing a tool?
List it here

->
Frequently asked
questions
The best loyalty management software depends on your unique business requirements. However, popular options include Smile.io, Yotpo, and LoyaltyLion. Evaluate features such as rewards program customization, customer insights, and integration capabilities to find software that aligns with your needs.
Loyalty management software offers benefits such as customer retention, improved brand loyalty, personalized rewards, data tracking & analysis, and increased customer engagement. It helps businesses to retain customers, increase sales, and improve customer experiences with targeted marketing campaigns.
The common use of loyalty management software is to create and manage loyalty programs. It enables businesses to reward and retain loyal customers, increase customer lifetime value, and drive repeat purchases. It also provides features for tracking customer behavior, analyzing program performance, and personalized communication.
When choosing loyalty management software, consider features like customer engagement, rewards program management, data analysis, integration options, customer segmentation, omnichannel capabilities, customization, and customer support. These features will help you effectively manage and optimize your loyalty program.
Loyalty management software is widely used in industries such as retail, hospitality, travel, gaming, banking, and healthcare. It involves creating and managing loyalty programs to retain and reward customers.
The cost of loyalty management software can vary based on various factors like features, provider, and the company's scale and level of service required. It ranges from free plans with limited features to monthly subscriptions starting at $10 to $500 or more.
Yes, there are free loyalty management software tools available. Some popular options include TapMango, LoyaltyLion, and Smile.io. These free plans often have limitations on features and the number of customers that can be managed. However, they can be a good starting point for small businesses or those with basic loyalty program needs.
Loyalty management software typically requires basic computer skills and an understanding of the loyalty marketing concepts. It offers user-friendly interfaces and pre-designed templates for easy use. However, advanced features or complex program designs may require technical assistance or expertise.
How to use this page to find the right software
Identify your needs and requirements from the software. Consider factors like functionality, features, platform compatibility, budget, and any specific industry or personal preferences.
Based on your needs, prioritize the features or functionalities that are essential for your software.
Explore the website link of each software to gather more detailed information about it.
Elevate your marketing campaigns with interactivity
📈 Increase engagement and conversions with interactive emails
✉️ Automate lifecycle email marketing for pin-point targeting with emails
⚡ Nurture leads with fun widgets like spin-the-wheel, quizzes, polls, etc
Early stage startup? These tools might help you
Better emails. less work.
super growth.