Best Agile Project Management Tools in 2023
Are you looking for an Agile Project Management Tools for your business? You have come to the right page. This guide will help you discover the best Agile Project Management Tools of 2023 and along with a deep dive into their features, pricing, rating, etc.
What is Agile Project Management Tools?
Agile project management tools streamline project management workflows by breaking down a project into smaller, more manageable tasks and iterations. These tools help team members collaborate effectively, providing real-time visibility into task status and progress. Agile project management tools integrate features such as scrum boards, burndown charts, and backlog management, allowing teams to work faster, respond to changes more quickly, and deliver high-quality work that meets customers' needs.
How Agile Project Management Tools work or function?
Agile project management tools operate by facilitating collaboration and communication among team members in real-time. They also offer features for capturing, tracking, and prioritizing requirements, as well as assigning tasks and monitoring progress. These tools foster transparency and accountability, enabling teams to adapt quickly to changing conditions and deliver high-quality products iteratively. By employing agile tools, project managers can optimize their workflows, reduce waste, and ensure timely delivery of projects.
Benefits of Agile Project Management Tools?
Benefits of agile project management tools:
Improved collaboration and communication among team members.
Increased productivity and efficient use of resources.
Real-time monitoring and tracking of project progress.
Adaptive and flexible approach to project management.
Quick identification and resolution of issues.
Customer satisfaction through early and continuous delivery.
Better control over project timelines and budgets.
Facilitation of continuous improvement and learning.
How we curated this list
We conducted extensive research to identify a wide range of software options within each category. This involved exploring online resources, industry publications, software directories, and user reviews. Please note that the pricing and features mentioned here are subject to change. We recommend you to visit the product website for the latest information before making a decision.

Product Description
ProProfs Project is a simple yet powerful online project management software that helps your teams plan & track work, and collaborate on the go. Sign up Free.
Pros and Cons
360° visibility of your projects
Efficient collaboration across departments
Real-time updates and notifications for effective task delegation
The pricing details are not mentioned
The software seems to be more suitable for IT, marketing, and creative teams only
No information about the security features of the software is given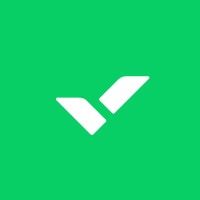 Product Description
Only Wrike's work management platform gives your team full visibility and control over all your tasks and projects. Project management software has never been more collaborative.
Pros and Cons
Allows for collaboration and real-time feedback with customizable dashboards, which increases visibility across departments.
Offers a range of views, including Gantt charts and Kanban boards, for project visualization and progress tracking.
Offers streamlined proofing and approval tools that allow for side-by-side comparisons and real-time feedback, saving time and maximizing efficiency.
May require a learning curve for users unfamiliar with the platform.
Some features may only be available with certain pricing plans, leading to potential limitations for smaller or budget-conscious teams.
Depending on the complexity of the workflows and projects, the Automation feature may require significant setup time and effort to implement effectively.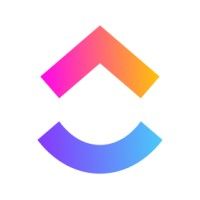 Product Description
Ship projects faster with ClickUp, the perfect solution for Agile teams. Collaborate with your team on product roadmaps, sprints, backlogs, and more—all in one place.
Pros and Cons
ClickUp -0 offers a wide range of features, including customized tasks, beautiful docs, measurable targets, visual collaboration, real-time reporting, and real-time chat.
ClickUp -0 also provides many solutions for various use cases, such as team software development, marketing, operations, engineering, design, and human resources.
ClickUp -0 has customizable templates, ClickApps, and integrations that save time on project prep and workflow.
ClickUp -0 may have a learning curve for users who are not familiar with its features and tools.
ClickUp -0 may offer more features than what some users need, making it overwhelming and unnecessary for their workflow.
ClickUp -0's pricing may be too expensive for individual users or small teams.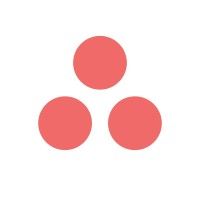 Product Description
Asana is a work and project management tool you can use to improve your agile workflow. Learn more about using Asana as your scrum or agile management tool.
Pros and Cons
Asana offers a range of templates for various workflows, making it easy for teams to get started quickly.
Asana has a flexible and collaborative interface, allowing teams to customize fields and dependencies to fit their specific needs.
Asana integrates with popular communication tools like Slack and Microsoft Teams, making it easy for teams to communicate and turn conversations into actionable tasks.
Asana's pricing can be high for larger teams and enterprises.
Asana's automation features may require some technical knowledge to set up and use effectively.
Asana's mobile app may not be as fully featured as its desktop counterpart, limiting the ability to manage tasks on the go.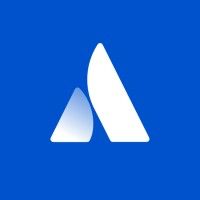 Product Description
Make the impossible, possible in Jira. Plan, track, and release world-class software with the number one project management tool for agile teams.
Pros and Cons
Jira Software is the #1 software development tool used by agile teams.
Jira Software provides complete visibility at every level, allowing teams to prioritize and discuss their work in context.
Jira Software adapts to the way you work, not the other way around, making it easy to customize and integrate with other tools.
Jira Software may have a steep learning curve for new users, requiring significant time and resources for training.
Jira Software may not be suitable for non-agile teams or those using a different project management methodology.
Jira Software's heavy reliance on customization may result in lost productivity if not managed properly. Product Description
Kanbanize is online Portfolio Kanban software for Agile Project Management. Kanban boards, flow analytics, and automation bring visibility and help you deliver on time.
Pros and Cons
The product offers a single platform to manage multiple projects and portfolios to connect strategy with execution and gain visibility across the organization.
Kanbanize supports automation of business rules, offering workflow analytics and the ability to create probabilistic plans for future project deliveries.
The platform offers integrations with external systems, customizable work items, and interlinked Kanban boards on team and management levels.
The product may not be suitable for small teams or organizations looking for a simple project management tool.
There may be a learning curve as the product offers a wide range of features and capabilities, which may take time to master.
Some users may find the pricing of the product to be relatively high compared to other project management tools available in the market.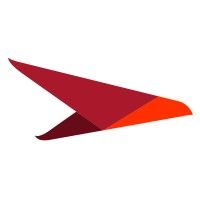 Product Description
Use enterprise Kanban board software to scale Agile and track and manage the flow of work from strategy to delivery.
Pros and Cons
AgilePlace enables organizations and teams to use enterprise Kanban boards to visually track and manage the flow of work from strategy to delivery.
Provides at-a-glance visibility for the entire organization.
Promotes continuous improvement and enhances productivity across teams.
Some features like dependency visualization and management require certain skills and experience to be used effectively.
Might not be suitable for small organizations or teams with simple workflows.
It is a paid product which might be expensive for some organizations.

Product Description
Axosoft is Scrum software for development teams. Get started doing Scrum, kanban or a hybrid with our agile project management software.
Pros and Cons
Axosoft provides a comprehensive set of tools for software developers.
It offers a visual card view feature that allows you to customize and edit item cards.
The custom dashboards provide a concise overview of velocity and projected ship date.
Axosoft may not be suitable for non-agile teams.
Some features of Axosoft may be too complex for smaller development teams.
The pricing plans may not be affordable for smaller businesses.

Product Description
Pivotal Tracker is the agile project management tool of choice for developers around the world for real-time collaboration around a shared, prioritized backlog.
Pros and Cons
Proven project management: The product has a proven track record of effective project management for successful teams.
Better organization: The shared backlog feature of Tracker helps to keep the team organized and focused on priorities.
Team transparency: The product provides a shared and clear view of the team's work, ensuring team transparency and accountability.
Limited information: The passage does not provide a detailed overview of the product's features and capabilities.
No information on pricing: Although the passage mentions pricing, there is no information provided on the cost and pricing plans for the product.
Limited integrations: There is also no information provided on the product's integrations with other tools and software programs that a team may be using.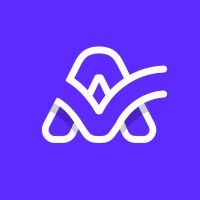 Product Description
ActiveCollab is the project management software that gives you complete control over your work - all tasks, communication, team members and files.
Pros and Cons
Automates work process and helps gain complete control over deadlines.
Facilitates team collaboration in real-time or asynchronously.
Balances workload and increases business profitability.
May take time to learn and familiarize with all the features and possibilities.
Pricing may not be affordable for small businesses with limited budgets.
Self-hosted version may require technical expertise and maintenance costs.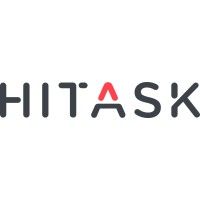 Product Description
Hitask is a unique project and task manager for teams. It helps to focus on team collaboration, getting tasks done and manage an entire project.
Pros and Cons
Hitask allows you to create projects, assign tasks, organize events, attach documents to tasks and projects and track time spent on tasks, all in one place.
The notification system of Hitask allows you to receive mobile push notifications and email notifications for your tasks.
Hitask offers multi-lingual support for Spanish, French, Portuguese, Russian, Chinese, and more.
Hitask provides an overwhelming number of features which can be difficult to understand at first.
Some users have reported the mobile app being slow and buggy.
The free version of Hitask has limited storage capacity for document uploads.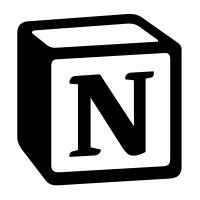 Product Description
A new tool that blends your everyday work apps into one. It's the all-in-one workspace for you and your team.
Pros and Cons
Consolidates knowledge, projects, and documentation in one place, making it easier to find information.
Integrated AI assistant helps to access limitless power of AI.
Customizable templates and building blocks allow users to make Notion as minimal or powerful as they need it to be.
It may require some time to understand all the features and functions, as Notion is a powerful tool.
It may cause confusion if used by users who have different preferences and customizations.
Cost may increase if teams add more features and tools.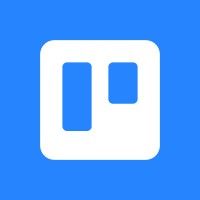 Product Description
Make the impossible, possible with Trello. The ultimate teamwork project management tool. Start up a board in seconds, automate tedious tasks, and collaborate anywhere, even on mobile.
Pros and Cons
Trello allows users to view team projects from every angle, which can help provide a comprehensive understanding of the work being done.
The platform offers a range of automation options, allowing for easier task and workflow management.
Trello's various Power-Ups and integrations with other tools can help teams link and streamline their processes.
The pricing for premium and enterprise plans may be too high for small teams or individuals.
While Trello provides templates for different industries, some users might find that they need more customized templates that are not available.
Trello's simplistic design may not provide sufficient functionality for teams with complex project management needs. Product Description
Project Management solution: manage projects using traditional or agile practices.
Pros and Cons
Kantree is a customizable tool that allows users to use any type of methodology they prefer.
The software includes a flexible, shared workspace that makes collaboration between team members easy.
The software includes different views, such as timeline and calendar views, to plan and schedule work more efficiently.
Kantree might not be suitable for larger organizations with complex workflows.
Because Kantree is a highly customizable tool, it may take some time for new users to figure out how it works.
It's unclear from the description if Kantree includes all the features typical of a project management tool, such as budget tracking and time management. Product Description
Taiga is an easy and intuitive yet powerful project management tool for multi-functional agile teams
Pros and Cons
Taiga allows for effective and easy agile project management with a multitude of features to support planning, team interaction, and insights.
The software is free to use for unlimited users, unlimited private and public projects, and includes an estimation tool and premium support available for a fee.
Taiga is open source, giving users access to its code and allowing for customization and contribution from the community.
The Cloud Basic version only includes up to 10GB of storage per private project, which may not be sufficient for some teams with large projects.
Self-hosting requires technical expertise and resources to set up and maintain a server, making it less user-friendly for non-technical users.
While Taiga offers an extensive list of features and customization options, some users may find the interface overwhelming or difficult to navigate.
Missing a tool?
List it here

->
Frequently asked
questions
The best agile project management tool software varies based on your specific needs and goals. Popular options include Trello, Asana, and, Jira. Evaluate features, pricing, scalability, and integration capabilities to find the software that aligns with your business requirements.
Agile project management tools software offers benefits such as collaboration, flexibility, transparency, faster delivery, continuous improvement, prioritization, and adaptability. It helps teams stay organized, meet project deadlines, manage resources effectively, and respond quickly to changes or challenges.
The common use of agile project management software is to plan, track, and manage projects using an iterative approach. It facilitates collaboration, enhances team productivity, ensures timely delivery of projects, and allows for flexibility to accommodate changing requirements. It also provides features for backlog management, sprint planning, task management, reporting, and analytics to improve project performance.
When choosing agile project management software, consider features like task management, team collaboration, sprint planning, backlog management, real-time reporting, time tracking, workflow customization, integration options, security, and customer support. These features will help you effectively manage and optimize your agile project management process.
Agile project management tools software is used across various industries, including software and IT, marketing, construction, healthcare, finance, education, and more. It helps teams to collaborate, prioritize tasks, and adapt to changes quickly and efficiently.
The cost of agile project management software varies based on features, provider, and team size. It can range from free plans with limited features to monthly subscriptions starting at $10 to $100 or more, depending on the scale and level of service required.
Yes, there are free agile project management tools available. Some popular options include Trello, Asana, and KanbanFlow. These tools often have limitations on features and team size. However, they can be a good starting point for small teams or those with basic project management needs.
Agile project management tools usually have user-friendly interfaces and pre-designed templates, making them easy to use for those with basic computer skills. However, more advanced features may require technical knowledge or assistance from support resources. Overall, a moderate level of technical expertise is needed to use these tools effectively.
How to use this page to find the right software
Identify your needs and requirements from the software. Consider factors like functionality, features, platform compatibility, budget, and any specific industry or personal preferences.
Based on your needs, prioritize the features or functionalities that are essential for your software.
Explore the website link of each software to gather more detailed information about it.
Revolutionize productivity and planning with interactivity
⚡ Involve customers in the planning process with interactive surveys
✉️ Improve productivity by inserting forms in emails
🤝 Allow your network to book a meeting with you inside the email
Early stage startup? These tools might help you
Better emails. less work.
super growth.