Best Collaborative Whiteboard Software in 2023
Are you looking for a Collaborative Whiteboard Software for your business? You have come to the right page. This guide will help you discover the best Collaborative Whiteboard Software of 2023 and along with a deep dive into their features, pricing, rating, etc.
What is Collaborative Whiteboard Software?
Collaborative whiteboard software allows teams to work together on a virtual whiteboard, facilitating brainstorming, planning, and idea-sharing from any location. With the ability to draw, write, and edit in real-time, this software makes remote collaboration more effective than ever. Users can contribute to the board simultaneously, adding images, text, and other media to visualize and organize ideas. All changes are instantly visible to team members, making collaboration more efficient and engaging. This software is an essential tool for remote teams looking to enhance their collaboration and productivity.
How Collaborative Whiteboard Software work or function?
Collaborative whiteboard software is a platform that enables real-time brainstorming, ideation, and development of ideas through a virtual whiteboard. This software allows multiple users to work on a single board remotely, giving everyone the chance to contribute and interact simultaneously. The software's interactive nature makes it useful for remote work collaboration, teaching, learning, and design work. The tools available on the software provide a range of features such as drawing, sticky notes, diagrams, and templates, making the ideation process more efficient and effective.
Benefits of Collaborative Whiteboard Software?
Collaborative whiteboard software allows teams to work together in real-time, improving collaboration and productivity.
It enables remote collaboration, making it easy for team members from different locations to work together seamlessly.
Users have access to a variety of tools to help them brainstorm, and visualise ideas, making it perfect for creative brainstorming sessions.
It's a great way to store and share project ideas, ensuring everyone on the team is up to date with project goals.
Collaborative whiteboard software fosters an environment of teamwork, creativity and innovation, and can lead to more effective problem solving and optimal project outcomes.
How we curated this list
We conducted extensive research to identify a wide range of software options within each category. This involved exploring online resources, industry publications, software directories, and user reviews. Please note that the pricing and features mentioned here are subject to change. We recommend you to visit the product website for the latest information before making a decision.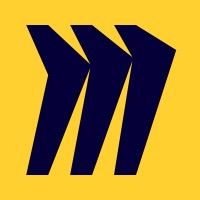 Product Description
Scalable, secure, cross-device and enterprise-ready team collaboration whiteboard for distributed teams. Join 50M+ users from around the world.
Pros and Cons
Miro offers collaboration and connectivity among team members irrespective of their location.
Miro's 100+ integrations with other tools make it easier to integrate data from various sources.
Miro's templates and frameworks save time and effort in designing projects and workflows.
Pricing for Miro's enterprise version is not mentioned, making it difficult for larger organizations to decide.
Some features, such as online sticky notes and mind maps, may not be unique to Miro and may be offered by other similar tools.
The learning curve for incorporating Miro into one's workflow may be steep for some users, especially those who are not tech-savvy.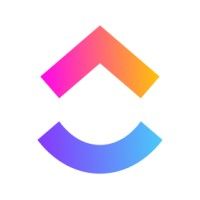 Product Description
Our mission is to make the world more productive. To do this, we built one app to replace them all - Tasks, Docs, Goals, and Chat.
Pros and Cons
ClickUp -0 offers a wide range of features that can cater to different team needs, such as tasks, docs, goals, whiteboards, dashboards, and chat.
It allows users to import work from other tools automatically with a custom import feature.
ClickUp -0 has a highly customizable project management view that makes project planning a breeze.
There is no mention of a mobile app, which could limit accessibility for users on the go.
The pricing plans are not clearly displayed on the website, which could make it difficult for potential customers to compare and make a purchasing decision.
ClickUp -0 may be overwhelming for users who do not need all of the available features and just want a simple task management tool.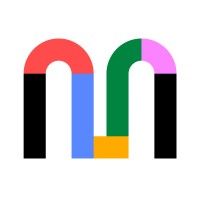 Product Description
Level up your teamwork with an intuitive digital whiteboard built for teams to do their best work together. Make it a mural, not a meeting.
Pros and Cons
MURAL offers hundreds of templates for common use cases that can save time and provide guidance for collaboration.
The platform provides rigorous security, reliability, compliance, and privacy measures, making it a suitable option for global enterprises.
MURAL integrates with other apps to improve workflow and productivity.
The platform may not be suitable for small businesses or teams with limited budgets as it is designed for enterprise-level collaboration.
Some users may find the vast number of features and templates overwhelming, especially if they are new to digital collaboration tools.
While MURAL offers training on the LUMA System™, there may be a learning curve for some teams to fully grasp and apply the practical collaboration techniques. Product Description
Visualize ideas and processes with Lucidspark – a virtual whiteboard to collaborate with anyone in real time. Brainstorm and roadmap in a visual workspace that's simple and intuitive for everyone.
Pros and Cons
Lucidspark is a powerful visual collaboration suite that supports teamwork and collaboration, making it easy for teams to share ideas and work together in real-time.
The digital canvas is flexible and allows users to brainstorm without limitations and make connections on an infinite canvas.
Lucidspark helps to cut through the clutter by offering smart features to chart a course of action and act on new insights with confidence.
While Lucidspark is great for remote teams, it may not be as effective for in-person meetings or brainstorming sessions since it's a virtual whiteboard.
It may take some time for teams to get used to the interface and learn how to use all the features effectively.
Some users may find the pricing to be on the higher side, especially if they only need basic features.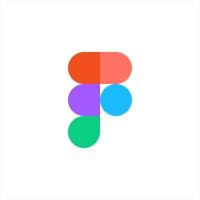 Product Description
Created with Figma
Pros and Cons
Figma is an all-in-one design platform that helps teams design, prototype and build products faster, making it a great tool for designers and developers.
The platform enables teams to work in lockstep and bring everyone into the process with FigJam, an online whiteboard where teams can source ideas, align plans and move work forward.
Figma has a diverse community of designers, plugin creators, researchers, illustrators, content writers, and many more from around the world, which is a great resource for learning, sharing work, and extending toolsets.
Figma may be a bit overwhelming for beginners or those who are used to more traditional design tools, which may take some time to get used to.
Some features and plugins may have a steep learning curve, which may make it difficult for users to fully utilize them.
Figma may not provide enough customization options for users who prefer to have more control over their designs.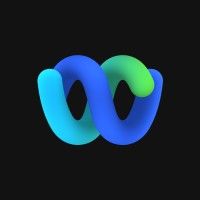 Product Description
Webex by Cisco is the leading enterprise solution for video conferencing, online meetings, screen share, and webinars. Web conferencing, cloud calling, and equipment.
Pros and Cons
Offers a complete suite of collaboration tools, including meetings, webinars, messaging, events, and more.
Provides devices for all workspaces, including personal devices for home offices, intelligent devices for hybrid workplaces, and portable devices for on-the-go collaboration.
Trusted by 95% of Fortune 500 companies and influential brands of all sizes.
No mention of the pricing for the additional features, storage, and support.
It may require some time to learn how to use all the collaboration tools efficiently.
Without proper management, it may result in communication overload, leading to decreased productivity.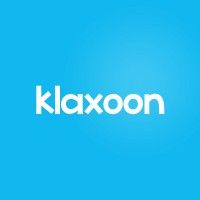 Product Description
Klaxoon technologies provides visual tools for modern teamwork to collaborate effectively and revolutionize your training sessions in a simple clic.
Pros and Cons
Klaxoon offers a variety of visual tools to improve communication and collaboration within a team.
Klaxoon Board allows you to centralize all documents and information in a single place, making it easy to structure thoughts and collaborate.
Klaxoon provides a library of hundreds of ready-to-use templates that make it easy to get started and save time.
Klaxoon Training Suite may not be suitable for all types of training sessions, and may not be effective for all learners.
Some users may find the interface of Klaxoon tools to be overwhelming or confusing at first.
The cost of Klaxoon may be prohibitive for some teams or small businesses.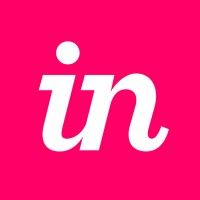 Product Description
InVision is the online whiteboard and productivity platform powering the future of work. See how InVision Freehand is purpose-built for team collaboration.
Pros and Cons
Cost-effective compared to other similar products in the market.
Offers bidirectional integrations with the tools teams use every day, saving time and effort.
Provides pre-built templates for over 200 business processes, making it easy to get started and organize workflows.
The product may not have all the advanced features of its expensive competitors.
The onboarding process may be time-consuming for teams less familiar with collaborative software.
The platform's compatibility with certain tools and devices may be limited, making it less accessible for some teams.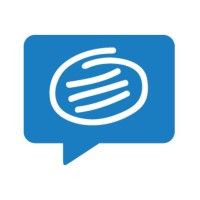 Product Description
Secure online collaboration tool and GDPR compliant online whiteboard with over 14M+ users around the world. Experience the power of visual collaboration!
Pros and Cons
Provides a collaborative digital workspace for remote teams and departments to work seamlessly.
Offers various hosting options, including a self-hosted data center edition for maximum security.
Includes features like an infinite canvas, role management, and a template library to streamline collaboration workflows.
No information provided on the pricing models for different hosting options.
No mention of customer support availability or response time.
Limited details on the integrations available with other tools and software.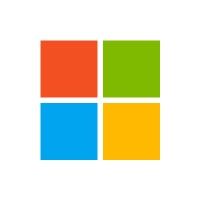 Product Description
The intelligent whiteboard and infinite canvas for creative collaboration that's included with Microsoft 365.
Pros and Cons
Microsoft 365 offers a range of apps that can help users turn their ideas into reality, stay safe online and offline, and focus on what matters most.
Surface Pro 9 is a tablet that offers flexibility and laptop performance, making it a good option for people who need an ultra-portable device.
Xbox Series X is the fastest and most powerful Xbox ever created, making it a great choice for gamers who want to enjoy the latest games.
The prices of Microsoft products can be quite expensive, especially if you are buying them for personal use.
Some users may not find the Surface Pro 9 to be as powerful as other laptops in the market.
Xbox consoles can be quite noisy, which can be a problem if you are looking for a quiet gaming experience.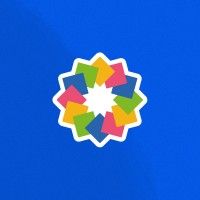 Product Description
iObeya digitizes the obeya experience, providing an easy, powerful and secure way to connect Lean & Agile teams-of-teams in the new work environment.
Pros and Cons
The iObeya tool is an effective way to connect lean and agile teams of teams in a virtual environment.
The tool provides an easy-to-use visual management system that can be customized to fit different methodologies, including SQCDP and SAFe®.
It has deep and native integrations with popular platforms like Microsoft 365, Jira, and Azure DevOps.
The pricing for the product is not mentioned, which could be a concern for businesses on tight budgets or looking for a cost-effective option.
While the tool may integrate with popular platforms, businesses using other platforms may face challenges in customizing integrations.
The focus on virtual collaboration may not be suitable for businesses that have teams that need to work together in the same physical location. Product Description
An all-in-one online platform helps businesses send and receive SMS messages, make calls, and send and receive faxes globally.
Pros and Cons
All-in-one platform that enables businesses to engage with customers via various methods, such as two-way chat, bulk SMS messages, and fax.
Pay-as-you-go pricing model without subscription costs enables users to have control over their spending.
Get free credits and toll-free phone numbers to trial the service.
There is no mention of video conferencing capability on the platform.
There is limited information regarding the Trust center, which raises concerns about the company's transparency.
The user experience is not detailed, which makes it difficult to determine if the interface is user-friendly and intuitive. Product Description
Stormboard is the data-first collaborative workflow platform that turns unstructured interactions into data-rich collaborative workspaces, creating new structured and actionable data from normal human collaboration, whether in-person or across distance.
Pros and Cons
Offers a data-first approach to collaborative workflow, leading to structured and actionable data.
Integrates with dozens of platforms, making it a central hub for every project.
Provides industry-leading reporting and export options, making the process of sharing and processing information more streamlined.
The pricing for the enterprise solution is not listed on the website, which could make it hard for potential customers to determine if it's within their budget.
The focus on visual collaboration might not be suitable for companies that prioritize textual or verbal communication.
The "Meet the world's first Augmented Intelligence co-collaborator" feature might seem a bit gimmicky to some. Product Description
A collaborative, digital whiteboard makes it easy to create without boundaries and share ideas in real time. Jamboard moves the whiteboard to the cloud.
Pros and Cons
The Jamboard app allows for innovative collaboration among students using rich editing tools.
Jamboard allows for easy sharing and real-time presenting through Meet, promoting accessibility for all.
Jamboard provides a portable, purpose-built stand and single-cable setup, making it easy to move around and set up in different classroom settings.
Jamboard is quite expensive, starting at $4,999, which may not be feasible for all educational institutions.
While it supports up to 16 touchpoints at once on a single device, this may not be enough for larger classes or group settings.
The need for styluses in addition to the cost of the actual display may make it cost-prohibitive for some schools or educators.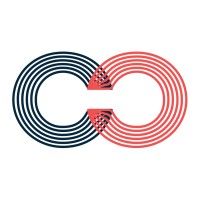 Product Description
A Visual collaboration and diagramming platform trusted by 10M+ users and 1000s of teams. Infinite whiteboards, powerful diagramming, data connectivity and integrates with your favorite tools.
Pros and Cons
Special offer on all Annual Plans - 40% off
Offers visual tools and templates for brainstorming, planning, and executing projects.
Integrates with other apps, including Confluence, JIRA, Google Workspace, Microsoft Teams, and Slack.
It may not be suitable for individuals who do not require collaboration or work management tools.
Some users may find the interface overwhelming or difficult to navigate when first starting.
The pricing may be too expensive for small or single-person businesses.
Missing a tool?
List it here

->
Frequently asked
questions
The best collaborative whiteboard software depends on your specific needs and goals. Popular options include Miro, Google Jamboard, and Microsoft Whiteboard. Evaluate features such as real-time collaboration, integrations, and pricing to find the software that aligns with your business requirements.
Collaborative whiteboard software offers benefits such as real-time collaboration, remote team communication, brainstorming, sharing ideas, visual representation of information, task management, and increased productivity. It helps teams work efficiently, improve communication, enhance creativity, and achieve their objectives.
The common use of collaborative whiteboard software is to enable teams to work together in real-time to visualize ideas, brainstorm, and plan projects. It provides features for digital whiteboards, sticky notes, drawing tools, templates, and video conferencing to facilitate remote collaboration. It also allows for easy sharing, commenting, and saving of work to streamline the creative process.
When choosing collaborative whiteboard software, consider features like real-time collaboration, remote accessibility, drawing tools, text and shape recognition, integration options, syncing capabilities, project management tools, and customer support. These features will ensure effective collaboration between team members.
Collaborative whiteboard software is used across various industries including education, design, engineering, project management, and remote work. It is a versatile tool that allows remote teams to collaborate on projects and share ideas visually.
The cost of collaborative whiteboard software depends on various factors like features, provider, and user capacity. It can range from free plans with limited features to monthly subscriptions starting at $10 to $50 or more, depending on the scale and required level of service.
Yes, there are free collaborative whiteboard software tools available such as Miro, Conceptboard, and AWW. While these free plans come with certain limitations, they can facilitate effective visual collaboration and ideation for small teams or those with basic whiteboarding needs.
Collaborative whiteboard software usually requires basic computer skills and understanding of the software's interface. However, some advanced features or integrations may require technical expertise. Assistance from support resources may be required for troubleshooting, but the software is generally user-friendly.
How to use this page to find the right software
Identify your needs and requirements from the software. Consider factors like functionality, features, platform compatibility, budget, and any specific industry or personal preferences.
Based on your needs, prioritize the features or functionalities that are essential for your software.
Explore the website link of each software to gather more detailed information about it.
Revolutionize productivity and planning with interactivity
⚡ Involve customers in the planning process with interactive surveys
✉️ Improve productivity by inserting forms in emails
🤝 Allow your network to book a meeting with you inside the email
Early stage startup? These tools might help you
Better emails. less work.
super growth.