Best Proposal Software in 2023
Are you looking for a Proposal Software for your business? You have come to the right page. This guide will help you discover the best Proposal Software of 2023 and along with a deep dive into their features, pricing, rating, etc.
What is Proposal Software?
Proposal software is a tool that simplifies the process of creating, editing and tracking proposals. It helps businesses streamline and automate their proposal process and increase efficiency. This software allows users to create proposals from pre-designed templates, add the necessary content and customize for specific clients, and track the proposal status. Proposal software also enables easier collaboration among team members and provides analytics that help to optimize and improve the proposal process.
How Proposal Software work or function?
Proposal software is designed to streamline and simplify the process of creating and sending proposals to clients and potential customers. With features like customizable templates, automated workflows, and e-signature capabilities, proposal software helps businesses save time and improve efficiency. It also enables collaboration between team members, giving them the ability to work together on proposals and share feedback. By using proposal software, businesses can increase their chances of winning new business and growing their revenue.
Benefits of Proposal Software?
Proposal software can streamline the proposal creation process, saving time and increasing efficiency.
It can help in creating professional-looking proposals that are tailored to the specific needs of the client or project.
Moreover, it can be used for organizing and tracking proposal progress, simplifying collaboration with team members, and improving the overall quality of proposals. Using proposal software can result in higher win rates, improved client satisfaction, and increased revenue for businesses.
How we curated this list
We conducted extensive research to identify a wide range of software options within each category. This involved exploring online resources, industry publications, software directories, and user reviews. Please note that the pricing and features mentioned here are subject to change. We recommend you to visit the product website for the latest information before making a decision.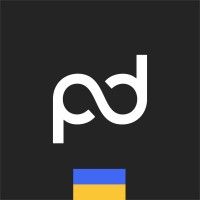 Product Description
Trusted by 50K+ Customers • Rated 4.7/5 on G2 • Increase ROI by 20% and Close Deals 3x Faster • SOC 2, HIPAA & GDPR Compliant • Request a demo!
Pros and Cons
PandaDoc offers a comprehensive range of document management solutions such as proposals, payments, quotes, contracts, eSignatures, forms, notary and API, catering to various use cases.
It provides over 750 ready-to-use templates that can be customized to suit users' needs, saving time in document creation.
Its smart features such as variables and conditional logic help users eliminate document errors and ensure real-time access to approvals and version tracking.
PandaDoc's pricing plans could be expensive for some small businesses or startups.
While it offers multiple integrations with other software like Salesforce and HubSpot, some integrations may require additional fees or custom development.
Although PandaDoc offers an extensive resource library, users may not find adequate customer support or training resources.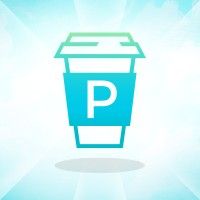 Product Description
Proposal software that gives sales leaders control and visibility into the most important stage of their sales process. Try Proposify free for 14 days.
Pros and Cons
Easy to use interface for creating professional proposals.
Customizable templates and branding options.
Collaboration and tracking features to streamline the proposal process.
Limited customization options beyond templates.
Pricing is relatively higher compared to some other proposal software.
Some users have reported occasional glitches and technical issues.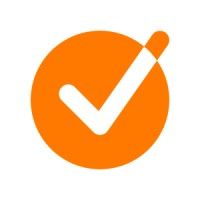 Product Description
Get your digital sales needs covered with ease in our all-in-one software! Sign up for your free account today and close deals faster.
Pros and Cons
Multiple features such as electronic signatures, proposals & contracts, and tracking & analytics make it a comprehensive digital sales room platform.
Supports integration with multiple CRM tools, such as Salesforce, HubSpot, and Microsoft Dynamics, allowing for seamless collaboration between sales teams.
Provides personalized microsites for each buyer and helps understand their true intent, which can improve sales outcomes and increase win rates.
The pricing for the product is not mentioned in the passage, which may make it difficult for potential buyers to evaluate if it fits their budget.
It is not clear if the product supports any languages apart from English, which may limit its adoption by non-English speaking sales teams.
While the product seems to have a focus on B2B sales, there is no specific mention of any features that cater to the unique needs of B2B sales.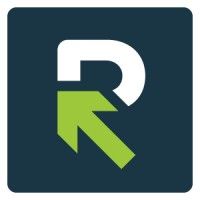 Product Description
Automate your proposal response process with the world's leading RFP response software. Easily respond to security questionnaires, RFPs, DDQs.
Pros and Cons
Offers a response management platform for different types of RFX.
Has an AI-enabled Content Library that gets better the more you use it.
Provides integrations with popular solutions including Salesforce and Microsoft Teams.
The website does not provide pricing information.
It is unclear if customer support is available 24/7.
Specific features and tools are not highlighted in detail on the website.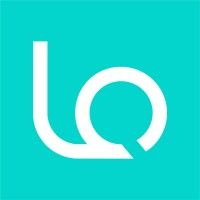 Product Description
See why 1300+ companies use our cloud-based RFP software to grow their business. Streamline RFPs, DDQs, & Security Questionnaires.
Pros and Cons
Loopio RFP software can streamline the RFP process, helping teams get their proposals to clients faster and increasing win rates.
The software has a smart Library that can help retrieve accurate answers to respond to RFP's from the existing documents.
The software offers intelligent automation tools to fill in the answers for past RFP projects, which saves time and impresses clients with speedy response times.
The software may require a significant investment, which might be challenging for small businesses.
The software might need some time to get used to since it has advanced functionality.
The software's success relies heavily on the quality of content in the Library, which requires an initial investment of time and effort.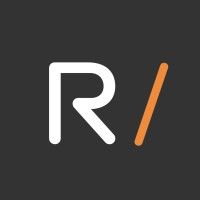 Product Description
RELAYTO converts your PDFs, presentations, videos & other content into interactive web experiences with instant branding, analytics & more
Pros and Cons
PlatformStudioAugment can convert PDFs into interactive and engaging digital content, which can improve customer experience and may increase sales.
The software can allow businesses to run marketing sites without needing the help of developers.
With deep analytics, the software allows businesses to track and measure the efficiency of their digital content in real-time, helping businesses to make data-driven decisions.
The pricing for PlatformStudioAugment is not mentioned on the website, so businesses will have to inquire and potentially pay high fees for the service.
While the software is aimed to make creating digital content easier, some businesses may find it difficult to navigate the software at first and may need proper guidance.
Businesses may need to dedicate time and resources to create interactive PDFs and presentations in order to use PlatformStudioAugment.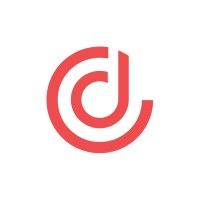 Product Description
Accelerate your sales process with a unified revenue platform: CPQ, Contract Management, Subscription Management, Proposals and e-Signature.
Pros and Cons
Comprehensive platform for quote-to-revenue automation that includes CPQ, CLM, billing, and deal management.
Integration with major CRM platforms like Salesforce, Microsoft Dynamics, and HubSpot, among others.
Provides a guided selling playbook that enables sales reps to focus on selling rather than administration work.
No information is provided regarding the pricing of the platform, which may deter potential customers.
The platform offers a multitude of features, which may be overwhelming for smaller organizations that do not require all of them.
Although the platform integrates with several CRM platforms, some popular ones like Zoho CRM are not included. Product Description
Zomentum brings together partner management teams and partners, making it simple to share & register deals and work together in a standardized way. See how Zomentum enables everyone in the partner ecosystem to grow.
Pros and Cons
Zomentum offers AI-powered writing that can help users create documents quickly and efficiently.
The platform offers a comprehensive approach to partner ecosystem management, which can help businesses streamline their workflow.
Zomentum's integrations with over 50 different tools can provide a centralized source of truth, reducing errors and conflicts.
The pricing for Zomentum's different solutions is not clearly outlined on their website, making it difficult to evaluate the cost-benefit of using them.
While the platform offers a number of different features, it may be overwhelming for smaller businesses or those with limited resources.
Zomentum's success stories and testimonials are limited, making it difficult to assess the efficacy of the platform for different types of businesses.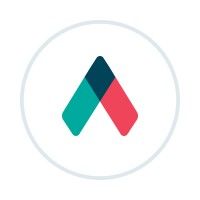 Product Description
Increase deal velocity with web-based proposal software. Get real-time buyer analytics. Start your free 14-day trial with Qwilr.
Pros and Cons
Qwilr provides valuable insights into buyers' engagement that can help sales teams improve their win rates.
With Qwilr, sales material can be customized and personalized, allowing sales reps to create interactive sales proposals that impress buyers.
Qwilr integrates with all leading CRM, sales, and accounting software, making it easy to integrate with existing workflow processes.
While Qwilr claims to provide a reduction in time spent creating sales materials, there is no specificity given regarding the amount of time saved for different organization sizes and types.
Although Qwilr provides real-time insights into buyers' engagement, it might not be the most accurate reflection of buyer interests and behavior.
Qwilr is primarily focused on sales and may lack certain features that are crucial for customer success, marketing, and other departments.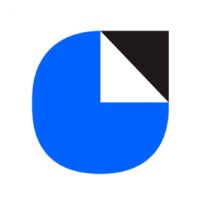 Product Description
Try our secure document sharing platform for free. Instantly know when documents are opened & what pages are read. Easy-to-use eSignatures.
Pros and Cons
The platform allows for secure sharing of documents with real-time control and insights.
Users can get instant feedback on their documents with real-time intelligence.
The platform keeps everyone updated with the latest version of the shared documents.
It is not clear whether the platform is free or paid.
There is limited information on the integrations offered by the platform.
The reviews and user experiences given are limited to specific industries and user types and do not provide a complete picture of the platform's capabilities.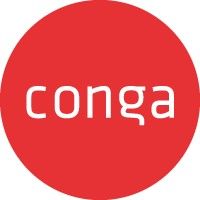 Product Description
Conga delivers the world's most scalable revenue lifecycle management solution. Crush complexity. Deliver Certainty.
Pros and Cons
Conga offers a variety of products to streamline document generation, contract management and optimization, quoting, and e-signatures.
These products are designed to be integrated with Salesforce, delivering efficiency and automation within the platform.
Conga offers resources such as blogs, customer stories, and training programs to help users make the most of their products.
There is no clear pricing information provided on the website, making it difficult to determine cost effectiveness.
The product offerings may be overwhelming or unnecessary for smaller businesses with simpler needs.
Some users may prefer more customizable or flexible options beyond the integration with Salesforce.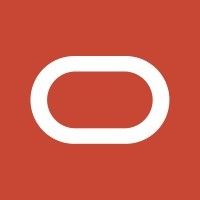 Product Description
Oracle offers a comprehensive and fully integrated stack of cloud applications and cloud platform services.
Pros and Cons
Oracle CPQ is a cloud-based application that simplifies the configuration of products and services and generates accurate, professional quotes to assist customers quickly.
It is equipped with various features such as Guided selling, Intelligent deal management, and Document designer that help sales teams build stronger relationships and interactions with customers.
Oracle CPQ offers end-to-end integration and flexible pricing support while integrating with more than 20 ERP systems, enabling sellers to offer the right product accurately and with confidence.
No pricing information is available on the website, so customers need to contact their resources to get the pricing details.
Customers may need to take some time and effort to learn and manage the features and functionalities of Oracle CPQ, especially if they are not familiar with the software.
Although Oracle CPQ has an integration with leading SFAs, it may not be compatible with all CRM solutions, which can be a disadvantage for some businesses. Product Description
QorusDocs proposal management software empowers your team to create beautiful, accurate responses to RFPs and questionnaires 5x faster.
Pros and Cons
QorusDocs offers seamless integration with everyday software and apps, making it easy to use for teams already using multiple programs.
The software includes an automated SOW creation tool, allowing businesses to close deals 5X faster.
Users report a positive increase in their RFP win rate and a positive impact on deal velocity, making it a useful tool for increasing success rates.
The software is specifically designed for proposals, RFPs, and Statements of Work, so it may not be as useful for companies not generating those types of documents.
The pricing for QorusDocs is not openly advertised, so potential users may have a difficult time knowing if it is within their budget.
While QorusDocs offers pre-designed templates, it may not be as customizable as some users require for their specific brand image. Product Description
Ignition is an all-in-one platform for professional services that helps businesses struggling with late payments, unbilled work and repetitive admin.
Pros and Cons
Ignition offers an all-in-one platform for accounting and professional services businesses to improve efficiency, optimize revenue and deliver seamless client experiences.
The platform provides automated billing and payment collection through digital proposals, making it simple to engage clients, bill, and get paid for all your work.
Ignition offers business dashboards with clear visibility into your sales pipeline, upcoming client renewals, and forecast revenue in one place, helping you make faster, more confident decisions.
The pricing for Ignition is not mentioned in the passage.
While Ignition provides templates for proposals and engagement letters, it is unclear whether businesses can customize these templates to fit their specific needs.
Some businesses may prefer to use their own payment processing service instead of relying on Ignition's automatic payment collection feature.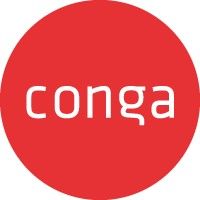 Product Description
Control how contracts are created, shared, and stored with Conga Contracts. Make it easier for legal teams by automating standard contracting tasks
Pros and Cons
Conga Contracts offers a smart central repository that enables you to store, locate, and search all contracts, including third-party ones, making it easy to access and extract data.
The Contract Intelligence feature can help you to manage risk and optimize revenue by providing accurate insights into the contract data.
Conga Contracts features a Negotiation Portal that allows buyers and sellers to collaborate in a secure workspace and invite negotiation participants to share information and documents.
Conga Contracts may not be suitable for small businesses or startups that do not have complex contract management needs as it may be expensive and unnecessary for them.
Users may need to invest some time in learning how to use the software and its features, which may be challenging for some.
The software may not be suitable for businesses in industries that do not have strict compliance or regulatory requirements, as some of its features may not be necessary for them.
Missing a tool?
List it here

->
Frequently asked
questions
The best proposal software varies based on your specific needs and goals. Popular options include Proposify, Bidsketch, and PandaDoc. Evaluate features, pricing, scalability, and integration capabilities to find the software that aligns with your business requirements.
Proposal software enables businesses to streamline their proposal creation process, collaborate with teams, track progress, and customize templates for clients. It helps in saving time, increasing efficiency, enhancing accuracy, improving quality, boosting productivity, and closing more deals.
The common use of proposal software is to create and manage business proposals. It enables businesses to easily create professional-looking proposals, manage them efficiently, and track them for follow-ups. It also provides features for customization, collaboration, tracking, and analytics to optimize the proposal process and win more deals.
When choosing proposal software, consider features like customizable templates, document collaboration, e-signature capabilities, automated workflows, analytics, integration options, security measures, and customer support. These features will help you create and manage proposals efficiently and effectively.
Proposal software is used across various industries, including IT services, consulting, legal, architecture and construction, healthcare, education, and more. It's a versatile tool that streamlines the proposal creation process and helps businesses win more contracts.
The cost of proposal software varies depending on features, provider, and level of service. It can range from free plans with limited features to monthly subscriptions starting at $10 to $200 or more. The price may increase depending on additional features like team collaboration, customization, and advanced analytics.
Yes, there are free proposal software tools available. Some popular options include Proposify, Bidsketch, and Qwilr. These free plans often have limitations on features, the number of proposals that can be created, and the number of users. However, they can be a good starting point for small businesses or those with basic proposal needs.
Proposal software is designed to be user-friendly and intuitive, so basic computer skills and understanding of proposal concepts are generally enough to get started. However, advanced features or integrations may require some technical knowledge or assistance from support resources.
How to use this page to find the right software
Identify your needs and requirements from the software. Consider factors like functionality, features, platform compatibility, budget, and any specific industry or personal preferences.
Based on your needs, prioritize the features or functionalities that are essential for your software.
Explore the website link of each software to gather more detailed information about it.
Boost sales performance with interactivity
🤝 Book demos and meetings inside emails
📈 Get user level analytics and events for better targeting
⚡ Collect feedback and no-show reasons with interactive forms
Early stage startup? These tools might help you
Better emails. less work.
super growth.