Best Customer Service Software in 2023
Are you looking for a Customer Service Software for your business? You have come to the right page. This guide will help you discover the best Customer Service Software of 2023 and along with a deep dive into their features, pricing, rating, etc.
What is Customer Service Software?
Customer service software provides a platform for companies to manage customer interactions and inquiries via various channels such as email, chat, social media, and phone. This software stores customer data and gives customer service agents the ability to manage, track, and respond to customer requests promptly and efficiently. Customer service software also provides metrics and reports to help companies analyze customer satisfaction levels and identify areas for improvement. Overall, customer service software streamlines the customer support process, leading to enhanced customer engagement and loyalty.
How Customer Service Software work or function?
Customer service involves providing assistance and support to customers before, during, and after a purchase. It functions as a bridge between the customer and the company, ensuring that questions are answered, issues are resolved, and customer satisfaction is maintained. Customer service can be provided through various channels such as phone, email, chat, and social media, and requires trained professionals who have extensive product knowledge and communication skills. The goal of customer service is to build customer loyalty and prevent churn, thereby increasing the company's revenue and brand reputation.
Benefits of Customer Service Software?
Customer service software can help streamline communication and improve response times, leading to higher customer satisfaction rates.
Automated workflows and AI-powered chatbots can reduce manual workload and ensure round-the-clock support.
In-depth analytics can provide valuable insights into customer behavior, enabling organizations to tailor their services to meet specific needs.
With customer service software, organizations can maintain their reputation and build strong relationships with their clients.
How we curated this list
We conducted extensive research to identify a wide range of software options within each category. This involved exploring online resources, industry publications, software directories, and user reviews. Please note that the pricing and features mentioned here are subject to change. We recommend you to visit the product website for the latest information before making a decision.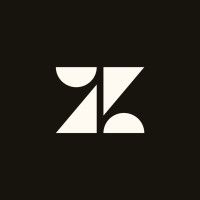 Product Description
Zendesk is award-winning customer service software trusted by 200K+ customers. Make customers happy via text, mobile, phone, email, live chat, social media.
Pros and Cons
Zendesk offers a complete service solution for businesses looking to enhance their customer service.
They offer a variety of solutions for businesses of all sizes, from small startups to larger enterprises.
Zendesk's marketplace provides many apps, integrations, and partners, making it a flexible and open platform.
No pricing information is provided on the page, making it unclear how affordable or costly Zendesk's services may be.
There is a lack of detail about the specific features offered by Zendesk's service and sales solutions.
The page has a lot of dense text and may not be the most user-friendly or visually appealing.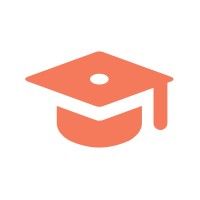 Product Description
Service Hub streamlines customer service by consolidating data and channels in one place, automating processes, and enabling self-service. This frees up time for proactive, exceptional service. Integrated with HubSpot CRM, support teams can track impact on the bottom line. HubSpot simplifies scaling for better growth.
Pros and Cons
The HubSpot CRM platform offers a wide range of software, including marketing automation, sales CRM, customer service, content management, and operations, all on one platform.
There are free and premium plans available for all their software products, making it accessible to businesses with different budgets.
The App Marketplace enables users to connect their favorite apps to HubSpot, allowing for more efficient workflows and productivity.
The website seems to have a broken link or missing page, causing confusion and frustration for potential customers.
No pricing information is readily available on the website, which can deter some users from exploring further.
There may be a learning curve for some users to navigate such a comprehensive platform, particularly those who are not tech-savvy.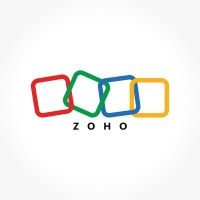 Product Description
Zoho Desk is an online customer service help desk software for happier customers, empowered agents, and healthier businesses. Get a 15-day free trial.
Pros and Cons
Zoho Desk provides superior customer service with tools like omnichannel support, sentiment analysis, and service level agreements, making it easier for businesses to keep their customers happy.
Zoho Desk is highly rated and recognized by G2, Gartner, and Crozdesk, giving businesses confidence in their choice of customer service software.
Zoho Desk is versatile and customizable, making it suitable for organizations of all sizes and industries, with dedicated training programs and easy migration assistance.
Although Zoho Desk is highly rated, it may not be the most affordable option for businesses with limited budgets, depending on their pricing plans and available features.
While Zoho Desk integrates with many third-party apps, it may not be compatible with every tool or software a business uses, potentially leading to extra expenses or limitations in functionality.
Although Zoho Desk offers mobile apps, businesses may still prefer desktop access for certain features or functions, leading to potential inconveniences or limitations on mobile devices.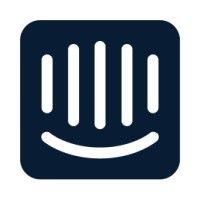 Product Description
Faster resolutions, higher CSAT, and lighter support volumes with the only platform to combine the power of automation and human customer support.
Pros and Cons
The AI-powered bot, Fin, can resolve 50% of support questions instantly without any training required.
Intercom offers a range of customer service solutions, including automation tools, AI-powered Inbox, and proactive support, helping businesses to reduce their support workload and costs.
The platform integrates with over 300 apps and tools, allowing businesses to centralize their support channels and customer data, and gain actionable insights to improve their service.
Some customers may prefer speaking to a human agent rather than an AI-powered bot.
Not all businesses may require or benefit from all the customer service solutions offered by Intercom.
The platform's pricing may be too expensive for small businesses with limited resources.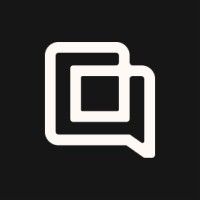 Product Description
Helpdesk designed for e-commerce stores. Provide multichannel customer service from a single app. Gain productivity with automated responses to common requests.
Pros and Cons
Centralization: Gorgias helps to centralize all customer queries from different channels, making it easier for businesses to handle them in one place.
Automation: The platform provides automation tools, including rules and macros, which can help to automate repetitive tasks and ensure faster response times.
Performance insights: Gorgias provides performance insights through analytics, enabling businesses to evaluate how their advisors are performing.
Limited social media options: While Gorgias offers social media as one of the channels to handle customer queries, it only supports a few platforms like Instagram and Facebook, limiting businesses that rely on other social media platforms.
No option to add new channels: Gorgias doesn't offer the option to add new channels, which could be a drawback for businesses that may need to handle customer queries from other channels that are not available in Gorgias.
Expensive pricing structure: Gorgias's pricing structure could be considered expensive for small businesses since they have to pay per user, and the cost increases as the number of users increases.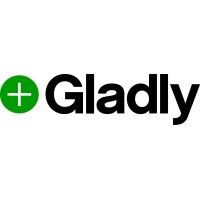 Product Description
Customer service platform for B2C companies to maximize the lifetime value of their customers. Gladly empowers agents without tickets.
Pros and Cons
The all-in-one customer service platform offers various channels and capabilities, allowing customers to connect with brands easily and receive personalized service.
The platform boosts productivity across all channels, which can help increase revenue from contact centers while decreasing costs by consolidating technology stacks.
Gladly Community provides a space for customers to connect and share insights, making it easier for CX leaders and practitioners to grow and learn.
There may be a learning curve for agents who are not familiar with the platform, which could impact their productivity.
The pricing for Gladly Connect Live and other features may be a concern for small businesses or those on a tight budget.
The platform's emphasis on personalized service may not be suitable for companies that prioritize speed and transactional interactions with customers. Product Description
social media into tickets, and helps businesses track, prioritize, and resolve them efficiently. It also allows for collaboration among team members and provides detailed reports and analytics to measure customer service performance.
Pros and Cons
Freshdesk offers an all-in-one platform to streamline customer support ticket management, making it easy to handle customer inquiries and issues.
Freshchat allows companies to service customers on modern messaging channels like WhatsApp, SMS, social media, and easily deploy AI-driven bots across those same channels for effortless self-service.
The Freshdesk platform scales well to meet a company's growth, allowing for customization and automation of the support process, which can help reduce response times.
Some customers might prefer phone support as an option, but this product may not offer that as an option.
Companies may take time to learn the platform and streamline their processes to make the most out of the software.
Freshdesk may not be the most affordable option for small businesses with limited budgets.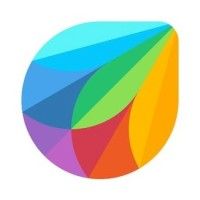 Product Description
Freshworks makes easy-to-use business software. We are a leading provider of modern SaaS solutions that solve multiple, complex business problems.
Pros and Cons
The products offered by Freshworks are modern and intuitive, making them user-friendly and easy to understand.
Freshservice is an IT service management tool that is integrated and scalable, which makes it an ideal choice for large organizations.
Freshchat provides AI-powered bots and live chat capabilities across multiple messaging channels, allowing businesses to engage with customers more effectively.
There is a lack of information about the pricing of Freshworks products. Potential customers may need to request a quote or consultation before deciding to invest.
Some users have reported issues with the Freshdesk customer support platform not integrating well with their existing systems.
While Freshworks boasts about its AI capabilities, it is unclear how much control and customization users have over these features.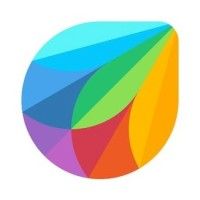 Product Description
Create a Status Page in minutes. Manage your Incidents, post updates & automatically notify your subscribers on multiple channels.
Pros and Cons
Offers a range of software products for customer service, IT service management, conversational engagement, marketing automation, and sales automation.
Provides AI-powered solutions to enhance the performance of their products and improve customer experience.
Trusted by over 60,000 businesses of all sizes, indicating their reliability and quality of service.
No information is given about pricing, which may be a barrier for some businesses.
The website contains a lot of technical jargon, which may be overwhelming for those unfamiliar with the software industry.
It is not clear if there is a free version available for any of their products, which may deter potential customers from trying them out.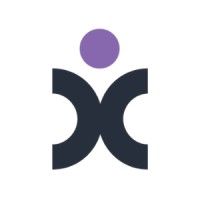 Product Description
Deliver a consistent customer experience across all channels with seamless synergy between humans and AI that drives business growth.
Pros and Cons
Connect with customers through multiple service channels using one smart inbox, providing a unified customer experience.
Advanced automation features allow organizations to save time and improve efficiency.
AI-powered chatbots and self-service tools enable customers to solve their issues without human intervention.
The platform may require integration with other systems to provide a complete customer communication solution.
The advanced features may be too complex for small businesses or organizations with limited resources.
The pricing for the platform may be expensive for some organizations.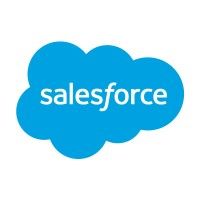 #11
Salesforce Service Cloud Suite
Product Description
Empower your team with Service Cloud's customer service management software to create connected, efficient, and scalable service that customers love.
Pros and Cons
The product has built-in AI to automate customer service and speed up problem resolution.
The product has a real-time data integration feature, which helps to personalize interactions with customers across multiple channels.
The product has a field service management solution that assists in efficient service operations by providing mobile apps and scheduling tools.
The pricing of the product is quite high, which may not be suitable for small businesses.
The product may have a steep learning curve for users who are not tech-savvy.
The product may not be customizable enough to suit the unique needs of some businesses.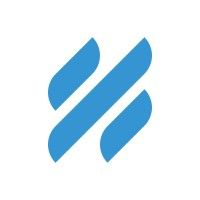 Product Description
Help Scout's shared inbox, help center, and live chat software gives your team the tools you need to easily manage customer communications.
Pros and Cons
Help Scout offers multiple channels for customer support like email, live chat, and more, making it easier for customers to reach out and get help.
The platform provides an all-in-one solution with shared inbox, knowledge base, reporting, live chat, and customer management, simplifying customer support for businesses.
Help Scout claims to have a fast setup and easy-to-use interface, allowing teams to be more productive and respond to more customers, increasing customer satisfaction.
Help Scout may not be suitable for large enterprises since it caters more towards small to mid-sized businesses.
Although Help Scout offers more affordable pricing compared to other platforms, some businesses may find it expensive compared to their budget.
While Help Scout provides various integrations, it may not have all the integrations that a business needs, reducing its adaptability to certain workflows. Product Description
Re:amaze is Simple, Intuitive Customer Support Software. Support, Engage, and Convert Customers with Chat, Social, SMS, FAQ, and Email on a Single Platform. Everything you need to impress your customers.
Pros and Cons
Consolidates all customer support channels in one place, making it easier to manage.
Offers live chat with automated messaging and chatbots for efficient customer engagement.
Provides customizable and embeddable FAQ center for customers to help themselves, reducing workload for support teams.
Some features such as AI and push campaigns are in beta and may not be fully developed.
Might be overwhelming for small businesses with only a few support staff members.
Pricing plans may not be affordable for some businesses with limited budget.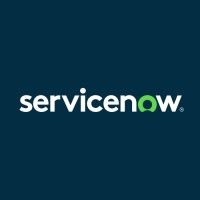 #14
ServiceNow Customer Service Management
Product Description
ServiceNow Cloud Management allows your IT teams to provision cloud infrastructure and services, while providing consistent management and cost visibility.
Pros and Cons
Helps streamline customer service processes and improve efficiency
Offers a user-friendly interface and customizable workflows
Provides real-time analytics and reporting to monitor performance and identify areas for improvement
Implementation and customization can be complex and time-consuming
Can be costly for smaller businesses or organizations
Requires proper training and ongoing maintenance to fully utilize its features and benefits Product Description
Vi på Crisp är erkända agila experter som utvecklar och förbättrar produkter, metoder, processer, team och organisationer. Vi skapar hållbar förändring.
Pros and Cons
Crisp offers coaching, training, and consulting services for businesses to improve their performance and achieve sustainable change.
They specialize in agile collaboration methods such as Scrum and SAFe and offer training and certification for employees in these areas.
Crisp is committed to environmental sustainability and has consultants and partnerships with startups focused on positive environmental impacts.
The passage doesn't provide clear information about the pricing of Crisp's services.
It is unclear how long it takes for businesses to see tangible results from Crisp's training and coaching programs.
The passage does not give any indication of the size or types of businesses that Crisp works with, which could be important for potential clients to know.
Missing a tool?
List it here

->
Frequently asked
questions
The best customer service software depends on your business needs and goals. Popular options include Zendesk, Salesforce, and Freshdesk. Evaluate features, pricing, scalability, and integration capabilities to find the software that aligns with your business requirements.
Customer service software offers benefits such as organized ticket management, automated responses, easy access to customer information, effective communication channels, customer satisfaction tracking, and team collaboration. It helps businesses enhance customer experience, reduce response times, increase productivity, and optimize customer support operations.
The common use of customer service software is to manage customer inquiries and issues, track cases and tickets, streamline communication and collaboration among team members, and provide timely and effective resolution to customer problems. It also offers features for self-service, knowledge management, reporting, and integration with other systems to deliver a superior customer experience.
When choosing customer service software, consider features like ticket management, live chat, knowledge base, social media integration, analytics, automation, custom branding, and multi-channel support. These features will help you effectively manage and optimize your customer service operations to provide a seamless experience for your customers.
Customer service software is used across various industries, including e-commerce, retail, B2B services, travel and hospitality, media and entertainment, nonprofit organizations, and more. It is a versatile tool that helps businesses of all sizes and sectors to effectively manage customer interactions and improve support services.
The cost of customer service software can range from free plans to monthly subscriptions starting at $10 to $500 or more, depending on the features and level of service required. The price may also vary based on the provider and the size of the team or company using the software.
Yes, there are free customer service software tools available. Some popular options include Freshdesk, HubSpot, and Zendesk. These free plans often have basic features, but can be a good starting point for small businesses or those with limited customer service needs. However, paid plans offer more advanced features and support options.
Customer service software typically requires basic computer skills and understanding of customer service concepts to get started. However, more technical features such as integration with other software or complex reporting may require some technical knowledge or assistance from support resources. Overall, customer service software is designed to be user-friendly and intuitive for all levels of experience.
How to use this page to find the right software
Identify your needs and requirements from the software. Consider factors like functionality, features, platform compatibility, budget, and any specific industry or personal preferences.
Based on your needs, prioritize the features or functionalities that are essential for your software.
Explore the website link of each software to gather more detailed information about it.
Boost sales performance with interactivity
🤝 Book demos and meetings inside emails
📈 Get user level analytics and events for better targeting
⚡ Collect feedback and no-show reasons with interactive forms
Early stage startup? These tools might help you
Better emails. less work.
super growth.