Best Ecommerce Analytics Software in 2023
Are you looking for an Ecommerce Analytics Software for your business? You have come to the right page. This guide will help you discover the best Ecommerce Analytics Software of 2023 and along with a deep dive into their features, pricing, rating, etc.
What is eCommerce Analytics Software?
eCommerce analytics software is a tool that helps online businesses track and analyze their website performance, customer behavior, sales, and marketing campaigns. It provides insights into what products and promotions are most effective, which pages are converting the best, and where customers are dropping off in the buying process. This enables businesses to make data-driven decisions and optimize their strategy for higher revenue and better customer experiences.
How eCommerce Analytics Software work or function?
eCommerce analytics software tracks and measures website performance and customer behavior. It provides insight into customer demographics, browsing habits, product popularity, and sales levels. This data can be used to optimize marketing campaigns, improve the customer experience, and increase conversion rates. eCommerce analytics software also allows users to set up customized reports, monitor key performance indicators, and track their progress over time. Overall, this tool is essential for businesses looking to increase their online sales and stay ahead of the competition.
Benefits of eCommerce Analytics Software?
Benefits of eCommerce analytics software:
Provides insights into customer behavior, such as purchase patterns and preferences.
Helps optimize website and marketing strategies by identifying underperforming products or campaigns.
Enables data-driven decision making, such as adjusting pricing or refining product offerings.
Streamlines inventory management by forecasting demand and identifying popular products.
Helps increase customer satisfaction by tracking customer feedback and responding to their needs.
How we curated this list
We conducted extensive research to identify a wide range of software options within each category. This involved exploring online resources, industry publications, software directories, and user reviews. Please note that the pricing and features mentioned here are subject to change. We recommend you to visit the product website for the latest information before making a decision.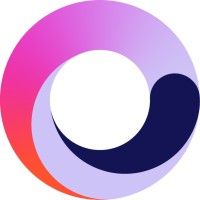 Product Description
Glassbox provides digital customer experience analytics for web and mobile apps. Drive revenue, profitability & loyalty with optimized digital CX.
Pros and Cons
Glassbox allows for tagless data capture, meaning it automatically captures 100% of digital events, providing maximum insights.
Glassbox provides multi-layered privacy and security controls to protect both the company and the customer.
The platform offers a wide range of analytics tools, including session replay, performance analytics, and funnel analysis.
The pricing for Glassbox's solutions is not available on their website, so it may not be accessible to smaller businesses or those on a tighter budget.
The platform's AI-driven insights may not be as comprehensive or accurate as human analysis.
Glassbox's services may not be useful for businesses without a strong digital presence or those that do not rely heavily on digital customer interactions.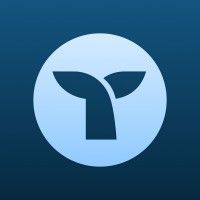 Product Description
Triple Whale centralizes the metrics from all the tools you use, right into your pocket. We simplify, inform & save you time!
Pros and Cons
Triple Whale brings the metrics that matter most into one easy-to-use dashboard, giving users the real-time insights they need to grow their brand.
Triple Whale integrates seamlessly with popular apps and networks, providing all the meaningful data from a customizable dashboard or mobile app in real-time, anywhere.
Triple Whale offers a comprehensive list of features, such as the AI-driven anomaly detection, insights, and recommendations, which can help businesses improve their financial data and operations.
The product seems to be geared towards larger businesses, and may not be affordable or necessary for smaller businesses.
The vast array of features may be overwhelming for some users who are not experienced with using advanced analytics and may require more time to learn.
The product is difficult to evaluate without actually using it, as there are few customer testimonials available to learn about the direct impact of the product on business operations and growth.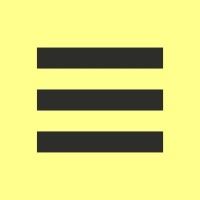 Product Description
Purpose-built e-commerce CRM with Marketing Automation and Voice Commerce. Turn your online store into a sales machine.
Pros and Cons
Multichannel messaging that drives traffic and sales.
360-degree view of all customer data and manage customer support channels from one place.
Seamless integration with e-commerce platforms, custom integration tailored to your needs, and dedicated onboarding and expert services.
The pricing structure is not mentioned and could be expensive for some customers.
The automation may not work well for every customer due to unique business needs.
The product may not be suitable for small businesses or startups due to the complexities of the features.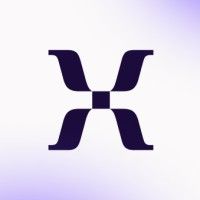 Product Description
Helping the world learn from its data with event analytics everyone can use. Let's build.
Pros and Cons
Mixpanel offers an intuitive user experience that allows users to explore data without SQL and provides live updates on how people are using your app to uncover trends.
The tool offers scalable infrastructure that typically grows with your data volume and is suitable for businesses of different sizes.
Mixpanel provides detailed and dependable answers based on user event analysis that can help businesses activate data and make informed decisions.
One potential downside is the cost of using Mixpanel, which is not listed on their website. It is unclear if it is affordable for small or startup businesses.
Another limitation of Mixpanel is that it requires some knowledge of coding practices, making it difficult for non-technical users to navigate the platform.
Privacy and security may also be a concern for users, especially if they are handling sensitive data. It is important to understand Mixpanel's privacy program and security measures before sharing information.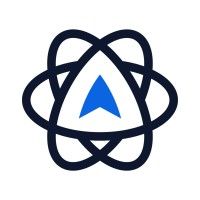 Product Description
Customer experience analytics that unlock revenue opportunities. Bring your whole team (unlimited users) and record every user on every page.
Pros and Cons
Offers comprehensive website analytics and visualization tools such as session replay, heatmaps, conversion funnels, and user feedback options.
Provides excellent support with a dedicated 24/7 support team and API documentation with endless possibilities with the REST API.
Boasts high-level data protection, offering full-compliance with CCPA, GDPR, and LGPD regulations, anonymous IPs and keystrokes, and enterprise-grade security features.
Requires a paid subscription for full access to all features.
Some advanced features like integrations may require technical expertise to set up.
Not ideal for smaller websites or businesses with low website traffic as it may not be cost-effective.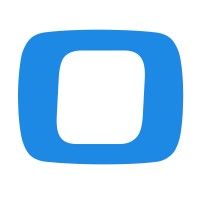 Product Description
Find your growth areas and achieve marketing goals faster with high-quality forecasts and useful insights from OWOX BI.
Pros and Cons
Provides an all-in-one analytics solution that is scalable and privacy-centric.
Easy to use and can be set up within five minutes.
Offers extensive data transformation and loading capabilities, including real-time streaming and data extraction from 150+ sources.
Limited information on pricing and professional services.
Some of the technical language used may be difficult to understand for beginners.
Integrations are mostly focused on Google products and may not cater to users of other platforms.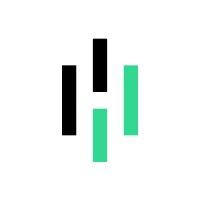 Product Description
Heap is the only digital insights platform that shows everything users do on your site, revealing the "unknown unknowns" that stay invisible with other tools.
Pros and Cons
Heap captures automatic event tracking and API for hassle-free data collection.
Its data science tools pinpoint unknown friction and highlight key moments of opportunity in your digital experience.
Heap offers over 100 integrations to ensure the right information is delivered to customers in the right moment of their journey.
There is no information available on the pricing of Heap.
Heap does not clearly mention which industry it caters to.
The website is text-heavy which may put off some users.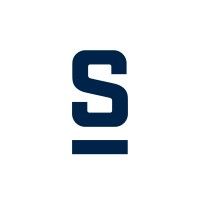 Product Description
Stackline is fueling the future of commerce by bringing brands and customers closer together. Stackline tools and teams help leading brands sell products across an ecosystem spanning online marketplaces, retail stores, social media, and direct-to-consumer.
Pros and Cons
Provides a range of solutions and services for brands to improve their retail performance and profitability.
Offers unrivaled visibility into the retail and shopper ecosystem with access to shopper and competitive intelligence.
Shopper OS allows brands to connect directly with customers across all retail channels and offers a variety of tools to boost retention, including rewards and loyalty programs.
The passage contains a lot of technical and industry-specific language that may be difficult for those outside of the retail industry to understand.
It's not entirely clear what the pricing model for the various solutions and services is or how accessible they are to small and medium-sized businesses.
Although the passage mentions a range of integrations with major retailers like Amazon and Walmart, there's no indication of whether these relationships are exclusive or how much support brands receive in working with these retailers.
Product Description
Bring Growth to Life: Explore how you can create unique experiences for each customer in real-time and optimise customer lifetime value!
Pros and Cons
Personalised recommendations can increase average order value by up to 73%, according to the product description.
Real-time website data monitoring can help customers optimise their online marketing strategies for growth.
Interactive, gamified experiences can improve customer engagement and retention.
The product is geared towards businesses, not individual customers, which may limit its usefulness to average consumers.
The product description lacks specific details about the pricing model, which may make it difficult for potential customers to make an informed decision.
While the product offers a variety of features, some customers may find that they only require a subset of these features, making the price point potentially less attractive for those customers.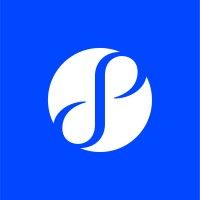 #10
PriceSpider Where to Buy
Product Description
PriceSpider's Where to Buy Solutions Drive Sales and Optimizes the Customer Journey at Every Possible Digital Touchpoint. Discover How Today!
Pros and Cons
The technology used by PriceSpider is claimed to be used by top consumer brands to drive sales and optimize the customer experience.
PriceSpider's Where to Buy Solutions can be used to manage digital touchpoints and learn how people shop for a brand, then optimize the customer journey to drive sales.
PriceSpider's offering includes multiple product modules, such as Ratings & Reviews, Social Media Applications, and Product Bundling and Recipe, which can customize and automate Where to Buy Solutions to further optimize conversion and visibility into consumer shopping behavior.
It is not clear how PriceSpider's technology works or what sets it apart from other similar solutions in the market.
PriceSpider's pricing is not mentioned in the passage, so it is unknown whether it is affordable for small businesses or only feasible for large consumer brands.
There is no mention of any potential disadvantages or challenges that may come with using PriceSpider's solutions, which makes it difficult to make an informed decision about whether or not to use them. Product Description
Accurate data for modern DTC brands. The top data connector for Shopify Plus, BigCommerce, Google Analytics, UA, GA4, FB CAPI, Segment and more.
Pros and Cons
Complete tracking solution for ecommerce brands on Shopify and BigCommerce.
Saves time and maintenance issues as it is easy to set up and provides accurate data.
Provides deep integration with Google Analytics 4 and event-based tracking for Shopify and BigCommerce, enabling a better understanding of marketing performance.
It may not be suitable for businesses that have a different ecommerce platform than Shopify or BigCommerce.
Some businesses may find the pricing plans of Littledata costly or not within their budget.
It may not provide all the features that some businesses require for their tracking and data analysis needs. #12
DataFeedWatch by Cart.com
Product Description
Cart.com announced its acquisition of FBFlurry tripling fulfillment footprint and enabling next day delivery to majority of U.S.
Pros and Cons
The product offers a comprehensive range of services including multi-store functionality, wholesale and B2B capabilities, and marketplace management.
The product provides analytics tools to assess web, marketing, and fulfillment performance.
The product provides customer support and call center transformation services.
There is no clear information on the pricing of the product or a way to request a demo or trial version.
The product seems to have a lot of features, which may be overwhelming for small businesses that only need basic e-commerce functionalities.
There is no information on the company's background or experience, which may make potential customers hesitant to trust them with their e-commerce operations. Product Description
The eCommerce Analytics platform
Pros and Cons
Fully integrated view of business performance delivered directly to your inbox.
Provides real-time data and recommendations on eCommerce operations.
Helps optimize inventory, reduce stockouts, and inform purchasing decisions based on real product demand trends.
Pricing information is not readily available.
The product seems to be targeted towards larger businesses, making it less accessible for small businesses.
The detailed product description may be overwhelming for some users who are looking for a more simplified solution.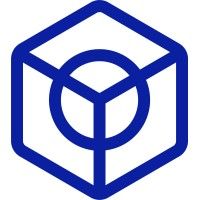 Product Description
Turn your untapped retail data into one-to-one campaigns that make an immediate impact on revenue with Bluecore.
Pros and Cons
Easily grow email lists and quickly capture conversions.
Launch personalized campaigns quickly and efficiently.
Drive substantial lifts in repeat buyers, revenue, and average order value.
No information on pricing or cost of services.
No information on the level of customization available for campaigns.
Limited information on the tech integrations available and how they can be utilized.
Missing a tool?
List it here

->
Frequently asked
questions
The best e-commerce analytics software depends on your business needs. Some popular options are Google Analytics, Adobe Analytics, and Piwik PRO. Consider factors such as data collection, analysis, reporting, and pricing to find the software that aligns with your goals.
E-commerce analytics software offers benefits such as monitoring website traffic, analyzing user behavior, identifying patterns, tracking sales and revenue, measuring marketing campaign effectiveness, optimizing conversions, and improving customer experience. It helps businesses make informed decisions and improve overall performance.
The common use of e commerce analytics software is to track and analyze data related to online sales and customer behavior. It enables businesses to gain insights into their audience, monitor website traffic, track conversions, and optimize their online marketing strategies. It also provides features for reporting, forecasting, and identifying trends to improve overall business performance.
When choosing e-commerce analytics software, consider features like advanced reporting, real-time data tracking, segmentation and filtering, customer journey mapping, integration options, data visualization, and support for multiple ecommerce platforms. These features will help you efficiently track and optimize your online store's performance.
E-commerce analytics software is used by the e-commerce industry to gather data and insights on their website visitors' behavior, purchase patterns, and more. It helps online businesses track their performance, optimize their website, and improve customer experience.
The cost of e-commerce analytics software varies based on features, provider, and level of service. It can range from free plans with limited features to monthly subscriptions starting at $10 to $500 or more, depending on the scale and level of data analysis required.
Yes, there are several free e-commerce analytics tools available. Some popular options include Google Analytics, Piwik, and Open Web Analytics. These free plans often have limitations on features and data tracking, but can provide valuable insights for small businesses or those with basic e-commerce analytics needs.
E-commerce analytics software typically requires some technical expertise to use effectively. While many platforms offer user-friendly interfaces and pre-built reports, advanced features and customizations often require technical knowledge. Basic computer skills are necessary, but more advanced use may require support or training.
How to use this page to find the right software
Identify your needs and requirements from the software. Consider factors like functionality, features, platform compatibility, budget, and any specific industry or personal preferences.
Based on your needs, prioritize the features or functionalities that are essential for your software.
Explore the website link of each software to gather more detailed information about it.
Elevate your marketing campaigns with interactivity
📈 Increase engagement and conversions with interactive emails
✉️ Automate lifecycle email marketing for pin-point targeting with emails
⚡ Nurture leads with fun widgets like spin-the-wheel, quizzes, polls, etc
Early stage startup? These tools might help you
Better emails. less work.
super growth.