Best Screen And Video Capture Software in 2023
Are you looking for a Screen And Video Capture Software for your business? You have come to the right page. This guide will help you discover the best Screen And Video Capture Software of 2023 and along with a deep dive into their features, pricing, rating, etc.
What is Screen And Video Capture Software?
Screen and video capture software is a type of software that records all or specific parts of the screen, along with audio from the computer or microphone. These tools are ideal for creating and sharing demonstrations, tutorials, presentations, and training videos. They allow users to capture on-screen activity, add annotations or effects, and edit videos before sharing them online. With screen and video capture software, businesses, educators, and gamers can create high-quality, engaging, and informative visual content to enhance communication and learning.
How Screen And Video Capture Software work or function?
Screen and video capture software works by capturing everything that appears on a user's screen or a specific area of their screen. This software can record audio and video simultaneously while also allowing users to add annotations, edit footage, and share their recordings easily. Screen capture software is commonly used in education, business, and entertainment industries to create tutorials, presentations, and online courses. Additionally, video capture software can be used for recording live streams, video conferences, and gaming sessions.
Benefits of Screen And Video Capture Software?
Screen and video capture software helps in creating engaging and informative content for training and marketing purposes.
It enables easy recording of screen activities and editing options for a better viewing experience.
It can also be used for remote collaboration, troubleshooting, and software simulation.
The software allows for easy dissemination of knowledge and information, improving productivity and efficiency.
How we curated this list
We conducted extensive research to identify a wide range of software options within each category. This involved exploring online resources, industry publications, software directories, and user reviews. Please note that the pricing and features mentioned here are subject to change. We recommend you to visit the product website for the latest information before making a decision.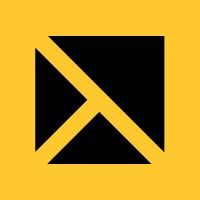 Product Description
Get the ultimate screen capture and video recording on Windows and Mac. Snagit is simple, powerful software to capture images and record videos of your computer screen. Start today for free!
Pros and Cons
Snagit offers a one-time purchase for a standard single license with a full year of Maintenance included. This means no subscription fees or recurring charges.
The software allows users to capture their entire desktop, a region, a window, or a scrolling screen. Users can also extract text from a screen capture or file, create videos from images, and make their screenshots into simplified graphics.
Snagit can be shared via popular apps, platforms, and cloud drives such as Slack, Teams, Dropbox, Google Drive, PowerPoint, Word, email, and many more.
Although Snagit offers a free trial, there is no completely free version of the software available.
The software requires a minimum of 4GB of RAM and 1GB of hard-disk space for program installation, which may be a concern for users with limited storage space.
Snagit is only compatible with Microsoft Windows 11, Windows 10, Windows Server 2016, or Windows 2019 and macOS Ventura (1-, macOS Monterey (1-, or macOS Big Sur (1-, which may limit its accessibility to users with different operating systems.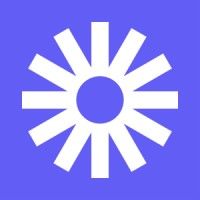 Product Description
Record your screen, share your thoughts, and get things done faster with async video.
Pros and Cons
Loom is a time-saving tool that enables communication through video tutorials instead of long emails or one-on-one calls.
It helps in collaboration and sharing of ideas for distributed teams or remote workers.
Loom is appreciated by users for being easy to use and effective in increasing personal connections.
Some users may prefer more traditional methods of communication (e.g. emails, phone calls) for certain types of communication.
It may not be suitable for those who do not feel comfortable being recorded or using video in their communication.
Loom's effectiveness may depend on the quality of the internet connection, and may not work well in areas with poor internet connectivity.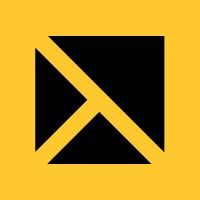 Product Description
Camtasia is the best all-in-one screen recorder and video editor. Record your screen, add video effects, transitions and more. Software available on Windows and Mac. Try for free today!
Pros and Cons
Camtasia offers an all-in-one screen recorder and video editing solution, making it easy to create video content without needing prior experience.
The software includes a wide range of features, such as effects, transitions, and music, allowing users to add creativity and personality to their videos.
Camtasia also offers hundreds of templates, assets, and text effects to help beginners get started and create professional-looking videos quickly.
Camtasia is not a free tool, so users must purchase a license to access its features and functionality.
The software can be resource-intensive and may require a powerful computer to run smoothly, which could impact usability for some users.
Camtasia's extensive feature set may make it overwhelming for some users, particularly those who only need basic video editing functionality.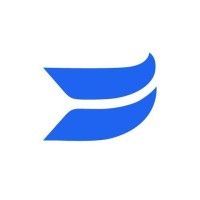 Product Description
Wistia is the video marketing platform for business. Start creating, editing, hosting, marketing, and measuring the impact of your videos.
Pros and Cons
Wistia is a comprehensive video marketing platform that offers several features from video recording to video hosting and analytics.
The platform offers customizable video players with no ads, which is beneficial for businesses wanting to keep their branding consistent.
It integrates with other marketing tools, making it easier for businesses to manage their video content.
Wistia's pricing for its advanced plans might not be affordable for small businesses or startups.
The platform might have a steep learning curve for beginners who don't have a background in video marketing.
Although it offers guidance and insights, the platform's learning center and resources may not be extensive enough for expert video marketers.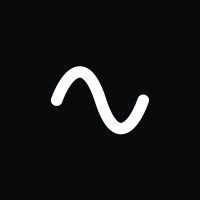 Product Description
Riverside.fm makes it easy for podcasters and media companies to record remote interviews in studio quality. End result? 4k video and WAV audio content.
Pros and Cons
High-Quality Recording: Riverside allows participants to record locally and in 4K video resolution, meaning that recordings will always be smooth and freeze-free and the sound quality will be crystal clear.

AI-Powered Transcriptions: The platform's AI-powered technology can automatically transcribe audio and video recordings in seconds, making it easier to find highlights and quotes quickly.

Editing Features: Riverside offers an easy-to-use, text-based audio, and video editor. Users have more control in post-production, including adding logos, changing the session background, choosing the speaker layout, and exporting the edited files.
Limited Participants: Riverside allows up to 8 guests to join a recording session. This may not be a suitable option for those who need to record large groups.

Costly: Riverside comes in various pricing packages, including a Pro subscription that costs $29 per month. This may not be affordable for small businesses or individuals with a limited budget.

Requires a Stable Internet Connection: Although Riverside offers local recording, its peak performance still requires a stable internet connection. Having inadequate bandwidth could reduce the quality of the recording and be disruptive to the recording session.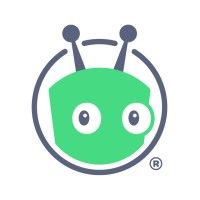 Product Description
Vidyard is an online video platform for business which allows you to increase leads, accelerate your pipeline and delight your customers. Learn more!
Pros and Cons
Vidyard provides the ability to personalize video messages for customers, which can help build stronger relationships and improve response rates in sales and marketing.
The platform allows businesses to manage all their videos in one central spot, making it easier to access and organize content.
Vidyard offers various features to help engage stakeholders and accelerate deals, such as virtual rooms.
Pricing for Vidyard may be a barrier for some small businesses, as it is not clear how much it costs without contacting a sales representative.
It may take some time for users to learn how to use all the features of Vidyard effectively, as there are many options available.
While the platform offers integrations with various other services, some businesses may find it challenging to integrate with their existing systems. Product Description
Vmaker captures screen, webcam, voice, and internal audio for creating effective videos. It's ideal for explainer videos, product demos, B-roll footage, and how-to videos.
Pros and Cons
Instra Corporation offers a 99% uptime network guarantee, ensuring that your website will be available to visitors almost all the time.
Instra Corporation provides an ultra-fast network, which means that your website will load quickly and smoothly for visitors.
With world-class customer support, Instra Corporation can help you resolve any issues you may encounter with your website quickly and efficiently.
The pricing for Instra Corporation's hosting packages is not mentioned in the passage, so potential customers may not know if they are getting a good value for their money.
It is unclear whether Instra Corporation offers any additional features or tools to help website owners improve their online presence beyond hosting and customer support.
The passage does not provide any information about the security measures Instra Corporation uses to protect websites and their visitors from cyber threats.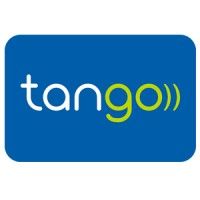 Product Description
Tango is the leading alternative Luxembourgish operator offering TV, fixed telephony, mobile and Internet services. Get offers matching your needs.
Pros and Cons
Tango offers mobile, internet and TV services, providing a one-stop-shop for all communication needs.
The Tango Smart 5G subscription includes unlimited data usage, making it a great option for heavy data users.
The Tango Fibre 1Gbit/s internet connection offers very high speed at an affordable price.
The prices advertised are promotional prices that last for only 6 months, after which the prices might increase significantly.
Tango only operates in Luxembourg, limiting its customer base to that particular region.
It is not clear if Tango offers international roaming services for its mobile subscriptions, which might be inconvenient for customers who travel outside of Luxembourg frequently.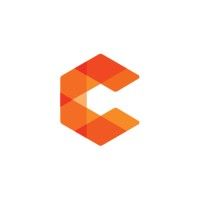 Product Description
Convert leads 4x faster and reduce sales cycles by 68%. Click to see our interactive video platform to create, send, and track pre-sales demos.
Pros and Cons
Easily shareable and always available interactive video demos.
Demolytics provide valuable insights about stakeholder engagement.
Consensus offers integrations with various platforms for convenient use.
Cost of demo calculator seems like a sales tactic to push their product.
The website has too much information, which may overwhelm potential customers.
It is unclear how much Consensus costs, which may turn away price-sensitive buyers. #10
Zight (formerly CloudApp)
Product Description
Zight(formerly CloudApp) is a top-rated visual communication solution with over 4 million users. It enables asynchronous communication and scales with your needs.
Pros and Cons
Easy to use with a simple user interface.
Offers a range of features including screen recording and GIF creation.
Integrates with a variety of tools such as Slack and Trello.
Limited free plan with a daily upload limit.
Limited customization options for the branding of shared content.
Limited file type support for uploads. Product Description
The Role Of A Medical Transcriptionist In the Healthcare Industry and What is Required for Medical Transcription
Pros and Cons
Medical transcription is a rewarding career with flexibility in timings.
Transcriptionists can work from home and require only basic necessities.
The job of a transcriptionist ensures accuracy in patient care.
Proficiency in medical terminology, English grammar, and typing speed is required.
The salary is decided on the basis of the number of working hours and rates per line or character.
Transcriptionists need to keep themselves updated with the latest medicines and medical terminology. #12
Movavi Screen Recorder
Product Description
Looking for a screen recording software to work and study from home? Check out Movavi Screen Recorder for PC. Capture your screen with audio.
Pros and Cons
Offers hassle-free screen video capture that can boost efficiency.
Ability to record screen and audio, together or separately and add a webcam overlay for a personal touch.
Provides the option to draw on the videos to engage viewers and add helpful pointers.
The free version has a watermark on the output videos, and you cannot add a description or tags to the video before sharing it on YouTube.
Not suitable for game recording.
The software is not completely free and requires purchasing for full functionality.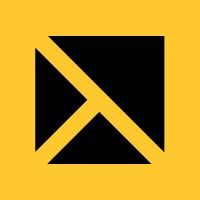 Product Description
Get the ultimate screen capture and video recording on Windows and Mac. Snagit is simple, powerful software to capture images and record videos of your computer screen. Start today for free!
Pros and Cons
Snagit helps in screen capture and recording, which is ideal for creating tutorials, training materials, or presentations.
It enables you to share information quickly and easily with coworkers and customers, both online and offline.
Snagit provides various tools, including annotations, screen draw, and stamps, to make your communication more visually appealing and professional
Snagit is not a free software, and users have to pay a one-time fee of $6-99 to use all its features.
Some users may find Snagit's interface overwhelming and confusing, especially if they are not familiar with screen capture software.
Snagit may be too advanced for people who only require a basic screen capture tool, and they may not want to pay for features they will not use. Product Description
Greenshot - a free screenshot tool optimized for productivity
Pros and Cons
Greenshot is completely free and open source, which makes it accessible to anyone who needs it without any financial burden.
It allows you to capture complete (scrolling) web pages from Internet Explorer, which is a unique feature not commonly found in other screenshot software.
Greenshot has a lot of options to simplify the creation and work with screenshots every day, making it an efficient tool for project managers, software developers, technical writers, testers and anyone else who creates screen captures.
Greenshot is only available for Windows users, which means Mac users or Linux users cannot benefit from it.
The software interface might confuse some users who are not familiar with creating and editing screenshots.
Since Greenshot is open source, it may not be supported or updated regularly, and users may experience issues with the software over time.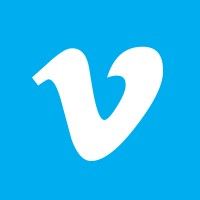 Product Description
Casual Film Maker
Pros and Cons
The product offers a variety of solutions such as video marketing, event marketing, employee communication, and video monetization, which can help businesses achieve their objectives.
The product has features such as interactive video, live stream, screen recorder, online video editor, and video analytics, which can enhance the effectiveness of the videos.
The product provides resources such as a blog, video school, customer stories, and help center to assist users in creating and promoting their videos.
The pricing for the product is not mentioned, which can be a concern for businesses that have budget constraints.
The product may require some technical expertise to use, which can be a disadvantage for users with limited technological skills.
The product has a lot of features and solutions, which can be overwhelming for users who only need a specific function.
Missing a tool?
List it here

->
Frequently asked
questions
The best screen and video capture software depends on your specific needs and goals. Popular options include Camtasia, Snagit, and Loom. Evaluate features, pricing, scalability, and integration capabilities to find the software that aligns with your requirements.
Screen and video capture software enhances communication, collaboration, and training by allowing users to easily create and share visual content. It enables comprehensive demonstrations, presentations, tutorials, and feedback. It improves productivity, saves time and efforts, facilitates remote work and customer support, and offers insights into user behavior and preferences.
The common use of screen and video capture software is to create informative and engaging visual content. It enables users to capture their computer screen or record video footage, edit and enhance the visuals, and share them online. It is widely used for creating tutorials, training videos, product demos, presentations, and marketing materials. It also provides features for audio recording, annotation, and sharing options.
When choosing screen and video capture software, consider features like screen recording, audio recording, video editing tools, annotations, webcam recording, file format options, sharing options, and customer support. These features will help you effectively create and share high-quality screen and video recordings.
Screen and video capture software is used by various industries, including e-learning, software development, customer support, digital marketing, and more. It is a versatile tool that helps businesses to create interactive tutorials, high-quality demos, and engaging marketing and sales content.
The cost of screen and video capture software varies based on features and provider. It can range from free options with limited functionality to paid plans starting at $10 to $300 or more, depending on the level of service required.
Yes, there are free screen and video capture software tools available. Some popular options include OBS Studio, ShareX, and Loom. These free tools often have limitations on video length, editing features, and watermark presence. However, they can be a good starting point for those with basic screen and video capture needs.
Screen and video capture software typically require basic computer skills such as downloading and installing software, as well as understanding how to use the software's basic functions. However, advanced features or editing capabilities may require additional technical knowledge or experience with video editing software.
How to use this page to find the right software
Identify your needs and requirements from the software. Consider factors like functionality, features, platform compatibility, budget, and any specific industry or personal preferences.
Based on your needs, prioritize the features or functionalities that are essential for your software.
Explore the website link of each software to gather more detailed information about it.
Captivate your clients with interactivity
⚡ Biold a portfolio/gallery in the email with the carousel widget
⏳ Gather feedback on the design inside the email with rating forms
✉️ Nurture relationships with existing customers with automation
Early stage startup? These tools might help you
Better emails. less work.
super growth.