Best Meeting Management Software in 2023
Are you looking for a Meeting Management Software for your business? You have come to the right page. This guide will help you discover the best Meeting Management Software of 2023 and along with a deep dive into their features, pricing, rating, etc.
What is Meeting Management Software?
Meeting management software allows users to schedule, organize, and track meetings efficiently. This software offers features such as creating and sending invitations, setting agendas, assigning roles and responsibilities, and tracking attendance. With meeting management software, businesses can streamline communication, increase productivity, and improve collaboration among team members. Additionally, this software can integrate with other project management tools to enhance overall workflow management.
How Meeting Management Software work or function?
Meeting management software helps people organize, schedule, and manage meetings in one place. The software allows for easy scheduling, automated reminders, and agenda collaboration. It also includes features such as presentation tools and real-time note-taking, making meetings run smoother and more efficiently. The software can also track attendance and follow-up tasks, ensuring that every meeting objective is met. With meeting management software, teams can stay organized and productive, whether working remotely or in person.
Benefits of Meeting Management Software?
Benefits of meeting management software:
It streamlines the meeting scheduling process and enables easy communication with team members.
It provides a centralized location for meeting notes, agendas, and action items, ensuring everyone is on the same page.
The software can automate follow-up reminders and track progress, saving time and improving productivity.
It helps to improve communication and collaboration among team members and ensures that meetings are more efficient and effective.
How we curated this list
We conducted extensive research to identify a wide range of software options within each category. This involved exploring online resources, industry publications, software directories, and user reviews. Please note that the pricing and features mentioned here are subject to change. We recommend you to visit the product website for the latest information before making a decision.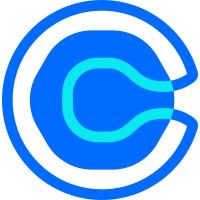 Product Description
Calendly is the modern scheduling platform that makes "finding time" a breeze. When connecting is easy, your teams can get more done.
Pros and Cons
Simplifies scheduling by eliminating back-and-forth emails.
Special features for teams conducting meetings at scale, making it easy for high-value meetings to be booked in seconds.
Helps to increase revenue, retain customers, and land recruits with scheduling automation.
Limited customization options for reminder and follow-up workflows.
Some integrations may require additional costs.
May not be suitable for small businesses or individuals with occasional scheduling needs.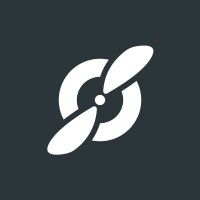 Product Description
Fellow is the best tool for meetings. From 1-on-1s to team meetings, build collaborative meeting agendas, assign action items & record decisions.
Pros and Cons
Provides a variety of tools to enhance meeting productivity, such as collaborative agendas, real-time notetaking, and time-saving templates.
Allows for external users such as vendors, clients, and agencies to access meeting notes and action items, making it easier to keep everyone on the same page.
Offers guidance for managers to suggest talking points and foster important conversations during their 1-on-1 meetings.
May have a learning curve as users adjust to the new software tools and integrations.
Pricing may be a concern for smaller businesses or organizations with limited budgets.
Some users may prefer to use other communication platforms and not want to integrate yet another tool into their workflow.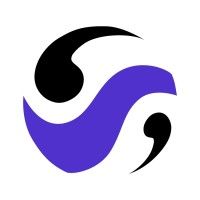 Product Description
Stay On Top Of The Transformation Of The Shipping And Maritime Sectors With Fathom World, a part of Fathom Media based in Stockholm, Sweden.
Pros and Cons
The article covers a wide range of topics related to the shipping and maritime industry, providing readers with a comprehensive overview of recent news and developments.
The inclusion of press releases and announcements from various companies and organizations gives readers insights into the latest activities in the industry.
The article provides links to additional resources and podcasts, allowing readers to further explore topics of interest.
The article is quite dense and may be overwhelming for readers who are not familiar with the shipping and maritime industry.
Some of the topics covered may not be of interest to all readers, making it difficult to navigate the article.
The article does not provide in-depth analysis or opinion pieces, which some readers may prefer.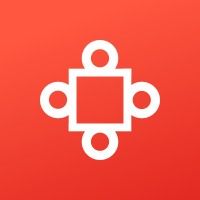 Product Description
Avoma is an AI Meeting Assistant that automatically transcribes, summarizes, and analyzes every meeting to provide actionable Conversation Intelligence.
Pros and Cons
Avoma offers a comprehensive range of features to manage all aspects of meetings, including scheduling, collaboration, note-taking, and transcription, making it a one-stop solution.
The product uses AI to generate notes, identify speakers and topics, and provide conversation and revenue intelligence, which helps in saving manual effort and time.
Avoma integrates with popular tools like calendar, CRM, conferencing, and dialer, making it easy to use for teams who already use these tools.
Avoma may have a steep learning curve for users who are not comfortable using AI-generated features for note-taking, keyword tracking, and conversation intelligence.
Avoma is primarily focused on business use cases and may not be the best fit for personal use cases or small teams with limited meeting requirements.
The pricing of Avoma may be on the higher side for small businesses or startups with limited budgets.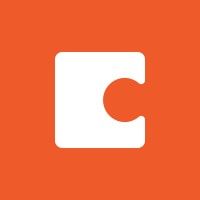 Product Description
Coda brings all your words, data, and teamwork into one powerful doc. Cut your team's SaaS spend by consolidating with Coda.
Pros and Cons
Consolidate your tool stack: Users can build docs as powerful as apps, and integrate their tools into one space with Coda.
Customizable to fit your team: As teams grow or plans change, users can use Coda's building blocks to evolve their docs seamlessly.
Connects to thousands of apps: Coda allows its users to embed, synchronize, and take action not only on Coda but also on the tools they use every day.
Availability: The product is not yet launched and is only available for alpha testing. Users on waitlist will have to wait for future releases.
Complex document creation: Since Coda is a document/tool integration platform, it may require a learning curve to understand and utilize it optimally.
Pricing: Though the pricing model is per maker rather than per contributor, it may not be the most cost-effective option for small businesses or single users who don't require collaboration.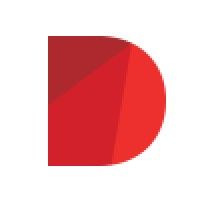 Product Description
Diligent Workflow is a market-leading workflow solution designed to streamline secure management, approval, compliance and storage of sensitive or regulatory documents.
Pros and Cons
Diligent provides a #1 Board Portal software to streamline board meeting collaboration and increase efficiency.
They offer solutions for Enterprise Risk Management, IT Risk Management, and Third Party Risk Management, which can increase security and decrease potential risks for businesses.
Diligent offers solutions for ESG reporting, such as Carbon Accounting, which can help organizations become more sustainable and meet their ESG goals.
Diligent's services can be expensive, which may not be feasible for some smaller organizations.
The large range of services they offer may not be necessary for all businesses, and therefore may not be cost-effective.
Diligent primarily focuses on governance, risk, and compliance, and may not offer enough services for businesses looking for assistance in other areas such as marketing or sales.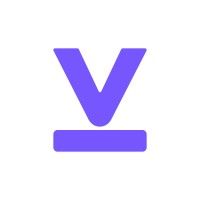 Product Description
Vowel makes meetings better with video conferencing, meeting transcription and recording, summaries, and collaborative agendas + notes — all in one place.
Pros and Cons
Instant AI-powered summary and real-time AI action items help users save time and avoid manual follow-ups.
Vowel offers a variety of features including agendas, timers, emojis, and notes that everyone can see, which can increase engagement and productivity during meetings.
The search feature and ability to bookmark and create clips can make it easier for users to find relevant information discussed during meetings.
The product may not be affordable for small businesses or individuals, as pricing is not listed on the website.
Some users may prefer to use familiar video conferencing platforms such as Zoom or Google Meet that they are already accustomed to and have integrated within their workflows.
The AI transcription and summary features may not always be accurate, which could lead to misinterpretation or miscommunication amongst team members.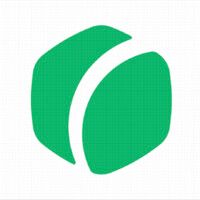 Product Description
Grain automates note-taking, record-keeping, and insight capture from every customer conversation.
Pros and Cons
AI-powered meeting recording allows for accurate summarization and easy recall of key moments from customer conversations.
Customer-focused teams from across the company can use Grain for research interviews, sales calls, and customer meetings.
Native integrations with Slack, Salesforce, Notion, and more make it effortless to share customer insights with anyone, anywhere.
Some people may prefer manual note-taking over relying on an AI-powered software.
Grain may not work as well in noisy environments or with multiple speakers talking over each other.
There may be concerns over the security and privacy of sensitive customer information being recorded and analyzed by Grain. Product Description
Pros and Cons
Charlie perfume has been around for 50 years, which indicates its popularity and longevity in the market.
The name and jingle "There's a fragrance that's here to stay and they call it...Charlie!" is iconic and memorable, making it easy to recognize and remember.
The product has a rich history and legacy, which can add an emotional connection with consumers who have been using the fragrance for years.
The product may not appeal to younger generations who may not be familiar with the brand or its history.
The scent may be too strong or outdated for some consumers' tastes.
The product may not be environmentally friendly or cruelty-free, which may deter consumers who prioritize sustainability and ethical production.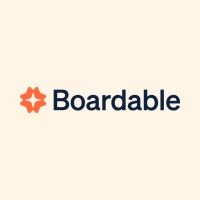 Product Description
Boardable is the board management software designed specifically for nonprofits. We do more nonprofits, so they can do more for others.
Pros and Cons
Boardable provides a centralized platform for board members to access documents, schedule and hold meetings, store documents, take minutes, and more, which can eliminate confusing emails from occurring.
Boardable has automatic meeting reminders that are sent out to all members a day before the meeting.
Boardable offers a comprehensive board management experience before, during, and after mission-critical meetings.
It is unclear whether Boardable is suitable for-profit or profit-making organizations.
It might be a bit complex or hard to use for people less adept with technology.
It is not mentioned if Boardable offers real-time customer support.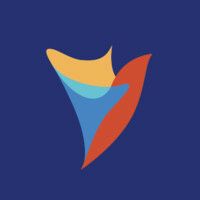 Product Description
Build software that moves beyond rules engines and workflow management to improve and accelerate any business process. No code required.
Pros and Cons
No coding required to build enterprise software and workflows
Powerful tools available for creating and refining processes
Integration with other systems and unification of operations provided
No indication of pricing or cost mentioned in the passage
Limited information on the level of support offered by the company
No clear mention of the industries or businesses that would benefit the most from the platform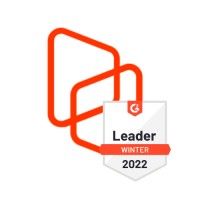 Product Description
Optimize and empower your team's performance with Hirebook - the people management software for check-ins, OKRs, one on ones and more.
Pros and Cons
The product includes features like check-ins, meetings, and tasks to help ensure every employee thrives.
The OKR (Objectives and Key Results) feature helps translate the company's strategy into action for every team.
The software includes KPIs (Key Performance Indicators) to track fast-paced work processes and drive performance every day.
The pricing for the product is not clear and may not be affordable for every organization.
The product may have a steep learning curve, and new users may require additional training to use it effectively.
The software relies on employee engagement through feedback and surveys, and not all employees may feel comfortable providing feedback or participating in surveys. #13
Hypercontext (previously Soapbox)
Product Description
Hypercontext helps managers have better 1:1s and team meetings. Build agendas, manage meetings, set goals, and get feedback—all in one place.
Pros and Cons
Hypercontext has a range of features suitable for running meetings, setting goals, and measuring team performance.
The platform integrates with various tools like Slack, Microsoft Teams, Google Suite, and Zapier, making it easy for users to adopt existing workflows.
The platform offers numerous templates for meeting agendas, goal setting, and diverse roles like engineering, customer success, and sales.
Some users may find the extensive list of features overwhelming and difficult to utilize.
Although there is a Chrome extension available, the platform itself may not be as accessible for mobile users.
Although Hypercontext offers numerous templates, some users may prefer customized or personalized templates for their specific use case. Product Description
Fireflies uses generative AI to bring ChatGPT to meetings. Generate transcripts and smart summaries for Zoom, Google Meet, Microsoft Teams, Webex and several other platforms.
Pros and Cons
Fireflies.ai helps teams record, transcribe, search, and analyze voice conversations, making it easier to keep track of important information and tasks.
It integrates seamlessly with a variety of video-conferencing apps, dialers, and audio files, making it versatile and easy to use.
It can be used across different departments, including Sales, Recruiting, Engineering, Marketing, Education, and Media & Podcasting, making it helpful for a wide range of teams.
The free version only offers 800 minutes of storage per seat, which can be limiting for teams that have a lot of meetings or larger audio files.
The Pro and Business plans are a bit expensive for smaller companies or individuals who may not use all of the features.
Some users may be concerned about the security of their conversations and data, despite Fireflies.ai's claims of GDPR compliance and enterprise-grade security measures. Product Description
Welcome to an intuitive, systematic way of working that drives continuous improvements and generates real organisational impact.
Pros and Cons
Stratsys offers an elevated enterprise version of their base platform that clients can upgrade to for more features and functionality.
Multiple solutions are available on a single platform, including sustainability management, quality management, and risk and control management.
The platform is scalable, allowing organizations to add additional products and develop them with no code configuration.
The passage does not provide specific pricing information for Stratsys products, which may make it difficult for potential customers to compare costs with other options.
It is unclear how Stratsys compares to other similar platforms in terms of user experience, features, and customer support.
While the platform is designed with security and compliance in mind, there is no information provided about specific security measures or certifications that Stratsys has obtained.
Missing a tool?
List it here

->
Frequently asked
questions
The best meeting management software depends on the needs of your business. Popular options include Zoom, Microsoft Teams, and Cisco Webex. Evaluate features such as video quality, screen sharing, recording, and pricing to find the software that aligns with your meeting requirements.
Meeting management software streamlines meeting scheduling, attendee management, and agenda creation. It helps reduce meeting preparation time, ensures all attendees come prepared, prevents double bookings, and provides transparency into who will attend. It ultimately helps improve meeting effectiveness and productivity.
The common use of meeting management software is to organize and streamline meetings. It enables businesses to schedule, plan, and conduct meetings effectively, share agendas, collaborate with team members, assign action items, track progress, and analyze results. It also provides features for video conferencing, screen sharing, recording, and reporting to improve meeting outcomes.
When choosing meeting management software, consider features like scheduling, agenda creation, attendee management, collaboration tools, recording and transcription, security, integrations, analytics, and customer support. These features will help you effectively organize and run your meetings.
Meeting management software is used across various industries, including corporate businesses, event planning, healthcare, education, government, legal services, and more. It is an essential tool that helps organizations of all sizes and sectors to efficiently plan, organize, and promote productive meetings and events.
The cost of meeting management software varies based on features, provider, and number of users. It can range from free plans with limited features to monthly subscriptions starting at $10 to $500 or more, depending on the scale and level of service required.
Yes, there are free meeting management software tools available. Some popular options include Zoom, Microsoft Teams, and Google Meet. These free plans often have limitations on features and meeting duration. However, they can be a good starting point for small teams or those with basic meeting management needs.
Meeting management software is designed to be user-friendly, requiring minimal technical expertise. It offers intuitive interfaces, pre-designed templates, and basic computer skills and understanding of meeting management concepts are generally enough to get started. However, advanced features or complex integrations may require some technical knowledge or assistance from support resources.
How to use this page to find the right software
Identify your needs and requirements from the software. Consider factors like functionality, features, platform compatibility, budget, and any specific industry or personal preferences.
Based on your needs, prioritize the features or functionalities that are essential for your software.
Explore the website link of each software to gather more detailed information about it.
Empower your startup's growth trajectory with interactive emails
✉️ Set up and start email marketing in a few hours today
🤝 Boost sales with meeting/demo bookings inside the email
🔑 Set up your password reset and other transactional emails in minutes
Early stage startup? These tools might help you
Better emails. less work.
super growth.