Best Partner Management Software in 2023
Are you looking for a Partner Management Software for your business? You have come to the right page. This guide will help you discover the best Partner Management Software of 2023 and along with a deep dive into their features, pricing, rating, etc.
What is Partner Management Software?
Partner management software is a dedicated tool that helps companies manage their channel partner network by automating partner onboarding, tracking sales performance, providing training and support, and ensuring compliance with contractual obligations. This software typically comes with features like partner portals, deal registration, incentive programs, and analytics dashboards to help businesses efficiently collaborate with their partners, maximize partner engagement, and drive revenue growth.
How Partner Management Software work or function?
Partner management software is designed to streamline the process of managing channel partner relationships. It functions by providing a centralized platform for communication, lead tracking, deal registration, and performance tracking. This software enables companies to improve partner engagement and collaboration, increasing sales and revenue opportunities. Its automated features help boost productivity, ensure compliance, and enhance overall partner management efficiency.
Benefits of Partner Management Software?
Partner management software streamlines communication and enhances collaboration between partner organizations for improved sales and revenue.
Automating partner onboarding and tracking partner performance helps in identifying high-performing partners and driving mutual success.
Centralized partner data enables effective channel management and partner marketing decisions.
Real-time analytics and reporting provide actionable insights to optimize partner relationships and revenue growth.
How we curated this list
We conducted extensive research to identify a wide range of software options within each category. This involved exploring online resources, industry publications, software directories, and user reviews. Please note that the pricing and features mentioned here are subject to change. We recommend you to visit the product website for the latest information before making a decision.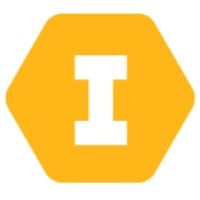 Product Description
With Impartner's PRM and TCMA solutions, businesses reduce cost per lead by 75% and reach 296% ROI. Need to accelerate partnerships? We're ready when you are.
Pros and Cons
Impartner offers a complete range of partner relationship management solutions to optimize partner lifecycle management and incentivize partner performance.
The platform provides personalized partner onboarding, training, and certification management to help partners become experts of your brand.
Impartner integrates seamlessly with leading CRM platforms such as Salesforce, NetSuite, and Oracle Sales Cloud.
Pricing information is not readily available on the website and may require a demo or consultation.
Impartner's focus on channel marketing and sales may not be suitable for companies with a different business model.
While the platform offers reporting and analytics features, it may not be as robust as standalone business intelligence tools for in-depth data analysis.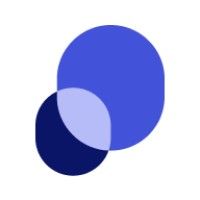 Product Description
Grow your SaaS brand the easy way. PartnerStack helps you recruit, engage, and scale your entire ecosystem of partners — from affiliates to referral and reseller partners.
Pros and Cons
PartnerStack can be a one-stop-shop platform to manage your partner ecosystem with features like partner recruitment, activation, tracking, and rewarding.
The platform offers access to a strong B2B partner network of over 80,000 active SaaS partners, which can help you diversify your channels and find new customers.
PartnerStack provides ecosystem data and insights through its Research Lab and resources like guides, articles, and glossary to help you improve your partnerships and grow your business.
PartnerStack may not be suitable if you don't have a partner ecosystem or have a small number of partners, as the platform's features are designed to manage multiple partnerships.
Pricing information is not readily available on the website, which may make it difficult to determine whether PartnerStack fits your budget.
The platform's emphasis on ecosystem-driven sales may not align with your business strategy if direct sales are a primary focus.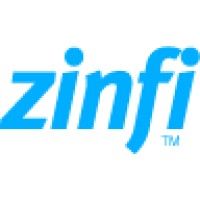 Product Description
ZINFI's Unified Channel Management is cloud-based SaaS platform with partner relationship, channel marketing automation, sales enablement.
Pros and Cons
The product offers a comprehensive set of tools for managing channel partners, including portal administration, partner portal management, affiliate marketing management, partner relationship management, partner marketing management, and partner incentives management.
The platform is mobile-responsive and provides alerts and notifications to ensure timely communication with partners.
Users can run real-time reports across programs, campaigns, and partner activities to monitor performance and identify areas for improvement.
It is not clear how user-friendly the platform is and whether it requires extensive training to use effectively.
The pricing and subscription models are not mentioned, so it is unclear how affordable the platform is for businesses of different sizes.
There is no information on customer service or technical support, which is important for maintaining the platform and resolving issues promptly.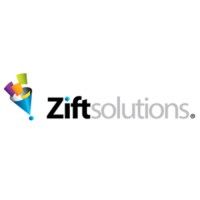 Product Description
Real solutions for your complex channel program. More than 80% of channel chiefs and more than half a million partners rely on Zift Solutions to drive channel success.
Pros and Cons
ZiftONE offers a comprehensive solution for managing and optimizing partner ecosystems, which can improve partner experience and lead to higher engagement and sales.
The platform has built-in analytics and reporting features to help users gain insights into their program and make data-driven decisions.
ZiftONE offers a personalized partner management portal for each unique partner, which can lead to customization and improved partner enablement.
The pricing of ZiftONE may not be feasible for smaller businesses or organizations with limited resources.
The platform may require some training and onboarding time to effectively use all of its features and capabilities.
While ZiftONE offers a learning management system for partners, there is no guarantee that partners will actively engage in the learning materials provided.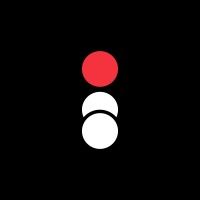 Product Description
impact.com - the world's leading partnership automation solution discovers, manages, protects, optimizes all partnership channels reaching true exponential growth.
Pros and Cons
Offers a partnership management platform that handles the entire partnership life cycle across any partnership type, including influencer marketing, affiliate marketing, mobile partnerships, and more.
Provides a way to discover new partners from a universe of millions and recruit them with automated nurture campaigns.
Helps to grow business rapidly as witnessed by the case studies listed, which show considerable commission growth, revenue growth, and program growth through partnerships.
It is not clear what the pricing model for this platform is, which makes it difficult to assess whether it offers value for money.
While the platform claims to help protect against bad actors trying to defraud a program, there is no guarantee that all partners will comply with guidelines.
The platform is targeted at businesses, which may mean it is not as relevant for individual influencers or creators who do not have a brand or company to manage partnerships for.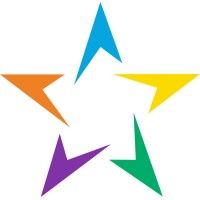 Product Description
Allbound is a user-friendly platform for managing partner relationships that provides instant access to sales enablement, marketing tools, and resources on mobile devices.
Pros and Cons
Allbound PRM offers a comprehensive set of features to guide partners in an efficient sales cycle.
The software allows for easy customization and co-branding, which helps businesses increase brand awareness while protecting brand integrity.
Allbound PRM provides partners with the ability to function efficiently and independently within the portal, leading to a stronger partner experience.
The website does not provide specific pricing information, which can lead to confusion and frustration for potential customers.
Some of the features offered may be too advanced for small businesses or companies with limited partner programs.
Allbound PRM may require some time and effort to set up and fully integrate into a company's workflow, which could be a barrier for some customers.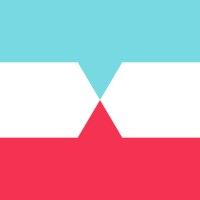 Product Description
Crossbeam is changing partnerships for the better. Our free account mapping tools, industry-leading network, and seamless Partner Cloud integrations make Crossbeam the most powerful Partner Ecosystem Platform ever created.
Pros and Cons
Crossbeam makes it easier to find and activate partnerships with over 13,000 companies on the network.
It facilitates secure sharing of data with partners by connecting Crossbeam with CRMs, Data Warehouses, Google Sheets, and CSV files.
Crossbeam has powerful matching engine that automatically identifies mutual accounts called 'overlaps' between the data of users and their partners.
The product may not be suitable for small businesses or startups who do not have any existing partnerships or networks.
It requires significant investment in software for sales teams to walk into every deal with the confidence, knowledge, and support of their partner network.
Crossbeam is focused more on B2B sales, and may not provide much value to other industries such as healthcare or hospitality.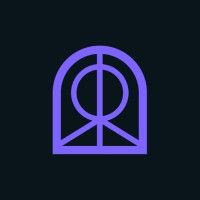 Product Description
Reveal's platform securely connects your CRM with partner companies, providing overlapping account insights, warm leads, and co-marketing opportunities to drive revenue growth.
Pros and Cons
Nearbound Revenue Platform helps companies leverage partners' data to generate revenue, which can result in an average 2x increase in revenue when selling to partner customers and an average win-rate increase of 43%.
Reveal allows for secure data sharing, making it a GDPR-compliant and exceptionally secure sharing platform, ensuring that businesses do not share any Personally Identifiable Information (PII) data.
Reveal's Pipeline feature and real-time mapping can track, measure, focus on high-performance partners, and save time, which is beneficial to partnership and sales teams.
Nearbound may not be suitable for all industries, as the platform's efficacy and benefits can vary across different industries.
Reveal's pricing plans may not cater to the needs of every business size, especially if they require a custom plan.
Despite being an excellent tool for strategic partnerships, Nearbound Revenue Platform may not necessarily replace inbound or outbound marketing strategies, so it may be necessary to use multiple strategies simultaneously to maximize revenue. Product Description
PartnerLinQ is a next-generation connectivity solution that reimagines control, visibility, and transparency across global supply chains and eCommerce.
Pros and Cons
PartnerLinQ offers end-to-end supply chain connectivity, which can help businesses streamline their processes and increase efficiency.
The platform provides real-time visibility and automation to help retailers deliver impeccable customer-centric services with increasing speed and efficiency.
PartnerLinQ offers various capabilities, including intelligent planning and forecasting, multi-enterprise collaboration, and actionable insights.
The cost of using PartnerLinQ's services is not mentioned in the passage, so it may be expensive for smaller businesses.
The platform requires integrating with other systems, which may take time and resources to set up.
The EDI algorithm contains business rules which need to be continuously updated, which may be a challenge for some customers.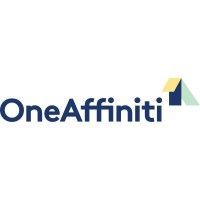 Product Description
(Recommended) Brands amplify their channel partners' potential with our through-channel marketing program.
Pros and Cons
Through-channel marketing programs achieve 80% monthly participation from partners and 22:1 attributable sales ROI.
Provides a unique combination of technology, services, and data to up-level partner marketing and achieve revenue growth.
Offers real-time campaign performance analytics, closed-loop reporting, and post-campaign summaries to provide insights into the success of the marketing programs.
The pricing model is not clear and may vary depending on the size and nature of the business partnership.
The platform may not be suitable for small-scale businesses with limited marketing budgets.
It may require a certain level of technical expertise and resources to fully utilize the services and technology provided by OneAffiniti.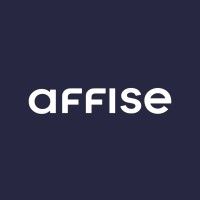 Product Description
Affise is a multi-purpose performance marketing solutions provider designed to simplify partnerships. With our 3 products Affise Performance, Affise MMP, and Affise Reach, we offer all necessary tools for affiliate marketing.
Pros and Cons
Affise offers a cost-effective and flexible tool to widen income streams with its all-in-one partner marketing platform.
Affise provides fraud prevention and automated performance-tracking tools that help increase conversion rates and scalability.
Affise has a wide array of clients who have seen significant growth in their revenue with the company's performance-based models.
The language used on the website can be technical and may be difficult for some potential clients to understand.
There is no pricing information readily available on the website, which makes it hard for potential clients to know whether it is within their budget range.
The company website does not have a lot of user reviews or testimonials, making it hard for potential clients to assess the reliability and trustworthiness of the company. Product Description
StructuredWeb is the world's leading enterprise-grade channel marketing automation platform.
Pros and Cons
Offers a comprehensive solution for managing marketing campaigns, including content creation, lead generation, and analytics.
User-friendly interface makes it easy for non-technical users to create professional-level marketing materials.
Provides valuable data insights to help businesses optimize their marketing efforts and improve ROI.
Pricing may be prohibitive for small businesses or startups.
Some users have reported issues with customer support and technical assistance.
The platform may not be suitable for businesses with highly specialized or niche marketing needs. Product Description
Build and grow your partner ecosystem (affiliate, referral, reseller partners...) fast with Kiflo, a modern PRM software designed for SMBs.
Pros and Cons
The product offers a range of features to effectively build, manage, and grow a profitable partner ecosystem.
It simplifies partner management and automates tasks, which saves time and allows for a focus on expanding the program and cultivating strong relationships with partners.
The product provides full visibility over partner activities, allowing for better data-driven decision-making, evaluation of partner performance, and investment in the most profitable partners.
The product may have a significant learning curve for new users to fully utilize all of its features and benefits.
The pricing for the product may not be affordable for some small and medium-sized businesses.
Some users may find that the product does not integrate seamlessly with all of their favorite apps. Product Description
Make channel management easy! Our partner relationship management and partner portal software has the lowest TCO in the PRM industry.
Pros and Cons
The product offers an out-of-the-box partner portal and PRM software for technology companies, which can help drive results and boost marketing reach.
The platform features plug and play integrations with HubSpot, Salesforce, Zapier, SSO, and APIs, maximizing efficiency and connecting channel applications.
The product is GDPR compliant and focuses on trust and safety, implementing security best practices within the organization and software.
There is no information given about the pricing of the product, which may make it difficult to assess whether it is a good fit for a company's budget.
The features and modules of the product are listed multiple times in the passage, which may feel repetitive and overwhelming for some readers.
While the passage mentions that the product can grow with clients through add-ons, there is no clear explanation or examples given of what these add-ons might be, which may make it difficult for potential customers to understand the full capabilities of the product.
Product Description
Everflow is the smarter Partner Marketing Platform. Amplify your performance results through scaling partnerships, affiliates, and your marketing channels.
Pros and Cons
Everflow Connect 2023 offers an opportunity to learn and stay updated on industry trends and insights.
Everflow's platform allows for the tracking of performance across different marketing channels.
Everflow offers a range of plans for e-commerce, B2B partnerships, and ad networks, making it suitable for different businesses.
Everflow's pricing is not transparent and may require contacting the company for specific pricing information.
Some resources, such as fireside chats and events, may not be easily accessible to all users depending on their location.
The platform requires some setup and integration with other tools and technologies to use it fully, which may take time for some users.
Missing a tool?
List it here

->
Frequently asked
questions
The best partner management software depends on your specific needs and goals, but popular options include PartnerStack, Allbound, and Zift Solutions. Evaluate features such as customizability, performance tracking, and communication tools, as well as pricing and integration capabilities, to find what aligns with your business.
Partner management software offers benefits such as tracking partner performance and sales, automating communication and payouts, streamlining workflows, providing data insights and analytics, improving collaboration and loyalty, and enhancing the partner experience. It helps businesses manage their partnerships effectively and optimize their revenue streams.
The common use of partner management software is to manage relationships with business partners, vendors, affiliates, and resellers. It enables businesses to efficiently communicate, track payments, manage contracts, and collaborate with partners. It also provides features for performance tracking, analytics, and reporting to optimize partner engagement and revenue growth.
When choosing partner management software, consider features like partner onboarding, deal registration, lead distribution, performance tracking, communication tools, analytics, integration options, and support. These features will help you effectively manage and optimize your partner relationships and drive revenue growth.
Partner management software is widely used in industries such as B2B services, technology, healthcare, finance, and manufacturing. It enables companies to manage their partnerships and collaborations effectively, optimize their performance, and drive revenue growth by leveraging partner relationships.
The cost of partner management software varies based on its features, provider, and level of service required. It can range from free plans with basic features to monthly subscriptions starting at $50 to $500 or more, depending on the scale of the business and the complexity of the partnerships being managed.
Yes, there are free partner management software tools available. Some popular options include Zoho CRM, Bitrix24, and Salesmate. These free plans often have limitations on features, integrations, and user numbers. However, they can be a good starting point for small businesses or those with basic partner management needs.
Partner management software typically requires moderate to advanced technical expertise. While some aspects of the software such as user interfaces may be user-friendly, setting up and customizing the software to meet specific business needs may require technical knowledge. Assistance from support resources may also be necessary for more complex tasks.
How to use this page to find the right software
Identify your needs and requirements from the software. Consider factors like functionality, features, platform compatibility, budget, and any specific industry or personal preferences.
Based on your needs, prioritize the features or functionalities that are essential for your software.
Explore the website link of each software to gather more detailed information about it.
Elevate your marketing campaigns with interactivity
📈 Increase engagement and conversions with interactive emails
✉️ Automate lifecycle email marketing for pin-point targeting with emails
⚡ Nurture leads with fun widgets like spin-the-wheel, quizzes, polls, etc
Early stage startup? These tools might help you
Better emails. less work.
super growth.