Best Data Collection Software in 2023
Are you looking for a Data Collection Software for your business? You have come to the right page. This guide will help you discover the best Data Collection Software of 2023 and along with a deep dive into their features, pricing, rating, etc.
What is Data Collection Software?
Data collection software enables organizations to gather and analyze large volumes of data from multiple sources, helping them to make informed decisions. This software automates the process of data collection, saving time and reducing errors. It can also provide advanced analytics capabilities for deeper insights. With data collection software, businesses can create custom surveys, collect feedback, and generate reports, allowing them to better understand their customers, market trends, and performance metrics.
How Data Collection Software work or function?
Data collection software works by providing a platform for individuals or organizations to gather and analyze data through various means, such as online forms or surveys. The software streamlines the process of data collection, helping to eliminate errors and inaccuracies that can occur in manual methods. The software also provides robust analytics tools, allowing users to interpret the results and gain insights that can inform decision-making. Overall, data collection software is a powerful tool that can help businesses and researchers collect and analyze data efficiently and accurately.
Benefits of Data Collection Software?
Benefits of Data Collection Software:
Automates data collection process, reducing the chances of errors and increasing efficiency.
Helps to organize, store, and analyze large amounts of data in real-time.
Provides insights and patterns which can improve decision making.
Increases collaboration among teams, streamlining workflow processes.
Enables data visualization and reporting, aiding in communication of insights to stakeholders.
How we curated this list
We conducted extensive research to identify a wide range of software options within each category. This involved exploring online resources, industry publications, software directories, and user reviews. Please note that the pricing and features mentioned here are subject to change. We recommend you to visit the product website for the latest information before making a decision.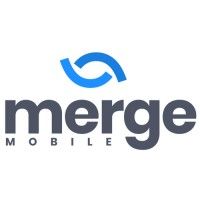 Product Description
FastField is a fully customizable mobile forms solution to build and distribute digital forms for inspections, checklists, or any other data collection need.
Pros and Cons
Easy to use: The product is easy to set up and use as it requires no technical experience and offers an intuitive mobile application.
Customizable forms: The solution allows users to create customizable forms based on their specific data collection needs in various industries.
Real-time data analysis: The product offers built-in dashboards that enable users to identify trends in their data and compare key performance indicators (KPIs) using filters.
May not be suitable for small businesses: The product's enterprise-grade features may not be the best fit for small businesses that may find it too complex or expensive.
Dependence on technology: As the product is entirely digital, it may not appeal or work well for some people and businesses who prefer paper documentation.
Internet dependency: Users need an internet connection to dispatch forms. In remote locations, offline form collection is available, but automatic delivery of forms and reports is not always feasible without internet access.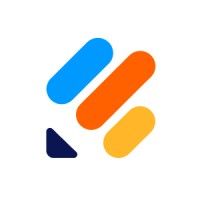 Product Description
Create forms and surveys for free with Jotform's drag-and-drop form builder. Start collecting registrations, applications, orders, and payments today.
Pros and Cons
Allows users to create professional-looking forms with no coding required.
Offers over 150 integrations for businesses to seamlessly send form submissions to various services.
Enables users to collect online payments directly through their form.
No mention of the pricing structure on the landing page, which may make it difficult for potential customers to determine if the product is within their budget.
The landing page is overwhelming with an extensive list of features and may confuse some users.
It is unclear what kind of customer support is available and how responsive the support team is.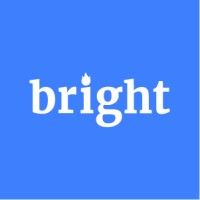 Product Description
Award winning proxy networks, powerful web scrapers, and ready-to-use datasets for download. Welcome to the world's #1 web data platform.
Pros and Cons
Offers multiple solutions for web data extraction including scraping solutions and proxy networks.
Wide range of proxy options with over 72 million IPs, covering 195 countries.
Offers customized dataset building services for customers who can't find what they need in the marketplace.
No information on pricing available in the passage, which could be a concern for potential customers.
The platform seems to be targeted towards developers, so it may not be user-friendly for less tech-savvy customers.
The absence of a clear privacy policy in the passage could make customers apprehensive about data security.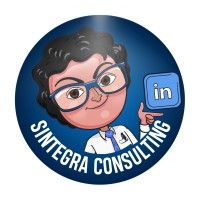 Product Description
Build beautiful, interactive forms — get more responses. No coding needed. Templates for quizzes, research, feedback, lead generation, and more. Sign up FREE.
Pros and Cons
Offers both first-party and third-party cookies to show more relevant content.
Provides user-friendly, visually pleasing form templates for various use cases.
Offers 120+ integrations with other apps and platforms for seamless workflow.
No clearly defined advantages for accepting cookies.
No indication of how long the collected data will be stored/maintained.
Limited customization options for forms beyond certain template designs.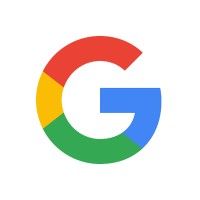 Product Description
Search the world's information, including webpages, images, videos and more. Google has many special features to help you find exactly what you're looking for.
Pros and Cons
Easy to use: Google Forms is very intuitive and user-friendly, with simple drag-and-drop functionality that makes it easy to create forms quickly.

Customizable: Google Forms has a wide range of pre-built templates to choose from, and also allows you to customize your form with your own logo, images, and themes.

Free: Google Forms is entirely free to use and has no hidden costs, making it an affordable option for businesses of all sizes.
Limited customization: While Google Forms does allow for some customization, it may not be enough for more complex forms that require more advanced features or functionality.

Limited data tracking: Google Forms has limited data tracking capabilities, which may make it difficult to track responses or analyze data in real-time.

Limited integrations: Google Forms has limited integrations with other software tools or platforms, which may make it difficult for businesses to automate workflows or transfer data between systems. Product Description
Wufoo's online form builder helps you create custom forms in minutes. Use Wufoo to create registration forms, application forms, surveys, contact forms, payment forms and more. Sign up free!
Pros and Cons
Easy to use and customize forms without requiring coding skills
Accepts online payments through popular payment partners
Able to create unique form experiences that match the brand or website design
Offers only cloud-based form builder, which may not be suitable for organizations with restricted internet access
The number of forms that can be built for free is limited
Integrations with certain popular software may not be available, which can be a disadvantage for some users. Product Description
Capture data, generate documents, and collect digital signatures with easy-to-use workflow automation software. Learn how Formstack can help you now.
Pros and Cons
Versatile online forms can be created without any coding to collect data with ease.
Documents can be prepared and customized efficiently with automated software.
Signatures for forms and documents can be collected digitally, eliminating paperwork.
The platform offers numerous features, which may be overwhelming for some users.
The cost may not be suitable for small businesses or individuals.
There may be a learning curve to fully utilize all the features offered by the software.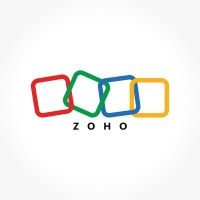 Product Description
Zoho Forms is a powerful online form builder for business. Create & share forms online, collect data & collaborate with your team on the go. Try for free!
Pros and Cons
Efficient data management and collection with instant alerts.
Easy creation of visually appealing online forms with customizable themes, templates, and simple user interface.
Integrations with several daily apps for seamless data flow and collaboration, as well as optimized form performance with analytics and UTM tracking.
Not clear if the free sign-up comes with any limitations or if it only provides a temporary trial period.
Heavy reliance on online connectivity, and mobile app functionalities may not be accessible in areas with poor internet connectivity.
The document mergers and e-sign workflow features are only accessible through separate paid plans, which may add unnecessary costs for some users.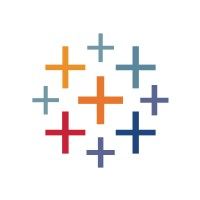 Product Description
Tableau can help anyone see and understand their data. Connect to almost any database, drag and drop to create visualizations, and share with a click.
Pros and Cons
Tableau is an integrated platform that allows users to connect to all their data sources with fully integrated AI/ML capabilities, governance and data management, visual storytelling, and collaboration.
Tableau provides limitless data exploration without interrupting the flow of analysis with built-in visual best practices.
Tableau has an extensive community of over a million members, where users can connect with like-minded people, learn, grow, and be inspired.
Tableau can be expensive for small businesses, as some features are only available with higher-tier pricing plans.
Tableau software can require a learning curve for new users who are not familiar with data analysis software.
Although Tableau has a large community and resources, support options may be limited for users who prefer direct customer support.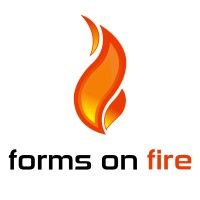 Product Description
Replace your paper forms with smartphones and tablets using Forms On Fire custom mobile app builder. No programming experience necessary. Free trial.
Pros and Cons
Super user-friendly interface.
Offers professional services to help design almost anything.
Offers many integration options and works offline or online.
Pricing information is not clear from the passage.
Module or hardware compatibility information is not provided.
It may require some training to use all of its features effectively. Product Description
Startquestion is an all-in-one survey software that lets you measure NPS, CSAT and CES, collect feedback, gather employee insights, and run various surveys. With advanced segmentation and a range of features, you can enhance your website or app UX, validate your product or service ideas, and gain insights about your target audience. It offers voting, knowledge tests, and psychological assessments for different industries, including education and healthcare. With Startquestion, you can easily manage your surveys and get answers within hours of deployment.
Pros and Cons
Startquestion offers a wide range of features, which allows for customization of surveys based on specific needs.
The platform offers ready-made survey templates for customer experience, employee insights, user research and other survey types that can be customized.
The system offers data security features that comply with GDPR regulations.
The pricing of the software is not stated on the product page, which can be a drawback for potential users.
It is not clear whether the system offers multilingual capabilities that can cater to international users or survey respondents.
The system may not be suitable for organizations that require complex data analysis and visualization tools.

Product Description
SurveyCTO is the most reliable, secure, and scalable mobile data collection platform for researchers and professionals working in offline settings.
Pros and Cons
SurveyCTO is a reliable, secure, and scalable mobile data collection platform.
It has sophisticated workflows, robust quality control features, and real-time visualizations.
SurveyCTO provides a premium technology that anyone can use, enhancing data-based analysis and decision-making around the world.
It may only be useful for researchers and professionals working in offline settings.
Despite having a single, transparent plan, the pricing might not be suitable for all users.
The automated quality checks and data classification systems might not be entirely accurate, and manual monitoring and corrections may be required. Product Description
Snowplow gives teams complete flexibility and control over how behavioral data is collected, structured, processed, modeled and stored.
Pros and Cons
Snowplow BDP Cloud enables companies to create their own behavioral data in real-time, which can contribute to creating more accurate and predictive customer profiles for advanced data-driven use cases.

With Snowplow's Data Product Accelerators, companies can accelerate their data product creation process and drive more value faster.

Snowplow BDP Cloud allows for customizable event and entity definitions and private deployment for full data ownership.
Snowplow BDP Cloud may require technical expertise to fully utilize its developer-first engine and deployment options.

The cost of Snowplow's tiers and deployment options may be prohibitive for smaller companies or startups.

Snowplow BDP Enterprise is a privately deployed option that may not be feasible for companies operating on a small scale. Product Description
Questionscout is the all-in-one online form builder tool that enables you to make beautiful, responsive forms that your customers will love. Start your free 14-day trial today, no credit card required!
Pros and Cons
QuestionScout offers a free 14-day trial with no credit card required, allowing users to try out the product before committing to a purchase.
The platform is rated highly by users on G2, with a score of 4.9/5.
QuestionScout allows users to build fully customizable and brandable forms and surveys with their no-code form builder, answer piping, and logic.
Some of the advanced features, such as Stripe, Square, Mollie, or PayPal integrations for collecting payments on forms or surveys, may require additional fees.
The pricing for QuestionScout is not readily available on the website, which may be inconvenient for potential customers who want to compare prices with other data collection tools.
While QuestionScout offers a wide variety of templates for forms, surveys, quizzes, and assessments, some users may find that there are limitations to customizing these templates to fit their specific needs.
Missing a tool?
List it here

->
Frequently asked
questions
The best data collection software varies based on your specific needs and goals. Popular options include Google Forms, Survey Monkey, Qualtrics, and Typeform. Evaluate features, pricing, scalability, and integration capabilities to find the software that aligns with your data collection requirements.
Data collection software enables businesses to gather and analyse useful information, streamline processes, and make data-driven decisions. It offers benefits such as improved accuracy, time savings, reduced costs, enhanced security, scalability, and increased efficiency.
The common use of data collection software is to gather and organize data from various sources such as surveys, feedback forms, and online behavior. It helps businesses to understand their audience, improve customer experiences, make informed decisions, and create personalized marketing campaigns. It also provides features for data analysis, visualization, and reporting to identify trends and patterns.
When selecting data collection software, consider features such as compatibility with various data sources, customizable data collection fields, real-time data collection and analysis, secured data storage, integration with other software, data visualization, and responsive technical support. These features ensure effective and efficient data collection and analysis for your business needs.
Data collection software is used in multiple industries, including healthcare, finance, education, retail, and many others. This versatile tool collects and analyzes data to help businesses make informed decisions based on customer behavior, market trends, and other factors.
The cost of data collection software depends on different factors like features, provider, and size of data collected. The price can range from free plans with basic features to monthly subscriptions starting at $50 up to $200 per user, or more for advanced functionalities and enterprise-grade service.
Yes, there are free data collection software tools available. Some popular options include Google Forms, SurveyMonkey, and Typeform. These free plans often have limitations on features and the number of responses. However, they can be a good starting point for small businesses or individuals with basic data collection needs.
Data collection software can require varying levels of technical expertise depending on the specific software and its features. Some software may offer an intuitive interface with pre-designed templates, making it easy for users with basic computer skills to collect data. However, more advanced features or complex customizations may require technical knowledge or assistance from support resources. It is important to carefully evaluate each software's requirements and capabilities before selecting one for your needs.
How to use this page to find the right software
Identify your needs and requirements from the software. Consider factors like functionality, features, platform compatibility, budget, and any specific industry or personal preferences.
Based on your needs, prioritize the features or functionalities that are essential for your software.
Explore the website link of each software to gather more detailed information about it.
Modernize your operations with interactivity
📈 Automate bills, usage reports, and notifications with the journey feature
⚡ Enable people to raise issues inside the emails using forms
✉️ Use APIs to trigger and send notification and reminder emails
Early stage startup? These tools might help you
Better emails. less work.
super growth.