Best Seo Software in 2023
Are you looking for a Seo Software for your business? You have come to the right page. This guide will help you discover the best Seo Software of 2023 and along with a deep dive into their features, pricing, rating, etc.
What is SEO Software?
SEO software is a tool that helps businesses and organizations optimize their websites and online content for search engines. With its features such as keyword research, on-page optimization, link tracking, and analytics, it enables users to track and analyze their search engine rankings, analyze competitors, and improve their overall search engine optimization strategies. The software provides valuable insights and actionable recommendations to improve website traffic and boost online visibility.
How SEO Software work or function?
SEO software operates by analyzing and reporting on various aspects of a website's performance, such as search engine rankings, backlinks, keyword optimization, and more. By providing valuable insights and recommendations, SEO software can help website owners improve their online visibility and drive more traffic to their site. Some popular features of SEO software include keyword research tools, competitor analysis, website audit tools, and rank tracking capabilities. Ultimately, the goal of SEO software is to help businesses stay ahead of the competition and achieve their marketing goals.
Benefits of SEO Software?
Implementing SEO software can help identify technical website issues that are hindering search engine rankings, and provide recommendations for improvement.
It can also assist with keyword research to optimize content, track website performance, and monitor competitor activity.
Using SEO software can save time by automating certain tasks, such as generating reports and analyzing data.
Overall, utilizing SEO software can lead to increased website traffic, improved search engine rankings, and a better understanding of website performance and audience engagement.
How we curated this list
We conducted extensive research to identify a wide range of software options within each category. This involved exploring online resources, industry publications, software directories, and user reviews. Please note that the pricing and features mentioned here are subject to change. We recommend you to visit the product website for the latest information before making a decision.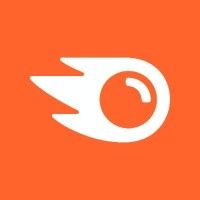 Product Description
Turn the algorithm into a friend. Make your business visible online with 55+ tools for SEO, PPC, content, social media, competitive research, and more.
Pros and Cons
Semrush offers a complete and easy SEO toolkit that can help grow organic traffic and improve search rankings.
The tool can unveil competitor marketing strategies and tactics, and can offer ideas for growing market share.
Semrush provides a powerful social media toolkit that helps create effective social media strategies by scheduling and posting content and analyzing post performance.
Semrush may be a bit overwhelming for beginners, as it has multiple features and requires a learning curve.
Pricing may be expensive compared to other tools on the market.
Although Semrush offers a content marketing toolkit, it may not be as comprehensive as other stand-alone content marketing tools.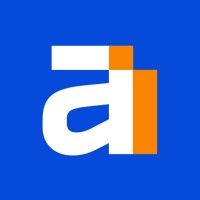 Product Description
You don't have to be an SEO pro to rank higher and get more traffic. Join Ahrefs – we're a powerful but easy to learn SEO toolset with a passionate community.
Pros and Cons
Comprehensive SEO toolset that includes a variety of features such as site audit, backlink research, keyword research, and more.
High-quality data and metrics that are trusted by 64% of SEO professionals, making it an essential tool for businesses looking to improve their search traffic.
Tons of educational resources including free courses, video tutorials, guides, and case studies available on their blog and Academy, making it easy for users to learn and improve their SEO skills.
Ahrefs can be expensive for smaller businesses or individuals with limited budgets.
While the tool offers a vast range of features, some users may find it overwhelming or difficult to navigate.
The tool's reliance on backlink data may place too much emphasis on that factor, leading to a narrow focus on SEO strategies.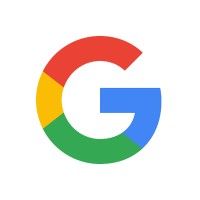 Product Description
Search the world's information, including webpages, images, videos and more. Google has many special features to help you find exactly what you're looking for.
Pros and Cons
Helps to measure site's search traffic and performance.
Provides the ability to monitor and review the index coverage report.
Alerts with emails about site's issues and helps to identify the URLs affected by those issues.
Need to register and verify ownership of the website to use this tool.
Requires some technical knowledge about coding and website implementation.
Some of the features are specific to certain types of websites (for instance, Rich Results only for structured data sites).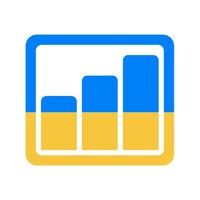 Product Description
SE Ranking is a reliable SEO platform for solving any SEO task. Accurate data, intuitive dashboards, and hassle-free reporting come at an affordable price.
Pros and Cons
SE Ranking is a scalable solution that can be used by enterprises, agencies, small and medium-sized businesses, as well as entrepreneurs.
It offers an all-in-one SEO platform with features such as keyword rank tracking, on-page SEO checker, website audit, competitor analysis tool, backlink checker, and local marketing tool.
The platform has over 800,000 customers that have ranked higher with SE Ranking, making it a trusted solution for SEO needs.
Pricing information is not readily available, and potential customers would need to request a demo or start a free trial to determine the costs of using the platform.
Some features, such as the marketing plan and social media tools, may be considered basic and may not be as comprehensive as other dedicated tools in the market.
Some users may find the platform overwhelming with a "near-infinite number of keywords" available for tracking, and may prefer a simpler and more streamlined solution for their SEO needs.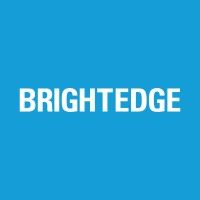 Product Description
BrightEdge is the leading SEO solution and content performance marketing platform, helping more than 1,700 customers generate more organic traffic. BrightEdge is based in San Mateo, CA with offices in New York, Seattle, Chicago, Cleveland, Tokyo, Sydney, and London. Contact us for an SEO demo today.
Pros and Cons
Real-time research, recommendations, and rankings in a unified platform.
Reveals the intent behind search queries and prioritizes efforts by forecasting business impact.
Helps customers to discover hidden opportunities for high-performing content.
The product offers more than 20 different solutions which can get overwhelming for the users.
It is mainly geared towards enterprise SEO rather than small businesses making it less accessible.
It may require some level of expertise to use all the features to their fullest potential.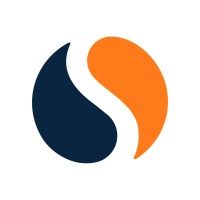 Product Description
All in one website traffic analytics & competitive intelligence - Compare website traffic and performance, analyze strategies & grow your market share!
Pros and Cons
Provides in-depth website analysis and data through its comprehensive platform.
Offers actionable insights to improve website performance, traffic, and user engagement.
Allows for benchmarking against competitors and industry benchmarks.
Limited data accuracy and reliability in some cases.
Pricing can be expensive for small businesses and may not be suitable for all budgets.
Some features may require technical expertise or experience to fully utilize.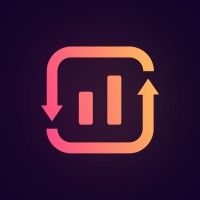 Product Description
Use Surfer to research, audit, write, optimize and generate SEO optimized articles in 20 minutes. Everything you need to create a comprehensive content strategy that yields real results is a click away with Surfer!
Pros and Cons
Surfer AI can generate optimized articles quickly with just a few clicks, saving time and effort.
The tool provides suggestions for catchy headlines, outlines, and questions, making content creation easier even for non-experts.
Surfer offers a range of add-ons, such as Surfer Academy, SEO Writing Masterclass, and Community Facebook Group, that can help users improve their SEO skills.
Surfer's pricing may not be affordable for small businesses or individuals on a tight budget.
The tool's reliance on AI and automation may lead to less personalized content that lacks human touch.
Surfer may not be suitable for advanced SEO strategies or highly competitive niches where manual research and analysis are necessary.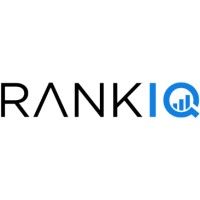 Product Description
Make post outlines in minutes, create content in half the time and get access to the lowest competition keywords in your niche.
Pros and Cons
The tool provides a library of low competition high traffic keywords for every niche, making it easier to optimize content for higher search engine rankings.
The SEO content briefs can help in creating complete content outlines in minutes, which reduces the time and effort required to research on topics for writing.
The content optimizer's writing assistant provides suggestions on what needs to be added to the post to make it more comprehensive and competitive for a 1st page Google ranking.
The pricing of the tool is not very clear, as it is mentioned at one place as $99 and at another place as $49 with a 50% off rate, which can lead to confusion.
The tool may not be suitable for everyone as it is mainly targeted towards bloggers and businesses that run a blog, and may not be useful for other types of websites.
The testimonials provided in the passage are limited and may not provide a complete picture of how effective the tool is in improving search engine rankings for different types of content and niches.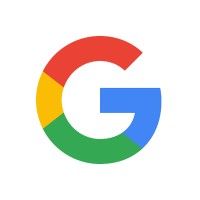 Product Description
Search the world's information, including webpages, images, videos and more. Google has many special features to help you find exactly what you're looking for.
Pros and Cons
The product, Google Trends, allows users to explore issues and events in detail and discover what people are searching for around the world.
It offers a data visualization project where the Trends Data Team works with designers to tell stories with data and make the results open source.
The product provides resources for beginners to learn about how to use it and get started with Trends.
There may be a learning curve for individuals who are not familiar with data trends and how to utilize them.
Inaccurate data sets could lead to incorrect conclusions being drawn from the data.
The product might not be suitable for users who are uncomfortable with sharing their search data as it requires users to agree to its privacy terms.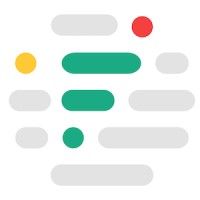 Product Description
Frase merges SEO Research and AI into one intuitive software, making it the fastest and easiest way to create content that ranks on Google.
Pros and Cons
Frase is an intuitive software and the fastest way to create content that ranks on Google.
Frase helps in simplifying SERP research by analyzing and condensing content from the top search results of any query.
Frase allows for simplified collaboration with freelancers and coworkers with its in-built tools.
Frase may not be affordable for small businesses as the pricing is not mentioned on the website.
Frase is an AI-based tool which may not cater to the preferences of writers who prefer a more manual approach to writing.
The accuracy of the AI-generated content may not always be perfect, which could lead to reworking certain sections of the content. Product Description
With SEO PowerSuite's Reporting tools, you can create perfect SEO reports, either by using templates, or by creating your own custom, White Label reports.
Pros and Cons
All-in-one toolkit for SEO professionals with a comprehensive set of tools for keyword research, rank tracking, on-page optimization, backlink analysis, and link building capabilities.
Offers branded, white-label, customizable, and responsive reporting features that can be easily shared with clients.
Available for Windows, Apple, and Linux, and considered 3X cheaper than other SEO software tools, making it cost-effective for businesses of any size.
The software is only available as a desktop tool, which can limit its accessibility for SEO professionals who prefer cloud-based solutions.
While the software offers a free version, it is limited in some SEO functions, which may not be sufficient for in-depth analysis or advanced SEO tasks.
Setup and customization of the tool may require some technical expertise, which could take some time to learn for newer users. Product Description
AccuRanker is the Ultimate Rank Tracker Tool for Enterprises and SEO Agencies which facilitates keyword rank tracking and allows them to measure organic growth online.
Pros and Cons
AccuRanker is the fastest SERP Checker and Tracker on the market, making it ideal for enterprises and SEO agencies that prioritize speed and efficiency.
AccuRanker offers transparent pricing, with all features available across all pricing plans, making it flexible and suitable for both enterprises and SEO agencies.
AccuRanker offers easy data accessibility, with all data and calculated metrics available within the AccuRanker REST API, making it easy for developers and people with technical skills to create their custom applications or reporting.
AccuRanker may be more expensive than other keyword tracking tools on the market, making it less accessible for small businesses or individuals with a limited budget.
While AccuRanker offers a wide range of metrics for tracking and analyzing SEO performance, some users may find the plethora of options overwhelming and difficult to navigate.
AccuRanker's focus on enterprise-level SEO may make it less appealing to smaller businesses or individuals who do not require such advanced features.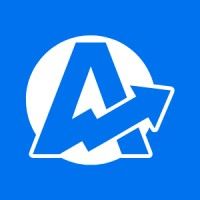 Product Description
AgencyAnalytics helps marketing agencies scale with automated client reporting. Create custom dashboards and reports for SEO, PPC, social media, and more.
Pros and Cons
Automated reporting saves time and effort.
Customizable dashboards and reports allow for a personalized experience for clients.
Integration with over 75 marketing tools means all the client data can be found in one place.
No information is available regarding the pricing of the product, which may be a concern for potential customers.
It is specific to marketing agencies, so it might not be suitable for individual marketing professionals or businesses.
It may take some time for the user to understand and become proficient in using the software, which can be an initial challenge. Product Description
Conductor's organic marketing platform helps marketers create powerful content to drive quality traffic to their site and accelerate digital growth and revenue.
Pros and Cons
Provides instant optimization of live content, allowing quick changes to be made.
Offers on-demand AI recommendations to create high-performing content.
Offers unlimited keyword rank tracking across various locations, search engines, and device combinations, enabling a holistic view of digital visibility.
The platform seems geared towards enterprise teams, so it may be less accessible for smaller businesses or individuals.
The platform offers a wide range of services, which may make it overwhelming or confusing for users who only require specific features.
There is no pricing information readily available on the website, so it may be difficult for users to assess the cost-effectiveness of the platform. Product Description
Yoast helps you with your website's search engine optimization, with our internationally loved software and our online SEO courses.
Pros and Cons
Provides several products and services to optimize a website's SEO.
Offers free online courses to learn about SEO and WordPress.
Has a help center that provides support and answers to any questions.
No information about the pricing of products and services mentioned.
No clear indication of how they protect user data with the use of cookies.
Some product descriptions are brief and lack in-depth information.
Missing a tool?
List it here

->
Frequently asked
questions
The best SEO software depends on your specific needs and goals. Popular options include Ahrefs, SEMrush, and Moz. Evaluate features like keyword research, site audit, backlink analysis, and pricing to find the software that aligns with your business requirements.
SEO software offers multiple benefits such as website optimization, keyword research, rank tracking, backlink analysis, content analysis, and competitor research. It aids businesses in improving their search engine visibility, driving organic traffic, building authority, identifying weaknesses, and staying ahead of the competition.
The common use of SEO software is to improve website ranking and visibility on search engines. It enables businesses to analyze keywords, research competitors, identify technical issues, optimize content, and track performance. It also provides features for link building, website audit, and reporting to enhance the effectiveness of SEO strategies.
When choosing SEO software, consider features like keyword research, site audit, backlink analysis, rank tracking, competitor analysis, on-page optimization suggestions, content optimization, reporting, and customer support. These features will help you effectively manage and optimize your SEO strategy.
SEO software is used across various industries, including e-commerce, retail, B2B services, travel and hospitality, media and entertainment, nonprofit organizations, and more. It is a versatile tool that helps businesses of all sizes and sectors to effectively improve their search engine rankings and drive organic traffic to their websites.
The cost of SEO software can range from free plans with basic features to premium plans costing $99 to $999 or more per month. The cost depends on the features and scale required, as well as the provider and level of service needed.
Yes, there are free SEO software tools available. Some popular options include Google Analytics, Google Search Console, MozBar, and Yoast SEO. These free plans often have limitations on features and data access, but they can still provide valuable insights and optimization recommendations for small businesses or those with basic SEO needs.
Most SEO software is designed to be user-friendly, requiring minimal technical expertise. Basic computer skills and understanding of SEO concepts are generally enough to get started. However, advanced features or complex analysis may require some technical knowledge or assistance from support resources.
How to use this page to find the right software
Identify your needs and requirements from the software. Consider factors like functionality, features, platform compatibility, budget, and any specific industry or personal preferences.
Based on your needs, prioritize the features or functionalities that are essential for your software.
Explore the website link of each software to gather more detailed information about it.
Elevate your marketing campaigns with interactivity
📈 Increase engagement and conversions with interactive emails
✉️ Automate lifecycle email marketing for pin-point targeting with emails
⚡ Nurture leads with fun widgets like spin-the-wheel, quizzes, polls, etc
Early stage startup? These tools might help you
Better emails. less work.
super growth.