Best Buyer Intent Software in 2023
Are you looking for a Buyer Intent Software for your business? You have come to the right page. This guide will help you discover the best Buyer Intent Software of 2023 and along with a deep dive into their features, pricing, rating, etc.
What is Buyer Intent Software?
Buyer intent software tracks online behavior to identify the interests and intent of prospects, helping businesses generate relevant and personalized content. By analyzing search patterns, website activity, and social media interactions, these tools offer rich insights into customer buying behavior, allowing businesses to create more effective marketing strategies that drive sales. They enable marketers to target prospects with tailored messages at the right time and efficiently convert them into loyal customers.
How Buyer Intent Software work or function?
Buyer intent software works by analyzing a potential customer's behavior, including their online activity and interactions with a company's website or social media. This information is used to determine the customer's intent and level of interest, allowing the company to personalize their marketing efforts and better target their potential customers with relevant content and messaging. By using buyer intent software, companies can improve their conversion rates and drive more revenue from their marketing efforts.
Benefits of Buyer Intent Software?
With buyer intent software, businesses can identify potential customers who are already showing interest in their products or services, which can lead to higher conversion rates.
It can also help in creating customized marketing campaigns and targeted outreach to maximize ROI.
Buyer intent software provides real-time data and insights, allowing businesses to adjust their strategies on the fly and stay ahead of their competition.
How we curated this list
We conducted extensive research to identify a wide range of software options within each category. This involved exploring online resources, industry publications, software directories, and user reviews. Please note that the pricing and features mentioned here are subject to change. We recommend you to visit the product website for the latest information before making a decision.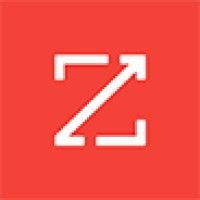 Product Description
Automate data quality & data orchestration tasks at scale. Dedupe, Score, Match Leads-to-Accounts, Segment, Enrich, Normalize & Route Leads
Pros and Cons
Helps sales teams streamline their workflow and increase productivity
Provides deep insights into prospects and customers with its comprehensive database
Allows for seamless integration with other sales tools for a complete sales solution
Expensive pricing may not be feasible for smaller businesses
Limited access to certain features for lower tier plans
Some users may find the interface overwhelming or difficult to navigate at first.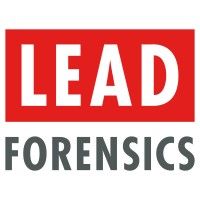 Product Description
Lead Forensics is the industry leader in B2B website visitor identification. Discover new opportunities, close more deals, increase revenue.
Pros and Cons
Helps businesses identify website visitors and improve conversion rates.
Provides detailed visitor information, such as company name and contact details.
Offers real-time alerts for website activity, enabling swift follow-up by sales teams.
Higher pricing compared to other lead tracking tools.
Certain businesses may not require such detailed visitor information.
Limited availability outside of the US and UK markets.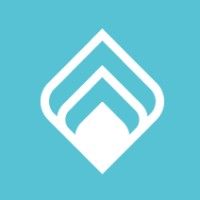 Product Description
Qualified is the #1 conversational marketing solution for Salesforce users. Meet instantly with qualified prospects in real time on your website using Qualified Conversations live chat, voice & video.
Pros and Cons
Provides both live chat and chatbots for engaging buyers in real-time conversations, which can help increase website conversions.
Offers the ability to schedule sales meetings instantly on the website with qualified buyers, which can save time and improve sales team efficiency.
Uses AI-powered intent data to identify accounts that are in-market to purchase, giving businesses the opportunity to personalize their outreach efforts and improve their pipeline generation.
Pricing information is not provided upfront, which could be an issue for businesses with limited budgets or those looking for transparent pricing.
The product seems to be designed primarily for Salesforce customers, potentially limiting its accessibility for businesses using other CRMs.
The website is quite busy and overwhelming with information, which could make it difficult for users to navigate and find what they are looking for.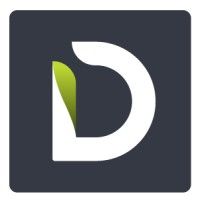 #4
Demandbase ABM/ABX Cloud
Product Description
Demandbase is a leader in Account-Based Marketing (ABM) Software, Go-to-Market (GTM) Tools, B2B Advertising Platform, and B2B Data.
Pros and Cons
Demandbase One is a smarter go-to-market platform that helps businesses find, engage, and focus their time and money on accounts most likely to buy, resulting in more revenue and less waste.
Account intelligence, fueled by a combination of a business's data, Demandbase's data, and AI, helps to spot opportunities earlier and orchestrate smarter sales and marketing motions.
Demandbase One offers flexible and transparent service, which builds trust, scalable, and adaptable to businesses' needs.
Demandbase One seems to be focused on the B2B market, so it may not be relevant or helpful for businesses operating in other markets.
While the pricing is available for businesses to find the package that fits their needs, it is not disclosed on the website, which may require businesses to reach out to Demandbase One directly to get accurate and tailored pricing information.
The array of services offered by Demandbase One may seem complex and overwhelming for new businesses or those not familiar with ABM.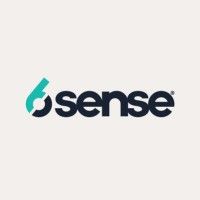 Product Description
Reinvent the way your company creates, manages, & converts pipeline to revenue. Our ABM software reveals revenue insights that leads to high-quality pipeline, eliminating guesswork & empowering your revenue team with the data and visibility it needs.
Pros and Cons
Pinpoints the accounts that matter most, reducing the risks of missed opportunities and mistimed deals.
Provides accurate predictions of buying stages and fit, empowering sales teams to engage with accounts at the right time.
Offers game-changing integrations with Salesforce, Hubspot, and other applications, streamlining data-driven strategies.
The cost of the product is not disclosed, so it may be expensive for some businesses.
The effectiveness of the platform relies heavily on data accuracy, which may vary depending on the industry and data sources.
The product seems to be customized for ABM strategies, so it may not be beneficial for companies focused on other marketing tactics. Product Description
Providing a surprisingly human shopping experience. Trusted and secure. Millions of domains to choose from.
Pros and Cons
Zero percent financing available.
Quick delivery of the domain after purchase.
30-day money back guarantee provided for customer satisfaction.
The domain is relatively expensive at $2,195.
Domain transfers can take up to 5 days, which may cause inconvenience for some customers.
The purchase of the domain includes only the domain name itself, and additional services like hosting and web design must be found separately.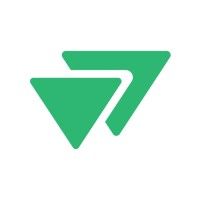 #8
RollWorks Account-Based Platform
Product Description
Say hello to the RollWorks account-based marketing (ABM) platform, the B2B and ABM solution shown to deliver over 5X the ROI of other ABM platforms.
Pros and Cons
RollWorks ABM platform helps businesses accelerate revenue growth by focusing on the right accounts at the right time.
The platform helps to identify the best-fit accounts for your business by using proprietary data and machine learning, which aligns marketing and sales efforts.
RollWorks does it all: Identify targets, run cross-channel campaigns, and measure the effectiveness of ABM at both the account and contact level.
Pricing is not mentioned on the website, which may be a deterrent for some businesses considering this platform.
RollWorks is part of HubSpot's collection for ABM apps, which may limit the platform's compatibility with other marketing and sales tools.
The platform's success depends on the accuracy of its identification and engagement capabilities, which rely on proprietary data and machine learning. Businesses may need to invest time in verifying the accuracy of these capabilities before relying solely on the platform.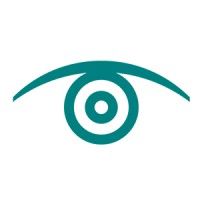 Product Description
Priority Engine™ provides opt-in, Prospect-Level Intent insights to improve sales and marketing performance by giving access to active buyers researching solutions now.
Pros and Cons
TechTarget offers a comprehensive range of solutions that cater to different aspects of B2B marketing such as ABM/ABX, tech marketing, partner marketing, and tech sales.
The company provides access to over 70 million high-quality contacts, allowing clients to enrich their contact databases.
TechTarget's Priority Engine, an opt-in, Prospect-Level Intent data solution, provides direct access to the most active buyers in specific market categories.
The passage contains industry jargon that may be difficult for those outside the B2B marketing industry to understand.
The passage does not mention the pricing or cost of TechTarget's products and services, making it difficult to assess their affordability.
The benefits of TechTarget's products and services are not clearly explained, making it hard to determine their effectiveness.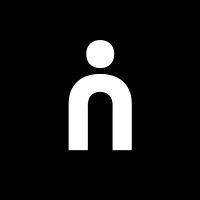 Product Description
Welcome to Foundry. We generate and innovate with data, driving demand for technology marketers everywhere. Our global media brands build real relationships.
Pros and Cons
Foundry uses intent-driven programs to target, engage, and convert buyers earlier, which can lead to more efficient and effective marketing outcomes.
Foundry can provide rich B2B intent data that can help improve marketing and sales results by guiding the buyer journey and engaging buyers in relevant settings.
With over 50 years of experience in the tech industry, Foundry has a trusted reputation and fosters robust events that bring technology leaders together to collaborate, innovate, and discover.
The passage does not provide specific information on the pricing or cost of Foundry's services or products, making it difficult to evaluate their affordability or value.
The passage mainly highlights the benefits of Foundry for B2B technology marketers, so it may not be as relevant or useful for businesses in other industries.
The passage does not mention any potential drawbacks or limitations of using Foundry's services, such as privacy concerns or challenges in integrating their technology with existing marketing strategies. Product Description
Triblio is the Predictive Orchestration ABM Platform that Converts Intent into Revenue
Pros and Cons
Proprietary intent data spans 150M global profiles and 5B monthly interactions.
Orchestrate multi-channel, multi-stage ABM campaigns that nurture prospects from early interest to closed-won with Drag & Drop Orchestration UI.
Triblio AI unifies intent signals into a single, simple SmartScore to prioritize accounts that are likely to convert higher.
Limited information about the pricing of the product.
Not much information about how their product can be integrated with already existing marketing strategies.
No mention of the level of customer support provided by the company.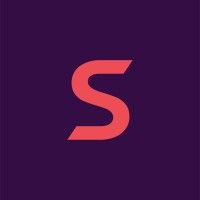 Product Description
6sense Revenue AI™ for Sales is the preeminent sales intelligence software; it will empower your marketing and sales teams to uncover previously hidden buyer intent and buying teams.
Pros and Cons
The software provides account intelligence to help sales teams proactively prospect the best opportunities, craft better outreach, and close deals faster.
The predictive analytics models continuously learn from historical and real-time data to predict which prospects are most likely to buy.
The software seamlessly integrates with major CRM platforms to provide sellers with a consolidated, productivity-boosting selling experience.
The pricing for the software is not immediately available on the website and requires a demo first.
The software seems to focus heavily on generating new leads and may not offer as many features for managing and nurturing existing leads.
The language and terminology used throughout the website may be technical or confusing for some potential users who are not experienced in sales intelligence software.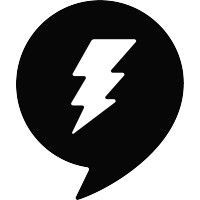 Product Description
Drift's Conversation Cloud helps businesses connect with customers in the moments that matter most — using chat, email, video, and more.
Pros and Cons
Drift's Conversation Cloud helps marketing, sales, and customer teams easily connect with customers through conversations that build trust and grow revenue.
Drift offers conversational marketing, conversational sales and conversational service, which are personalized conversations via chat, email, video or whatever method customers prefer.
According to the company, Drift customers experience an average return-on-investment of 670% over three years, which is a safe investment.
The product seems to be tailored towards larger companies rather than small businesses, as the testimonial provided is from a director at SAP Concur, which is a large corporation.
It is unclear if the product is affordable for small businesses, as pricing information is not readily available on the website.
The product relies heavily on conversations with customers, which might not be the preferred method of communication for all customers or businesses. Product Description
Boost sales by identifying website visitors and using their behaviors to engage those ready to make a purchase. Signals is an AI-powered lead generation tool that identifies potential buyers and helps businesses engage with them in real-time.
Pros and Cons
Signals offers a wide range of trading strategies and indicators to choose from.
The platform is user-friendly, making it easy for beginners to navigate and trade.
Signals provides real-time alerts, allowing traders to act quickly on market changes.
Signals only works for cryptocurrency trading at the moment.
Some of the more advanced features may require a significant investment of time and effort to understand.
While Signals offers tools for risk management, trading in cryptocurrency is inherently risky.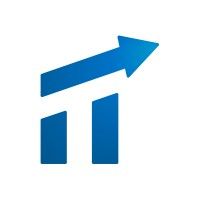 Product Description
Drive more revenue with a 360-degree multi-channel experience for your target accounts.
Pros and Cons
Terminus provides a platform that helps businesses identify and prioritize potential customers, execute native advertising, and create personalized experiences across multiple channels.
The platform offers data services that ensure that business data is accurate, reliable, and actionable.
Terminus provides professional services that help businesses create and execute ABM strategies, including guidance on strategy, execution, digital media, and creative.
The platform works best for businesses with a significant budget, as the pricing may be too high for small businesses.
The platform may have a steep learning curve for those who are new to ABM, which could require additional resources for training and implementation.
Terminus is primarily focused on B2B advertising, so businesses with a B2C focus may need to consider other options.
Missing a tool?
List it here

->
Frequently asked
questions
The best buyer intent data provider software varies based on your specific needs and goals. Popular options include Bombora, ZoomInfo, and 6sense. Evaluate available data points, accuracy, pricing, and integration capabilities to find the software that aligns with your business requirements.
Buyer intent data providers software offers benefits such as access to real-time insights into consumer behavior, enhanced lead generation, improved sales conversions, increased customer engagement, and personalized customer interactions. It helps businesses target the most promising leads, improve marketing strategies, and ultimately increase revenue.
The common use of buyer intent data providers software is to gather and analyze data on the behavior and interests of potential customers. It enables businesses to understand the needs and preferences of their audience, identify leads with higher purchase intent, personalize marketing strategies, and improve conversion rates. It also provides features for integration with other marketing tools and platforms for seamless workflows.
When choosing buyer intent data providers software, important features to consider are accurate and timely data, comprehensive coverage, real-time updates, customizable settings, user-friendly platform, integration options, analytics, API access, and customer support. These features can ensure you effectively identify and target potential buyers.
Buyer intent data providers software is primarily used in B2B industries such as IT, software, and telecommunications. It helps businesses identify prospects who are actively searching for their products or services.
The cost of buyer intent data provider software can vary based on factors such as the features included, the extent and accuracy of the data, and the provider. Prices can range from monthly subscriptions starting at $500 to $5,000 or more, depending on the available features and service level required.
Yes, there are free buyer intent data providers software tools available. Some popular ones include Google Trends, AnswerThePublic, and Exploding Topics. However, these free tools have limitations on data depth and sources. Paid tools like Bombora, IntentData.io, and 6sense offer more comprehensive, real-time data for advanced targeting.
Buyer intent data provider software requires a moderate level of technical expertise. Basic computer skills and knowledge of marketing concepts are necessary to get started. However, to fully utilize advanced features and analyze data correctly, technical knowledge or assistance from support resources may be required.
How to use this page to find the right software
Identify your needs and requirements from the software. Consider factors like functionality, features, platform compatibility, budget, and any specific industry or personal preferences.
Based on your needs, prioritize the features or functionalities that are essential for your software.
Explore the website link of each software to gather more detailed information about it.
Elevate your marketing campaigns with interactivity
📈 Increase engagement and conversions with interactive emails
✉️ Automate lifecycle email marketing for pin-point targeting with emails
⚡ Nurture leads with fun widgets like spin-the-wheel, quizzes, polls, etc
Early stage startup? These tools might help you
Better emails. less work.
super growth.