Best Ab Testing Software in 2023
Are you looking for an Ab Testing Software for your business? You have come to the right page. This guide will help you discover the best Ab Testing Software of 2023 and along with a deep dive into their features, pricing, rating, etc.
What is AB Testing Software?
AB testing software enables marketers to test two or more versions of a webpage, app, or email to see which one resonates better with its target audience. This tool helps in improving conversion rates and user experience, as it gives insights on what works best and what needs to be improved. With AB testing software, marketers can understand and optimize customer journeys, and make data-driven decisions to achieve their business goals.
How AB Testing Software work or function?
AB testing software works by allowing users to create and test different variations of a webpage or app. Visitors are directed to different versions of the page, and the software tracks which version results in higher engagement or conversions. This data can be used to make data-driven decisions on which version of the page is more effective, and ultimately improve the overall performance of the webpage or app. AB testing software typically includes features such as statistical analysis, automated testing, and customizable reports.
Benefits of AB Testing Software?
AB testing software can help businesses optimize their website and other digital assets by testing different variations of content and design.
It can improve user experience, increase conversion rates, and identify areas for improvement.
With AB testing software, businesses can make data-driven decisions, save time and resources, and stay ahead of the competition.
How we curated this list
We conducted extensive research to identify a wide range of software options within each category. This involved exploring online resources, industry publications, software directories, and user reviews. Please note that the pricing and features mentioned here are subject to change. We recommend you to visit the product website for the latest information before making a decision.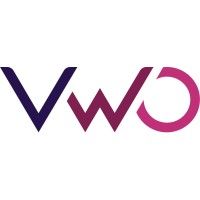 Product Description
VWO Testing, part of VWO Platform, helps you and run A/B, split, multivariate, and feature tests to optimize user experience & increase conversion rates across web, mobile, servers, and other devices.
Pros and Cons
VWO offers a variety of experimentation capabilities, including web, mobile app, and server-side testing, allowing businesses to optimize their online presence across different platforms.
The platform has an extensive suite of features, including behavior analytics, personalization, and program management, providing businesses with a comprehensive toolkit to improve and differentiate their customer experience.
VWO offers dedicated customer success managers, 24x7 support, and comprehensive training programs to help businesses grow and succeed in their experimentation program.
While VWO has a free starter plan available, it has limited functionality, and the pricing for the full functionality of the platform could be costly for small businesses.
VWO's AI-powered capabilities may not fully align with all businesses' needs and could require additional customization to optimize their results fully.
VWO's platform may require some technical knowledge to customize experiments fully, which could pose a challenge for businesses without a dedicated technical team.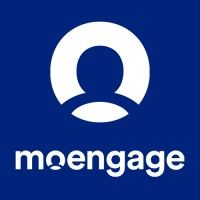 Product Description
Execute your omnichannel marketing strategy with MoEngage's insights-led customer engagement platform. Leverage the power of personalization with MoEngage.
Pros and Cons
Comprehensive insights powered by AI
Effective customer journey orchestration
Seamless omnichannel communication capabilities
Limited industry-specific customization options
Learning curve associated with the platform
Pricing plans may not be suitable for smaller businesses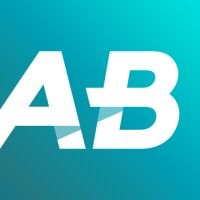 Product Description
Revolutionize brand and product experiences with AB Tasty: AI-powered experimentation & personalization, feature management and product optimization.
Pros and Cons
AB Tasty offers a variety of products and services that can help improve customer experiences, such as client-side experiments, personalization, audience activation, and full-stack experiments.
The platform provides an Omni-channel approach to customer experiences which can help companies drive growth across all digital channels.
AB Tasty has an extensive network of expert agency and technology partners, along with their own customer success specialists, which can provide leading expertise and support on any project, no matter the scale.
The pricing of AB Tasty's products and services is not mentioned in the passage, so it's unclear if it's affordable for smaller businesses.
There is no information provided about the level of technical expertise required to use AB Tasty's products and services, which could be a drawback for businesses without a tech-savvy team.
The passage doesn't mention anything about the customer support channels available, such as the availability of live support or customer service hours.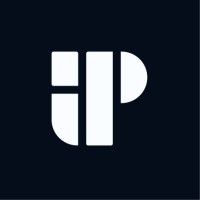 Product Description
Turn clicks into customers with Instapage, the only landing page platform that creates, personalizes, and optimizes landing pages for every campaign.
Pros and Cons
Instapage offers an AI Content Generator which can help personalize landing pages and improve conversion rates.
The platform enables A/B testing, on-page behavior analytics, and robust reporting to help optimize landing pages.
Instapage provides an intuitive, cloud-based collaboration feature that allows team members to work in real-time.
The pricing for Instapage can be quite high, which may make it inaccessible for smaller businesses or individuals.
While Instapage offers a variety of features, some users may find that they are overwhelmed by the number of options available.
Users may need some prior experience with web design or landing page creation to make the most of Instapage's features.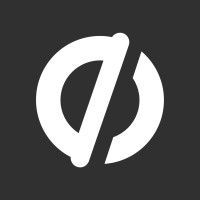 Product Description
Grow your relevance, leads, and sales with Unbounce. Use Unbounce to easily create and optimize landing pages for your small business and boost conversions with AI insights.
Pros and Cons
The product features AI-powered tools for landing page building and copywriting, helping businesses save time, money, and energy.
Unbounce provides personalized recommendations to optimize landing pages and improve results, including a feature that routes visitors to their best-matching landing page.
The product comes with industry-optimized templates and expert support that can scale to any amount of traffic and conversions.
The product focuses heavily on optimizing conversion rates, which may not be ideal for businesses that prioritize brand awareness or other marketing goals.
Some businesses may find the AI-generated copy to be more generic or impersonal compared to copy written by a human.
The more advanced features of Unbounce, such as AI optimization, are only available with the more expensive plan options, which may be a drawback for smaller businesses with limited budgets.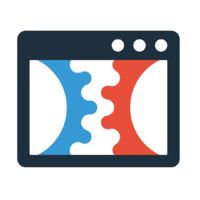 Product Description
ClickFunnels gives you everything you need to market, sell, and deliver your products and services online! Without having to hire or rely on a tech team!
Pros and Cons
ClickFunnels offers a free 14-day trial for users to try out the product before buying it.
ClickFunnels has a wide range of features, from sales funnels to websites, online courses, and email marketing, allowing businesses to have everything they need in one spot.
ClickFunnels has a drag-and-drop page editor, making it easy for users to create professional-looking pages without any coding experience.
ClickFunnels may be overwhelming for beginners who are not familiar with online marketing and sales funnels.
Some of the features, such as the CRM and ecommerce store, are marked as coming soon, so users may need to wait a while before they can access these features.
ClickFunnels is not a cheap product, with pricing plans ranging from $97 to $297 per month, which may be a barrier for some businesses with limited budgets.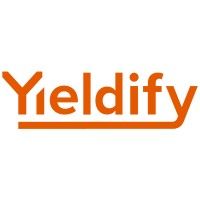 Product Description
Most ecommerce businesses struggle with personalization. Scale up your personalized experiences easily with Yieldify's platform and services.
Pros and Cons
Yieldify offers an all-in-one personalization platform that simplifies personalization with a comprehensive platform.
Yieldify provides historical success stories and testimonials from successful marketers in every industry.
Yieldify offers a proven revenue-driving methodology with AI-backed platforms and in-depth performance metrics that are tailored to your business.
Yieldify does not offer pricing information on their website, which may make it difficult for smaller businesses to consider.
Yieldify's services focus heavily on e-commerce, which may not be the best fit for businesses that don't sell products online.
Yieldify's solution focuses on optimizing onsite experiences. However, if businesses have concerns about their offsite marketing, they may need to look for additional services from other providers.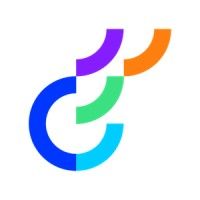 #8
Optimizely Web Experimentation
Product Description
Creating digital experiences that transform your company takes data-driven decisions, continued experimentation and constant invention.
Pros and Cons
Optimizely offers a comprehensive digital experience platform that integrates well with various apps and tools.
The Content Marketing Platform allows users to easily plan, create, and publish attention-grabbing content across all channels.
The Experimentation feature enables users to run tests, generate insights and continuously optimize experiences across different platforms.
The pricing information is not readily available on the website, which may make it difficult for potential customers to assess the affordability of the platform.
Optimizely's focus seems to be on enterprise-level customers, and smaller businesses may find it too expensive or complicated to use.
The platform may require some technical knowledge, which may exclude non-technical users who cannot handle complex systems.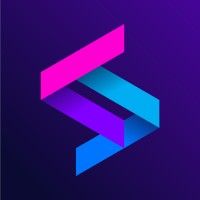 Product Description
Split is a feature delivery platform that powers feature flag management, software experimentation, and continuous delivery.
Pros and Cons
Split enables engineers to safely turn features ON and OFF in production, allowing them to test, adjust, and improve software on the fly.
Split's feature-level measurement tracks the location and root cause of performance issues, eliminating the need for engineers to scramble.
Split allows for quick experimentation with A/B tests, providing instant, feature-level feedback and awareness on everything.
The language used in the passage may confuse non-technical audiences, making it difficult for them to understand the benefits of the product.
The cost of Split's enterprise feature management and experimentation platform may be expensive for smaller companies.
Split may require time and effort to integrate into an organization's existing tech stack, which could pose a challenge for certain businesses.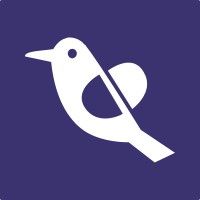 Product Description
WebEngage offers CDP, Omnichannel Campaign Manager and Web & App Personalization Engine - to help brands boost their revenue from existing customers.
Pros and Cons
The WebEngage platform has helped businesses deliver highly personalized experiences to users consistently, which can increase customer satisfaction and loyalty.
The platform offers a Customer Data Platform, Unified Customer Profile Data Integrations, and Real-Time Analytics that can help marketers better understand and segment their audience, leading to more effective campaigns and better ROI.
The platform offers multiple channels of engagement, including Push, Email, WhatsApp, Facebook, Web, SMS, and more, which provides businesses with the flexibility to reach their audience where they are most active.
The platform appears to be geared towards larger businesses, as the Total Monthly Active Users options range from less than 10k to 10M+.
The platform's pricing and subscription options are not clear from the given passage, leaving potential customers unsure about the cost of using the service.
The platform's wide range of features and channels may be overwhelming for some businesses, especially smaller ones with limited resources.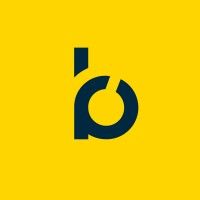 Product Description
Powerful content, customer engagement, and product discovery offerings to achieve true personalization and drive unparalleled business growth.
Pros and Cons
Personalization in real-time across multiple marketing channels.
Solutions for creating relevant experiences for every customer and buyer at every stage of the shopping journey.
Integration with leading e-commerce platforms like Shopify, Magento, and BigCommerce.
No information is provided regarding the pricing plans for the product, making it difficult to evaluate its affordability.
Bloomreach products seem to be tailored towards larger businesses, and smaller businesses may not have the resources to fully utilize its extensive features.
The platform may require a learning curve for new users, especially those who are not familiar with marketing automation and AI-based technologies. Product Description
Grow your online business and drive sales with a no-code website and landing page builder, and an all-in-one lead generation platform. Start your free trial today.
Pros and Cons
Leadpages offers easy website and landing page templates for business growth without any coding.
It has conversion-optimized templates and a complete conversion toolkit, including pop-ups, alert bars, and checkout forms, to turn web traffic into more leads and sales.
Leadpages provides excellent customer service and resources, including world-class tech support, virtual workshops, courses, and expert tips on marketing.
Leadpages may not be suitable for businesses with complex website needs that require custom code beyond the drag-and-drop builder.
Some users have reported glitches or technical issues with the platform, which may slow down productivity.
Leadpages' pricing plans may be expensive for small businesses or individuals on a tight budget. Product Description
Dynamic Yield's ExperienceOS helps businesses deliver digital customer experiences that are personalized, optimized, and synchronized.
Pros and Cons
Dynamic Yield's Experience OS is designed to algorithmically match content, products, and offers to each individual customer, which can help increase revenue and build customer loyalty.
The company offers personalized recommendations using adaptML™ technology and deep learning AI, which can predict customers' next best products.
Dynamic Yield has been recognized as a leader in personalization technology by Gartner, Frost & Sullivan, and TrustRadius.
The product may be costly and may not be suitable for small businesses or startups with limited budgets.
The personalization process may require extensive data gathering, which can be time-consuming and resource-intensive.
The implementation and onboarding process may require technical expertise that some organizations may not have, which could increase the learning curve for the product.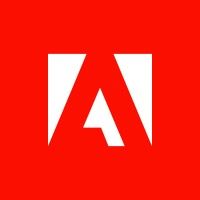 Product Description
Quickly and simply build a personalized website to showcase your creative work with Adobe Portfolio. Now included free with any Creative Cloud subscription.
Pros and Cons
AI-powered personalization for tailored customer experiences.
Comprehensive A/B and multivariate testing capabilities.
Seamless integration with Adobe Experience Cloud for a unified marketing solution.
Steep learning curve for beginners.
Higher cost compared to some alternative solutions.
Dependency on other Adobe products for full functionality. Product Description
LaunchDarkly provides fast, scalable feature flag & toggle management (feature management) for the modern enterprise. Increase your deployment velocity, software reliability, and release confidence with the developer's choice for feature management.
Pros and Cons
Helps developers move faster, confidently by separating deployment from release, and scaling modern practices across an organization.
Decreases incidents by testing code in production beforehand and has a feature to recover in 200ms if bugs arise.
Gathers rich usage and performance data and runs experiments in one platform, providing critical feedback to create better software.
The website is very technical and may not be suitable for non-technical users.
It seems to be geared towards larger organizations and may not be suitable for smaller businesses/startups.
Pricing information is not readily available on the website and may require requesting information from a sales representative.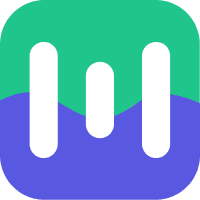 Product Description
A/B testing for emails. Use Mailmodo to create and send interactive emails your customers love. Drive conversions and get better email ROI. Sign up for a free trial now.
Pros and Cons
Mailmodo can help increase customer engagement with interactive elements such as quizzes, surveys, games, and polls inside email campaigns.
The platform offers the ability to create and automate both AMP and HTML email campaigns, providing flexibility.
Mailmodo uses REST API for transactional email campaigns, which enables developers to set up campaigns without having to code the emails.
Not all email clients support AMP emails, so some recipients may not see the dynamic elements.
Mailmodo may require users to switch from their current email tool to use the platform fully.
The pricing for Mailmodo is not mentioned in the passage, making it difficult to evaluate the value proposition compared to other email marketing tools.
Missing a tool?
List it here

->
Frequently asked
questions
The best AB testing software will depend on your specific needs, goals, and budget. Some popular options include Optimizely, Google Optimize, and VWO. Consider factors such as ease of use, support, integrations, and features such as multi-page experiments and personalization to find the software that suits your business's requirements.
AB testing software helps businesses compare two versions of a webpage or app to determine which one performs better. It provides benefits such as data-driven insights, improved user experience, increased conversion rates, and higher ROI.
The common use of A/B testing software is to compare the effectiveness of two versions of a webpage or email. It enables businesses to identify which version leads to higher conversion rates, engagement, and revenue. It also provides insights on user behavior, preferences, and trends, allowing businesses to optimize their marketing strategy and improve customer experience.
When choosing AB testing software, consider features like ease of use, statistical significance, integration options, customization options, and data reporting. These features will help you effectively test and optimize your marketing strategies.
AB testing software is used across various industries such as e-commerce, retail, B2B services, and more. It is a useful tool that helps businesses to test and optimize their marketing strategies, website design, and user experience to improve conversion rates and customer engagement.
The cost of a/b testing software depends on various factors, including software provider, features, and the level of service required. Prices can range from free plans with limited features to monthly subscriptions starting at $20 to $500 or more.
Yes, there are free AB testing software tools available. Some popular options include Google Optimize, VWO, and AB Tasty. These free plans often have limitations on features, page views, and visitor numbers. However, they can be a good starting point for small businesses or those with basic A/B testing needs.
AB testing software typically requires a moderate level of technical expertise. Basic understanding of statistics, web development, and analytical thinking is important to effectively utilize these tools. However, most A/B testing software also offers user-friendly interfaces and pre-designed templates to simplify the process. Advanced features may require additional technical knowledge or support.
How to use this page to find the right software
Identify your needs and requirements from the software. Consider factors like functionality, features, platform compatibility, budget, and any specific industry or personal preferences.
Based on your needs, prioritize the features or functionalities that are essential for your software.
Explore the website link of each software to gather more detailed information about it.
Elevate your marketing campaigns with interactivity
📈 Increase engagement and conversions with interactive emails
✉️ Automate lifecycle email marketing for pin-point targeting with emails
⚡ Nurture leads with fun widgets like spin-the-wheel, quizzes, polls, etc
Early stage startup? These tools might help you
Better emails. less work.
super growth.