Best Inside Sales Software in 2023
Are you looking for an Inside Sales Software for your business? You have come to the right page. This guide will help you discover the best Inside Sales Software of 2023 and along with a deep dive into their features, pricing, rating, etc.
What is Inside Sales Software?
Inside sales software is a set of tools that assists sales teams with lead tracking, communication, and opportunity management. It streamlines the sales process by digitizing lead data and automating follow-ups, empowering teams to focus on the most promising prospects. With this software, sales reps can prioritize, score, and manage leads through a variety of channels to streamline the sales process and provide a more personalized customer experience.
How Inside Sales Software work or function?
Inside sales software automates the entire sales process, from identifying leads to converting them into customers. It enables sales teams to engage and communicate with prospects in a personalized and efficient manner, resulting in higher conversion rates. In addition, inside sales software provides advanced analytics and reporting capabilities, which can help businesses make data-driven decisions to optimize their sales strategy and performance.
Benefits of Inside Sales Software?
Inside sales software streamlines the sales process, allowing sales reps to focus on high-value activities.
It provides real-time insights and analytics to help sales teams make data-driven decisions.
With automated email follow-ups and lead scoring, inside sales software increases lead conversion rates.
By enabling collaboration and centralized communication, it boosts team productivity and efficiency.
Overall, inside sales software enhances sales performance, accelerates revenue growth, and improves customer satisfaction.
How we curated this list
We conducted extensive research to identify a wide range of software options within each category. This involved exploring online resources, industry publications, software directories, and user reviews. Please note that the pricing and features mentioned here are subject to change. We recommend you to visit the product website for the latest information before making a decision.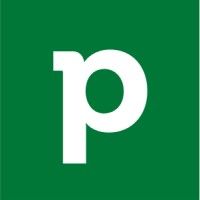 Product Description
Pipedrive is the easy-to-use, #1 user-rated CRM tool. Get more qualified leads and grow your business. Sign up for a 14-day free trial.
Pros and Cons
Visual sales pipeline provides a clear overview of the sales process
Customizable pipeline allows for tailoring to specific sales cycles
Integrations with 250+ services and tools enables more efficient and streamlined processes
No mention of AI technology for sales automation
Limited information on the lead generation toolset
Pricing information not readily available on the landing page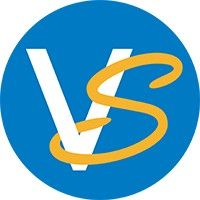 #2
VanillaSoft Lead Management
Product Description
Engage with leads & close deals with VanillaSoft. Streamline processes with our sales engagement software for inside sales.
Pros and Cons
VanillaSoft offers lead and sales tracking with real-time insights, which can provide greater visibility into every lead.
The software optimizes workflows, allowing users to concentrate on closing more deals.
The platform can increase caller activity and productivity by 296% through its auto dialing feature.
There is no mention of artificial intelligence or machine learning integration, which is becoming more commonly used in sales engagement platforms.
The pricing is not listed publicly on the website and requires a demo to be requested, which may inconvenience some users.
The website seems to have some formatting issues, which could affect the user experience. Product Description
Revenue.io (formerly ringDNA) is the complete RevOps, Sales Engagement and Conversation Intelligence platform that powers teams with real-time guidance.
Pros and Cons
Helps in growing the pipeline and closing deals with AI-powered guidance.
Automates post-conversation emails with generative AI, saving up to 23 hours of reps every month.
Enables teams to engage with new leads faster with speed-to-lead cut to 5 minutes or less.
The product may require an initial learning curve for users to adapt to the AI-powered guidance and real-time actions.
The product may not be suitable for small businesses with limited financial resources as it may be relatively expensive.
Some sales professionals may prefer to write their follow-up emails rather than having them automatically generated, leading to resistance to the automated feature. Product Description
Modern cloud call center solutions & dialer software for contact centers and sales teams with unlimited calling from EVS7. Free trial or demo!
Pros and Cons
Flexible - Agents can work from home or office and can log in from anywhere.
Secure - The software has world-class software security and protection.
User-friendly - The software is easy to use and understand even for those who are not tech-savvy.
Limited to US and Canada - Truly unlimited calling is only offered to the US and Canada.
Limited integrations - The list of integrations with other software is not extensive.
No pricing details - The website does not list the prices of the products, which can be inconvenient for potential customers. Product Description
iCRM is an award-winning CRM platform, suitable for small and large businesses. It's customizable and can adapt to complex processes. It's a single solution to automate sales, marketing, and support. Read iCRM reviews.
Pros and Cons
Enables seamless integration with existing business software.
Provides easy access to customer data in one place.
Offers customization options for workflows and reporting.
May have a steep learning curve for some users.
Some key features may require additional add-ons or modules.
Pricing may not be suitable for small businesses with limited budgets. Product Description
OnePageCRM is an online sales CRM for small business. Rated as one of the Best Simple CRM systems of 2023. Sign up for a 21-day free trial.
Pros and Cons
Offers integrations with QuickBooks and other favorite tools.
Provides a Next Action sales method to help you stay on track with leads, actions, and follow-ups.
Offers a mobile app and AI-powered route planner for field sales with mobile apps.
No mention of free or low-cost plans, which may make it unaffordable for some small businesses.
No information on the level of customer support that is available, which may be a concern for users who need assistance.
Limited information provided on the product and its features, which may lead to confusion for potential users. Product Description
LeadMaster is a comprehensive cloud-based tool for managing leads, customer relationships, and inside sales. It allows you to optimize your opportunity and pipeline management, which will aid you in nurturing and converting more leads. Check out LeadMaster reviews to learn more.
Pros and Cons
Fully integrated software applications for managing an entire organization.
Highly customizable software with intuitive design and low code development tools.
Proven enterprise software with powerful performance and tight security.
No specific information about pricing plans or costs.
No mention of mobile app support for their solutions.
Limited industry-specific information, with only a brief overview of healthcare, small & medium businesses, manufacturing, and distribution industries. Product Description
CRM Online by Kommo. Easy-to-use, web based, hosted CRM for small businesses. Lead management, sales pipeline, & contact management. Online Customer Relationship Management for your sales team & sales management. Increase sales - Track opportunities.
Pros and Cons
Kommo is a CRM pipeline that combines communication from every channel, notes, related tasks, and more into a single profile of every client.
It can merge and manage conversations with clients no matter how they connect with you, making it easier to track and respond to messages from various apps.
With the use of templates and bots, users can send personalized templates to clients in a click, or use bots to launch time-saving workflows without any coding required.
The pricing for Kommo starts at $15 USD per user/month, which may not be affordable for small businesses and entrepreneurs who are just starting up.
There is no mention of a mobile app, so it may only be accessible through a web browser, limiting its availability on-the-go.
The website is not very user-friendly, with a cluttered layout and unclear navigation, causing confusion and difficulty in finding information. Product Description
Inside Sales Box is a comprehensive software designed for startups to generate more leads, increase relevant traffic, manage leads efficiently, and track emails. Its features include predictive dialer and email tracking, perfect for turning visitors into customers.
Pros and Cons
The customer engagement platform Ameyo is a leading product, which indicates that it is well-trusted and performs well.
By using this platform, brands can deliver a superior customer experience, which is crucial for building brand loyalty and increasing sales.
The focus on customer engagement suggests that the product is designed to help businesses better connect with their customers, which could lead to better communication and increased satisfaction.
The passage does not provide any details about what the Ameyo platform actually does or how it works.
The redirect to another website could be seen as an inconvenience for some users who may want to learn more before being redirected.
There is no information provided about the cost of the Ameyo platform or how it compares to similar products, which could be important for potential customers making purchasing decisions. Product Description
Expertos en Sistemas de Controles Volumétricos y Tecnologías para tu Estación de Servicio.
Pros and Cons
Bitrix24 offers a wide range of features, including collaboration, CRM, tasks, projects, HR, chats, video calls, online meetings, and more, making it a comprehensive solution for businesses.
It is available in 18 languages, making it accessible to businesses and users from different parts of the world.
Bitrix24 offers a free forever plan that allows unlimited users, making it an affordable option for small businesses.
Some users may find the interface overwhelming due to the multiple features and options available in Bitrix24, which could take time to learn.
The free plan has limited features and may not be suitable for larger businesses with complex requirements.
Some users may prefer cloud-based solutions over on-premise editions, which Bitrix24 also offers, as they offer more flexibility for remote teams. Product Description
Pros and Cons
Newfies-Dialer works for businesses of all sizes, making it a versatile solution for different types of businesses.
It offers a range of features including voice broadcasting, outbound IVR, press-1 campaign, predictive dialer, mass text messaging, voicemail detection, personalized messages with text to speech, and auto-redial.
It can be used for different purposes such as lead generation, telemarketing, phone polling, surveys & voting, and debt collection.
The cost of the service is not mentioned, so it is unclear if it is affordable for all businesses.
The website mentions that it sends telephone calls and text messages at very high speed, but it is not clear if it may cause any issues such as call drop or network congestion.
The website states that it uses cookies, which may raise privacy concerns for some users.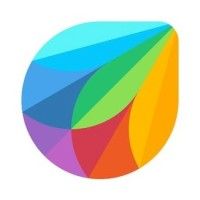 Product Description
Freshsales is an easy to use sales CRM that helps you build pipeline and close deals effortlessly. Freshsales is completely free for upto 3 users. Try it now!
Pros and Cons
Freshsales provides AI-powered contact scoring feature to prioritize and personalize customer engagement.
The CRM offers intelligent workflow automation to automate tasks and improve efficiency.
Freshsales Suite is a unified CRM for sales, marketing, and support teams, allowing for better collaboration and a single source of truth.
The pricing for Freshsales may not be affordable for small businesses or startups.
The platform may not be suitable for businesses that do not require a CRM for sales, marketing, or support.
Freshsales is a product of Freshworks, which may not be the preferred choice for businesses who want a CRM from a different vendor. Product Description
Servetel provides the best cloud communication solution to manage your business calls efficiently. Our cloud telephony suite including IVR, Toll- Free, Number Masking will help you to improve your business success.
Pros and Cons
Servetel offers a wide range of communication products such as Toll-Free Number, Virtual Number, IVR, Bulk SMS, Voice Broadcasting, and more.
Their products have many features like Agent Scheduling, Call Recording, Real Time Analytics, Live Call Monitoring, and SMS Alerts.
Servetel provides customer service support throughout the purchasing process and after-sales support.
The pricing of products is not listed on their website, so potential customers may not have an idea of the cost.
Servetel's products may not be suitable for small businesses or startups with a limited budget.
Some products may require technical expertise to set up, which can be a challenge for businesses with limited resources. Product Description
EngageBay is an affordable all-in-one CRM with marketing, sales & support solution for growing businesses to engage and convert web visitors to happy customers
Pros and Cons
All-in-one suite solution for Marketing, Sales, and Support
Free CRM available with the option to upgrade for additional features
Offers marketing automation tools, including landing pages, email marketing, and SMS marketing
Limited number of users for free plan (up to 15 members only)
May not be suitable for larger businesses with more complex needs
No mention of social media management tools, which may be important for some businesses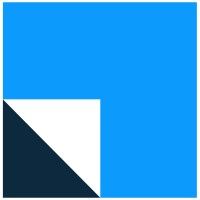 Product Description
Complete Marketing Automation and CRM software for businesses. Organize your lead capture, lead management, sales management & analytics in one platform.
Pros and Cons
LeadSquared offers a wide range of products for improving sales management, which can help businesses increase their sales velocity, lead nurturing and performance tracking.
The platform allows for customization and integration with other essential business tools, making it easier for businesses to streamline their workflows and data management.
LeadSquared provides industry-specific solutions for healthcare, education, finance, real estate, and other sectors, indicating that the platform can cater to a diverse range of businesses' needs.
LeadSquared's pricing structure is not easily accessible on the website, making it difficult for potential customers to determine if the platform is within their budget.
Some of the features, such as the ConversOne and Sales Performance Suite, may require additional training or technical support to utilize fully, which could result in extra costs or investments.
Some businesses may prefer a more comprehensive CRM solution that includes invoicing, project management, or customer service tools, which LeadSquared doesn't appear to offer.
Missing a tool?
List it here

->
Frequently asked
questions
The best inside sales software depends on your specific business needs. Popular options include Salesforce, HubSpot Sales, and Pipedrive. Evaluate features such as lead tracking, communication tools, and reporting capabilities to find the software that aligns with your business requirements.
Inside sales software provides benefits such as call monitoring, lead and pipeline management, performance tracking, collaboration tools, and automated workflows. It helps sales teams prioritize leads, streamline communication, improve conversion rates, and generate revenue.
The common use of inside sales software is to streamline the sales process by managing customer interactions, tracking leads, and automating tasks. It enables sales teams to increase productivity and efficiency, improve communication, and drive revenue growth. Features include call tracking, lead scoring, analytics, and CRM integration.
Features like lead management, sales forecasting, activity tracking, reporting/analytics, call recording, integration options, automation, and customer support are important to consider when choosing inside sales software. These features help manage and optimize the sales process, increase productivity, and provide valuable insights to improve performance.
Inside sales software is used across various industries, including technology, healthcare, financial services, and manufacturing. It is a powerful tool that helps businesses to manage and automate their inside sales processes, including lead generation, lead nurturing, and sales pipeline management.
The cost of inside sales software varies based on factors like features, provider, and the number of users. It can range from free plans with limited features to monthly subscriptions starting at $50 to $500 per user or more, depending on the scale and level of service required.
Yes, there are free inside sales software tools available. Some popular options include HubSpot, Freshsales, and Zoho SalesIQ. These free plans often have limitations on features and user accounts, but they can be a great starting point for small businesses or those with basic inside sales needs.
Inside sales software requires basic computer skills and an understanding of sales concepts to get started. However, advanced features or complex automations may require some technical knowledge or assistance from support resources. Overall, inside sales software is designed to be user-friendly, with intuitive interfaces and pre-designed templates.
How to use this page to find the right software
Identify your needs and requirements from the software. Consider factors like functionality, features, platform compatibility, budget, and any specific industry or personal preferences.
Based on your needs, prioritize the features or functionalities that are essential for your software.
Explore the website link of each software to gather more detailed information about it.
Boost sales performance with interactivity
🤝 Book demos and meetings inside emails
📈 Get user level analytics and events for better targeting
⚡ Collect feedback and no-show reasons with interactive forms
Early stage startup? These tools might help you
Better emails. less work.
super growth.