Best Crm Software in 2023
Are you looking for a Crm Software for your business? You have come to the right page. This guide will help you discover the best Crm Software of 2023 and along with a deep dive into their features, pricing, rating, etc.
What is CRM Software?
CRM software, or Customer Relationship Management software, is a tool used to manage and analyze interactions with customers and potential customers. These tools provide a centralized database for customer information and interactions, helping sales and customer service teams provide more personalized and targeted experiences. With CRM software, businesses can track customer purchases, preferences, and history to better understand their needs and preferences, ultimately leading to improved customer relationships and increased revenue.
How CRM Software work or function?
CRM software helps businesses manage interactions with their customers and streamline their sales process. It tracks data such as contact information and purchase history, enabling businesses to provide more personalized and effective communication. Additionally, CRM software can automate certain tasks, such as lead nurturing and follow-up, allowing businesses to focus on building relationships and growing their customer base. Overall, CRM software provides businesses with a comprehensive understanding of their customers and helps improve customer satisfaction and retention.
Benefits of CRM Software?
Benefits of CRM software:
Helps businesses manage customer data and interactions effectively
Improves customer relations and satisfaction
Enables tracking of sales process and pipeline
Helps identify sales trends and opportunities
Provides valuable insights for informed decision-making
Streamlines workflow and enhances collaboration among teams
Can integrate with other business tools, such as marketing automation software.
Overall, CRM software boosts efficiency, sales, and customer retention.
How we curated this list
We conducted extensive research to identify a wide range of software options within each category. This involved exploring online resources, industry publications, software directories, and user reviews. Please note that the pricing and features mentioned here are subject to change. We recommend you to visit the product website for the latest information before making a decision.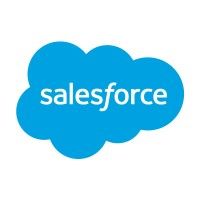 Product Description
Sales force automation enables you to grow your accounts, find new customers, and close deals faster, from anywhere. Learn how Sales Cloud can help.
Pros and Cons
Sales Cloud is a comprehensive sales tool that brings together all customer data on one platform, which is beneficial for having a complete customer profile.
Sales Cloud provides a variety of features for lead, account, opportunity, and pipeline management, which can help businesses streamline their sales processes and increase productivity.
Sales Cloud offers different pricing plans, starting from a basic starter edition to a more advanced unlimited edition that includes automation and AI capabilities.
Sales Cloud pricing can be expensive for small businesses, especially the more advanced plans.
Implementation and configuration of Sales Cloud may require additional assistance from Salesforce consultants or partners, which can add additional costs.
Sales Cloud may have a steep learning curve for new users, which may require additional training and time to become familiar with all the features and capabilities.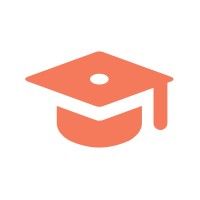 Product Description
Powerful sales software to help your team close more deals, deepen relationships, and manage their pipeline more effectively — all on one connected platform.
Pros and Cons
Powerful and fully featured sales CRM to help teams close more deals.
Includes sales engagement tools, quoting, CPQ functionality, and reporting and analytics.
Seamless integration with over 1,400 tools available in HubSpot's App Marketplace.
The starter plan for Sales Hub starts at $45/month, which may not be affordable for small businesses on a budget.
HubSpot's Sales Hub is focused on sales and may not provide as many features for customer service or marketing, which could be a downside for businesses looking for an all-in-one solution.
HubSpot's Sales Hub is tailored towards businesses that have a sales team, so it may not be suitable for solopreneurs or smaller businesses that don't have dedicated sales personnel.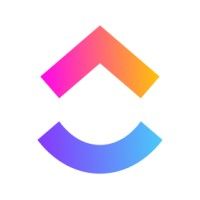 Product Description
Our mission is to make the world more productive. To do this, we built one app to replace them all - Tasks, Docs, Goals, and Chat.
Pros and Cons
ClickUp -0 offers a variety of features such as Tasks, Docs, Goals, Whiteboards, Dashboards, Chat, Automations and Integrations, which provide a diverse range of ways to manage work.
It is customizable and flexible to adapt to the team's specific needs as it allows highly customizable views for project planning and visuals for tracking progress.
ClickUp offers 24/7 real-time support, frequent webinars and free training to help users maximize their productivity.
Since ClickUp -0 offers an extensive range of features, it might take time for some users to learn and master its functions.
It has a high possibility for information overload as it integrates work from various tools to a single platform, which may lead to confusion and disorganization.
ClickUp -0 may not be suitable for small teams or individuals who prefer simpler task management systems as it offers a broad range of features that may not be necessary for these users.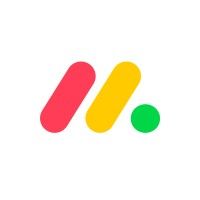 Product Description
monday.com Work OS is an open platform where anyone can create the tools they need to run every aspect of their work.
Pros and Cons
Offers tailored products for different team needs, including work management, sales CRM, and development.
Provides a variety of features such as dashboards, integrations, and automations to support team workflows and productivity.
Supports a range of business sizes and workflows, including remote work, inventory tracking, and enterprise agility.
No specific information is provided about pricing, making it difficult to determine the cost of using the product.
The language used in the passage is very technical, which may be confusing for people who are not well-versed in these terms.
No customer reviews or testimonials are provided, making it hard to gauge the effectiveness of the product from a user perspective.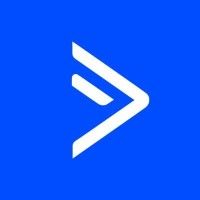 #5
ActiveCampaign for Sales
Product Description
ActiveCampaign's category-defining Customer Experience Automation platform helps over 180,000 businesses build meaningful connections with their customers.
Pros and Cons
ActiveCampaign offers a variety of products for marketing automation, email marketing, sales, and ecommerce, making it a comprehensive solution for businesses.
With over 870 integrations, ActiveCampaign allows for easy integration with popular platforms like Shopify, WooCommerce, Salesforce, and more.
The platform offers features like lead scoring, win probability, and attribution software, which can help businesses prioritize and improve their sales processes.
The pricing for ActiveCampaign may be too high for small businesses or startups, as there are other marketing automation tools available at lower prices.
Some users have reported that the platform has a steep learning curve and may take time to fully understand and use effectively.
The reporting and analytics capabilities of ActiveCampaign may not be as robust as some other marketing automation tools on the market.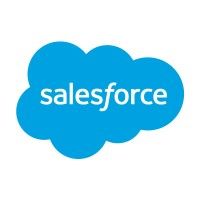 Product Description
Learn how to get sales, service, and email outreach tools on one platform to cut costs and get visibility into your business's health.
Pros and Cons
Ready-to-use tools that increase productivity and reduce setup time.
Automation of manual processes saves time and helps sales teams focus on selling.
One platform for sales, service, and email outreach reduces costs and provides visibility into the business's health.
The product seems to be focused on sales and may not be suitable for organizations with different priorities.
The pricing may be a barrier for small businesses with limited budgets.
The product may not be customizable enough for businesses with specific needs or unique workflows.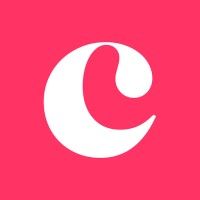 Product Description
Win clients for life with Copper CRM software solutions. Give us a try and see how we can help your business build stronger customer relationships.
Pros and Cons
Makes it easy to organize all contacts in one central location.
Provides a mobile app for users to manage relationships on-the-go.
Offers tools to automate tasks, create recurring notifications, and build personalized email and marketing campaigns.
Only integrates with Google Workspace, not Microsoft 365 or other platforms.
The platform's functionality is heavily focused on sales and customer relationship management and may not be useful for non-sales-related industries.
Some features and integrations may only be available on more expensive subscription plans.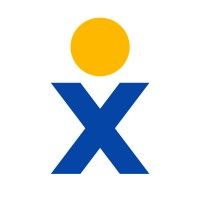 Product Description
Nextiva is a software company that enables all your business communications through one collaboration tool. Get more done using fewer apps. Start your free trial!
Pros and Cons
Offers an all-in-one communication and collaboration solution that includes phone system, productivity, customer experience, contact center, social media management, and reputation management.
Provides built-in business apps and tools such as sales tools, service tools, automation, call pop, and analytics, to enhance productivity and customer satisfaction.
Offers an intelligent cloud contact center for delivering exceptional customer service and engagement.
Pricing details are not provided, making it difficult to assess the affordability of the product.
The company's focus on its "Amazing Service" may not necessarily translate to a superior experience for all users.
The product is geared towards small and large businesses and may not be suitable for individual users or very small businesses with limited needs.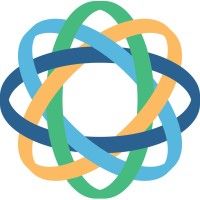 Product Description
Accelerate your sales process with integrated calling, two-way email sync, powerful search, custom reporting and more.
Pros and Cons
Close's CRM platform offers advanced email, call, and SMS features designed to accelerate leads through your sales cycle.
The platform provides customizable call software for outbound sales reps, with built-in VoIP and SMS, and automation features like Power Dialer, Predictive Dialer, and Call Coaching, to speed through lead lists.
Close's CRM allows for advanced automation with Sequences alongside Search and Smart Views, to help prioritize leads and automate outreach and follow-up activities.
There is a lack of information on Close's pricing and use cases, which may cause confusion for new users.
Although Close offers 100+ native integrations and Zapier integrations, some users may require additional custom integrations that are not currently available.
Close is designed mainly for sales teams, and may not integrate seamlessly with other departments or systems within an organization.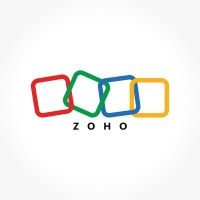 Product Description
Zoho CRM is an online Sales CRM software that manages your sales, marketing and support in one CRM platform. Rated The Best CRM System of 2022. Sign up for free.
Pros and Cons
Superfast work - The product claims to offer automated workflows to increase productivity, which could result in time-saving.
Comprehensive analytics - The software provides advanced analytical tools to derive insights and predictions that help in making informed decisions.
Personalized solutions - The product offers personalized experiences to customers by utilizing omni-channel presence, segmentation, workflows, and predictive intelligence, which could help in building better relationships with customers.
Limited free trial - The product offers a free trial, but it is only for 15 days and requires a credit card for sign-up, which might not be suitable for everyone.
Customization - Although the product offers customization, it might not be easy to use out of the box, which could result in some team members not being able to use it effectively.
Cost - The software claims to be "sensational software for a sensible price," but there are still pricing plans involved, which might not be feasible for small businesses or startups.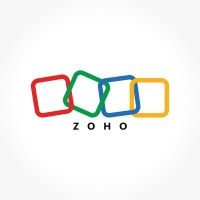 Product Description
the complexity and cost of traditional CRMs. Bigin streamlines pipeline management and improves sales productivity for small businesses.
Pros and Cons
Affordable price with an excellent value proposition.
Offers pre-defined templates and customization options, making it user-friendly.
Provides an industry-first feature of team pipelines to manage different customer-facing operations.
Small businesses who rely heavily on spreadsheets may need some training to use the CRM effectively.
Lack of advanced features may not be suitable for larger or more complex businesses.
Limited integrations with third-party apps may be a drawback for some users.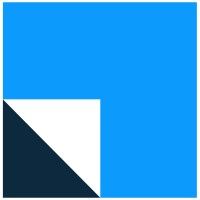 #12
LeadSquared Sales + Mobile CRM
Product Description
Complete Marketing Automation and CRM software for businesses. Organize your lead capture, lead management, sales management & analytics in one platform.
Pros and Cons
LeadSquared offers a variety of products and solutions to help businesses increase their sales velocity and efficiency.
The platform provides integrations with many essential business tools and has detailed API documentation for customizations.
LeadSquared has received positive reviews from customers for helping them achieve their sales goals and improve their productivity.
The pricing of the products and solutions offered by LeadSquared is not mentioned on the website, which may make it difficult for potential customers to assess if they can afford the service.
Some customers have reported issues with the support provided by LeadSquared, which may affect their overall experience.
The website is cluttered with a lot of information, which may make it difficult for potential customers to find what they are looking for.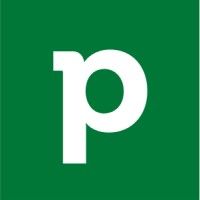 Product Description
Pipedrive is the easy-to-use, #1 user-rated CRM tool. Get more qualified leads and grow your business. Sign up for a 14-day free trial.
Pros and Cons
Pipedrive offers a fully customizable visual sales CRM, which can help teams of all sizes stay organized and on track.
With features like sales automation, insights and reports, and email marketing, Pipedrive offers a well-rounded suite of sales tools.
Pipedrive also offers integrations with over 250 services and tools, making it easy to connect with other key business applications.
Pipedrive's pricing plans may be too expensive for smaller businesses or individuals who are just starting out.
While Pipedrive does offer a variety of features, some users may find that there are other sales tools that offer more specialized or advanced functionality.
As with any software, there may be a learning curve for new users who need to familiarize themselves with Pipedrive's interface and features.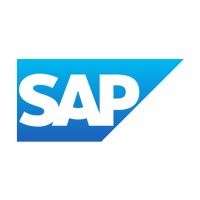 Product Description
SAP Sales Cloud: Accelerate the buying process and improve sales with sales performance management software for enterprises and SMEs. Learn more now.
Pros and Cons
Provides a 360-degree view of every customer interaction, leading to increased revenue and lifetime loyalty.
Streamlines and automates critical selling processes to empower sellers with intelligent recommendations.
Provides a unified view of every customer, optimized mobile selling experience, intelligent recommendations, insights, and analytics.
The advanced capabilities for forecasting, pipeline management, and analytics may be complex for some users to understand.
The perfect store functionality may not be relevant or useful for some organizations or industries.
The embedded AI may not be accurate in predicting the outcome of sales-related tasks or interactions in some cases.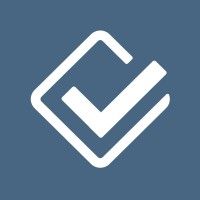 Product Description
Thousands of small businesses use Less Annoying CRM to manage contacts, track leads, and stay on top of follow-ups.
Pros and Cons
Veteran customer service with employees who have been working with LACRM customers for over 5 years.
Honest pricing with one single price tier with no contracts and never raising prices on existing customers.
Small biz-focused with ease-of-use for the solo user in mind, and no need to hire a consultant to set up the CRM.
No mention of advanced features designed for large businesses.
No phone support, and must pay extra to speak to a real person.
No information on data privacy and security measures.
Missing a tool?
List it here

->
Frequently asked
questions
The best CRM software depends on your specific business needs and goals. Some popular options include Salesforce, HubSpot, and Zoho. Evaluate features, pricing, scalability, and integration capabilities to find the CRM software that aligns with your business requirements.
CRM software provides numerous benefits such as improved customer service, efficient sales and marketing processes, enhanced customer segmentation, lead management, task automation, and data analysis. It helps businesses gain insights into customer behavior, improve customer retention, increase productivity and revenue.
The common use of CRM software is to manage customer interactions and data throughout the customer lifecycle. It enables businesses to track and analyze customer behavior, preferences, and needs. It also provides features for sales management, customer service, marketing automation, and data reporting to improve customer engagement, retention, and satisfaction.
When choosing CRM software, consider features like contact management, lead management, sales pipeline management, task and activity tracking, reporting and analytics, integrations, mobile accessibility, and customer support. These features will help you effectively manage your customer interactions and sales processes.
Various industries use customer relationship management (CRM) software, including e-commerce, retail, B2B services, travel and hospitality, media and entertainment, nonprofit organizations, finance, healthcare, and more. It is a versatile tool that helps businesses manage their interactions and relationships with customers and improve overall performance.
The cost of CRM software varies based on factors like features, provider, and number of users. It can range from free plans with limited features to monthly subscriptions starting at $10 to $300 per user or more, depending on the scale and level of service required.
Yes, there are free CRM software tools available. Some popular options include HubSpot CRM, Zoho CRM, and Bitrix24. These free plans often have limitations on features and user numbers. However, they can be a good starting point for small businesses or those with basic CRM needs.
CRM software can require a range of technical expertise depending on the sophistication of the implementation, but most modern CRM software includes user-friendly interfaces, drag-and-drop builders and pre-designed templates. Basic computer skills are generally enough to use CRM, but training may be needed for more complex automations or integrations.
How to use this page to find the right software
Identify your needs and requirements from the software. Consider factors like functionality, features, platform compatibility, budget, and any specific industry or personal preferences.
Based on your needs, prioritize the features or functionalities that are essential for your software.
Explore the website link of each software to gather more detailed information about it.
Boost sales performance with interactivity
🤝 Book demos and meetings inside emails
📈 Get user level analytics and events for better targeting
⚡ Collect feedback and no-show reasons with interactive forms
Early stage startup? These tools might help you
Better emails. less work.
super growth.