Best Retail Pos Software in 2023
Are you looking for a Retail Pos Software for your business? You have come to the right page. This guide will help you discover the best Retail Pos Software of 2023 and along with a deep dive into their features, pricing, rating, etc.
What is Retail POS Software?
Retail POS software, or Point of Sale software, is a system that manages sales transactions between businesses and customers. The software makes it easier for retailers to manage sales, inventory, customer data, and employee management. This solution helps retailers to automate their processes and reduce human errors, enhance customer experience, and increase the speed and efficiency of transactions. Retail POS software is a vital tool to help businesses manage their sales and resources better.
How Retail POS Software work or function?
Retail POS software is designed to streamline sales transactions and manage inventory in a retail setting. The software provides a user-friendly interface for employees to process sales quickly and accurately. It also allows managers to track sales trends, manage inventory levels, and generate reports for financial analysis. With the use of this technology, retailers can improve customer experience, enhance operational efficiency, and increase profitability.
Benefits of Retail POS Software?
Benefits of Retail POS software:
Quick and easy checkout process, which saves time for both customers and employees.
Accurate inventory management, reducing the risk of out-of-stock items.
Tracking customer purchases and preferences, allowing for targeted marketing campaigns.
Integration with other tools, such as accounting software, for seamless business operations.
Real-time sales data and reporting for better decision-making regarding pricing, promotions, and product offerings.
How we curated this list
We conducted extensive research to identify a wide range of software options within each category. This involved exploring online resources, industry publications, software directories, and user reviews. Please note that the pricing and features mentioned here are subject to change. We recommend you to visit the product website for the latest information before making a decision.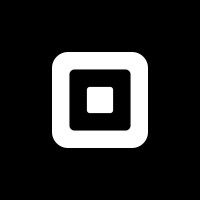 Product Description
Square's POS Systems are fit for your Restaurant ✓ Retail ✓ or Any Business ✓ with Features like Appointments ✓ Invoices ✓ Online Stores ✓ and Hardware ✓
Pros and Cons
Square POS has built-in tools for advanced inventory management, sales, and staffing, making it an all-in-one solution for retail stores.
Square's POS systems are easy to use and can be customized to suit the needs of any business.
Square provides hardware solutions that make selling easy, including an all-in-one cash register and POS with a customer-facing display and a fully integrated, portable POS terminal.
Some of Square's hardware options, such as the Square Register and Square Terminal, may be expensive for small businesses on a tight budget.
Square charges one rate for every tap, dip, or swipe—even though there are no extra fees, this rate may be higher than what some businesses are willing to pay.
Square Appointments, while designed to save time for businesses, may not be as comprehensive as other scheduling POS systems on the market.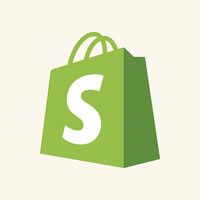 Product Description
Shopify Point of Sale integrates everything to run your retail business, from inventory management to checkout. Start your free trial with Shopify POS today.
Pros and Cons
Offers a free trial period of 3 months for select plans.
Provides a range of tools to help businesses build and manage their online store, including online store editors and store themes.
Enables selling across channels, including in-person sales with its Point of Sale (POS) system.
Pricing for Shopify can get expensive, especially for larger businesses with higher sales volumes.
Some features are only available on higher-tier plans, which may require businesses to pay more to access them.
The sheer number of features may be overwhelming for beginners, who may find it difficult to navigate the platform.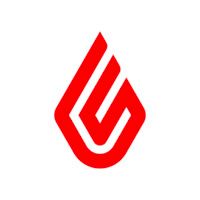 Product Description
Lightspeed Restaurant, la caisse enregistreuse sur iPad pour la restauration. Optimisez vos opérations, de la gestion des stocks à la prise de commande !
Pros and Cons
Lightspeed is a one-stop commerce platform that simplifies complex operations and streamlines workflows.
It is an intuitive cloud system that offers advanced reporting and insights, helping businesses expand and grow.
Lightspeed offers tools for different business types, from retail and eCommerce to restaurants, hospitality, and golf courses.
The pricing for Lightspeed is not mentioned and may vary based on the features and services required.
There is no information about the level of customer support provided by Lightspeed, which may be a concern for some businesses.
The product range offered by Lightspeed is limited to point of sale, payments, eCommerce, inventory management, advanced marketing, and hardware integrations. Businesses looking for specific solutions may need to explore other options.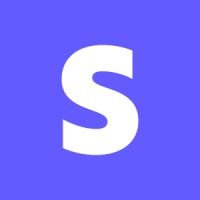 Product Description
Stripe Terminal is a set of APIs and pre-certified card readers allowing businesses to accept in-person payments and build custom omnichannel experiences.
Pros and Cons
Stripe Terminal enables easy integration of in-person payment systems with online payment systems, making it a good choice for businesses that require both payment modes.
The tool simplifies reporting and reconciliation by providing a unified view of all online and offline sales in one place.
Stripe provides customized hardware devices and reader elements for a better checkout experience with the ability to reduce hardware costs by accepting contactless payments directly on compatible mobile devices.
The pricing for Stripe Terminal may be high for small businesses, especially if they're only using a few of the available features.
The integrated solution (Terminal and Connect) may require a lot of tech knowledge to set up and use. It may not be a good fit for businesses with fewer technical resources.
Stripe Terminal may not be accessible to some global businesses that cannot use the Stripe payment platform. Product Description
Heartland Retail is a retail software that aids retailers in managing their business operations. The cloud-based Point of Sale and Retail Management platform is created by retailers, for retailers, to cater to multi-store, multi-channel businesses. The software enables retailers to manage their e-commerce, in-store, and inventory operations effectively.
Pros and Cons
Helps streamline inventory management
Offers real-time reporting and analytics
Can be integrated with various e-commerce platforms
May be expensive for small businesses
Steep learning curve for users unfamiliar with POS systems
Limited customization options for user interface
Product Description
SpotOn's POS Systems are designed to fit the needs of your Restaurant, Retail, or Enterprise business. One-stop POS platform to grow & scale your business.
Pros and Cons
Omnichannel commerce solutions for enterprise businesses can help grow revenue and reduce costs.
Integrated software and services to streamline operations and increase sales can save time for restaurant managers.
Digital solutions to take advantage of changing customer trends can help businesses reach more customers.
It is not clear if the costs of SpotOn's products and services are affordable for small businesses.
The effectiveness of SpotOn's marketing and loyalty programs is not specified.
It is uncertain how customizable the technology is and to what extent SpotOn will work with individual businesses.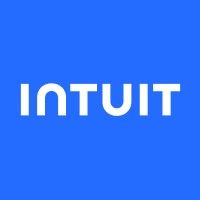 #7
QuickBooks Point of Sale
Product Description
Avoid channel conflict while managing inventory and syncing your ecommerce sales across multiple channels with QuickBooks POS.
Pros and Cons
Offers a variety of accounting solutions such as advanced accounting, virtual bookkeeping, and payroll management.
Provides several features such as invoice tracking, expense management, bill management, and project management that can help businesses run smoothly.
Offers a range of plans that cater to different business stages and industries, making it versatile and flexible.
Pricing details for the products and plans are vague and may not be suitable for businesses with a limited budget.
Limited integration options may restrict businesses from using the platform in conjunction with other tools and apps that they rely on.
The platform can be overwhelming and confusing for businesses that are new to accounting software, requiring extensive training and support to fully utilize its features. Product Description
LOU is a cloud-based ERP system that covers retail, service, inventory, reporting, and financials. It offers modularity, allowing you to begin with just the Retail Bundle or Service Bundle.
Pros and Cons
User-friendly interface with easy navigation and customizable features.
Provides complete business management solutions, including inventory management, customer relationship management, and financial reporting.
Offers mobile accessibility, allowing users to manage their business on-the-go.
Can be expensive for small businesses.
May require training or assistance to fully utilize all features.
Some users have reported technical issues and glitches. Product Description
Heartland pcAmerica's Cash Register Express simplifies retail operations by eliminating administrative tasks and technical support, allowing retailers to devote their full attention to their customers. This point of sale software ensures a hassle-free and streamlined retail experience.
Pros and Cons
Heartland pcAmerica offers easy-to-use point-of-sale software that helps businesses run more smoothly and efficiently.
The software comes with a wide range of useful features, such as inventory management, employee scheduling, and sales reporting.
Heartland pcAmerica provides excellent customer support and training options for those who need assistance.
Some users may find the software to be expensive compared to other point-of-sale solutions.
There may be a learning curve for those not familiar with point-of-sale software, which could initially slow down business operations.
While the software is flexible and customizable, some users may find it difficult to tailor the interface to their exact needs.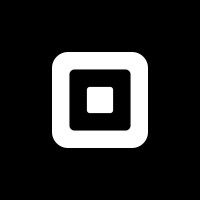 Product Description
Square for Retail POS System Features: Sell Online and In-Store ✓ Manage Inventory ✓ Monitor Reports ✓ Manage your Business ✓ Support Customers & Staff
Pros and Cons
Square for Retail is an all-in-one POS system that manages payments, inventory, and eCommerce in one place, which is convenient for businesses to streamline their operations.
It has features that enable retailers to sell both in-store and online, easily manage inventory, and fulfill orders.
The software allows businesses to accept various payment types, including Tap to Pay on iPhone, and provides extensive integrations with third-party apps like QuickBooks and WooCommerce.
Some features like COGS and inventory reports are only available in the Plus and Premium plans, which can make it expensive for small businesses to access certain functionalities.
Square for Retail is primarily designed for retail businesses, so it may not provide enough customization for businesses in other industries.
The Square Register, which is the fully integrated POS system, is also relatively pricier compared to other Square products such as Square Stand and Square Terminal.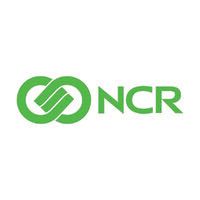 Product Description
NCR is the world's leading enterprise provider of software, hardware and services for banks, retailers, restaurants, small business and telecom & technology
Pros and Cons
NCR offers a comprehensive range of technology solutions for banking, restaurants, retail, and other industries to meet customer expectations.
NCR helps banks run their operations smoothly and efficiently, with innovative and open technology platforms that reduce costs and risks.
With over 100,000 restaurants trusting NCR, they help brands reduce operational complexities, drive sustainable growth, and create memorable guest experiences.
The passage is not specific about the NCR products' features, pricing, or customer support, making it hard to compare them with alternatives.
The brand's website has multiple categories and subcategories, which could cause some confusion or overwhelm for customers seeking specific products or services.
NCR's clientele covers various industries, and they may miss out on some businesses' specific needs or requirements, leading to a lack of customization.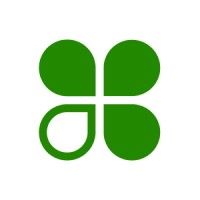 Product Description
Save time and grow sales with a trusted small business credit card processor. Get a $450 statement credit when you buy Station, Mini, or Flex.
Pros and Cons
Time-saving: Clover can save time by offering efficient processing of credit card transactions, thereby helping businesses to focus on other important aspects.
Sales increase: With an excellent credit card processing system, customers are more likely to complete transactions, which can result in increased sales.
Grow operations: Clover helps businesses enhance their operations to provide a better customer experience, thereby growing their operations.
Cost: Clover may charge fees for their services, which can impact small businesses' bottom line.
Technical Issues: Any technical difficulties with Clover's system could delay payment processing and, in turn, compromise customer experience.
Network Dependence: Clover's system may depend on network availability, which could lead to service interruptions if a business is located in a weak network area.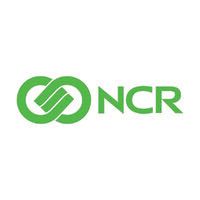 Product Description
NCR is the world's leading enterprise provider of software, hardware and services for banks, retailers, restaurants, small business and telecom & technology
Pros and Cons
NCR provides a wide range of solutions for different industries including banks, restaurants, retail, and telecom & technology.
NCR helps businesses improve operations, drive sustainable growth, and create meaningful interactions with their customers.
NCR offers an open and flexible platform that helps businesses innovate faster at a lower cost and risk.
The passage does not provide specific information on the pricing of NCR's solutions.
The passage does not mention any potential drawbacks of using NCR's technology for businesses.
The passage is written more like an overview of what NCR offers, so it may not provide enough information for businesses to determine if NCR is the best solution for their specific needs.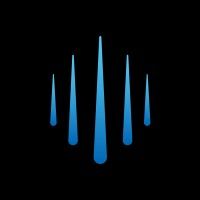 Product Description
Everything You Need To Sell Online And In-Store: ✓Easy-To-Use Retail POS System ✓Integrated eCommerce Website ✓Automated Marketing
Pros and Cons
All-in-one solution for retail business needs, including POS system, eCommerce website, and marketing tools. This can save time and money for business owners.
Easy-to-use retail POS system that simplifies inventory management, ordering, and rewards programs, which can improve sales and customer loyalty.
Automated marketing tools to engage customers with targeted messaging, review invites, and customer remarketing, which can improve customer retention and increase sales.
The system may be costly for small businesses or start-ups, as it offers a comprehensive package with various features that may not be necessary for all retailers.
The system may require some training or technical support for inexperienced users, which could be a challenge for small businesses with limited resources.
The system may not be suitable for businesses with specific needs or unique operations that require customized features beyond Rain's specialty retail industries. Product Description
Flexible finance solutions for small businesses. Start growing your business today with a cash advance up to £350,000, with no fixed monthly payments.
Pros and Cons
All-in-one package: Epos Now provides everything a business needs to run smoothly, from POS systems to payment processing and inventory management.
Access to business insights: The real-time reporting on staff, customers, sales, margins, and stock is a valuable asset for businesses to make effective decisions.
Flexible POS solutions: Epos Now offers tailor-made solutions for a variety of industries such as retail, hospitality, and non-profit organizations.
Limited-time offer: The Complete Solution is offered at a discounted price of $99 upfront, but this is a limited-time offer, and the regular price is not mentioned.
Additional monthly fees: If businesses opt for app integrations, they may have to pay an additional monthly fee on top of the price for the Complete Solution.
Lack of information: The descriptions provided for various features are brief, and some key information may be missing, leaving customers with questions on functionality and usability.
Missing a tool?
List it here

->
Frequently asked
questions
The best retail POS software depends on your specific needs and goals. Popular options include Vend, Lightspeed, and Shopify POS. Evaluate features, pricing, scalability, and integration capabilities to find the software that aligns with your business requirements.
Retail POS software offers benefits such as simplified inventory management, accurate sales tracking, real-time reporting, cloud-based accessibility, seamless integration with other business tools, improved customer experience, and streamlined checkout process. It helps businesses increase efficiency, reduce errors, and make data-driven decisions for better performance.
The common use of retail POS software is to manage and process sales transactions, track inventory levels, handle customer information, and generate reports. It enables retailers to streamline operations, improve inventory management, provide detailed sales analysis, and enhance customer experience by speeding up the checkout process. It also provides features for loyalty programs, gift cards, and integration with other business tools.
When choosing retail POS software, consider features like inventory management, sales tracking, customer management, payment processing, employee management, reporting, integrations with other software, mobile accessibility, and security. These features will help you effectively manage your retail store and provide a seamless shopping experience for your customers.
Retail industry uses retail pos software.
The cost of retail POS software can vary based on features, provider, and business size. It can range from free plans with basic functionality to monthly subscriptions starting at $10 to $300 or more, depending on the level of service required.
Yes, there are free retail POS software tools available. Some popular options include Square Point of Sale, Loyverse POS, and Imonggo. These free plans typically have basic features and limitations, but can be a good starting point for small retail businesses looking to manage their sales and inventory.
Retail POS software is designed to be user-friendly and does not require extensive technical expertise. Basic computer skills and an understanding of retail operations are generally enough to get started. However, for advanced features or integrations with other software systems, some technical knowledge may be required or assistance from support resources may be necessary.
How to use this page to find the right software
Identify your needs and requirements from the software. Consider factors like functionality, features, platform compatibility, budget, and any specific industry or personal preferences.
Based on your needs, prioritize the features or functionalities that are essential for your software.
Explore the website link of each software to gather more detailed information about it.
Boost sales performance with interactivity
🤝 Book demos and meetings inside emails
📈 Get user level analytics and events for better targeting
⚡ Collect feedback and no-show reasons with interactive forms
Early stage startup? These tools might help you
Better emails. less work.
super growth.