Best Sales Tools in 2023
Are you looking for a Sales Tools for your business? You have come to the right page. This guide will help you discover the best Sales Tools of 2023 and along with a deep dive into their features, pricing, rating, etc.
What is Sales Tools?
Sales tools are software applications designed to help sales teams manage and automate the sales process. These tools offer features like lead tracking, pipeline management, contact management, and analytics to help sales reps optimize their workflows and close more deals. Sales tools range from simple CRM systems to more advanced platforms that include artificial intelligence and machine learning capabilities. With the right sales tools in place, sales teams can streamline processes, save time, and grow revenue.
How Sales Tools work or function?
Sales tools are designed to help sales professionals streamline their workflow, manage their pipelines, and close deals more efficiently. These tools vary from sales intelligence and analytics to customer relationship management (CRM) software, to communication and collaboration platforms. Sales tools often integrate with one another to create a cohesive sales ecosystem. They enable sales professionals to focus more on building relationships with their clients than administrative tasks, making it possible to deliver a more personalized experience to each customer.
Benefits of Sales Tools?
Benefits of sales software:
Increases efficiency and productivity by automating repetitive tasks and freeing up more time for strategic sales initiatives.
Provides real-time insights and analytics that can help sales teams make data-driven decisions.
Improves collaboration between teams by centralizing customer and sales information in one place.
Streamlines the sales process, resulting in faster deal closures and increased revenue.
Enables better customer relationship management by tracking interactions and providing personalized experiences.
How we curated this list
We conducted extensive research to identify a wide range of software options within each category. This involved exploring online resources, industry publications, software directories, and user reviews. Please note that the pricing and features mentioned here are subject to change. We recommend you to visit the product website for the latest information before making a decision. Product Description
Yesware helps high-performing sales teams do meaningful email outreach at scale. If you need to drive more revenue through email outreach, but complex platforms are overkill — try Yesware.
Pros and Cons
Real-time open and link click notifications
Multi-Channel Campaigns to build pipeline with outbound campaigns
Meeting scheduler to schedule meetings without the back-and-forth
No mention of pricing, which may make it difficult for potential customers to evaluate
Limited analysis of competition, which may impact customer trust
Limited explanation of data privacy and security measures, which may affect customer confidence in using the product. Product Description
EngageBay is an affordable all-in-one CRM with marketing, sales & support solution for growing businesses to engage and convert web visitors to happy customers
Pros and Cons
All-in-one platform for Marketing, Sales, and Support teams.
Provides an affordable and unified solution for businesses to manage their activities.
Offers a free CRM at its core along with additional features such as Marketing Automation, Landing Page Builder, and Helpdesk Software.
Limited features in the free plan.
May not have enough customization options for larger businesses.
Might not be suitable for businesses with complex requirements like advanced analytics or machine learning capabilities.

Product Description
Pros and Cons
Increased Efficiency: iCRM automates tasks like customer management, sales tracking, and reporting, which saves time and increases performance.
Better Customer Experience: iCRM helps businesses deliver personalized customer service by keeping track of customer preferences and behaviour.
Improved Communication: It allows for the integration of multiple communication channels like social media, email, and phone, making it easier to engage with customers.
Initial Setup: Implementation and customization of iCRM can be challenging, especially for small businesses who may not have dedicated IT staff.
Cost: Depending on the features and subscription plan, iCRM can be expensive for small businesses and start-ups.
Learning Curve: Some employees may need time to become accustomed to the new software, which could delay business operations.
Product Description
A Sales CRM Software with advanced automation capabilities to help your team be more productive and close more deals. **Try Now**
Pros and Cons
Offers a variety of features to automate sales and streamline processes, including lead engagement and sales automation.
Has a built-in calling and texting system that offers powerful features such as call masking and voicemail drop.
Provides sales intelligence and reports to help businesses gain deeper insights into their sales pipeline and team's performance.
The product may be overwhelming for small businesses or startups with limited resources and sales teams.
The pricing of the product may be high for small businesses or startups with limited budgets.
It may take time for users to fully understand and utilize all the features and integrations offered by the product.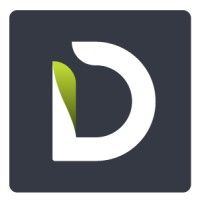 Product Description
Demandbase is a leader in Account-Based Marketing (ABM) Software, Go-to-Market (GTM) Tools, B2B Advertising Platform, and B2B Data.
Pros and Cons
Demandbase One is an AI-powered platform that helps users to find in-market accounts and their buying committees.
The platform offers a combination of first-party data, third-party data, and artificial intelligence that fuels its Smarter GTM™ Platform, which helps users spot opportunities early and orchestrate smarter sales and marketing motions.
The platform is flexible and transparent and allows users to have complete visibility into the attributes explaining why they should reach out to each account. It builds trust and helps to scale a business.
The pricing strategy is not clearly mentioned on the website. Customers would have to book a meeting to find out the package that fits their needs.
The platform might not be suitable for small businesses that cannot handle marketing and sales motions on a large scale, as it is designed for large enterprises.
While the platform offers a range of resources like on-demand demos, self-guided product tours, and trials, the number of resources might be overwhelming for users who are new to the platform, and might need extra support and guidance.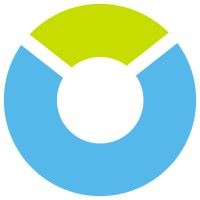 Product Description
Visualize and monitor your team's email activity in Gmail & Outlook with email analytics. See your data instantly, no credit card required!
Pros and Cons
Helps in measuring and improving team's email response time, which could help in improving customer service and productivity.
Private and secure - only email header data is accessed for tracking and analyzing purposes.
Easy to set up - no software installation required, and no workflow changes needed.
Only applicable for businesses or organizations that rely heavily on email communication.
May not be suitable for companies with high security or privacy concerns, even though the product claims to be private and secure.
Free trial is only for 14 days, after which it requires payment for continued use.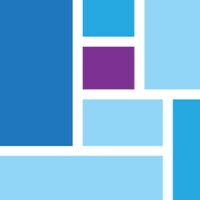 Product Description
FirstRain is a sales enablement software using AI for precise, actionable insights on companies, markets, and prospects. It collects data from multiple global sources and applies tailored machine learning algorithms to provide high-value insights for sales, marketing, and competitive intelligence.
Pros and Cons
Provides personalized insights into complex customers and markets, giving users a competitive advantage.
Offers predictive analytics that provide real-time customer knowledge for sales, marketing, and executive teams.
Includes a fully-included onboarding package for every new solution, helping users get up and running quickly.
Only offers sales management software, limiting its usefulness for businesses outside of this area.
No pricing is listed, making it hard to determine the affordability of the product.
Limited information is provided about how the software works and the specific features it offers.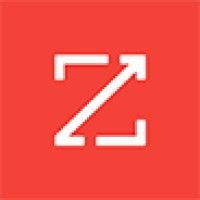 Product Description
Automate data quality & data orchestration tasks at scale. Dedupe, Score, Match Leads-to-Accounts, Segment, Enrich, Normalize & Route Leads
Pros and Cons
Comprehensive and accurate data on businesses and professionals.
Advanced search filters to refine your search results.
User-friendly interface and easy to navigate.
Expensive pricing plans, making it difficult for small businesses and individuals to afford.
Limited international data coverage.
No free trial or demo available for potential customers.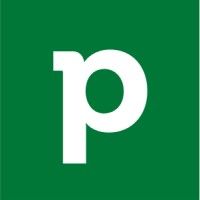 Product Description
Pipedrive is the easy-to-use, #1 user-rated CRM tool. Get more qualified leads and grow your business. Sign up for a 14-day free trial.
Pros and Cons
Pipedrive is a fully-customizable sales CRM that can be tailored to teams of all sizes.
The software offers visual sales pipeline features that provide a quick overview of the entire sales process.
Pipedrive integrates with over 250 services and tools, allowing for easy one-click installations.
Pricing for Pipedrive may be a concern for smaller businesses on a tight budget.
Pipedrive may have a steeper learning curve for users who are new to sales automation.
Some of the features, such as lead generation and email marketing campaigns, may not be as advanced as those offered by competitors such as HubSpot or Salesforce.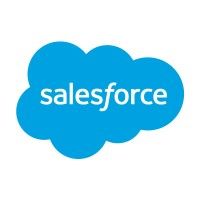 Product Description
Personalise every experience along the customer journey with the Customer 360. Unify marketing, sales, service, commerce, and IT on the world's #1 CRM.
Pros and Cons
Comprehensive suite of CRM products including Data Cloud and Customer 360.
Offers solutions for sales, service, marketing, and small business growth.
Provides guidance through Trailhead for users to learn Salesforce, digital, and soft skills.
Pricing details are not provided.
Some products may not be relevant for all industries.
Limited information about customer support options.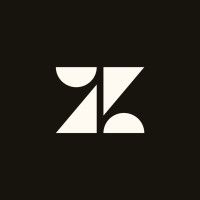 Product Description
Zendesk Sell is a sales CRM software tool that enhances productivity, processes and pipeline visibility for sales teams. Eliminate friction and sell more
Pros and Cons
Zendesk Sell offers a complete sales CRM solution, including prospecting, engagement, lead generation, and communication capabilities, all in one platform.
The platform empowers reps to deliver personalized conversational experiences from anywhere by offering full visibility, enabling sales and services information to be viewed in a single platform.
Zendesk has a simple, flexible pricing policy and offers lower total cost of ownership from setup to ongoing maintenance.
The company's target audience may be solely sales teams, which could potentially limit its scalability or opportunities in other markets.
The platform may not be as feature-rich or robust as some of its competitors for larger, more complex sales teams.
Some of Sell's features may not translate well to certain industries that require more specialized tools or workflows beyond just sales tracking and automation.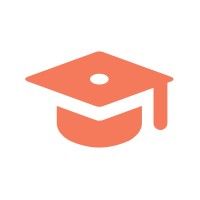 Product Description
HubSpot's free CRM powers your customer support, sales, and marketing with easy-to-use features like live chat, meeting scheduling, and email tracking.
Pros and Cons
HubSpot CRM is a free tool that provides features for all team members, making it accessible and cost-effective.
It offers various features such as reporting dashboard, company insights, deals tracking, email tracking, live chat, and mobile app, which can be effective for sales and marketing teams.
It is easy to use and can be integrated with various third-party tools and apps that people commonly use.
The free version lacks some advanced features, such as sales automation and revenue reporting, which may be required by some businesses.
HubSpot CRM may not be suitable for larger businesses with a large database of contacts, as it has a limit of up to 1 million contacts.
While it offers features for customer service teams, it may not be as robust as standalone customer service software available in the market.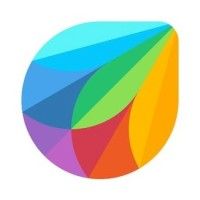 Product Description
Freshsales is an easy to use sales CRM that helps you build pipeline and close deals effortlessly. Freshsales is completely free for upto 3 users. Try it now!
Pros and Cons
Helps build a high-performing sales team and grow revenue.
AI-powered contact scoring helps prioritize and personalize customer engagement by providing a deeper understanding of customer behavior.
Provides smart recommendations and predictions to optimize sales strategy.
No mention of customizability which means the product may not work well for some businesses.
No information on pricing so it's unclear if it's affordable for small businesses.
It's not clear if the product integrates with other important sales tools like automation and email marketing tools.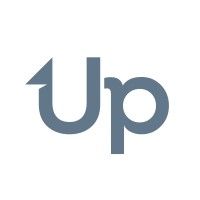 Product Description
Access our accurate and real time verified B2B database to drive growth. With built-in email verification, UpLead is the leader in high quality business contact data. Start your free 7-day trial today!
Pros and Cons
UpLead offers a 95% accuracy guarantee, ensuring that the data provided is reliable and won't waste the user's time.
With 50+ search filters, users can easily find qualified leads in real-time with the Prospector tool.
The platform offers a variety of features such as Technographics, Email Verification, and Intent Data to help users find the right leads for their business.
UpLead's pricing may be a bit high, starting at $99/month, making it less accessible for small businesses or individuals.
Although there are customer reviews available on their website, there aren't any third-party reviews or comparisons with competitors.
The platform mainly focuses on B2B leads and may not be suitable for those looking for B2C prospects.
Missing a tool?
List it here

->
Frequently asked
questions
The best sales tool software varies depending on your specific needs and goals. Some popular options include Salesforce, HubSpot Sales, and Pipedrive. Evaluate features, pricing, and integration capabilities to find the software that aligns with your business requirements.
Sales tools software offer benefits such as lead and opportunity tracking, pipeline management, automation, reporting, collaboration, and integration with other tools. It helps businesses streamline their sales process, increase productivity, and generate revenue growth.
The common use of sales tools software is to streamline the sales process, from lead generation to closing deals. It enables businesses to track leads, manage sales pipelines, automate tasks, collaborate with team members, and get insights into sales performance through analytics. It also provides features for customer relationship management, forecasting, and reporting to improve sales effectiveness.
When choosing sales tools software, consider features like lead management, pipeline management, contact management, task and calendar management, reporting and analytics, integration options, mobile accessibility, and customer support. These features will help you effectively manage and optimize your sales process.
Sales tools software is used across various industries including retail, e-commerce, B2B services, travel and hospitality, media and entertainment, and non-profit organizations, to name a few. It is vital for businesses of all sizes and sectors to have an effective sales tool to boost productivity and increase revenue.
Sales tools software can range from free plans with limited features to monthly subscriptions starting at $10 to $500 or more, depending on the provider, features, and level of service required. The cost may vary based on the scale of your sales team and the customer relationship management tools needed to streamline the sales process.
Yes, there are free sales tools available. Popular options include HubSpot Sales, Zoho CRM, and Freshsales. Free plans often have limitations on features and user numbers. However, they can be a good starting point for small businesses or those with basic sales needs.
Sales tools software typically require basic technical skills and understanding of sales concepts to get started. However, utilizing advanced features or complex automations may require some technical knowledge or support resources. Most sales tools are designed to be user-friendly with intuitive interfaces and pre-designed features.
How to use this page to find the right software
Identify your needs and requirements from the software. Consider factors like functionality, features, platform compatibility, budget, and any specific industry or personal preferences.
Based on your needs, prioritize the features or functionalities that are essential for your software.
Explore the website link of each software to gather more detailed information about it.
Boost sales performance with interactivity
🤝 Book demos and meetings inside emails
📈 Get user level analytics and events for better targeting
⚡ Collect feedback and no-show reasons with interactive forms
Early stage startup? These tools might help you
Better emails. less work.
super growth.