Best Display Advertising Software in 2023
Are you looking for a Display Advertising Software for your business? You have come to the right page. This guide will help you discover the best Display Advertising Software of 2023 and along with a deep dive into their features, pricing, rating, etc.
What is Display Advertising Software?
Display advertising software is designed to help businesses create and manage online display ad campaigns. This software provides tools for designing and optimizing ad creatives, targeting specific audiences, tracking campaign performance, and adjusting ad spend. By using display advertising software, businesses can reach their target audience with relevant, eye-catching ads across various websites and social media platforms. This leads to increased brand visibility, website traffic, and ultimately, increased sales and revenue.
How Display Advertising Software work or function?
Display advertising software functions by using algorithms to place ads in front of the appropriate audience. It tracks users' browsing data and displays relevant ads on websites and social media. Advertisers can set a budget, target specific demographics, and track their campaign's success through analytics. The software provides real-time reporting to help marketers optimize their ad spend to achieve their goals. With the help of display advertising software, businesses can increase brand awareness, drive conversions, and reach their target audience effectively.
Benefits of Display Advertising Software?
The Benefits of Display Advertising Software:
Provides targeted, relevant ads to the right audience
Helps to increase brand awareness and visibility
Enables easy tracking and optimization of ad campaigns
Can improve ROI through efficient budget allocation
Enables real-time bidding and ad placement across multiple channels
How we curated this list
We conducted extensive research to identify a wide range of software options within each category. This involved exploring online resources, industry publications, software directories, and user reviews. Please note that the pricing and features mentioned here are subject to change. We recommend you to visit the product website for the latest information before making a decision.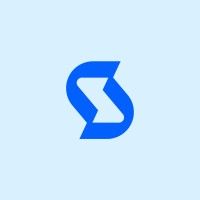 Product Description
StackAdapt is the self-serve programmatic advertising platform used by the most exceptional digital marketers.
Pros and Cons
StackAdapt offers a wide range of advertising channels such as native advertising, display advertising, video advertising, connected TV, programmatic audio, in-game advertising, and digital out-of-home, which can help businesses to reach a wider audience.
The company's programmatic advertising platform allows users to plan campaigns, execute them with ease, and analyze campaign performance with accuracy, making it an efficient solution for digital marketers.
StackAdapt offers tailored implementation and rollout, a dedicated account team, and best-in-class training and support for agencies to build a bigger business.
There is no information about pricing on their website, which makes it difficult for businesses to determine if the solution is affordable for them.
StackAdapt seems to focus more on servicing agencies rather than offering a self-serve option for small businesses or individual marketers who may not have the resources to hire a full-service agency.
The lack of information on their website about the features and capabilities of their programmatic advertising platform may make it challenging for potential customers to understand what they are getting.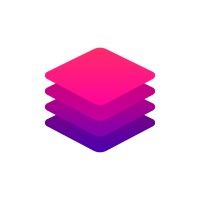 Product Description
Artificial Intelligence powered ad creative and banner generator for better conversion rates.
Pros and Cons
Using Artificial Intelligence (AI), the product generates conversion focused ad creatives and social media post creatives in a matter of seconds, thus saving time.
The product offers a free trial period of 7 days and allows users to cancel anytime.
AdCreative.ai has been recognized as one of the top three fastest growing products in the world and boasts an impressive client list.
The pricing plans are not very cost-effective, with the lowest-priced plan starting at $29 per month, which may be costly for small businesses or individuals.
The product is suitable for specific businesses only, such as startups, e-commerce stores, and marketing agencies, and may not be useful for businesses operating in other industries.
The product claims to improve conversion rates by up to 14x, but this may not hold true for all businesses, and could be dependent on various factors such as industry, audience, and product offering.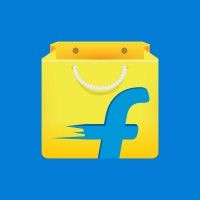 Product Description
India's biggest online store for Mobiles, Fashion (Clothes/Shoes), Electronics, Home Appliances, Books, Home, Furniture, Grocery, Jewelry, Sporting goods, Beauty & Personal Care and more! Find the largest selection from all brands at the lowest prices in India. Payment options - COD, EMI, Credit card, Debit card & more.
Pros and Cons
Monetization opportunities through various ad formats.
Comprehensive ads solution for targeting customers based on search keywords and browsing activity.
Self-serve platform empowering businesses and advertisers to create and manage their own campaigns.
Limited target audience outside of the Indian market.
Integration challenges during implementation and integration into existing platforms.
Competition from established players and alternative ad platforms.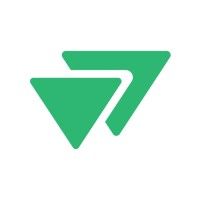 #4
RollWorks Account-Based Platform
Product Description
Say hello to the RollWorks account-based marketing (ABM) platform, the B2B and ABM solution shown to deliver over 5X the ROI of other ABM platforms.
Pros and Cons
RollWorks' platform offers a complete account-based marketing solution that includes identification, engagement, and measurement, making it easy for B2B marketing and sales teams to accelerate revenue growth.
RollWorks' proprietary data and machine learning technology helps identify the target accounts that are the best fit for your business and allows you to find key contacts.
RollWorks offers cross-channel campaigns that engage the target accounts and key buyers, with ads and sales automation, increasing the chances of converting prospects into opportunities.
RollWorks' platform is designed for B2B marketing and sales teams, which limits the application of the product for other types of businesses or individuals.
The pricing of RollWorks' platform is not transparent, and there is no clear information about the costs associated with the product.
While RollWorks claims to provide a 5x ROI compared to other ABM vendors, there is no independent confirmation of the performance claims made by the company.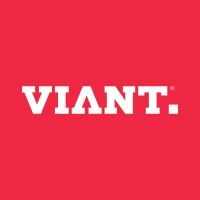 Product Description
Viant, a pioneer in people-based digital advertising on the New Open Web, provides marketers the tools to move beyond third-party cookies.
Pros and Cons
Adelphic DSP provides omnichannel execution to reach target audiences on all devices, including emerging channels.
Adelphic DSP provides machine learning optimization to improve ad campaign success over time.
Adelphic DSP provides advanced reporting capabilities to measure the success of ad campaigns both online and offline.
The passage does not provide information about the cost of using Adelphic DSP.
The passage does not provide information about the level of customer support provided for Adelphic DSP users.
The passage does not provide information about the integration of Adelphic DSP with other marketing or advertising technologies.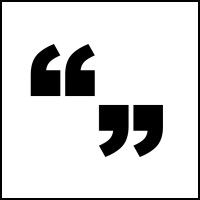 #6
Flashtalking by Mediaocean
Product Description
Flashtalking is the leading independent ad server for sophisticated advertisers. We use data to personalize advertising in real-time, independently analyze its effectiveness and enable optimization that drives better engagement and return on spend for global brands.
Pros and Cons
Flashtalking is an independent global ad server that provides advertisers with control over their own data.
The platform offers advanced analytics that provide advertisers with a comprehensive view of the customer journey and actionable insights.
Flashtalking offers a complete suite of verification tools that detect fraud and offer viewability services globally across desktop, mobile web, in-app, and CTV/OTT.
The product might not be suitable for small businesses that don't require advanced analytics and sophisticated verification tools.
Flashtalking's creative management tools might require a certain level of expertise to use and set up, which might not be suitable for users with limited technical knowledge.
The platform focuses more on TV and Video advertising instead of other advertising channels, which might not cater to all user needs.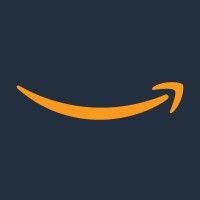 Product Description
Grow your business and increase sales with online advertising solutions that help you find, attract, and engage customers on and off Amazon.
Pros and Cons
Amazon Ads provides a wide range of ad products tailored to different marketing objectives.
They offer various brand shopping experiences, such as building your own dedicated brand destination on Amazon and highlighting your products with free, visual posts featured in a shoppable feed.
Amazon Ads has a range of ad tech tools to help plan, manage, measure, and optimize digital marketing efforts.
It may be overwhelming for beginners to navigate the range of ad products and ad tech tools offered by Amazon Ads.
Pricing for their services may not be as transparent as some users would like.
Some users have experienced concerns with ad placement and relevancy, which could impact the effectiveness of the ads. Product Description
Pros and Cons
Helps track and monitor overall health and wellness through personalized data tracking
Easy to use app interface and fitness tracker
Provides helpful insights and suggestions for lifestyle changes based on collected data
Limited compatibility with certain devices and platforms
Expensive compared to other fitness tracking options
Sensitive activity tracking may lead to inaccurate data or misinterpretations.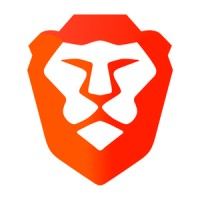 Product Description
The Brave browser is a fast, private and secure web browser for PC, Mac and mobile. Download now to enjoy a faster ad-free browsing experience that saves data and battery life by blocking tracking software.
Pros and Cons
Brave browser has a feature that blocks privacy-invading ads and trackers by default, making browsing faster and safer.
Brave Search is a fast-growing search engine since Bing, with privacy-protecting ads that redefine search marketing.
Brave offers advanced privacy features such as Brave Firewall + VPN, a browser-native secure crypto wallet, and Brave Rewards that lets you earn crypto tokens for viewing privacy-protecting ads.
As a relatively new browser, Brave may not have the same level of support and compatibility with certain websites and applications as more established browsers like Google Chrome or Firefox.
There may be concerns about the privacy implications of Brave's blockchain-based advertising system, such as the use of Basic Attention Tokens and the potential for user data to be stored on decentralized networks.
While Brave Search is growing in popularity, it may not have the same level of search results and functionality as more established search engines like Google or Bing.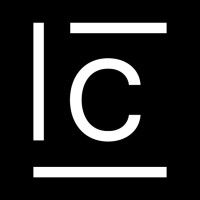 Product Description
From scaling digital ads to performance creative and building premium ad suites, advertisers and media companies can do it all with Celtra.
Pros and Cons
Celtra's Creative Automation solutions can help advertisers and media companies scale their digital advertising content and build premium ad suites, making the campaign production process more efficient.
With Celtra's Dynamic Product Ads, advertisers can launch and test their own custom creatives across various social channels and conditionally launch creatives to increase relevance, resulting in better ROI for their campaigns.
Celtra Dynamic Video empowers teams to generate endless combinations of video for the media buying platform of their choice, making it easier to personalize and optimize video content for different target audiences.
There is no mention of the cost of Celtra's services, which could be a concern for companies operating on a tight budget.
It's unclear whether Celtra's solutions can be fully customized to accommodate very specific and unique campaign needs, such as complex data integrations or unconventional creative elements.
While Celtra offers professional services to support users, it's unclear whether there are initial training sessions available or if customers need to be familiar with the platform themselves before utilizing the services of the Success Management, Creative Services, Consulting Services, or Technical Services teams.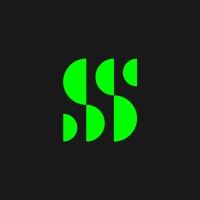 Product Description
Simpli.fi, the leader in advertising success, helps 2,000+ agencies & brands maximize their relevance with measurable results.
Pros and Cons
Simpli.fi offers a variety of media buying and workflow solutions to power advertising campaigns.
Their Demand-Side Platform (DSP) uses unstructured data to target relevant audiences and produce measurable results.
Simpli.fi provides options for advertising on various channels, including social media, connected TV, mobile, and native advertising.
The website does not provide information on pricing or package plans for their media buying solutions.
There is limited information on the specific features and functionality of their software management solutions.
The company does not offer a trial period or free version for potential customers to test out their products before making a purchase.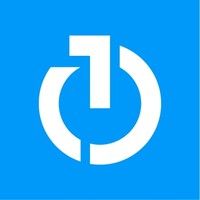 Product Description
Powering the open internet with an independent media buying platform that helps marketers reach more customers through a more relevant ad experience.
Pros and Cons
Advanced targeting options and real-time bidding capabilities
Scale and reach across multiple ad formats and channels
Comprehensive reporting and analytics features
Steep learning curve and requires technical expertise
Higher cost compared to some other programmatic advertising platforms
Potential for decreased transparency in the ad buying process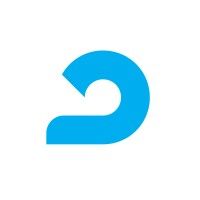 Product Description
With AdRoll's AI-driven marketing software, you can get sophisticated audience targeting, cross-channel engagement, advanced measurement and attribution, all in one place. Build a brand customers love, turn more visitors into customers, and grow customer loyalty with AdRoll's growth platform.
Pros and Cons
AdRoll offers a one-stop-shop solution by allowing users to manage and analyze their campaigns across multiple platforms from a single platform.
AdRoll has an industry-first automation builder, which gives users complete control of their campaigns across display, social and email.
AdRoll has experts to manage advertising for users who may not have the bandwidth to manage different platforms.
AdRoll seems to have a bias towards e-commerce stores and their pricing may not be viable for smaller marketing teams that are not e-commerce focused.
There is a lot of information on the website which may overwhelm users who are new to marketing automation tools.
AdRoll's use of third-party cookies may be a concern for users who are focused on privacy and data compliance.
Missing a tool?
List it here

->
Frequently asked
questions
The best display advertising software depends on factors like your budget, targeting options, and campaign goals. Some popular options include Google Ads, AdRoll, and Criteo. Compare features, pricing, and ease of use to find the software that fits your business needs.
Display advertising software helps businesses effectively target their audience, increase brand awareness, drive website traffic, and improve engagement. It offers benefits such as detailed analytics, real-time bidding, audience targeting, customizable ad formats, and A/B testing.
The common use of display advertising software is to create, manage, and optimize digital display ads. It enables businesses to increase brand awareness, drive website traffic, and generate leads. It also offers features for targeting, retargeting, ad creation, ad placement, and tracking to maximize ad effectiveness and ROI.
When choosing display advertising software, important features to consider include targeting options, ad format variety, real-time bidding, budget management, performance tracking, and integration capabilities. These features will assist in creating effective display ad campaigns.
Display advertising software is used by various industries, including e-commerce, finance, healthcare, automotive, technology, and more. It is a powerful tool that helps businesses of all sizes and sectors to effectively reach and engage their target audience through visual ads across various websites and platforms.
The cost of display advertising software varies based on features, providers, and the scale of the campaign. Prices can range from free plans with basic features to monthly subscriptions starting at $50 to $500 or more, depending on the level of service needed.
Yes, there are free display advertising software tools available. Some popular options include Google Display Network, AdRoll, and Criteo. These free plans often have limitations on audience targeting, ad formats, and budget. However, they can be a good starting point for small businesses or those with basic display advertising needs.
Display advertising software typically requires a higher level of technical expertise than email marketing tools. Users should be familiar with ad formats, targeting options, and bidding strategies. Advanced knowledge of platforms such as Google Ads and Facebook Ads is also helpful. Some complex features may require support from technical resources.
How to use this page to find the right software
Identify your needs and requirements from the software. Consider factors like functionality, features, platform compatibility, budget, and any specific industry or personal preferences.
Based on your needs, prioritize the features or functionalities that are essential for your software.
Explore the website link of each software to gather more detailed information about it.
Elevate your marketing campaigns with interactivity
📈 Increase engagement and conversions with interactive emails
✉️ Automate lifecycle email marketing for pin-point targeting with emails
⚡ Nurture leads with fun widgets like spin-the-wheel, quizzes, polls, etc
Early stage startup? These tools might help you
Better emails. less work.
super growth.