Best Automation Testing Software in 2023
Are you looking for an Automation Testing Software for your business? You have come to the right page. This guide will help you discover the best Automation Testing Software of 2023 and along with a deep dive into their features, pricing, rating, etc.
What is Automation Testing Software?
Automation testing software is designed to test software applications in an automated way. It allows developers and testers to create, run, and manage automated tests for software applications, reducing the time and effort required for manual testing. Automation testing software can simulate real user actions and test multiple scenarios that are difficult to carry out through manual testing. Additionally, it can help identify bugs and issues early in the development process, improving the overall quality of the software.
How Automation Testing Software work or function?
Automation testing software functions by automating the testing process, reducing the time and effort needed for manual testing. These tools simulate user interactions to verify software functionality, performance, and reliability. By detecting errors earlier in development, automation testing software helps reduce costs and prevent release delays. These tools also generate detailed reports, allowing teams to track progress and identify areas for improvement. Overall, automation testing software enables faster, more efficient, and more reliable software development.
Benefits of Automation Testing Software?
Benefits of automation testing software:
Automation reduces testing time and improves cost-effectiveness
This software ensures accurate test results and minimizes human error
It enhances test coverage and supports faster releases
With automation testing, quality standards are maintained throughout the project lifecycle.
How we curated this list
We conducted extensive research to identify a wide range of software options within each category. This involved exploring online resources, industry publications, software directories, and user reviews. Please note that the pricing and features mentioned here are subject to change. We recommend you to visit the product website for the latest information before making a decision.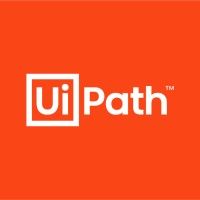 #1
UiPath: Robotics Process Automation (RPA)
Product Description
Accelerate automation-fueled growth and drive innovation with the AI-powered UiPath Business Automation Platform.
Pros and Cons
The UiPath Business Automation Platform covers all types of automation needs, including process mining, task mining, communications mining, document understanding, and AI center, among others.
The platform helps in improving process and task efficiencies, identifies ROI-intensive domains, and automates tasks through robots that work seamlessly with humans.
The platform is scalable and offers an enterprise-grade foundation to run and optimize automation programs at high volumes.
There is no mention of the pricing of the platform features and services, which could be a barrier for small businesses or startups with limited budgets.
The platform requires extensive expertise in digital automation, and it might take some time for users to learn about its features and functionalities.
The platform doesn't integrate with all types of technologies. It primarily focuses on Amazon Web Services, Microsoft, SAP, Amelia, and OutSystems.
Product Description
Instant access to 3000+ browsers and real iOS and Android devices for cross browser testing. Ship apps and websites that work for everyone, every time. Get Free Trial.
Pros and Cons
Provides a wide range of products for testing software/websites across different platforms and devices.
Offers seamless integration with various tools and frameworks used in development.
Pristine and secure devices available for testing.
Pricing information is not readily available.
The website has a long list of various products that may be overwhelming for some users.
It may take some time to learn how to use the various testing tools and features provided.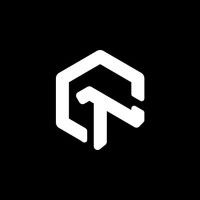 Product Description
Perform manual or automated cross browser testing on 3000+ browsers online. Deploy and scale faster with the most powerful cross browser testing tool online.
Pros and Cons
Offers a wide range of testing options, from manual to automated testing, to cater to different testing needs.
Allows testing on a variety of real devices, including Android and iOS, for reliable mobile app testing.
Provides AI-powered testing capabilities, such as visual regression and test analytics, for more efficient and accurate testing.
It is not clear whether there are any limitations or restrictions to the use of its free registration for the X Testμ 2023 Conference.
The pricing structure for other services is not readily available on the website, and interested users would have to contact them directly for a quote.
Users may need some level of technical expertise to maximize the use of some of its features, such as running Selenium scripts or integrating with third-party tools.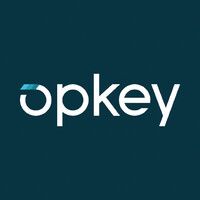 Product Description
The codeless Test Automation Platform for enterprise continuous testing accelerates release cycles , reduces costs, and decreases risk out of software releases
Pros and Cons
Opkey's no-code automation platform makes it easy for both technical and non-technical users to automate application testing in hours, not months.
Opkey's platform supports over 15 packaged apps and 150 technologies, empowering users to automate single-app and cross-app tests without coding.
Opkey's pre-built integrations and connectors allow for seamless integration with dozens of technologies, including web, mobile, desktop, mainframe, APIs, and more.
Opkey's self-healing technology may require additional setup and configuration to ensure tests won't break when app changes occur.
While Opkey offers over 30,000 pre-built test cases to increase test coverage, there may still be gaps in coverage that require additional test creation.
Opkey's platform may be overwhelming to users who are new to test automation and require extensive training and support.
Product Description
Test IO delivers a full range of web, mobile, and IoT testing, delivered as a service.
Pros and Cons
Test IO offers a full range of web, mobile and IoT testing services, making it a one-stop solution for testing needs.
Their Testing-as-a-Service (TaaS) model provides flexibility and scalability to ship high-quality products faster.
Test IO's renowned crowdtesting platform enables real-world testing across all devices and platforms, making it easier to identify issues ahead of production.
It is not clear how affordable their services are, as pricing details are not provided on their website.
Test IO's focus on results may mean that they prioritize speed over comprehensive testing, potentially leading to overlooking critical issues.
As a relatively new company (founded in 201-, Test IO may not have the same level of expertise and experience as some of its more established competitors.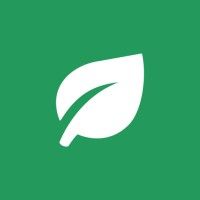 Product Description
Rainforest QA makes it easy for everyone on software teams to improve product quality. Designed for CI/CD workflows.
Pros and Cons
No-code automation significantly reduces the time spent on writing, running, and maintaining automated UI tests.
Rainforest has a proprietary automation method that allows testing of anything that appears on-screen, whether it's in the browser or not.
It offers detailed test results that include video recordings, HTTP logs, browser logs, and more debugging insights for every test run.
The number of tests that can be run in parallel is limited to 500 tests at the same time.
The price plans are not clearly mentioned on the website, making it unclear how much the service costs after the free trial.
The method works well for no-code automation, which may limit the level of control that developers have compared to writing tests using code-based automation frameworks like Selenium.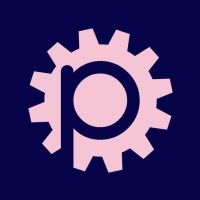 Product Description
The most effective low-code test automation products for Salesforce.
Pros and Cons
Provar is specifically engineered for Salesforce, meaning it is designed to work seamlessly with the platform.
Provar offers automation for a variety of Salesforce Clouds and Technologies, making it a versatile solution for testing.
Provar is highly rated by its users and has been recognized by G2 for its excellence in test automation.
There is no information provided on the pricing of Provar, making it difficult to assess its affordability.
While Provar supports any custom app built on the Salesforce platform, it may not be as effective for testing applications built on different platforms.
It is not clear what level of technical expertise is required to use Provar and its associated tools effectively, which could be a concern for less technically proficient users.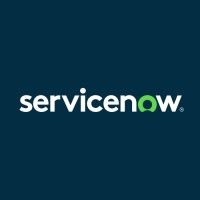 #8
ServiceNow Now Platform
Product Description
ServiceNow Cloud Management allows your IT teams to provision cloud infrastructure and services, while providing consistent management and cost visibility.
Pros and Cons
ServiceNow Platform enables easy development of custom applications.
Offers a wide range of integrations and provides customizable workflows.
Simplified UI for managing tasks, requests, and approvals.
ServiceNow can be complex and challenging to configure.
Requires significant resources and training for proper implementation.
Licensing can get expensive as modules are added for additional features.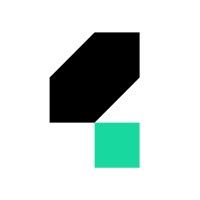 Product Description
Katalon is an AI software quality platform that lets teams test web, mobile, desktop apps and APIs to deliver winning digital products and experiences.
Pros and Cons
Comprehensive quality management platform to assist teams in delivering high-quality digital experiences.
AI-augmented platform to write tests faster and get clearer insights.
Offers a low cost, high ROI solution with flexible pricing options as you scale.
The platform may have a steep learning curve for inexperienced users.
The various components and features offered may not be necessary for smaller-scale projects.
The system does not seem to offer a free, permanent plan beyond the initial trial period.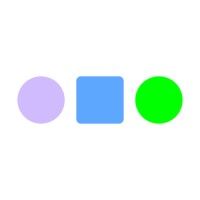 Product Description
Leapwork - the no-code test automation platform that enables testers and business users to quickly build, maintain, and scale automation.
Pros and Cons
The product claims to be a powerful and efficient automation tool that works across every application type, including web, desktop, and virtual environments.
It offers a visual language and smart recorder that allows users to automate functional UI tests with ease, without the need for excessive coding.
The tool ensures cross-technology automation, meaning it can work across various technologies, such as web, Windows, and virtual desktops.
The pricing of the product is not mentioned, making it difficult for potential users to evaluate its affordability.
The product offers many features, which could be overwhelming for novice users or smaller businesses that only require basic automation tools.
The product seems to focus on testing alone and does not appear to offer other services such as data management or analytics. Product Description
Release great software. QA and Quality Engineering services. Mobile app, payment, localization, crowdsourced, outsourced QA testing.
Pros and Cons
Comprehensive Testing Coverage: Testlio offers complete testing coverage across multiple industries and types of testing, including manual, automated, performance, and more.
Expert Talent: The company boasts a network of 10,000 testing experts from around the globe, all of whom are vetted and available on demand.
Powerful Platform: Testlio's software platform is purpose-built to support seamless manual and automated testing.
Pricing: Testlio's comprehensive solutions may come at a high cost, making it difficult for smaller businesses to afford.
Limited Flexibility: Testlio's services may not be as flexible as some businesses require, as their solutions are predominantly tailored to testing specific apps, software, or industries.
Complexity: The range of services, solutions, and methodologies offered can be overwhelming and difficult for some users to navigate, which could lead to delays in the testing process. Product Description
Applitools is an AI-powered visual testing & monitoring platform. Applitools Visual AI is easy to setup and integrates with all modern test frameworks.
Pros and Cons
Visual AI eliminates the need for manual functional testing and reduces the time it takes to create, execute, and maintain automated tests, leading to faster delivery and reduced cost.
Applitools allows teams to test a variety of applications, including web, mobile, desktop, and even media and documents such as PDFs and images.
The platform integrates easily with popular testing frameworks, such as Selenium, Appium, and Cypress, and allows for automating the reviewing of defects at scale with intelligent auto-maintenance.
There is a learning curve for using the Visual AI platform and integrating it with existing testing frameworks.
The cost of using Applitools may be a disadvantage for smaller teams or individuals.
While the platform reduces manual work across the entire testing process, some teams may still prefer to have more control over their tests and the ability to write them themselves. Product Description
Plan your luxury travel through our network of the world's finest travel agencies with Advisors who draw upon first-hand experience to craft the perfect vacation for you.
Pros and Cons
The Virtuoso service offers a diverse range of travel destinations, including hotels, cruises, tours, and more, providing a wide range of options for travelers.
Virtuoso offers inspiration for travel, including adventure, arts/culture, food/wine, and wellness, providing a platform for travelers to choose the type of trip they want.
The service provides a platform for becoming a travel advisor, helping people build their career in the travel industry.
It is unclear what services are offered by Virtuoso. The passage doesn't fully explain the services and could be confusing for new users.
The legal jargon mentioned in the passage seems to be excessive and could be a turn-off for potential customers.
The passage only briefly mentions sustainable travel, which is an essential aspect of modern traveling. It would be better if Virtuoso could incorporate sustainability with every aspect of their service. Product Description
Eliminate environment concerns with test data and virtual services. Backed by the Power of Perforce.
Pros and Cons
Perfecto Mobile offers scriptless testing, making it easy for teams to create tests quickly across multiple browsers and environments without technical scripting skills or framework setup.
The platform supports virtual devices, offering a fast and cost-efficient way to extend test coverage and minimize escaped defects at earlier stages of development.
Perfecto Mobile's monitoring and test failure analytics provide comprehensive reporting and actionable advice on where to start to fix issues, helping teams identify and resolve issues more quickly.
The pricing for Perfecto Mobile's subscription plans and enterprise licenses is not listed on their website, so potential customers may need to request a quote to determine if it fits their budget.
Some functionalities, such as biometrics and network virtualization, are only available on Perfecto Mobile, limiting the choice of testing platform for businesses that require these capabilities.
Perfecto Mobile is primarily focused on mobile application testing and while it does offer some web testing capabilities, businesses looking for a comprehensive web testing solution may need to consider other platforms. Product Description
Accelerate software testing to keep pace with Agile and DevOps - with the industry's most innovative automated software testing tools.
Pros and Cons
Offers a wide range of test automation and management products that can integrate with tools across delivery pipelines.
Provides digital validation and mobile testing solutions for iOS and Android devices.
Offers load and performance testing solutions for enterprise applications.
It is unclear if the products are suitable for small businesses or only for large enterprises.
Pricing information is not immediately available on the website.
It is unclear if the customer support is available 24/7 or only during business hours.
Missing a tool?
List it here

->
Frequently asked
questions
The best automation testing software varies based on the specific needs and goals of the business. Popular options include Selenium, Appium, and TestComplete. Evaluate features, pricing, scalability, and integration capabilities to find the software that aligns with your testing requirements.
Automation testing software offers benefits such as faster testing, increased test coverage, reliable and repeatable test results, quick feedback on code changes, and reduced human errors. It helps organizations ensure software quality, improve efficiency, save time and money, and deliver better user experiences.
Automation testing software is commonly used to automate the testing process of software applications. It enables businesses to test their software faster, more efficiently, and accurately. It also provides features for test case management, execution, reporting, and integration with other tools to improve the overall quality of the software.
Consider features like test case management, scheduling, reporting, integrations, ease of use, parallel testing, support for multiple programming languages and frameworks, and scalability. These features will help you effectively manage and optimize your automation testing.
Automation testing software is used in various industries, including software development, healthcare, finance, manufacturing, retail, and more. It is a versatile tool that helps businesses of all sizes and sectors to accurately test and ensure the quality of their software products.
The cost of automation testing software varies based on features and provider. It can range from free plans with limited features to paid plans starting at $100 to $10,000 or more, depending on the scale and level of service required.
Yes, there are free automation testing software tools available. Some popular options include Selenium, Appium, and JMeter. These free tools often have limitations on features and support. However, they can be a good starting point for small teams or those with basic automation testing needs.
Automation testing software generally requires a certain level of technical expertise, particularly in coding and scripting languages. Basic understanding and experience in software development and testing processes may also be required. However, some automation testing tools offer user-friendly interfaces and pre-built templates for easier use. Technical assistance may still be needed for more complex automations.
How to use this page to find the right software
Identify your needs and requirements from the software. Consider factors like functionality, features, platform compatibility, budget, and any specific industry or personal preferences.
Based on your needs, prioritize the features or functionalities that are essential for your software.
Explore the website link of each software to gather more detailed information about it.
Modernize your operations with interactivity
📈 Automate bills, usage reports, and notifications with the journey feature
⚡ Enable people to raise issues inside the emails using forms
✉️ Use APIs to trigger and send notification and reminder emails
Early stage startup? These tools might help you
Better emails. less work.
super growth.