Best Document Generation Software in 2023
Are you looking for a Document Generation Software for your business? You have come to the right page. This guide will help you discover the best Document Generation Software of 2023 and along with a deep dive into their features, pricing, rating, etc.
What is Document Generation Software?
Document generation software automates the process of creating documents, reducing time and effort required. These tools provide customizable templates for various types of documents, such as contracts, invoices, and proposals. They also enable collaboration among team members, allowing for real-time updates and changes. With document generation software, businesses can streamline document creation, ensure consistency in formatting, and improve accuracy and efficiency in document management.
How Document Generation Software work or function?
Document generation software utilizes pre-existing digital templates and data sources to automatically create customized documents, reports, and contracts. This software reduces manual labor and streamlines the process of creating large numbers of similar documents, saving time and increasing productivity. Additionally, document generation software assists with compliance and accuracy, reducing the likelihood of errors when drafting and finalizing documents. By automating document creation, organizations can confidently generate high volumes of quality documents at a faster pace and with less errors.
Benefits of Document Generation Software?
Benefits of Document Generation Software:
It saves time and effort by automating the document creation process
It reduces errors and inconsistencies through standardization and templates
It allows for customization and personalization of documents for individual clients or customers
It improves collaboration and communication among team members working on the same document
It enhances compliance by ensuring all necessary information and legal requirements are included in the document
How we curated this list
We conducted extensive research to identify a wide range of software options within each category. This involved exploring online resources, industry publications, software directories, and user reviews. Please note that the pricing and features mentioned here are subject to change. We recommend you to visit the product website for the latest information before making a decision.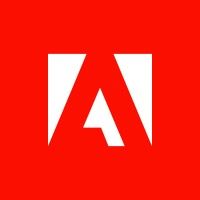 Product Description
Adobe Acrobat
Pros and Cons
Ensures that online services are secure and reliable.
Allows for the use of interactive features in Acrobat online services.
Provides a seamless and efficient user experience.
Users without JavaScript capabilities will be unable to access Acrobat online services.
JavaScript can sometimes slow down the processing speeds of online services.
Some users may be concerned about the security and privacy implications of enabling JavaScript.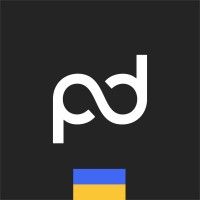 Product Description
Trusted by 50K+ Customers • Rated 4.7/5 on G2 • Increase ROI by 20% and Close Deals 3x Faster • SOC 2, HIPAA & GDPR Compliant • Request a demo!
Pros and Cons
PandaDoc offers pre-built, customizable templates which makes it easy to share documents in minutes.
The software offers native CRM integrations to pull customer data into your documents fast and keep data consistent.
PandaDoc offers legally binding e-Signatures, which improves security and trust.
It is not mentioned whether or not the software is compatible with all devices and operating systems.
The pricing structure is not clear from the passage and may be a limitation for some users.
Although the software offers 750+ templates, some users may require more customization options.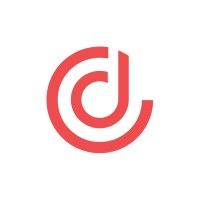 Product Description
Accelerate your sales process with a unified revenue platform: CPQ, Contract Management, Subscription Management, Proposals and e-Signature.
Pros and Cons
Streamlined process: DealHub offers a unified platform for streamlining the quote-to-revenue process, which can help businesses issue proposals, manage contracts, automate subscriptions, and billing, all in one platform.
Buyer engagement: The integration of DealRoom feature enables buyers and sellers to collaborate and close deals through real-time collaboration and unique insights. This can lead to a better buyer experience by offering a digital DealRoom.
Integrations: DealHub integrates with various CRM tools, such as Salesforce, Microsoft Dynamics, Freshworks, Hubspot, and SugarCRM, making it an adaptable solution to a variety of businesses.
Learning curve: Because of its wide range of features, implementing and learning how to use DealHub can be confusing and challenging for some businesses.
Price: DealHub is not a cheap solution, and its pricing plans may not be suitable for small or medium-sized businesses on a tight budget.
Additional costs: Some of the advanced features of DealHub, such as the CPQ, may come with an additional cost, which could deter some businesses from adopting the platform.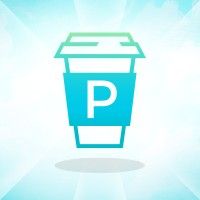 Product Description
Proposal software that gives sales leaders control and visibility into the most important stage of their sales process. Try Proposify free for 14 days.
Pros and Cons
Simplifies the proposal creation process: Proposify streamlines the proposal creation process, enabling users to create proposals faster and more accurately.
Collaborative features: The tool allows teams to work together on proposals, making it easier to gain feedback and approval from all stakeholders.
Professional-looking proposals: Proposify's pre-made templates and design options help users create proposals that look professional and visually appealing.
Limited customization: While Proposify offers some design customization options, users are limited in the extent to which they can tailor the look and feel of their proposals.
Cost: Proposify is a relatively expensive option, with prices starting at $25 per user per month, making it less accessible to small businesses and startups.
Limited integrations: While Proposify does integrate with some key tools like Salesforce and HubSpot, it may not be compatible with all of the tools a team uses, requiring users to switch between platforms.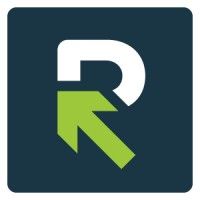 Product Description
Automate your proposal response process with the world's leading RFP response software. Easily respond to security questionnaires, RFPs, DDQs.
Pros and Cons
RFPIO provides a response management platform that helps teams respond to any type of RFX more successfully, generating extra revenue while eliminating costly risk through better collaboration, automation, integration, and innovation.
With RFPIO LookUp, users can access their company knowledge base from practically anywhere and have their best answers in their favorite platforms, including Google Chrome, Chromium Edge, Microsoft Office, Slack, Teams, and more, without tracking down information, so they can immediately access internal information in just a few clicks.
RFPIO has robust integrations with popular solutions such as Salesforce, Microsoft Teams, Slack, Jira, Dynamics 365, and more, ensuring that teams have the responses they need, where they need them.
RFPIO's response management platform may not cater to the needs of smaller teams or businesses that do not handle a large volume of RFX.
Some of the features provided by RFPIO may require a certain level of technical knowledge and expertise, which could be a limitation for some users.
RFPIO may have a steep learning curve for new users, particularly those who are not familiar with this type of platform.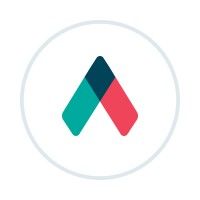 Product Description
Increase deal velocity with web-based proposal software. Get real-time buyer analytics. Start your free 14-day trial with Qwilr.
Pros and Cons
Qwilr helps sales teams increase win rate by providing insights into how buyers are engaging with content.
Qwilr enables buyers to sign, pay, and upsell themselves through one interactive page, which increases the velocity of closing deals.
Qwilr automates sales material creation and integrates with all the leading CRM, sales, and accounting software.
There is no mention of the cost of using Qwilr, making it difficult to assess its affordability.
The passage primarily describes the benefits of Qwilr for sales teams and does not provide sufficient information on how it can be beneficial for other teams such as marketing, operations, and customer success.
While Qwilr does offer customization options, it is unclear if the platform allows for a lot of flexibility in design and content creation.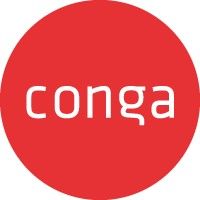 Product Description
Conga delivers the world's most scalable revenue lifecycle management solution. Crush complexity. Deliver Certainty.
Pros and Cons
Conga offers a wide range of products to streamline document generation, contract lifecycle management, configure-price-quote, eSignature, and more.
The products are integrated with Salesforce, one of the leading CRM platforms, which can lead to improved efficiency and productivity.
Conga provides services and resources to help customers become proficient with their products, such as customer success and professional services.
It is not clear from the passage how much the products cost, which may be a concern for potential customers who are on a budget.
Conga appears to have a very specialized focus on optimizing revenue operations, which may limit the usefulness of their products for businesses outside of this niche.
The passage does not provide specific details about the features and functionalities of each individual product, which may make it difficult for customers to determine which product(s) are the best fit for their needs.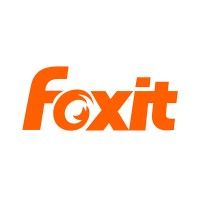 Product Description
Foxit Software is the reliable source for fast, affordable, & secure PDF software. From editor to eSign tools and more, we have what your business needs.
Pros and Cons
Foxit PDF Editor offers a cost-effective solution with features similar to Adobe Acrobat.
It has a user-friendly interface that makes it easy to use even for beginners.
The software offers a wide range of features such as eSign, OCR, accessibility, security, scanning, and more.
Some features, such as legally binding eSign capabilities, require a separate Foxit eSign purchase, which may add to the cost.
Foxit PDF Editor may not have all the advanced collaboration, editing, and security features needed by large organizations.
Foxit PDF Editor may not be fully customizable to meet the unique needs of some businesses.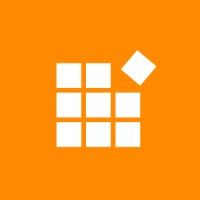 #9
Syncfusion Essential Studio Enterprise Edition
Product Description
Syncfusion provides the best third-party UI components for WinForms, WPF, MVC, Core, UWP, WinUI, Xamarin, JavaScript, Angular, Vue and React.
Pros and Cons
Provides more than 1,800 components and frameworks for various platforms to make developers' work easier.
Offers a wide range of demos and training such as video tutorials, documentation, and KBs.
Includes a fully featured calendar component to manage time efficiently.
Requires upgrading to the latest version of IE or using another browser for optimal experience.
May encounter difficulties in sending activation emails.
Non-intuitive navigation of the website may make it difficult to find information and products.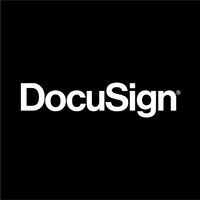 Product Description
DocuSign ensures the security & mobility to digitally transform businesses. Sign docs for free.
Pros and Cons
The product, called The Agreement Cloud, offers a full suite of industry-leading applications, integrations, and flexible APIs.
It provides a seamless way to manage the employee lifecycle, reduce risk and drive faster turnaround times, transform the procure-to-pay process, close deals faster, increase productivity and delight buyers, and more.
The product offers various pricing plans depending on the business size and nature, ensuring that customers pay only for what they need.
The passage lacks specific details about how The Agreement Cloud works and what exactly it offers.
It's unclear whether the product caters to small businesses as well as enterprise-level organizations.
There's no information about customer reviews or success stories to back up the claims made about the product. Product Description
Automate workflows, build applications, digitize contracting. BRYTER is the development platform for legal, procurement and compliance experts to go digital.
Pros and Cons
Saves time by delivering legal advice to the business within minutes, not days.
Offers legal intake and matter management solutions to assist firms with organization.
Provides an automation platform that lets users build their own solutions, streamlining workflows and increasing productivity.
It's unclear how much the product costs.
The website doesn't offer much detail on the technical aspects of the platform.
Some may prefer a more hands-on, personalized approach to legal services. Product Description
The Free Version of the PDF-XChange Editor is a light weight, easy to use application with many free features including: direct text editing of text-based PDF documents, OCR a PDF, annotations and markup tools, the ability to save and send fillable PDF form data, and free plugins allow easy access to third-party storage sites and servers such as Google Drive & SharePoint. You can also try out licensed features including add/reorder/remove pages, digital signing and much more.
Pros and Cons
PDF-XChange Editor has over 300 features which allow for a wide range of operations on PDF documents.
The perpetual license model allows users to make a single payment and use the software indefinitely.
PDF-XChange Editor Plus includes enhanced features like an upgraded OCR engine, creation/editing of dynamic stamps, and the ability to compare documents.
Prices for PDF-XChange Editor and Editor Plus start at $56 and $72 respectively which may be considered expensive for some users.
PDF-XChange Editor and Editor Plus are only supported on MS Windows operating systems which may not be convenient for users who prefer different operating systems.
The vast number of features on PDF-XChange Editor and Editor Plus may be overwhelming for some users who prefer simpler software. Product Description
DevExpress provides best-in-class UI controls, tools, and frameworks for WinForms, ASP.NET, MVC, Blazor, ASP.NET Core, WPF, VCL, Xamarin, and JavaScript developers.
Pros and Cons
DevExpress offers a comprehensive suite of tools and components for building software applications, making it a one-stop-shop for developers.
The tools are regularly updated and include powerful features like real-time data updates and advanced charting capabilities.
DevExpress also offers excellent technical support and a vibrant user community.
DevExpress can be expensive, particularly for smaller development teams or individual developers.
The learning curve can be steep for some of the more advanced features, which may not be suitable for beginners.
The suite of tools is primarily designed for Microsoft technology, so developers using other platforms may need to look elsewhere. Product Description
Pros and Cons
Lightning fast document generation with substantially faster load time than alternatives.
Smart document generation for any use case through seamless Salesforce integration.
Unmatched security and reliability due to native built-on Salesforce platform.
Limited customer reviews and feedback available.
No accurate pricing information mentioned on the website.
S-Docs Community program may not be relevant or useful for everyone. Product Description
Collavate is a google workspace tool which acts as an add on for google docs & allows you to integrate with google drive workflow & document management.
Pros and Cons
Collavate offers an easy and intuitive document approval process that can be customized to suit different team setups and workflows.
The platform employs automated deadlines and reminders to guide teams towards each goal, avoiding the need for follow-up emails or calls.
Users can collaborate and enhance documents together, regardless of the distance between them, and can seamlessly integrate with existing tools like Google Docs, Drive, Chat, and Slack.
The platform may not be suitable for teams that use tools other than Google Workspace, as Collavate is heavily reliant on Google resources.
The pricing for Collavate may not be feasible for small businesses or startups with limited budgets.
While the platform offers custom reporting and detailed records, some teams may prefer more advanced analytics and data insights that Collavate may not provide.
Missing a tool?
List it here

->
Frequently asked
questions
The best document generation software depends on your specific needs and goals. Some popular options include Windward Studios, Docmosis, and PandaDoc. Evaluate features, pricing, scalability, and integration capabilities to find the software that aligns with your business requirements.
Document generation software streamlines the creation and management of documents, reducing manual labor, errors, and delays. It offers a range of advantages such as automation, template creation, collaboration, customization, data integration, security, compliance, and cost savings.
The common use of document generation software is to automate the creation of various types of documents such as contracts, proposals, invoices, and reports. It simplifies the document generation process, reduces errors, and saves time. It also provides features for customization, collaboration, and integration with other software tools.
When choosing document generation software, consider features such as template management, customization options, data integration, automation, collaborative editing, formatting options, ease of use, security, and customer support. These features can help optimize document creation, streamline workflows, and ensure document accuracy and security.
Document generation software is utilized in various sectors, such as legal, finance, insurance, healthcare, government, and education, among others. It streamlines the process of creating and managing digital documents, making it easier for businesses to generate professional-looking reports, agreements, invoices, and other types of documents.
The cost of document generation software varies depending on the provider, features, and usage requirements. Prices start from free plans with basic features to monthly subscriptions ranging from $10 to $500 or more depending on the scale and level of service required.
Yes, there are free document generation software tools available. Some popular options include Google Docs, LibreOffice, and OpenOffice. These free tools provide basic document creation and editing functionalities and can be a good starting point for small businesses or individuals with basic document generation needs.
Document generation software typically requires basic computer skills and an understanding of document creation concepts. The software offers intuitive interfaces and pre-designed templates, making it user-friendly. However, more complex features or customizations may require some technical knowledge or assistance from support resources.
How to use this page to find the right software
Identify your needs and requirements from the software. Consider factors like functionality, features, platform compatibility, budget, and any specific industry or personal preferences.
Based on your needs, prioritize the features or functionalities that are essential for your software.
Explore the website link of each software to gather more detailed information about it.
Modernize your operations with interactivity
📈 Automate bills, usage reports, and notifications with the journey feature
⚡ Enable people to raise issues inside the emails using forms
✉️ Use APIs to trigger and send notification and reminder emails
Early stage startup? These tools might help you
Better emails. less work.
super growth.