Best Pricing Software in 2023
Are you looking for a Pricing Software for your business? You have come to the right page. This guide will help you discover the best Pricing Software of 2023 and along with a deep dive into their features, pricing, rating, etc.
What is Pricing Software?
Pricing software is a tool that helps businesses set and manage prices for their products or services. This software usually works by analyzing market data and pricing trends, allowing businesses to adjust their prices in real-time to remain competitive. Additionally, pricing software can assist businesses in creating pricing strategies based on various factors such as customer demand, production costs, and sales goals. Ultimately, pricing software helps businesses optimize their pricing strategies to increase profits and stay ahead of the competition.
How Pricing Software work or function?
Pricing software is a tool that helps businesses set prices for their products or services. It takes into account various factors such as demand, competition, production costs, and profit margins to arrive at an optimal price point. The software can also provide real-time insights into market trends and customer behavior, enabling businesses to adjust their pricing strategies as needed. Overall, pricing software can help businesses make data-driven decisions about pricing, which can ultimately lead to increased profitability.
Benefits of Pricing Software?
Pricing software helps businesses optimize pricing strategies in real-time, which can increase revenue and profitability.
It can also minimize the risk of errors and inconsistencies in pricing, which could impact customer satisfaction and brand reputation.
With the help of pricing software, businesses can gain valuable insights into customer behavior and market trends, which can inform pricing decisions and help them stay competitive in their industry.
How we curated this list
We conducted extensive research to identify a wide range of software options within each category. This involved exploring online resources, industry publications, software directories, and user reviews. Please note that the pricing and features mentioned here are subject to change. We recommend you to visit the product website for the latest information before making a decision.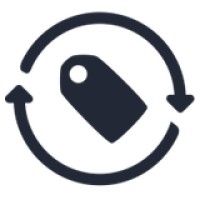 Product Description
Prisync's competitor price tracking and competitor price monitoring software increases your sales growth & profit margins.
Pros and Cons
Prisync's competitor price monitoring and dynamic pricing software automates pricing email and provides a solution for profitability problems on all sales channels.
The software offers flexible subscription plans starting from $99 per month, which could help merchants increase their competitiveness, sales, and profit margins up to 20% on average depending on their business size.
Prisync's competitor price tracking software gathers every competitor product price and stock availability information you specify into a single easy-to-use dashboard.
The software might not work for businesses that don't rely heavily on competitor price tracking for their sales strategy.
Some of the subscription plans offered by Prisync, like the Platinum plan, might seem expensive for small businesses or those on a tight budget.
The software relies both on automated and manual assessments to extract data with the highest accuracy, which might not be enough for businesses that require real-time data.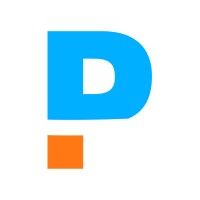 #2
PROS Smart Price Optimization and Management
Product Description
The PROS SaaS platform powers profitable growth for the world's leading companies with the planet's most advanced neural network AI technology.
Pros and Cons
Offers AI-powered solutions for pricing and quoting that can lead to increased revenue and profitability.
Provides a flexible and modular platform to future-proof operations and optimize costs and revenue.
Has a high uptime rate of 99.98%, ensuring reliable service for customers.
The cost of PROS software and services may be too high for some businesses with limited budgets.
PROS targets specific industries, so it may not be suitable for all types of businesses.
The language support for its customer help portal is limited to English, French, and German, which may be a disadvantage for businesses that operate in other languages.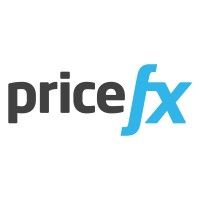 Product Description
Pricefx is the leading pricing software provider. Our price optimization & management (PO&M) and CPQ tools deliver actionable insights to drive success.
Pros and Cons
Offers a comprehensive suite of pricing software solutions for businesses to analyze, optimize, and manage their pricing data.
Provides flexible and centralized price setting and management features, as well as AI-powered optimization.
Has received positive reviews from real customers and is the only leader in enterprise pricing in the Spring 2023 report.
No information provided on pricing or cost of these solutions, making it difficult for businesses to determine if they fit within their budget.
The website is cluttered and may be overwhelming for some users to navigate.
Limited information provided on the specific features and capabilities of each pricing software solution offered.

Product Description
We offer a range of SaaS solutions that help our clients optimize their e-commerce strategies, increase sales, and improve customer experience. Our cutting-edge technology allows businesses to gather insights on pricing, promotions, assortment, and other key areas of e-commerce performance. Partner with Wiser Solutions® to stay ahead of the competition and drive growth for your business.
Pros and Cons
Wiser Solutions provides comprehensive analytics and insights to businesses looking to improve their performance and customer engagement.
The platform offers easy integration with major eCommerce platforms, making it a convenient solution for businesses of all sizes.
Wiser Solutions offers excellent customer support, including training and implementation services.
The pricing for Wiser Solutions can be relatively high, which may make it less accessible to smaller businesses.
Some users have reported issues with the platform's dashboard design and navigation, which can be confusing at times.
Wiser Solutions may not be ideal for businesses without significant web traffic or e-commerce presence.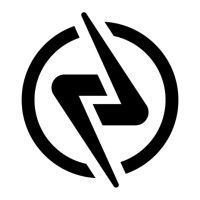 Product Description
Finally, sales automation for remote teams. Quoter is a purpose-built sales quoting software that will eliminate sales bottlenecks and supercharge revenues.
Pros and Cons
Quoter software helps save time and increases revenue for IT service providers with its quote-to-cash platform.
The software can standardize the quote-to-cash process, eliminate bottlenecks, and empower teams to work together efficiently.
Quoter offers features such as dynamic bundling, upselling, manager approvals, simplified templates, and web-based access for speedier quotes and better organization of sales proposals.
Quoter software may not be useful for businesses in industries other than IT service providers.
The pricing plan for Quoter's Growth Bundles and other features is not clear, which may be inconvenient for potential buyers.
The software's integration with PSA and CRM may be limited to specific distributors, which may not be suitable for some businesses with other preferred distributors.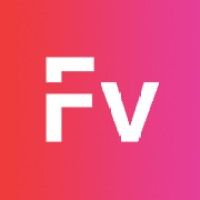 Product Description
Feedvisor is the best optimization platform and team of Amazon experts, fueled by proprietary AI and data, empowering brands and sellers.
Pros and Cons
Feedvisor's AI-powered platform offers a 360-degree optimization solution for advertising, pricing, inventory management, and content creation, making it easier for businesses to manage their Amazon marketplace presence.
The platform provides deep-learning algorithms for campaigns and optimization, real-time KPI monitoring, market share trajectory analysis, and SKU-level profitability, giving businesses measurable results and actionable insights.
Designed to help brands and sellers maximize their potential, Feedvisor includes end-to-end solutions, expertise from e-commerce experts, and intelligent tools for capturing demand, increasing ad sales, optimizing product detail pages, and tracking performance.
As all-in-one software, the platform may have limitations in targeting specific needs of certain businesses or industries, and may not be customizable to the same extent as specialized tools.
While Feedvisor offers a free trial, pricing for the platform is not readily available on their website, making it hard to evaluate the platform's cost-effectiveness compared to other Amazon optimization tools.
The platform mainly targets Amazon and Walmart marketplaces, which may limit its applicability for businesses who sell on other e-marketplaces or have an omnichannel retail strategy.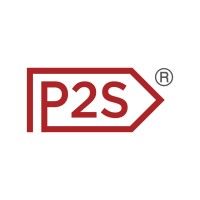 Product Description
Price2Spy is a price monitoring, comparison, and repricing tool, meant to help eCommerce professionals keep an eye on their competitors or retailers. With over 750 clients acquired in 11 years in business, it represents one of the leading solutions when it comes to price monitoring services around the globe.
Pros and Cons
Price2Spy offers a 30-day free trial without asking for any credit card details, so customers can test the tool and see how it can help them with market pricing analysis.
The tool provides various reports that help users make better pricing decisions and grow their business.
Price2Spy supports API integration with twelve different eCommerce platforms, which can be helpful for online retailers.
The pricing plans may not be affordable for small businesses or individuals with a limited budget.
Price2Spy requires users to manually upload the product data, which may be time-consuming for some customers.
The tool may not work on all websites as some sites may use bot protection solutions to prevent web scraping.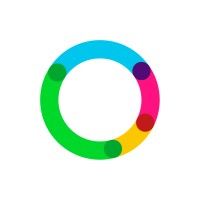 Product Description
Optimize your profits and sales with smart pricing for retailers. Less time, better results. Experience the impact of the automated pricing tool yourself.
Pros and Cons
Multiple data sources: Omnia pulls data from various sources, including comparison shopping engines and directly from competitors' websites, making it easy to get comprehensive pricing insights.
Automated pricing: Omnia automates data collection, pricing calculations, and updates, allowing retailers to focus on the strategy that drives their business forward.
Total flexibility: Omnia gives total control to set any kind of pricing rule directly from a user-friendly SaaS interface without the involvement of IT.
Not for small businesses: Omnia is designed specifically for the unique challenges that retailers and brands face, making it more suited for large corporations than small businesses.
Pricing after free trial: While Omnia offers a free trial, the pricing might be too expensive for small businesses.
Limited customization: Even though Omnia offers total flexibility, it might not be enough for businesses with very specific pricing needs.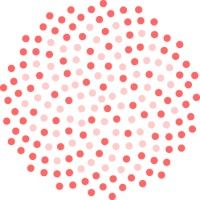 Product Description
Reinforce your eCommerce foundation with Intelligence Node's pricing analytics software and retail competitive intelligence.
Pros and Cons
Provides real-time competitor price monitoring and optimization recommendations that help attract customers and increase sales.
Offers a comprehensive eCommerce solution with a wide range of features, including pricing, promotion optimization, digital shelf analytics, MAP monitoring, and more.
High product matching accuracy of 99% with patented AI technology, which ensures accurate data analysis and better decision-making.
It may not be suitable for small businesses or startups with limited budgets, as the platform may be expensive and complex.
The platform may require a significant amount of training and technical expertise, which may take time for non-technical users to master.
It may be challenging to integrate with existing systems and tools, particularly for businesses that use a range of different software and platforms.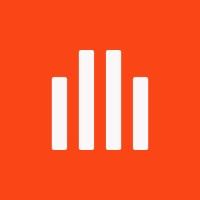 Product Description
Zilliant solves B2B pricing and sales challenges with smarter software and better data science, tailored to each customer's unique needs.
Pros and Cons
Zilliant offers tailored solutions for pricing, sales, and commercial needs of B2B companies, which ensures customized and efficient services.
The platform offers real-time pricing engines and visual analytics, which can help businesses make data-driven decisions and stay ahead of the competition.
Zilliant has a dedicated team of experts that prioritizes customer success and delivers measurable benefits to drive long-term success.
There is no information given about the pricing of Zilliant's products, which may make it difficult for prospective customers to determine if the services are within their budget.
It is not clear what kind of customer support Zilliant provides, which may lead to uncertainty about the level of assistance available in case of any issues.
Zilliant's solutions seem to be designed mainly for B2B manufacturing, distribution, and services industries, which might limit its applicability to other sectors.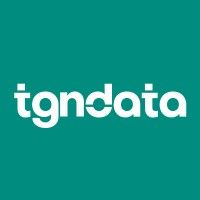 Product Description
Price Monitoring tool for any e-commerce competitor or marketplace globally with direct data scraping, Price Optimization with Dynamic Pricing and Analytics.
Pros and Cons
Provides live data on competitors' prices, stock status, pricing history, and market insights.
Offers a fully-managed data-as-a-service product matching platform to find and match products on any website.
Includes a customizable API to create apps and custom pricing scripts.
Pricing information is not provided in the passage, so it is unclear how expensive the service is.
It is not specified how the software addresses potential legal concerns around web scraping and data privacy.
The passage does not mention any potential downsides or limitations of the service. Product Description
DataWeave provides retailers with competitive intelligence and e-commerce analytics solutions. Contact us today to learn more or to request a demo.
Pros and Cons
The product offers a wide range of features for both brands and retailers to optimize their digital commerce growth.
The data insights provided by the product can help businesses make smarter pricing, assortment, and promotional decisions.
The product offers real-time performance tracking and informative alerts to keep businesses up-to-date with their online presence.
The product seems to be geared towards businesses with an established online presence and may not be suitable for smaller businesses.
The pricing for the product is not mentioned, so it may be expensive for some businesses.
The product relies heavily on data aggregation and may not be suitable for businesses that prefer a more hands-on approach to decision-making. Product Description
Competitors price monitoring and analysis for brands and e-shops. Distribution monitoring. Pricing and margin optimization. Highest quality data.
Pros and Cons
Comprehensive product features including price tracking tool, dynamic pricing, and price intelligence software.
Integration with various e-commerce platforms including Amazon, Google Shopping, and Idealo monitoring.
Provides solutions for competitor price monitoring, distribution reports, and promotion tracking, among others.
Cost depends on the volume of assortment and monitoring range which may not be affordable for small businesses.
The interface may be overwhelming for some users due to the number of features and options.
May require a learning curve to fully understand and utilize all the capabilities of the software.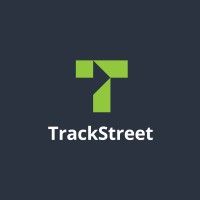 #14
TrackStreet MAP Compliance Software
Product Description
TrackStreet - an industry-leading AI-powered MAP Policy, UPP, Authorized Dealer, and Resale Policy platform. ✅Protect and grow your brand.
Pros and Cons
Provides a user-friendly dashboard for unprecedented visibility and control over online sales channels.
Enables brand protection by ensuring products are sold only by approved partners and with accurate brand messaging.
Offers expert guides, eBooks, videos, and more to help master the complex world of MAP Policy and Resale Policy Enforcement.
Seems to be focused on Amazon and may not support other online marketplaces.
Pricing information is not readily available and may not be affordable for smaller brands.
The platform may be complex for those who are not familiar with mapping policies and online brand protection. #15
Digital Sales Platform
Product Description
Simplify your manufacturing sales with In Mind Cloud.
Pros and Cons
Effortlessly scalable to accommodate growing sales.
Offers real-time data insights to tweak sales strategies.
Enables automation of sales processes, freeing up valuable time.
Can be expensive to implement for smaller businesses.
Requires significant shifts in organizational culture.
Can be vulnerable to cyber attacks and data breaches.
Missing a tool?
List it here

->
Frequently asked
questions
It is unclear what is meant by "pricing software." Are you referring to software for pricing products/services? In that case, options include Wiser, Price f(x), and Vendavo. Alternatively, are you asking about software for pricing management/monitoring? In that case, options include ProfitWell, Prisync, and Competera. It's important to specify the specific use case for accurate recommendations.
Pricing software provides benefits such as streamlining pricing processes, automating data collection, aiding in price optimization, improving pricing accuracy, and enhancing profitability. It allows businesses to make informed pricing decisions, offer competitive prices, analyze market trends, and optimize revenue.
The common use of pricing software is to help businesses set optimal prices for their products/services based on market research, competition analysis, customer demand, and other factors. It enables businesses to increase revenue, improve profit margins, and stay competitive in the market. It also provides features for pricing optimization, forecasting, and analytics to track performance and make informed pricing decisions.
When choosing pricing software, consider features like pricing models, discounting capability, integration options, reporting and analytics, support for multiple currencies and languages, scalability, security, and user interface. These features will help you effectively manage and optimize your pricing strategies.
Pricing software is used in various industries, including e-commerce, retail, B2B services, manufacturing, healthcare, and more. It is a flexible tool that helps businesses to set prices that align with their goals and objectives while remaining competitive in the market.
It's not clear which pricing software is being referred to. Pricing software can vary widely in terms of features, provider, and pricing model. It's best to research specific pricing software options to determine their costs.
Yes, there are free pricing software tools available. Some popular options include Price2Spy, Pricetag, and Uppler. These free plans often have limitations on features and product listings, but can be useful for small businesses or those with basic pricing needs.
Pricing software varies in complexity, but most are designed to be user-friendly and intuitive. Basic computer skills, an understanding of pricing concepts, and inputting data should be enough to get started. However, some more advanced features or customizations may require technical knowledge or assistance from support resources.
How to use this page to find the right software
Identify your needs and requirements from the software. Consider factors like functionality, features, platform compatibility, budget, and any specific industry or personal preferences.
Based on your needs, prioritize the features or functionalities that are essential for your software.
Explore the website link of each software to gather more detailed information about it.
Elevate your marketing campaigns with interactivity
📈 Increase engagement and conversions with interactive emails
✉️ Automate lifecycle email marketing for pin-point targeting with emails
⚡ Nurture leads with fun widgets like spin-the-wheel, quizzes, polls, etc
Early stage startup? These tools might help you
Better emails. less work.
super growth.