Best Sales Enablement Software in 2023
Are you looking for a Sales Enablement Software for your business? You have come to the right page. This guide will help you discover the best Sales Enablement Software of 2023 and along with a deep dive into their features, pricing, rating, etc.
What is Sales Enablement Software?
Sales enablement software is a tool that equips B2B sales organizations with the content, insights, and tools they need to engage with buyers throughout the buying process. This software helps streamline the sales process by providing sales reps access to case studies, competitive intelligence, product information, and more. It also helps the sales team track the effectiveness of their sales efforts, allowing them to make informed and data-driven decisions. With sales enablement software, sales teams can close deals faster and increase revenue.
How Sales Enablement Software work or function?
Sales enablement software helps organizations to streamline and optimize their sales process. It does this by providing sales teams with the necessary tools, content, and resources to effectively communicate and engage with prospects. This software typically includes features such as CRM integration, content management, analytics, and automation. Its aim is to enhance collaboration between sales and marketing teams, improve sales effectiveness, and ultimately drive revenue growth.
Benefits of Sales Enablement Software?
Benefits of sales enablement software:
Saves time and increases efficiency with automated workflows
Provides real-time analytics to track content performance
Enhances collaboration between marketing and sales teams
Ensures consistent messaging across all channels
Improves sales training and onboarding programs
Increases revenue and ROI by aligning sales and marketing efforts
Customizable to fit specific business needs
Offers a centralized content repository for easy access and organization.
How we curated this list
We conducted extensive research to identify a wide range of software options within each category. This involved exploring online resources, industry publications, software directories, and user reviews. Please note that the pricing and features mentioned here are subject to change. We recommend you to visit the product website for the latest information before making a decision.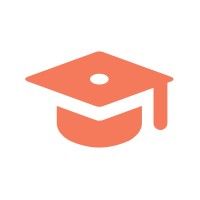 Product Description
Powerful sales software to help your team close more deals, deepen relationships, and manage their pipeline more effectively — all on one connected platform.
Pros and Cons
All-in-one platform - HubSpot offers a comprehensive sales, marketing, customer service, and operations software on one platform, which can simplify a user's overall experience.
Sales CRM - HubSpot's sales software includes a fully-featured CRM, sales engagement tools, reporting and analytics, and the ability to integrate with over 1,400 other business tools, making it a versatile and customizable option for users.
Flexible pricing - HubSpot offers a range of plans to suit different needs and budgets, starting from a free option up to enterprise-level plans.
Steep learning curve - Due to the extensive features available, HubSpot's sales software may take a while to learn comprehensively, which could slow down a user's productivity during the onboarding process.
Higher pricing - While the free and starter plans offer basic functionality, the more advanced plans can be costly, which may not be feasible for smaller businesses or those with tighter budgets.
Limited customization - While HubSpot offers a versatile range of features and integrations, there may be limitations to customizing the software according to user preferences or specific business needs.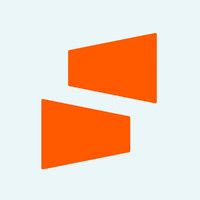 Product Description
Ramp faster and practice essential skills. Lessonly by Seismic is team training software that streamlines sales learning and coaching.
Pros and Cons
Seismic Enablement Cloud is a unified platform that helps customer-facing teams increase revenue growth.
Seismic offers a variety of products that cater to different teams such as sales, marketing, and customer service, addressing their unique needs.
Seismic provides professional services, integrations, and solutions to make sure that their product works seamlessly with any business model.
It is unclear how much Seismic Enablement Cloud costs and whether it's affordable for small businesses.
The website is cluttered with too much information, which might make it challenging to navigate and find specific information.
It is unclear whether Seismic offers a free trial period, which is useful for potential customers to test the product before making a purchase.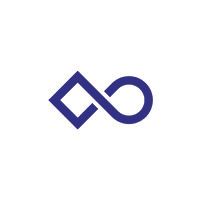 Product Description
We combine industry-best training & coaching software with innovative content solutions to help you accelerate revenue growth. Explore Showpad eOS® today.
Pros and Cons
Showpad eOS® offers a centralized platform for sales and marketing teams worldwide to access content and sales tools instantly.
The Virtual Shared Spaces feature enables sellers to connect and collaborate seamlessly with buyers to create impactful experiences.
Showpad Analytics and Insights provides data-driven decisions based on top-performing sales content and training.
The pricing for Showpad eOS® is not mentioned on the page and may be a deciding factor for some potential customers.
Though Showpad eOS® promises to be flexible, creating visual experiences may require a certain level of technical knowledge that not all users may possess.
Certain features, like access to Showpad Coach, may require an additional fee and may not be included in the base package.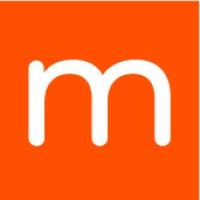 Product Description
The Mindtickle Sales Enablement & Readiness Platform is a solution for your entire sales team to create a culture of sales excellence, achieve more sales quota and drive revenue.
Pros and Cons
Mindtickle is a comprehensive platform that addresses various aspects of revenue productivity, including sales enablement, training, operations, coaching, and analytics.
The platform offers a range of tools such as conversation intelligence, sales forecasting, and sales content management to help sales teams become more productive and effective.
Mindtickle provides additional services such as advisory, content, and templates to support businesses in designing and implementing successful sales enablement programs.
The platform may be too complex for smaller businesses that do not require such a wide range of tools and features for their sales enablement needs.
The cost of using Mindtickle may be expensive for some businesses, especially those with limited budgets.
Mindtickle's focus on revenue productivity may de-emphasize other important aspects of sales, such as customer satisfaction and long-term relationship-building.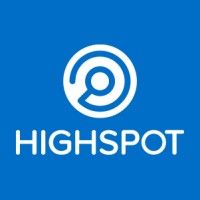 Product Description
Highspot delivers the industry's most advanced sales enablement platform and tools for improving marketing effectiveness and increasing sales.
Pros and Cons
Helps to manage content, train and coach reps, and engage buyers on the sales enablement platform.
Provides industry-leading sales methodology, training, and content.
Enables teams to use data to improve both their effectiveness and efficiency.
No specific pricing or subscription plan mentioned.
May need additional training to effectively use all features.
May not be compatible with all sales team structures or businesses.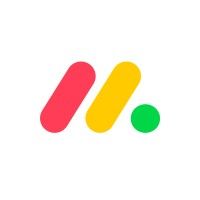 Product Description
monday.com Work OS is an open platform where anyone can create the tools they need to run every aspect of their work.
Pros and Cons
monday.com offers tailored work management, sales CRM, and development solutions to meet the varying needs of different teams.
The platform features more than 200 different workflows and tools for project management, remote work, inventory tracking, and enterprise agility.
monday.com offers a wide range of integrations and automation options, as well as support for popular productivity tools like Gantt charts and Kanban boards.
There may be a learning curve for some users who are new to the platform and all of its features.
The pricing for monday.com can be relatively expensive, particularly for smaller businesses or nonprofit organizations on a tighter budget.
Although monday.com does offer customer support, there is no live chat or phone support option available, meaning some users may be frustrated by slower response times to their inquiries.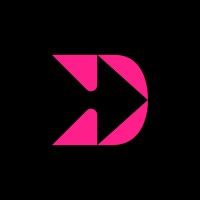 Product Description
Dooly helps revenue teams win more deals by improving CRM hygiene, running a winning sales process, and eliminating low value work.
Pros and Cons
Dooly syncs notes, fields, and activities to Salesforce, saving time and ensuring accuracy.
Deal Vitals feature gives a snapshot of each opportunity's progress, preventing deals from slipping through the cracks.
Pre-built templates and playbooks help guide sales calls for closing deals faster and more efficiently.
It is not clear how Dooly's pricing works.
Some of the features may not be relevant to smaller sales teams or individuals.
Dooly may require some training to fully utilize all of its features.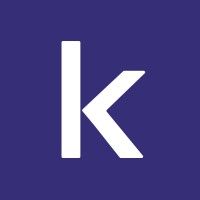 Product Description
Klue is a competitive intelligence platform that enables product marketers to collect, curate, and deliver competitive intelligence across every department of every business.
Pros and Cons
The platform allows for centralized collection and analysis of competitive intelligence, making it easier to understand the competition and adjust strategies accordingly.
Klue's use of AI technology helps surface the most relevant intelligence for a business, making the process of collecting and analyzing data more efficient.
Klue offers integrations with other tools like Salesforce, making it more convenient for teams to access and share competitive intelligence.
The platform may have a steeper learning curve, especially for businesses that do not have an established system for competitive enablement.
The cost of using Klue may be a factor for smaller businesses, especially if their teams are not fully utilizing the capabilities of the platform.
The effectiveness of the platform also depends on the quality of the data being collected and analyzed, which may not always be reliable or comprehensive.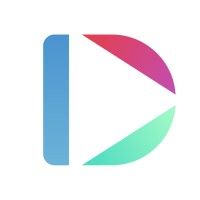 #9
Dubb: Sales Video System + CRM
Product Description
See how Dubb can help you get more video content, team collaboration, prospect conversations, and sales conversions.
Pros and Cons
Personalized Video Messages: With Dubb, businesses can create personalized video messages for their clients that add a personal touch to their sales communication. This can help attract the ideal client profile with value-driven video email, SMS, LinkedIn, and website communication.
Efficient Sales Process: Dubb's best-in-class sales practices like video, automation, and client journey tracking can help businesses simplify and scale their sales process. They can streamline client onboarding and expedite deal closing with a conversion-focused sales process.
AI Suite: Dubb offers an AI suite that includes IRA (Interactive Reaction Assistant), VERA (Video Experience Reaction Assistant), and CAIRA (Communication Artificial Intelligence Reaction Assistant). These tools help with writing copy, converting text into video, and giving real-time analysis on video dialogue.
Complexity: With multiple features like Video Pages, Campaigns, Automation, CRM, and AI, Dubb might seem complex to some users who are not comfortable with technology.
Cost: Dubb offers three different plans with different pricing, which might not be affordable for small businesses or individual users.
Learning Curve: To get the best out of Dubb's various features, users might have to invest some time in training and learning the platform, which might not be feasible for everyone.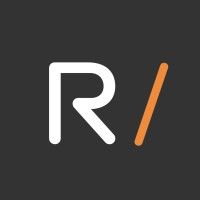 Product Description
RELAYTO converts your PDFs, presentations, videos & other content into interactive web experiences with instant branding, analytics & more
Pros and Cons
Allows businesses to convert their PDFs and presentations into interactive digital content without the need for developer assistance.
Provides deep analytics to understand user engagement with the created content in real-time.
Offers personalized multimedia hubs for the content to be organized and distributed across various channels.
No free trial offer to test the platform before committing to a paid plan.
The pricing on the website is not clearly defined and might be confusing for potential customers.
The platform might not be suitable for businesses that need highly customized digital content. Product Description
Cut through the noise and end information overload with Guru, an all-in-one wiki, intranet, and knowledge base that serves as your company's single source of truth.
Pros and Cons
Guru is an all-in-one tool that puts all information in one place allowing easy and hassle-free access to answers.
The AI-powered intranet makes it easier for employees to connect and engage in easier communication and better bonding.
Guru works efficiently with various platform integrations like Slack, Chrome, Gmail, and more.
The price description of Guru is not mentioned making it difficult to know if the tool is within the budget range.
Not much information is provided on the product's features, making it difficult to make an informed decision.
Although Guru claims to save time and money, there is no concrete evidence provided to support the claim.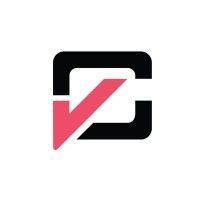 Product Description
Salesken Provides You With Play-by-play Visibility of Your Sales Reps' Performance on Calls So You Can Improve Customer Engagement and Close More Deals.
Pros and Cons
Provides a 15-20 min conversation with experts to walk through the platform, demo and show ROI, answer any queries.
Integrates with existing tools such as CRM, dialer, and video conferencing.
Offers real-time cues powered by AI to guide sales reps during conversations.
It is not clear if there is a trial version available for users to explore the features of the product.
The pricing for Salesken's platform is not mentioned on the website.
It is not clear how Salesken's platform differs from other conversation intelligence tools and what unique features it offers to stand out.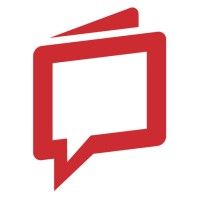 Product Description
Transform your organization with award-winning, AI-powered revenue enablement and sales training software, built for today's distributed teams. Learn more.
Pros and Cons
Allego Sales Enablement Platform equips sellers with skills, knowledge, and content to engage buyers with confidence and win.
Allego Conversation Intelligence helps to find where revenue is won & lost in your sales conversations.
Allego Modern Learning unlocks higher engagement and drives lasting behavior change.
Allego Sales Enablement Platform may be costly for small businesses.
There may be a learning curve for new users to fully utilize the features of Allego platform.
The platform may require integrating with other tools and technologies, which can be time-consuming. Product Description
ACCORD is a civil society organisation working throughout Africa to bring creative African solutions to the challenges posed by conflict on the continent.
Pros and Cons
Accord has a vast network that helps in finding a job that is suitable for the candidate.
The recruiters at Accord take the time to get to know the candidates and their skills.
Accord has a good track record of making successful job matches for candidates and employers.
The website does not provide information about the industries or types of jobs that are available.
The website does not provide any information about the company's fees or charges.
It is unclear if Accord provides benefits or other job-related services to its candidates.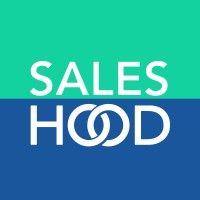 Product Description
Improve sales effectiveness and sales efficiency with content activation, training and certification, guided selling and buyer engagement.
Pros and Cons
SalesHood offers an easy-to-use sales enablement platform to increase sales productivity and efficiency.
The platform provides turnkey sales training and coaching to help sellers close more deals faster.
SalesHood's programs have contributed to double-digit growth and improved forecast accuracy.
The pricing of SalesHood's platform and services is not mentioned in the passage.
The specifics of SalesHood's strategy, consulting, and coaching services are not explained.
The passage lacks details about SalesHood's reporting and analytics capabilities.
Missing a tool?
List it here

->
Frequently asked
questions
The best sales enablement software varies depending on your specific business requirements. Some popular options include Showpad, Seismic, and Highspot. Consider features, customization options, user-friendliness, and integration capabilities to find the software that aligns with your sales goals.
Sales enablement software offers benefits such as centralized content management, sales training and coaching, real-time analytics and reporting, better collaboration, and improved lead nurturing. It helps sales teams access, create, and share relevant content, streamline the sales process, and increase productivity and revenue.
The common use of sales enablement software is to provide sales teams with the necessary tools, resources, and content to engage with prospects and customers effectively. It helps to streamline the sales process, increase productivity, and drive revenue. It also includes features for content management, training, analytics, and collaboration to ensure sales success.
When choosing sales enablement software, it's important to consider features like content management, sales analytics, lead generation, customer relationship management (CRM) integration, sales training, and mobile accessibility. These features will help your sales team streamline their efforts, improve their performance, and close more deals.
Sales enablement software is used across various industries including technology, healthcare, finance, manufacturing, and more. It is a powerful tool that helps businesses of all sizes and sectors to improve sales productivity and effectiveness through better content management, training, and analytics.
The cost of sales enablement software varies based on factors like features, provider, and level of service required. It can range from free plans with limited features to monthly subscriptions starting at $50 to $200 or more, depending on the scale and requirements of the business.
Yes, there are several free sales enablement software tools available. Some of the most popular options include HubSpot Sales Hub, Salesflare, and Pipedrive. These tools often have limitations on features and user numbers, but they can be a great starting point for small businesses or those with basic sales enablement needs.
Sales enablement software requires a moderate level of technical expertise. Basic computer skills and understanding of sales concepts are necessary to get started. However, advanced features or integrations may require some technical knowledge or assistance from support resources. It is recommended to have a dedicated IT team to ensure smooth implementation and usage of the software.
How to use this page to find the right software
Identify your needs and requirements from the software. Consider factors like functionality, features, platform compatibility, budget, and any specific industry or personal preferences.
Based on your needs, prioritize the features or functionalities that are essential for your software.
Explore the website link of each software to gather more detailed information about it.
Boost sales performance with interactivity
🤝 Book demos and meetings inside emails
📈 Get user level analytics and events for better targeting
⚡ Collect feedback and no-show reasons with interactive forms
Early stage startup? These tools might help you
Better emails. less work.
super growth.