Best Live Stream Software in 2023
Are you looking for a Live Stream Software for your business? You have come to the right page. This guide will help you discover the best Live Stream Software of 2023 and along with a deep dive into their features, pricing, rating, etc.
What is Live Stream Software?
Live stream software enables users to broadcast live video content to an online audience. This type of software allows users to interact in real-time with their viewers, responding to comments and questions throughout the broadcast. With live stream software, users can monitor audience engagement and track viewer metrics to understand performance and improve future broadcasts. This technology is used by businesses, educators, influencers, and individuals to connect with their communities and share information with an online audience.
How Live Stream Software work or function?
Live stream software is a platform that enables individuals and organizations to broadcast video content in real-time over the internet. The software facilitates live interactions with viewers through features such as chat rooms, polls, and Q&A sessions. Advanced live stream software can offer customizable branding, analytic insights, and monetization options. The software is widely used for various purposes, including education, entertainment, and business marketing.
Benefits of Live Stream Software?
Benefits of live stream software:
Reach a larger audience in real-time
Provide seamless engagement with viewers
Generate leads and boost brand awareness
Boost revenue through sponsorships and ad revenue
Provides an affordable alternative to traditional marketing techniques
How we curated this list
We conducted extensive research to identify a wide range of software options within each category. This involved exploring online resources, industry publications, software directories, and user reviews. Please note that the pricing and features mentioned here are subject to change. We recommend you to visit the product website for the latest information before making a decision.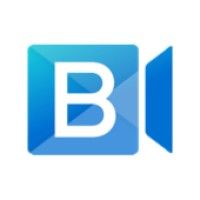 #1
BlueJeans Virtual Events
Product Description
BlueJeans provides interoperable cloud-based video conferencing services. Easily and securely hold live online meetings, webinars, and video calls.
Pros and Cons
BlueJeans offers virtual meeting solutions for businesses and individuals, making remote work more accessible and convenient.
The product features Dolby Voice with Spatial Audio for an exceptional audio experience during meetings.
BlueJeans Studio transforms virtual events and webinars into engaging, production-grade experiences.
The pricing plans for BlueJeans may be expensive for small businesses and individuals.
The virtual event management and telehealth features are not available on all pricing plans.
There is no mention of the number of participants that can join a meeting or webinar on the website, which may be a concern for larger businesses or events.
Product Description
Castr is a live video streaming solution platform that delivers enterprise-grade live videos globally with CDN. Live event streaming, video hosting, pre-recorded live, multi stream – all in one place using Castr.
Pros and Cons
Castr provides an embedded player that can be used to stream videos to websites or OTT platforms.
It offers multistreaming options that allow you to stream live videos across multiple social media channels at once.
The platform offers video monetization features, including paywall and advertising options.
Castr requires an encoder to work, which means you may need additional hardware or software to use the platform.
While Castr offers a free trial, the pricing for paid plans is not transparent on the website and requires contacting sales.
The platform's analytics feature is not well-explained, so it is unclear how detailed the data provided is.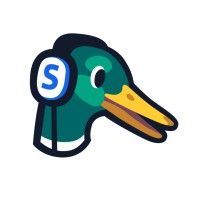 Product Description
Engage your Facebook, or YouTube, Live audience with interviews and shows; all the tools you need for professional shows right in your browser.
Pros and Cons
No software downloads required, making it easy to use.
Allows for stable, professional-looking live streaming and recording.
Can host up to 10 people on screen during broadcasts and stream to multiple platforms at once.
Pricing information is not readily available.
It may not offer as many advanced features as more expensive streaming and recording software.
It may not be as customizable as some users would like, as branding options seem to be limited to logos, colors, and overlays.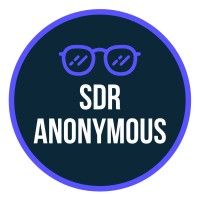 Product Description
BigMarker combines powerful webinar software with robust marketing features to create the world's first end-to-end webinar solution.
Pros and Cons
BigMarker has a platform for webinars, virtual and hybrid events which makes it a one-stop solution for event planning.
The platform is customizable and can suit various types of events such as conferences, trade shows, town halls, etc.
It provides integrations with various CRMs which helps in managing the data and understanding customer behavior.
Pricing details are not provided on the website which can create uncertainty among potential customers.
The company's focus on data collection could be seen as a downside for individuals concerned about their privacy.
The features offered by BigMarker may seem overwhelming for small-scale events which may also result in higher costs for customers.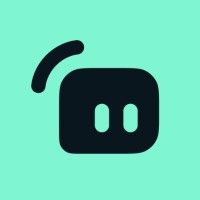 Product Description
Stream directly from your browser and simulcast to your favorite platforms with Streamlabs Talk Studio live streaming software.
Pros and Cons
Provides a healthy and refreshing snack option.
Contains a variety of vitamins and minerals such as vitamin A and potassium.
Low in calories and high in fiber, making it beneficial for weight management.
May cause allergic reactions in some individuals.
Can be difficult to cut and prepare due to its thick skin and large seeds.
Not always easily accessible or affordable, especially outside of growing seasons.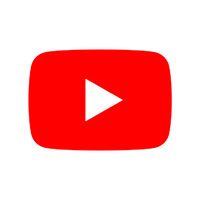 Product Description
Hard money Lions at HML investments are sharing the Hard Money industry secrets.Subscribe to the Hard Money Lions channel: https://www.youtube.com/c/RazitupI...
Pros and Cons
Real-time interaction: With YouTube Live, users can instantly interact with their audience in real-time, making it perfect for events, Q&As, and live performances.
Large audience: With millions of users worldwide, YouTube is a great platform to reach a large audience and grow your brand.
Easy to use: YouTube Live is user-friendly and easy to set up, with no complicated software required.
Technical difficulties: Technical issues with the connection, sound, or image quality can be frustrating for both the broadcaster and the audience.
Limited monetization options: YouTube Live only allows users to monetize through advertising, sponsorships, and super chat, limiting the earning potential.
Lack of privacy: YouTube Live is a public platform, making it difficult to keep content private or control who has access to it.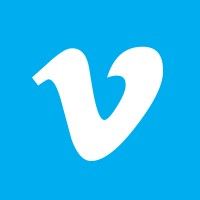 Product Description
Vimeo is the world's most innovative video experience platform. We enable anyone to create high-quality video experiences to connect better and bring ideas to life.
Pros and Cons
All-in-one video platform: Vimeo offers a single platform for video creation, management, sharing, and hosting, making it easier for businesses to accomplish their video needs.
Diverse video solutions: The company offers various video solutions for marketing, employee communication, and video monetization, catering to businesses' different needs.
Integration with other workflows: Vimeo integrates easily with other workflows, making it seamless for businesses to incorporate it into their existing processes.
Limited free plan: While Vimeo offers a free plan, it is limited in terms of features and functionality, which may not be sufficient for businesses with more advanced video needs.
Costlier than some alternatives: Vimeo's paid plans are relatively expensive compared to some other video platforms, which may be a downside for smaller businesses with tight budgets.
Steep learning curve: The platform can be complicated to navigate initially, which may require businesses to invest time and resources in training their employees.
Product Description
Reliable, flexible and scalable WebRTC live streaming solutions. Ant Media Server is most used WebRTC server. Open source streaming server supports CMAF, HLS, RTMP, RTSP, SRT.
Pros and Cons
Ultra low latency streaming with less than 0.5 seconds latency.
Auto-scalable cluster for thousands of publishers and viewers to accommodate variable demand.
Supports a range of streaming technologies including WebRTC, CMAF, HLS, RTMP, RTSP, SRT, and Zixi.
Pricing plans may not be suitable for smaller businesses or individuals.
May require technical expertise to set up and maintain.
There may be compatibility issues with some IP cameras.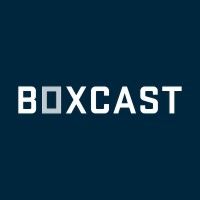 Product Description
BoxCast is a professional, easy-to-use live streaming platform. Broadcast video and live stream events to your audience wherever they are with BoxCast.
Pros and Cons
BoxCast offers a variety of solutions for live streaming, which can cater to churches, local government, athletics, and businesses.
With BoxCast, broadcasters can use different hardware and software products depending on their level of experience and streaming needs.
BoxCast provides options for broadcasting to multiple platforms, such as Facebook and YouTube.
The pricing of BoxCast's plans is not mentioned in the passage, so it may not be immediately clear how much it costs.
The passage mentions that BoxCast offers resources to help broadcasters learn, but it's unclear how extensive these resources are.
The availability of BoxCast's live support during Sundays is limited compared to its hours on weekdays.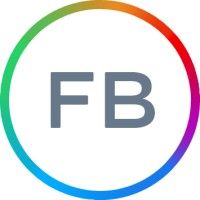 Product Description
Live allows sharing live video on Facebook to your followers and friends. With this app, anyone can broadcast to the largest audience worldwide utilizing the camera in their pocket. Perfect for public figures and Pages, as well as regular people.
Pros and Cons
Instant and easy way to connect with a large audience for real-time engagement
Low cost alternative to traditional broadcasting methods
Integrates well with other Facebook features such as Pages, Groups and Events.
Limited audience reach for those who don't have a Facebook account or are not active on the platform
Poor video quality in areas with low internet bandwidth
Potential for inappropriate content or abusive comments on the live stream.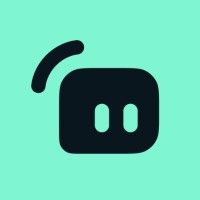 Product Description
Streamlabs is the best streaming platform for Twitch, YouTube & Facebook. Grow with Streamlabs Desktop, alerts, overlays, tipping & merch.
Pros and Cons
Easy to use and set up.
Provides a variety of widgets and tools to enhance live streams.
Offers integrations with popular streaming platforms like Twitch and YouTube.
Some features are only available with paid subscriptions.
Customer support can be slow at times.
Limited customizability for certain features. #12
RECnGO Livestream like a pro
Product Description
Livestream in studio-quality | For videographers and studios | No cables or crew | Just stunning, multi-angle footage clients love
Pros and Cons
Affordable and flexible solution that most businesses can afford.
Can produce high-quality video productions without heavy equipment.
Allows for multi-angle live streaming and recording.
May not have the same level of quality as productions done with TV cameras and crew.
Limited to the capabilities of smartphones and tablets.
May not be suitable for more complex or large-scale productions. Product Description
Twitch is an interactive livestreaming service for content spanning gaming, entertainment, sports, music, and more. There's something for everyone on Twitch.
Pros and Cons
Twitch offers a diverse range of content, from live gaming and esports streams to music and creative content.
The platform has a large and active community, fostering a sense of belonging and engagement among its users.
Twitch provides opportunities for content creators to monetize their channels and earn a living from their passion.
The platform can be overwhelming for newcomers, with a steep learning curve and complex tools.
Twitch is primarily focused on live streaming, which may not suit all types of content creators or audiences.
The platform has faced criticisms over its moderation policies and handling of sensitive content, such as hate speech or harassment.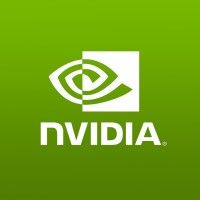 Product Description
ShadowPlay allows you to record and share high-quality game videos, screenshots, and livestreams with your friends.
Pros and Cons
ShadowPlay allows for easy recording and sharing of high-quality gameplay videos, screenshots, and live streams, making it convenient for gamers to share their best moments.
The software can automatically capture key moments, clutch kills, and match-winning plays, ensuring that players don't miss their best gaming moments.
ShadowPlay is hardware-accelerated, so it can be left running in the background without worrying about it impacting gaming performance.
The passage does not provide information on whether ShadowPlay is compatible with all gaming systems or only specific ones.
The software may require high system requirements, such as a powerful graphics card, to ensure the best performance, which may not be feasible for all users.
There is no mention of any editing capabilities within the software, so users may need to use additional software to edit their gameplay videos. Product Description
Shouldn't work meetings feel more like watching Netflix? Brandlive makes it easy for the biggest brands to create meetings worth watching.
Pros and Cons
The platform offers multiple use cases for webinars, all-hands meetings, enterprise-grade events, and content hubs for learning and community.
The platform provides creativity tools such as drag-and-drop features and templates to create high-impact webinars, meetings, and events that dazzle and entertain.
The platform offers team, template, and project management tools that help to follow winning event playbooks.
There is no mention of the pricing model of this platform, which may be a concern for potential users as it may not be affordable for everyone.
Although the platform offers premium support, it is unclear what level of support will be provided and what the turnaround time for resolving issues will be.
It is not clear what data and integrations are available on this platform and if it can integrate with other marketing technologies. This may be a concern for businesses that require certain data insights and integrations to measure their marketing performance.
Missing a tool?
List it here

->
Frequently asked
questions
The best live stream software depends on your specific needs and goals. Popular options include OBS Studio, Wirecast, and Streamlabs OBS. Evaluate features, pricing, scalability, and integration capabilities to find the software that aligns with your streaming requirements.
Live stream software offers benefits like real-time engagement with audiences, audience interaction through chats and polls, wider reach through social media integration, and content diversity using multiple cameras and audio sources. It helps to create brand awareness, drive traffic, increase engagement and generate revenue by monetizing content.
The common use of live stream software is to broadcast live events, webinars, interviews, and conferences in real-time. It enables businesses to engage with their audience, increase brand awareness, promote products/services, showcase expertise, and build customer relationships. It also provides features for chat, polls, social media integration, and analytics to enhance user experience and measure performance.
Consider features like multi-platform streaming, customization options, interactive tools, analytics, audience engagement, live chat, video quality, and customer support when choosing live stream software. These features will help you effectively manage and deliver engaging live streaming events.
Live stream software is used across various industries, including e-commerce, gaming, sports, education, news and media, events, and more. It's a popular tool that enables businesses and organizations of all sizes to connect with their audience in real-time through live video streaming.
Live stream software can range from free options with limited features to paid plans starting at $10 to $1000 or more per month. The pricing mainly depends on the features and the quality of service required.
Yes, there are free live stream software tools available. Some popular options include OBS Studio, Streamlabs OBS, and Lightstream Studio. These free tools may have limitations on features and quality, but they can be a good option for beginners or those with basic streaming needs.
Live stream software generally requires basic technical knowledge such as understanding audio/video devices and internet connection. However, advanced features, customization, and troubleshooting may require some technical expertise or assistance from support resources.
How to use this page to find the right software
Identify your needs and requirements from the software. Consider factors like functionality, features, platform compatibility, budget, and any specific industry or personal preferences.
Based on your needs, prioritize the features or functionalities that are essential for your software.
Explore the website link of each software to gather more detailed information about it.
Elevate your marketing campaigns with interactivity
📈 Increase engagement and conversions with interactive emails
✉️ Automate lifecycle email marketing for pin-point targeting with emails
⚡ Nurture leads with fun widgets like spin-the-wheel, quizzes, polls, etc
Early stage startup? These tools might help you
Better emails. less work.
super growth.