Best Customer Advocacy Software in 2023
Are you looking for a Customer Advocacy Software for your business? You have come to the right page. This guide will help you discover the best Customer Advocacy Software of 2023 and along with a deep dive into their features, pricing, rating, etc.
What is Customer Advocacy Software?
Customer advocacy software helps businesses prioritize customer satisfaction and loyalty, by providing tools that help in identifying, engaging, and managing customer advocates. These solutions provide a platform to manage customer feedback, identify social media influencers, and monitor customer advocacy campaigns and their results. By creating an engaged and loyal customer base, businesses can drive revenue growth and brand awareness, leading to long-term success.
How Customer Advocacy Software work or function?
Customer advocacy software is designed to help companies engage with their customers and turn them into loyal brand advocates. The software provides a platform for customers to give feedback, share their experiences, and connect with other customers. It also allows companies to track customer engagement and satisfaction, identify areas for improvement, and respond to customer needs in a timely manner. With customer advocacy software, companies can build strong relationships with their customers and create a community of loyal supporters.
Benefits of Customer Advocacy Software?
Benefits of Customer Advocacy software:
Helps in identifying and leveraging customer advocates to increase customer retention and loyalty.
Utilizes social media and customer feedback to improve brand perception and attract new customers.
Provides insights into customer behavior, preferences, and satisfaction levels to improve overall customer experience.
Boosts customer engagement and encourage them to be more involved in the company's success.
Enables prompt and effective resolution of customer issues, improving customer satisfaction and reducing churn rates.
How we curated this list
We conducted extensive research to identify a wide range of software options within each category. This involved exploring online resources, industry publications, software directories, and user reviews. Please note that the pricing and features mentioned here are subject to change. We recommend you to visit the product website for the latest information before making a decision.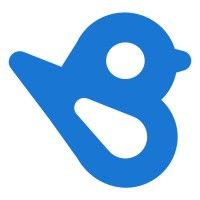 Product Description
Birdeye is the leading reviews software & messaging platform for multi-location businesses. Collect & manage reviews, convert leads, run surveys, get referrals and more.
Pros and Cons
Birdeye offers a comprehensive suite of solutions including review generation and management, web chat, messaging, and more.
The platform is scalable and can be used by businesses of all sizes, from small businesses to large enterprises.
Birdeye offers solutions for a wide range of industries, including healthcare, real estate, retail, and more.
Pricing information is not readily available on the website and requires contacting sales.
With so many solutions available, it may be overwhelming for some businesses to determine which ones are necessary for their specific needs.
Some users have reported difficulties with customer support and technical issues in the past.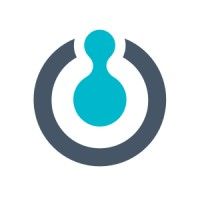 Product Description
Our Customer Advocacy Saas product and professional services allow your company to strategically discover, nurture and mobilize customer advocates.
Pros and Cons
Influitive offers a modern engagement platform that helps businesses mobilize customer advocates, which could lead to increased referrals, reviews, and references, ultimately driving business growth.
The platform offers tailored experiences for customers through personalized onboarding, incentivized learning, and intuitive guided journeys.
Influitive provides services and tools that can help businesses expand customer communities and build customer loyalty.
The pricing for Influitive's services is not immediately clear from the passage, which could be a disadvantage for businesses looking for cost-effective solutions.
It is unclear what specific features and tools Influitive offers under each of its solutions, which makes it difficult to ascertain if it would be a good fit for each business's specific needs.
While the passage mentions that Influitive has been trusted by hundreds of customer-obsessed brands, it would be helpful to have more specific case studies or data on the platform's effectiveness in driving customer loyalty and advocacy.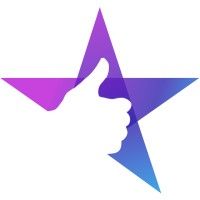 Product Description
The easiest way to get more online reviews, build your reputation and grow your business. Sign up for a free trial of our Review Management Software today.
Pros and Cons
NiceJob helps businesses get more reviews, referrals, and sales through word-of-mouth.
The platform provides a variety of tools such as a website builder and social proof widgets to help businesses increase sales and conversions.
Business owners can get instant feedback and actionable insights from their customers to serve them better.
The platform may not be suitable for businesses with little to no online presence.
The cost of some of the features may be high for small businesses on a tight budget.
The platform requires inputting customer information, which could be time-consuming and require additional resources. Product Description
Pros and Cons
Easy to use: Referral Factory is user-friendly and can be easily integrated into any website.
Increased referrals: It can help businesses get more referrals through incentivizing referrals.
Customizable: It offers customization options, allowing businesses to tailor the referral program according to their needs.
Limited functionality: It may not offer all the features required for a comprehensive referral program.
May not suit all businesses: Referral Factory may not be suitable for all types of businesses, especially those requiring more complex referral systems.
Additional cost: It may require businesses to pay for the referral program, which may not be feasible for some organizations.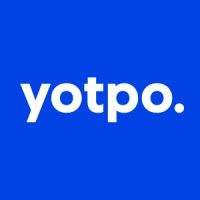 Product Description
Yotpo's eCommerce retention marketing platform drives repeat shopper sales with connected solutions for reviews, SMS, email, loyalty, and subscriptions.
Pros and Cons
Yotpo offers a range of products to help businesses increase customer retention and loyalty, including SMS marketing, loyalty and referral programs, reviews, subscriptions, email marketing, and visual user-generated content.
Yotpo allows businesses to create seamless post-purchase experiences tailored to each customer and track performance to optimize retention strategies.
Yotpo has a strong track record with a variety of businesses, including LSKD, Brooklinen, Princess Polly, and Revolution Beauty, and offers helpful resources such as case studies, guides, and webinars.
It may be overwhelming for some businesses to manage multiple retention solutions on one platform.
Yotpo may be more suitable for larger businesses with a higher volume of customers, as its pricing may not be affordable for smaller businesses.
Businesses may need to invest time and resources to learn how to effectively use Yotpo's various products and features.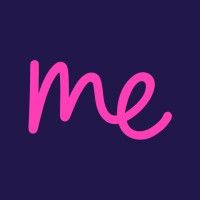 Product Description
Discover the science of Referral Engineering®️️ accelerating growth for 450+ ambitious ecommerce brands. Engage your best customers, acquire new ones and hit your KPIs.
Pros and Cons
Referral Engineering® can help you acquire high-quality customers.
Referral Intelligence® gathers first-party referral data across platforms to enhance your marketing stack.
A/B testing by cohort increases referred customer acquisition, and you can see results in as little as 30 days.
There are no specific pricing details mentioned on the website, so it may not be clear how affordable the service is for smaller businesses.
One hour a week management may be challenging for businesses without a dedicated marketing team or marketing expertise.
There is a lack of information about customization options, so the referral program templates may not fit every brand's unique needs.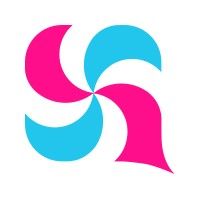 Product Description
ReferralCandy powers referral marketing programs for online stores of all shapes and sizes. Start your free trial today!
Pros and Cons
Automated invitation feature makes it easy to invite customers to join the referral program after making a purchase.
Custom reward feature allows businesses to choose between cash rewards, store discounts, or custom gifts for customers who make successful referrals.
Pay per performance pricing model ensures that businesses only pay for new referral sales, increasing ROI.
Some of the features, such as segmenting your audience, may require technical knowledge to set up properly.
Preventing fraud may require frequent monitoring, adding an additional task for business owners.
Businesses may need to offer attractive rewards to incentivize customers to make referrals, which could be costly.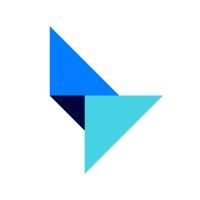 Product Description
The all-in-one promotion software for enterprises. Manage all your marketing promotions in one scalable system without stressing developer resources.
Pros and Cons
API-first, scalable and omnichannel, allowing you to create rich, engaging and automated incentive campaigns without the need to code.
The Promotion Engine enables you to build the most powerful incentives in one centralized system, unlocking the power of promotions and loyalty to increase margins, boost retention and better manage your inventory.
Trusted by brands like Adidas & Ticketmaster.
No pricing information is provided, making it difficult to assess if the product is within the budget
The benefits highlighted are all based on case studies, which may not be applicable to every business.
The Loyalty & Promotion Engine may not be suitable for businesses with specialized or unique promotional strategies.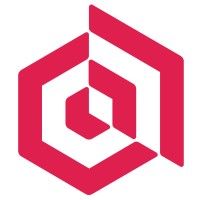 Product Description
Extole is the industry-leader in customer-led growth solutions. Marketing solutions for referral, influencer, drop-a-hint, and more.
Pros and Cons
The platform is purpose-built for high-scale customer engagement, allowing for real-time content delivery, flexible APIs, and enterprise-grade security.
The incentive management feature allows for engaging customers with personalized rewards, from gift cards and coupons to points and custom options.
The product offers easy implementation, rewards engine, fraud protection, built-in advocate segments, on-brand sharing, and AB testing.
It is not clear how user-friendly the platform is or how well it integrates with existing systems.
Pricing information is not readily available and may be prohibitive for small businesses.
The platform seems to focus heavily on customer acquisition and retention, which may not be as useful for businesses in other industries or with different goals.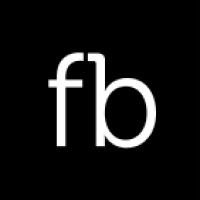 Product Description
Friendbuy's referral and loyalty program software helps leading ecommerce and B2B brands acquire new customers and increase customer lifetime value.
Pros and Cons
High growth brands can achieve 5-15% of new customers with Friendbuy.
The referral and loyalty program can significantly increase customer lifetime value.
Friendbuy's Customer Success Team consists of marketing experts who offer tailored launch roadmaps and comprehensive program analysis.
The pricing for the product is not disclosed in the passage, so it is unclear how much it costs to use.
The integration partners listed may not include all the tools a business uses, so some integrations may not be achievable.
While the results from innovative brands seem impressive, it is unclear if these numbers are consistent across all industries and company types. Product Description
Pros and Cons
UserEvidence helps collect feedback from customers through an automated process, which can save a lot of time and effort for the business.
The platform provides a library of beautiful content assets automatically, which can be used for social media marketing, presentations, and websites.
The customer feedback is privately reviewed, and only the best proof points are published, which ensures the quality of the content assets.
UserEvidence is a SaaS platform, which means there will be a subscription fee, and ongoing costs to maintain and use the service.
The automated process may not always capture all the nuances of customer feedback, especially if the customer has complex feedback to provide.
Depending on the size of the customer base, it may take a while for the platform to generate hundreds of verified customer success stories, which may not be useful for smaller businesses. Product Description
Join our #1 global brand-building platform: the ultimate ambassador marketing tool for eCommerce brands to manage relationships with their community.
Pros and Cons
The platform offers a variety of features to manage and nurture your brand ambassador community, including gamification, content creation, and sales tracking.
The platform integrates with major ecommerce platforms, making it easy to track revenue generated by your ambassadors.
The platform offers different pricing plans to fit the needs of different brands and businesses, including a free trial and managed services.
The platform may be overwhelming for brands that are just starting out with ambassador marketing, as there are a lot of features and integrations to navigate.
The platform may not be cost-effective for smaller businesses or brands with a limited budget, as the pricing plans can be expensive.
The platform's success may depend on the effectiveness of a brand's existing ambassador community, as the platform's features are designed to enhance and optimize existing programs rather than replace them entirely. Product Description
The all-in-one Reward and Referral Marketing Platform for enterprise brands. Referral, Ambassador and Brand Partner programs powered by the experts, Buyapowa.
Pros and Cons
Buyapowa provides an all-in-one reward marketing platform that allows businesses to manage and track all campaigns, whether they involve referrers, employees, brand partners, affiliates, or influencers.
The platform is simple and easy to use, with good engagement options, tracking, and analytics. The Buyapowa team is supportive and helpful during rollout and day-to-day management.
Businesses using Buyapowa can gain customer referrals, measure performance, and automate rewarding, all while saving time and acquiring more of the right customers.
As per the passage, there are no cons mentioned about the Buyapowa platform. Product Description
If you're an industry professional, sales associate, or influencer who people trust for advice, ExpertVoice is for you. Here, you can join an elite community who gets exclusive access to your favorite products at up to 60% off MSRP.
Pros and Cons
Exclusive access: Members of ExpertVoice get exclusive access to over 900 leading brands and their products at discounted rates of up to 60% off MSRP.
Product testing and knowledge: Members get insider access to the latest product information and can learn from first-hand experience.
Networking opportunities: Members can connect with other knowledgeable and experienced people and learn from each other.
Limited eligibility: Only industry professionals, sales associates, and influencers who are trusted for advice can qualify for membership.
Potential biases: Members may be inclined to recommend products based on discounts received rather than true product quality.
Lack of diversity: The focus of ExpertVoice is primarily on product recommendations within the industries of sales and marketing, which may not be useful for consumers seeking a broader range of opinions. Product Description
Pros and Cons
Offers a wide range of styles for jeans and other clothing items.
Provides a weekly special section for new arrivals.
Has a dedicated customer service team to help customers with their orders.
Experiencing unprecedented delays due to Covid19 which may cause inconvenience to customers.
Does not provide any information about the quality of the items.
Accessibility of the website may be an issue for some users.
Missing a tool?
List it here

->
Frequently asked
questions
The best customer advocacy software depends on the specific needs and goals of your business. Some popular options include Influitive, Ambassador, and AdvocateHub. Evaluate features, pricing, scalability, and integration capabilities to find the software that aligns with your specific requirements.
Customer advocacy software offers benefits such as identifying and nurturing brand advocates, facilitating word-of-mouth marketing, collecting valuable customer feedback, improving customer experience, and boosting brand loyalty. It helps businesses build a community of loyal customers who become brand ambassadors and drive referrals.
The common use of customer advocacy software is to engage with customers, monitor their feedback, and turn them into brand advocates. It helps businesses to build strong relationships with their customers, increase customer loyalty, and generate positive word-of-mouth marketing. It also provides features for tracking customer activity, measuring engagement, and rewarding loyal customers.
When choosing customer advocacy software, consider features like referral tracking, engagement tracking, customer feedback, social sharing, gamification, loyalty rewards, automation, analytics, integration options, and customer support. These features will help you effectively manage your customer advocacy program and track its success.
Customer advocacy software is used in various industries such as e-commerce, retail, B2B services, and more. It helps businesses to track and manage customer feedback and turn satisfied customers into brand advocates.
The cost of customer advocacy software varies based on factors like features, provider, and the number of advocates. It can range from free plans with limited functionalities to paid plans starting at $50 to $500 or more per month, depending on the level of service required.
Yes, there are free customer advocacy software tools available. Some popular options include Hootsuite, Mention, and HubSpot. These tools offer basic features such as social media monitoring, analytics, and engagement. However, they may have limitations on advanced features and integrations. They can be useful for small businesses or those with basic customer advocacy needs.
Customer advocacy software generally requires minimal technical expertise, as it is designed to be user-friendly and intuitive. Basic computer skills and an understanding of customer advocacy concepts are generally enough to get started. However, more advanced features or integrations may require some technical knowledge or assistance from support resources.
How to use this page to find the right software
Identify your needs and requirements from the software. Consider factors like functionality, features, platform compatibility, budget, and any specific industry or personal preferences.
Based on your needs, prioritize the features or functionalities that are essential for your software.
Explore the website link of each software to gather more detailed information about it.
Nurture customer relationships through interactive emails
⚡ Collect support tickets inside the email with interactive forms
✉️ Conduct CSAT & NPS surveys inside the email
⏳ Onboard customers through emails with automation
Early stage startup? These tools might help you
Better emails. less work.
super growth.