Best Complaint Management Software in 2023
Are you looking for a Complaint Management Software for your business? You have come to the right page. This guide will help you discover the best Complaint Management Software of 2023 and along with a deep dive into their features, pricing, rating, etc.
What is Complaint Management Software?
Complaint management software helps businesses efficiently manage and resolve customer complaints. This software captures, tracks, and organizes complaints, ensuring they are prioritized and handled in a timely manner. It also enables businesses to identify recurring issues and implement solutions to prevent them from happening in the future. By using complaint management software, businesses can improve their customer service and loyalty, and ultimately drive growth and revenue.
How Complaint Management Software work or function?
Complaint management software tracks and manages customer complaints from start to finish, providing a centralized location for customer service teams to address issues. The software maintains detailed records of customer complaints, including the date and time of receipt, the customer's issue, and the actions taken to resolve it. This allows for quick response times and streamlined communication between departments, preventing repeat complaints and improving overall customer satisfaction.
Benefits of Complaint Management Software?
Benefits of complaint management software:
Streamlines the complaint process, allowing for timely resolutions and improved customer satisfaction.
Provides real-time feedback, helping organizations stay up-to-date and make informed decisions.
Can automate certain tasks, freeing up staff to focus on other aspects of the business.
Allows for reporting and analysis of trends, enabling organizations to identify and address underlying issues.
Helps to maintain compliance with regulations and industry standards. Overall, complaint management software can improve efficiency and reputation.
How we curated this list
We conducted extensive research to identify a wide range of software options within each category. This involved exploring online resources, industry publications, software directories, and user reviews. Please note that the pricing and features mentioned here are subject to change. We recommend you to visit the product website for the latest information before making a decision.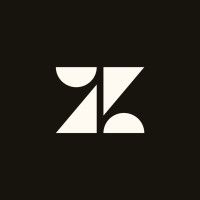 Product Description
Zendesk is award-winning customer service software trusted by 200K+ customers. Make customers happy via text, mobile, phone, email, live chat, social media.
Pros and Cons
Offers complete service solutions for businesses with their Zendesk for Service and Zendesk for Sales products.
Provides a marketplace for apps, integrations, and partners to add further value to their services.
Offers various resources, such as guides, reports, and best practices, for their customers to learn and grow with the platform.
No information is available on pricing for their products.
While support is mentioned, it doesn't specify how much support customers can expect to receive.
The website contains a broken link that leads to a 404 page, which could be seen as unprofessional. Product Description
social media into tickets that can be easily managed and resolved. It also offers tools for collaboration, automation, and reporting to enhance customer satisfaction and streamline support operations.
Pros and Cons
Freshdesk provides a support desk that handles any and every customer issue easily and effectively.
Freshchat allows businesses to service customers on modern messaging channels like WhatsApp, SMS, social media, and more.
Freshdesk has an intuitive and contextual support system that empowers support teams to deliver timely and consistent support at any scale.
There is no mention of pricing, which may be a downside for businesses on a tight budget.
The article highlights the benefits of the Freshworks suite of products but does not provide detailed information on each product's features.
The website contains a lot of information that can be overwhelming and time-consuming to navigate.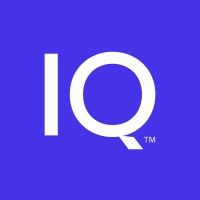 #3
Case IQ (Formerly i-Sight)
Product Description
Case IQ's case management software to help organizations reduce the risk and inefficiency involved in all types of workplace investigations.
Pros and Cons
Helps organizations handle virtually any workplace incident with case management software.
Protects against risk with accurate information and documentation for every investigation, which enhances workplace investigations.
Offers comprehensive analytics to give leaders the big-picture perspective every leader needs and helps develop a sound strategy for mitigating a wide range of risks.
The product may be costly for small organizations.
It might have a steep learning curve to adapt to the organization's workflow.
The software might be too complex or extensive for simple investigations, which might cause slow processing.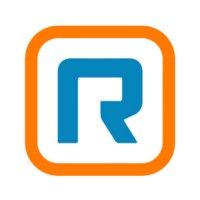 #4
RingCentral Contact Center
Product Description
Learn what makes a contact center different from a call center. Discover how they impact customer and agent experiences and find out which one will work for your business.
Pros and Cons
RingCentral offers a cloud-based contact center solution, eliminating the need for on-premise infrastructure.
The platform provides an omnichannel approach to customer communication, including text, email, live chat, social media, and voice calls.
RingCentral's contact center solution offers workforce management tools and self-service options like IVR and chatbots, which improve agent productivity and enhance customer experience.
Contact centers may face challenges in mitigating language barriers with customer support centers that are outsourced overseas.
Customers may still experience long wait times, which negatively affects satisfaction regardless of the omnichannel offering.
Call centers may be preferable for companies whose customer base primarily relies on voice calls. Product Description
Complaints Pro is a cloud-based software solution that streamlines your customer complaint handling process and offers insights for product and process improvements.
Pros and Cons
30-day money back guarantee
Quick delivery of the domain
Safe and secure shopping experience
The price of the domain is relatively high
Payment plans are only available for up to 12 months
No other services like hosting and web design are included with the purchase of the domain.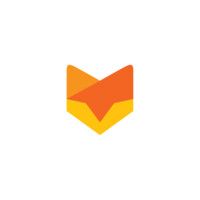 #6
HappyFox Complaint Management
Product Description
Be known for great customer support with HappyFox, an Online help desk software and a web based support ticket system - Schedule a One-on-One Demo
Pros and Cons
Multiple tools for customer support: The product offers various tools such as ticketing system, chatbot, live chat, and business intelligence to provide faster and better customer support.
Integration with popular business apps: The product integrates with popular apps such as Salesforce, Microsoft Teams, Slack, Facebook, and Shopify, making it easy to use in different business settings.
Customizable features: The product allows users to customize the features according to their needs, such as creating custom fields, workflows, and personalizing the support experience.
Limited free plan: The product offers a limited free plan with only one user and basic features, which may not be suitable for small businesses with more than one user or advanced needs.
Learning curve: The product offers multiple tools and features, which may be overwhelming for new users to learn and use effectively.
Pricing: The product's pricing may not be affordable for small businesses or startups, and the cost may increase with the addition of more users or advanced features.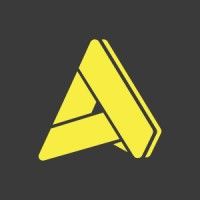 Product Description
With Aptean Respond, you can simplify and speed up complaints handling while improving outcomes and elevating your customer experience. Discover how, now.
Pros and Cons
Aptean Respond helps in improving customer satisfaction by streamlining case management processes, providing quick resolutions, and proactively analyzing trends from past cases.
The solution offers customizable dashboards with dynamic charts, tables, and trackers that provide real-time visibility into information that matters most.
With industry-specific templates, real-time case analysis tools, and smart suggestions, Aptean Respond ensures customer responses are consistent with company policies and comply with industry standards.
There is no clear information on pricing or costs associated with the Aptean Respond system.
The language packs provided by Aptean Respond cover only a few languages. Customers who need other languages might have to look for a different solution.
The absence of any information on data security and privacy policies raises concerns about the safety of sensitive customer data. Product Description
Pros and Cons
Convenience: E-Services offer users 24/7 access to online applications, payments, requests, and information from the comfort of their home or office.
Speed: E-Services allow for quick and efficient processing, eliminating the need for paperwork and traditional mail methods.
Cost-effective: E-Services can significantly reduce operational costs for businesses by automating processes and increasing productivity.
Security: E-Services can be vulnerable to security breaches and cyber attacks, leading to compromised personal and financial information.
Technical issues: E-Services may experience technical issues and downtime, leaving users unable to access critical services and information.
User adoption: E-Services may not be suitable for everyone and can be challenging to navigate for some users, particularly those who prefer face-to-face interaction.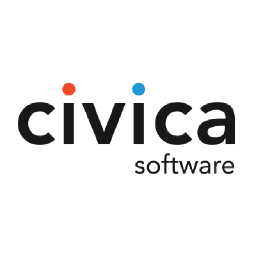 Product Description
Complaint Management Solutions and complaints handling software - user friendly and scalable feedback management solutions optimised for your business.
Pros and Cons
Helps organizations manage customer feedback and complaints efficiently.
Cloud-based and configurable, making it accessible and easy to use.
Offers a wizard-based configuration that makes it easy to configure the system to the user's way of working.
No mention of the pricing or cost.
No information on the level of customer support offered.
No clarity on the integration of existing email and customer service software. #10
Sparta Systems Complaint Management
Product Description
Sparta Systems, a Honeywell Company - Sparta Systems built first-of-its-kind AI-powered QMS platform solutions to help you be ready for what's next.
Pros and Cons
Offers a range of quality management solutions for different industries like pharmaceutical and biotechnology, medical devices and diagnostics, food and beverage, discrete manufacturing, and consumer products.
Provides an end-to-end quality management solution with integrated modules to support quality, compliance, and better decision making.
Features an AI-enabled platform called QualityWise.ai to improve quality and support Good Manufacturing Practices (GMP).
There is no information on pricing for the products and solutions provided.
Some of the solutions are on-premise, which may not be suitable for companies preferring cloud-based solutions.
It is not clear if there are customization options available for the solutions provided. #11
Enterprise Complaints Management
Product Description
Equiniti Charter is a specialist provider of case handling and management solutions designed for customer-focused and highly regulated industries.
Pros and Cons
Equiniti Charter provides specialized solutions for customer-focused and highly regulated industries, which means that they have the expertise to handle complex cases.
The company's technology-led approach and skilled remediation resources can help resolve peaks of activity effectively, leading to a faster resolution process.
Equiniti Charter offers practical consultancy services that can help clients optimize their delivery of remediation projects, which can save time and reduce costs.
The passage doesn't provide much detail about the specific solutions or technologies used, making it difficult to assess the effectiveness of Equiniti Charter's products.
The passage doesn't mention pricing or whether the company offers flexible pricing plans. This could be a concern for smaller businesses that may struggle to afford the services.
The passage uses jargon and industry-specific terms, which may make it difficult for laypeople to understand or appreciate the value of Equiniti Charter's services. #12
Everest 7 Complaint Management Software
Product Description
The Everest Complaint Management System helps build strong customer relationships by engaging with their feedback and providing timely responses. It has a flexible workflow to adapt to different business needs.
Pros and Cons
Everest ERP can automate all departments, including accounting, inventory control, service, eCommerce, sales force automation, CRM, point-of-sale, wireless connectivity, and more in real time.
The software can give managers more time to concentrate on strategic areas and automate routine business functions.
The solution includes multi-currency and integrated email capabilities that can provide pertinent, time-critical information at your fingertips, keeping you informed.
The pricing and cost of the Everest ERP solution are not mentioned in the passage.
The level of customer support and the response time to critical issues are not specified for Gold and Standard support tiers.
The software's compatibility with different operating systems and hardware requirements are not disclosed. #13
MasterControl Customer Complaints
Product Description
Quality Management Software, Document Control Software, Electronic Batch Record Software, and more Cloud-Based Business Solutions.
Pros and Cons
Offers a wide range of software solutions designed for various industries.
Provides a comprehensive manufacturing solution including batch records, device history records, and equipment calibration.
Has a learning center with a wealth of resources including FDA, ISO and other global regulations, as well as templates and guidelines.
The website is overwhelming and difficult to navigate, making it hard to find specific details about each solution offered.
No pricing is provided on the website, making it hard to determine the affordability of the product.
The website lacks customer reviews, making it hard to gauge satisfaction levels of existing customers. #14
Resolve Software Group
Product Description
Pros and Cons
Comprehensive solution for IT service management.
User-friendly interface with easy-to-use functionalities.
Offers robust features for automation and customization.
Relatively expensive compared to some competitors.
Limited integrations with third-party tools.
Steep learning curve for some advanced features.
Missing a tool?
List it here

->
Frequently asked
questions
The best complaint management software depends on individual needs and goals. Popular options include Zendesk, Freshdesk, and Zoho Desk. Evaluate features like ticket management, automation, reporting, and pricing to find the software that meets your specific business requirements.
Complaint management software provides benefits such as streamlined processes, improved customer satisfaction, quick resolution, effective communication, and data-driven insights. It helps businesses handle customer complaints efficiently, maintain positive relationships, and reduce churn.
The common use of complaint management software is to efficiently and effectively resolve customer complaints and track the progress of resolutions. It enables businesses to improve customer satisfaction, identify trends in complaints, and reduce the overall number of complaints by addressing underlying issues. It also provides features for ticket management, team collaboration, and reporting to enhance customer support operations.
Consider features like complaint tracking and categorization, automated ticket routing and escalation, communication channels (email, chat, phone), team collaboration, analytics and reporting, integrations with other software, and user-friendly interfaces. These features will help you efficiently manage and resolve customer complaints.
Complaint management software is used in various industries such as healthcare, retail, telecommunications, hospitality, banking, and government sectors. It is a useful tool to handle customer complaints and grievances efficiently.
The cost of complaint management software depends on various factors like features, provider, and the level of service required. It can range from free plans with limited features to monthly subscriptions starting at $50 to $500 or more. The cost will vary based on the scale of the organization and its requirements.
Yes, there are free complaint management software tools available. Some popular options include Freshdesk, Zoho Desk, and Dolibarr. These free plans often have limitations on features, users, and support integrations. However, they can be a good starting point for small businesses or those with basic complaint management needs.
Complaint management software varies in level of technical expertise required, depending on the complexity of the software. Basic software may only require basic computer skills, while more advanced software may require technical knowledge or assistance from support resources. It ultimately depends on the specific software being used.
How to use this page to find the right software
Identify your needs and requirements from the software. Consider factors like functionality, features, platform compatibility, budget, and any specific industry or personal preferences.
Based on your needs, prioritize the features or functionalities that are essential for your software.
Explore the website link of each software to gather more detailed information about it.
Nurture customer relationships through interactive emails
⚡ Collect support tickets inside the email with interactive forms
✉️ Conduct CSAT & NPS surveys inside the email
⏳ Onboard customers through emails with automation
Early stage startup? These tools might help you
Better emails. less work.
super growth.