Best Advertiser Campaign Management Software in 2023
Are you looking for an Advertiser Campaign Management Software for your business? You have come to the right page. This guide will help you discover the best Advertiser Campaign Management Software of 2023 and along with a deep dive into their features, pricing, rating, etc.
What is Advertiser Campaign Management Software?
Advertiser campaign management software is a digital tool that helps advertisers manage and optimize their online advertising campaigns. It gives advertisers the ability to create, monitor, and modify ads across multiple platforms, such as Google, Bing, Facebook, and more. The software provides tools for setting and managing budgets, targeting audiences, and analyzing campaign performance data. With advertiser campaign management software, advertisers can ensure they are getting the most out of their online ad spend and running successful campaigns that reach the right audience.
How Advertiser Campaign Management Software work or function?
Advertiser campaign management software lets advertisers track and optimize their ad campaigns across multiple platforms and channels. It offers features like automated bidding, audience targeting, and performance analytics to help advertisers improve campaign ROI. The software also provides real-time insights into ad performance, which can be leveraged to tweak strategies. By automating campaign management, it reduces the need for manual intervention and human error, making the ad creation and delivery process more efficient and cost-effective.
Benefits of Advertiser Campaign Management Software?
Benefits of Advertiser Campaign Management Software:
Save time and energy by streamlining all advertising campaigns using a centralized platform.
Get real-time insights into campaign performance and adjust accordingly for improved ROI.
Automate bidding strategies to maximize ad spend while minimizing errors and wasted budget.
Collaborate with team members and stakeholders on campaign strategies, creative assets, and performance goals.
Track competitor activity and market trends to stay ahead of the curve.
Improve overall campaign efficiency and effectiveness, leading to increased revenue and growth opportunities.
How we curated this list
We conducted extensive research to identify a wide range of software options within each category. This involved exploring online resources, industry publications, software directories, and user reviews. Please note that the pricing and features mentioned here are subject to change. We recommend you to visit the product website for the latest information before making a decision.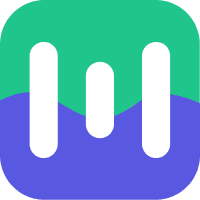 Product Description
Use Mailmodo to create and send interactive emails your customers love. Drive conversions and get better email ROI. Sign up for a free trial now.
Pros and Cons
Mailmodo can help increase customer engagement with interactive elements such as quizzes, surveys, games, and polls inside email campaigns.
The platform offers the ability to create and automate both AMP and HTML email campaigns, providing flexibility.
Mailmodo uses REST API for transactional email campaigns, which enables developers to set up campaigns without having to code the emails.
Not all email clients support AMP emails, so some recipients may not see the dynamic elements.
Mailmodo may require users to switch from their current email tool to use the platform fully.
The pricing for Mailmodo is not mentioned in the passage, making it difficult to evaluate the value proposition compared to other email marketing tools. Product Description
Brevo helps you grow your business. Build customer relationships across email, SMS, chat, and more. Use the tools you need, when you need them. Try it for free.
Pros and Cons
Brevo offers a wide range of products and features, including email marketing, SMS marketing, WhatsApp campaigns, live chat, chatbot, and more.
Brevo has a delivery rate of 99% for its ultra-reliable email API, ensuring that your emails will be sent and received.
Brevo runs alongside more than 150 leading digital tools, making it easy to integrate into your existing workflow.
Brevo does not provide any information on their pricing, making it difficult to determine whether it is affordable for businesses of different sizes and budgets.
It is unclear what the differences are between Brevo's Marketing Platform, Sales Platform, and BrevoPlus, making it difficult to know which one would be best for your business.
While Brevo offers a wide range of features, it may be overwhelming for businesses that just need a simple email marketing solution. Product Description
BuzzGuru is the end-to-end creator management software to create, nurture and scale influencer partnerships on YouTube, Instagram, Twitch and TikTok.
Pros and Cons
Offers a wide range of services for influencer marketing campaigns such as influencer discovery, analytics, campaign management, reporting and analytics, competitor analysis, and market research.
Provides a platform for e-commerce brands, agencies, app or game developers, and digital products to manage their influencer relationships and campaigns.
Saves time by automating manual tasks such as influencer discovery and competitor research, helping businesses to focus on what impacts their direct profit.
There is no information on the pricing plans, which may be a drawback for businesses looking for an affordable option.
The platform may be overwhelming for small businesses or individuals with little experience in influencer marketing.
There is no guarantee that the influencer marketing campaigns will be successful, and businesses may need to invest additional resources to achieve their desired results. Product Description
Yesware helps high-performing sales teams do meaningful email outreach at scale. If you need to drive more revenue through email outreach, but complex platforms are overkill — try Yesware.
Pros and Cons
Real-time open and link click notifications: Users can get notified in real-time when the recipients open their emails, which helps them track and prioritize their follow-up actions quickly.

Meeting Scheduler: Yesware offers an automated meeting scheduler that allows users to schedule meetings without the back-and-forth emails, which ultimately saves time and streamlines the scheduling process.

Reporting & Analytics: Yesware provides reporting and analytics features that enable users to discover the best workflows and content, helping them to optimize and improve their email outreach strategies.
Limited Integrations: Although Yesware claims to integrate with several commonly used tools, it may not integrate with all tools and software that users use regularly, which could limit its usefulness.

May Not Suit Complex Enterprise Sales: While Yesware is designed for sales teams looking to drive revenue via email outreach, it may not be suitable for complex enterprise sales that require more elaborate, customized features.

May Require a Learning Curve: Users will need some time to learn how to use all the features that Yesware offers, which could slow down the implementation process, especially in larger teams.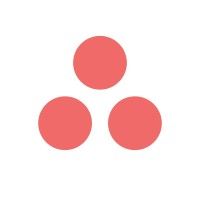 Product Description
Work anytime, anywhere with Asana. Keep remote and distributed teams, and your entire organization, focused on their goals, projects, and tasks with Asana.
Pros and Cons
Asana offers a variety of templates for different use cases, which can save time and effort for users.
Asana's integration with over 200 apps allows for seamless workflow between different tools and platforms.
Asana's reporting feature provides real-time insights into progress, workload, and potential problems in projects.
Asana's user interface can be overwhelming for new users, requiring a learning curve to fully utilize the tool's features.
Asana's free plan has limitations, such as file attachment size and project creation restrictions, which may not be suitable for larger or more complex projects.
Asana may not be ideal for teams or organizations in industries with strict data privacy or security regulations, as some may prefer an on-premise solution instead of cloud-based storage.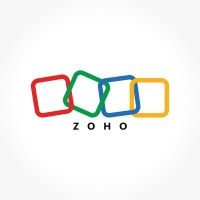 #6
Zoho Marketing Automation
Product Description
Our automation software empowers you to create targeted campaigns across channels, that engage and convert your audience. Try it today and see the results.
Pros and Cons
Zoho Marketing Automation offers a multichannel software solution that makes the marketing process easier for businesses.
The product helps in generating more leads, and ensures that only sales-ready leads are passed on to the sales team.
The product offers a personalized experience to customers with automated behavioral targeting for better conversions.
Although Zoho Marketing Automation offers a free trial, it may require a paid subscription to access all the features.
Businesses will need to invest time and resources to set up and learn how to use the software effectively.
The product may not be suitable for very small businesses, as the features may not outweigh the cost.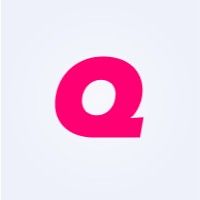 Product Description
ClickCease™ detects and blocks click fraud on your Google Ads campaigns. Automatically block competitors and bots from wasting your PPC ads budget.
Pros and Cons
Automatically blocks invalid traffic from clicking on your Google ads and seeing your Facebook Ads in real-time, making sure no damage is done to your ad budget.
Custom features ensure a higher level of click fraud filtering.
ClickCease offers access to a robust click fraud reporting dashboard that provides detailed information on each click, including browser, time, device, location, ISP, keyword and more.
Some of the features may not be necessary for small businesses.
ClickCease may not be affordable for smaller businesses as their pricing is geared towards larger enterprises.
ClickCease does not offer free trials of their product, which may be inconvenient for individuals who would like to test it before committing to a payment plan. Product Description
SMTP2GO is the scalable, reliable email deliverability solution. Worldwide servers, a robust API, and powerful reporting set us apart. Try our free plan!
Pros and Cons
Reliable email delivery with a rock-solid infrastructure.
Advanced tracking and reporting features.
Excellent round-the-clock customer support.
Higher cost compared to some alternatives.
Potential learning curve for setup.
Dependency on a third-party service. Product Description
Manage and email your subscribers for far cheaper with EmailOctopus. Drag and drop email builder, powerful analytics, bounce/complaint tracking and more.
Pros and Cons
Affordable pricing.
Easy to use and master.
Provides email automation and friendly support.
Only focuses on email marketing and does not offer other marketing tools.
Limited integration options with other business software.
No option for advanced reporting and analytics.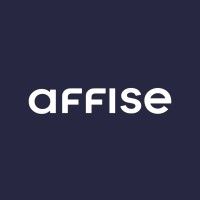 Product Description
Affise is a multi-purpose performance marketing solutions provider designed to simplify partnerships. With our 3 products Affise Performance, Affise MMP, and Affise Reach, we offer all necessary tools for affiliate marketing.
Pros and Cons
Affise claims to maximize marketing spend through efficient user-engagement strategies and performance-based models to ensure maximum ROI for clients.
Affise offers a wide range of tools such as fraud prevention, tracking and attribution, analytics and reporting, and automation to help businesses track, manage and scale their partnership marketing campaigns.
Affise provides a vast partner ecosystem that includes Affise Performance, Affise Reach, and Affise MMP mobile measurement partner, which can help businesses reach new partners and establish profit-making relationships.
The pricing of Affise products is not mentioned in the passage, which may be a concern for businesses looking to use their services.
There is no information on the ease of use or the user interface of the Affise platform, which may impact its adoption by businesses.
The passage does not mention any unique features or advantages of Affise over its competitors, which could potentially impact its differentiation in the market. Product Description
EngageBay is an affordable all-in-one CRM with marketing, sales & support solution for growing businesses to engage and convert web visitors to happy customers
Pros and Cons
EngageBay CRM offers a free version that is helpful for solopreneurs.
The all-in-one suite has several useful features such as marketing automation, landing pages, and appointment scheduling software.
The platform offers a 360-degree customer view, which allows businesses to understand their customers better and provide better services.
The Pro plan may be expensive for small businesses.
The platform offers several features, which may make it overwhelming and difficult to use for some users.
EngageBay CRM may not be suitable for businesses with complex needs and requirements.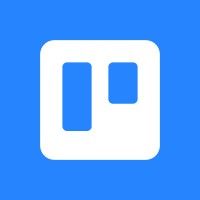 Product Description
Make the impossible, possible with Trello. The ultimate teamwork project management tool. Start up a board in seconds, automate tedious tasks, and collaborate anywhere, even on mobile.
Pros and Cons
Trello offers automation features with Butler, making tasks and workflows easier to manage and more efficient.
Trello provides templates suited for different industry needs, helping teams set up their boards quickly based on their specific requirements.
Trello's pricing plan is flexible, allowing teams of different sizes and needs to choose the plan that suits them best.
Trello may not be the best fit for teams that require extensive project management features, as it focuses more on task and team collaboration.
Although Trello provides integration with various apps, some users may still find an app that they need is not supported.
Unlike some other project management tools, Trello does not offer built-in time tracking, which may be a disadvantage for teams that prioritize tracking time.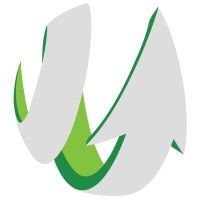 Product Description
Fuel your growth & drive more leads with SharpSpring's sales, marketing automation, & CRM features in an all-in-one, affordable Revenue Growth Platform.
Pros and Cons
Complete Sales & Marketing platform with features such as marketing automation, email marketing, social media management, landing page designer, campaign tracking, and more.
App Marketplace: Easily integrates with third-party CRMs, CMS platforms, shopping carts, and more.
SharpSpring offers full features at a fraction of the cost compared to leading competitors.
Not suitable for large enterprises who need more complex and customizable solutions.
Might not be appropriate for businesses that do not require a full-funnel marketing and sales automation platform.
In some cases, SharpSpring may require technical expertise for integration and configuration. Product Description
Net-Results is the 1st choice of people buying marketing automation for the 2nd time. Unlimited customer support and all-inclusive pricing.
Pros and Cons
Goldilocks by Net-Results provides a marketing automation solution with the power of an enterprise marketing automation platform and the ease of use of a consumer app.
The platform has robust and industry-leading segmentation power, making it easier for businesses to personalize messaging across different customer journeys.
The platform comes with a flexible reporting power feature that provides clear views which enable businesses to understand what's working and where to focus their efforts.
The pricing for the solution is not outlined on the website, making it hard to know its affordability for small businesses.
It might take some time for new users to get accustomed to the platform's advanced features as they contain complexity for advanced users.
The lack of quality customer success teams and efforts with marketing automation platforms is a major issue that the company tries to address, but it's still a potential con that businesses need to consider.
Missing a tool?
List it here

->
Frequently asked
questions
The best advertiser campaign management software depends on your specific needs and goals. Popular options include Google Ads, Facebook Ads Manager, and AdRoll. Evaluate features, pricing, scalability, and integration capabilities to find the software that aligns with your advertising requirements.
Advertiser campaign management software offers benefits such as efficient campaign creation, tracking, and optimization, audience targeting, real-time reporting, budget control, and automation, helping advertisers reach their target market, maximize reach, increase ROI, and drive sales.
The common use of advertiser campaign management software is to plan, execute and analyze advertising campaigns. It helps advertisers manage ad spend, target audiences, and measure campaign performance across various platforms. Advanced features for ad creation, optimization, automation, and reporting improve the effectiveness of campaigns.
When choosing advertiser campaign management software, consider features like campaign creation, optimization, targeting, reporting, bidding, budget management, ad format support, integration options, ease of use, and customer support. These features will help you effectively manage and optimize your advertising campaigns.
The advertiser campaign management software is used across various industries including retail, travel and hospitality, media and entertainment, e-commerce, B2B services, and more. It is an important tool that helps businesses of all sizes and sectors to manage and track their advertising campaigns.
The cost of advertiser campaign management software varies based on factors like features, provider, and scale. It can range from free plans with limited features to monthly subscriptions starting at $50 to $500 or more, depending on the level of service required.
Yes, there are free advertiser campaign management software tools available. Google Ads Editor, Facebook Ads Manager, and LinkedIn Campaign Manager are some popular options. However, free plans often have limitations on features and ad spend. Paid options like Google Ads and Facebook Ads may be a better choice for larger campaigns and more advanced features.
Advertiser campaign management software generally requires a higher level of technical expertise compared to most email marketing tools. While some basic knowledge of marketing and advertising is helpful, advanced features and customizations may require technical skills or assistance from support resources.
How to use this page to find the right software
Identify your needs and requirements from the software. Consider factors like functionality, features, platform compatibility, budget, and any specific industry or personal preferences.
Based on your needs, prioritize the features or functionalities that are essential for your software.
Explore the website link of each software to gather more detailed information about it.
Elevate your marketing campaigns with interactivity
📈 Increase engagement and conversions with interactive emails
✉️ Automate lifecycle email marketing for pin-point targeting with emails
⚡ Nurture leads with fun widgets like spin-the-wheel, quizzes, polls, etc
Early stage startup? These tools might help you
Better emails. less work.
super growth.