Best Business Intelligence Software in 2023
Are you looking for a Business Intelligence Software for your business? You have come to the right page. This guide will help you discover the best Business Intelligence Software of 2023 and along with a deep dive into their features, pricing, rating, etc.
What is Business Intelligence Software?
Business intelligence software provides a comprehensive platform to analyze and visualize data to optimize business operations and decision-making. These tools consolidate data from various sources and generate reports, dashboards, and predictive analytics to provide insights into critical business metrics. Business intelligence software enables businesses to gain a competitive advantage in their industry by identifying patterns and trends, improving efficiency, and reducing costs.
How Business Intelligence Software work or function?
Business intelligence software is designed to collect, analyze, and present complex data in a simplified manner to help businesses make informed decisions. It enables organizations to identify patterns and trends, track performance metrics, and gain insights into their operations and customer behavior. BI software also enables businesses to access real-time data, and create reports and dashboards for better visualization and interpretation of business data. Ultimately, BI software helps businesses gain a competitive advantage by allowing them to make data-driven decisions that optimize performance and increase profitability.
Benefits of Business Intelligence Software?
Business intelligence software helps businesses identify trends and patterns in their data, allowing them to make informed decisions based on actionable insights.
It also streamlines data management, improves operational efficiency, and enables more effective collaboration within organizations.
With its real-time reporting capabilities and customizable dashboards, business intelligence software empowers businesses to stay ahead of the competition and adapt to market changes quickly.
How we curated this list
We conducted extensive research to identify a wide range of software options within each category. This involved exploring online resources, industry publications, software directories, and user reviews. Please note that the pricing and features mentioned here are subject to change. We recommend you to visit the product website for the latest information before making a decision. Product Description
Amazon QuickSight is a cloud-native, serverless, business intelligence with native ML integrations and usage-based pricing, allowing insights for all users.
Pros and Cons
QuickSight has a usage-based pricing model, which means you only pay for what you use, making it a cost-effective option for businesses.
QuickSight allows users to explore data and obtain insights in a variety of ways, including modern interactive dashboards, scheduled reports, and natural language queries, making it accessible to all users regardless of their level of technical skill.
QuickSight is serverless, meaning it can scale automatically to tens of thousands of users without the need for separate server management, making it efficient to use.
QuickSight may not be suitable for businesses that require highly complex analytical functions due to its focus on accessibility and ease of use.
As a newer product, QuickSight may not have the same level of brand recognition or market saturation as more established enterprise analytics platforms.
While QuickSight has a range of features, its capabilities may not be as extensive or customizable as some other enterprise analytics platforms, leading to limitations for businesses with highly complex or specific analytical needs.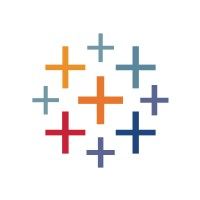 Product Description
Tableau can help anyone see and understand their data. Connect to almost any database, drag and drop to create visualizations, and share with a click.
Pros and Cons
Tableau offers a broad and deep analytics platform that can be deployed in the cloud, on-premises, or natively integrated with Salesforce CRM.
It is easy to use with intuitive products that allow for limitless data exploration without interrupting the flow of data analysis.
There is a vast and active Tableau Community with over a million members worldwide, providing a platform for like-minded people to connect, learn, grow, and be inspired.
It may be expensive as Tableau offers multiple products, plans, and pricing options, making it difficult for some organizations to afford.
It requires some level of technical knowledge or training to customize the platform and effectively analyze data.
The visualization features may be limited for users who require high-level and complex data modeling and analysis.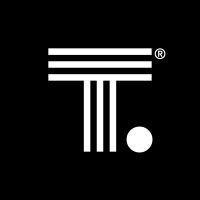 Product Description
ThoughtSpot is the AI-Powered Analytics platform that empowers everyone to ask any data questions in natural language, get accurate answers, and take action.
Pros and Cons
Quick insights - the product promises to deliver insights 10x faster for employees.
AI-powered analytics - utilizing AI-powered search to create insights within seconds and AI-driven algorithm to spot anomalies, this can enhance the efficiency and accuracy of analysis.
Self-service analytics - the product provides a self-service analytics platform which allows users to explore and model data in a flexible way.
Limited integration - the product only supports integration with specific cloud data platforms, which may limit its usability for users who use different data platforms.
Cost - the pricing of the product starts at $95 per month, which may not be affordable for small businesses or individuals.
Learning curve - despite the user-friendly interface, the product may take some time to learn and understand its features and use effectively, which may be a barrier for some users.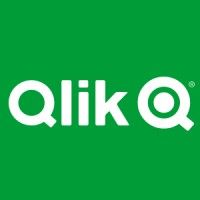 Product Description
Qlik Sense provides augmented analytics for all your business needs, from visualization and dashboards to natural language processing. Empower yourself to make better data-driven decisions and take action with this powerful solution.
Pros and Cons
Qlik Sense offers intuitive and interactive data visualization, making it easy to understand and interpret data.
The platform offers data discovery features, enabling users to uncover correlations and insights that may not be immediately apparent.
Qlik Sense also has a user-friendly interface and powerful collaboration tools, making it easier to share insights and collaborate on projects.
Qlik Sense can be pricey for some businesses, particularly smaller organizations or those with limited IT budgets.
The platform has a steep learning curve, which may make it difficult for some users to get up to speed.
Qlik Sense can require significant IT resources to implement and maintain, particularly for larger data sets or complex data structures.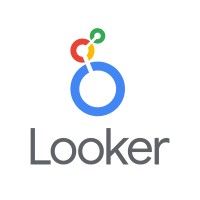 Product Description
Looker is a business intelligence software and big data analytics platform that helps you explore, analyze and share real-time business analytics easily.
Pros and Cons
Looker can support multiple data sources and deployment methods, providing options that will not compromise on transparency, security, or privacy.
Offers a secure, governed single source of truth and one platform for data experiences to meet your department's needs.
Looker can unify and empower teams to make effective, data-informed decisions, and it offers engaging data visualizations that can be pushed into workflows at exactly the moment needed.
Looker will be retired in Q2 2023, which means users will need to transition to cloud.google.com/looker.
Pricing information for Looker is not readily available on the website, which could be a challenge for businesses planning their budget.
While Looker does offer customization for data experiences with embedded analytics, it is unclear how easy it is to integrate these solutions with a company's existing technology stack. Product Description
As the international honor society of nurses, we develop nurse leaders in the nursing profession by providing recognition, education, and global opportunities. Together, our dedicated members, from all different walks of life, from all over the world, change lives and advance healthcare.
Pros and Cons
Offers resources and support for nurses through webinars and educational materials.
Provides opportunities for networking and connecting with other nurses through its membership and chapter programs.
Advocates for the role of nurses in healthcare policy and reform.
The web browser outdated message can be frustrating and may deter visitors from using the website.
The content on the website is geared mainly towards nursing professionals and may not be accessible or relevant to the general public.
The website appears to be focused primarily on North American nursing issues, so international visitors may find limited resources specific to their region.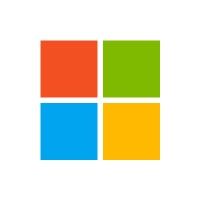 #7
Microsoft Power BI Embedded
Product Description
Explore Microsoft products and services for your home or business. Shop Surface, Microsoft 365, Xbox, Windows, Azure, and more. Find downloads and get support.
Pros and Cons
Microsoft 365 apps allow users to turn their ideas into reality, stay safer online, and focus on what matters most.
Surface Pro 9 offers tablet flexibility along with laptop performance, making it ultra-portable and versatile.
Xbox Series X – Diablo® IV Bundle includes the fastest, most powerful Xbox ever and the latest in the Diablo® series, allowing gamers to join the endless battle.
No information is provided about the pricing of Microsoft 365 apps or the Surface Pro 9.
The Xbox Series X – Diablo® IV Bundle may not be of interest to those who are not gamers.
No information is provided about the durability or battery life of the Surface Pro 9 or Xbox Series X – Diablo® IV Bundle.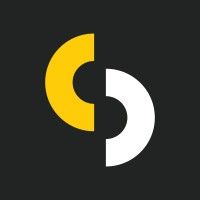 Product Description
Embed analytics into your workstreams or products. Build custom self-service experiences to bring AI-driven insights to you and your customers. Learn how.
Pros and Cons
Sisense Fusion offers a single platform with three powerful solutions, allowing users to connect, analyze, explore, and collaborate with or without coding.
The product offers customized experiences and intelligence at the right place and time, allowing users to infuse data everywhere they work.
Sisense Fusion is extensible and scalable, with APIs at every endpoint, providing full customization from the front end to deep control around security and monitoring of the back end.
The platform may be overwhelming for users who do not have a technical background or are not familiar with coding.
The pricing for Sisense Fusion may be high for small businesses or startups.
Users should ensure that the platform integrates well with their existing systems and data sources before committing to it.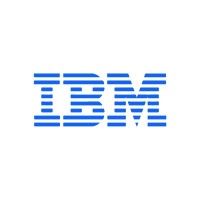 Product Description
For more than a century IBM has been dedicated to every client's success and to creating innovations that matter for the world
Pros and Cons
IBM Planning Analytics with Watson helps organizations to make accurate plans and forecasts without the need for a data scientist, which can save time and money.
IBM Watson Assistant can power virtual agents with AI, which can improve customer service and provide personalized experiences at scale.
IBM Consulting can help organizations personalize experiences and transform their business strategies, which can lead to increased profitability and growth.
The benefits of IBM's products and services may not be accessible to all organizations due to budgetary constraints.
Depending on the complexity of an organization's data, there may still be a learning curve involved in using IBM software effectively.
Organizations may need to invest in additional hardware or infrastructure to fully utilize IBM's products and services, which could also add to the total cost.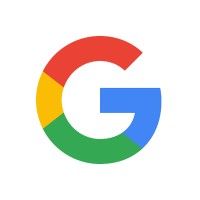 Product Description
Interactive charts for browsers and mobile devices.
Pros and Cons
Google Charts is free and offers backward compatibility for up to three years.
There is a wide variety of customizable chart options to choose from, including scatter plots and treemaps.
The platform includes dynamic data capabilities, allowing you to connect live data to your dashboard.
Google Charts may not offer as complex or advanced features compared to other paid data visualization tools.
The platform may come with a learning curve for users who are not familiar with programming or HTML.
While there is a support forum available, direct customer support may be limited. Product Description
Mode is a collaborative data platform that combines SQL, R, Python, and visual analytics in one place. Connect, analyze, and share, faster.
Pros and Cons
Mode is built around data teams, which means that it is designed to meet the specific needs of data analysts and provides tools to help deliver insights faster.
Mode allows for complex ad hoc analysis as well as simple, self-service reporting, all on the same platform.
Mode amplifies the investment in data by getting meaningful data into everyone's hands through a centralized hub.
The platform may not be suitable for businesses that don't have a dedicated data team or rely on external consultants for their data analysis needs.
The use of Mode may require specialized skills, such as knowledge of SQL, R, and Python.
There may be a learning curve for businesses transitioning to this platform from other business intelligence tools. Product Description
With Domo, you can use data and insights delivered in data experiences to multiply your business impact and drive your business forward.
Pros and Cons
Domo offers a unique user-centric approach which makes it easy for anyone to use while still offering advanced capabilities that enable technical teams to respond quickly to business needs.
Domo provides a wide range of solutions for business intelligence and apps which provide value in record time and generate ROI that turns heads.
Domo is recognized by the industry's top analysts and thought leaders.
The pricing of Domo products is not mentioned in the passage and may be expensive for small businesses.
Domo's focus on real-time data integration may not be ideal for businesses that rely on historic data analysis.
The Domo Data Experience Platform may require technical expertise to fully leverage its capabilities, which could pose a challenge for organizations without a skilled IT team. Product Description
GoodData is a BI and data analytics platform for creating customized data applications with advanced self-service analytics capabilities.
Pros and Cons
GoodData allows for self-service data discovery, enabling users to explore and analyze data on their own, without the need for IT support.
GoodData offers flexible embedding options, making it easy to customize analytics solutions to meet specific needs.
GoodData offers open-source developer tools to automate deployment, testing, and other manual tasks, ultimately saving time and resources for businesses.
It is not clear how GoodData compares to other competitive BI platforms in terms of features and pricing.
It may require some initial training or learning curve to fully utilize all the features and functionality of GoodData, particularly for non-technical users.
GoodData may not be a good fit for smaller businesses or organizations with limited resources, as it seems to be designed more for enterprise-level customers. Product Description
Wyn is a seamless embedded business intelligence and analytics tool. Designed for self-service BI, Wyn's offers limitless visual data exploration, allowing the everyday user to become data-driven. Start a free trial today.
Pros and Cons
Wyn Enterprise offers self-service business intelligence which enables end-users to analyze data without leaving the application they use daily.
The lightweight server architecture of Wyn Enterprise allows flexible deployment and integration options.
The platform provides a simple and scalable licensing model and allows room for business growth without an increase in user fees.
Some users might find the product difficult to navigate due to its highly customizable nature.
The product might not be suitable for small businesses due to the fixed flat fee.
Localization support might not be sufficient for businesses with extensive multilingual operations.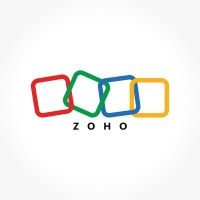 Product Description
Zoho Analytics is a self-service business intelligence and analytics software which helps you create dashboards and analyze data. Sign up free.
Pros and Cons
Zoho Analytics offers a wide range of features, including data preparation, analysis, visualization, collaboration, and customization.
The platform can be integrated with over 500 business applications, allowing users to connect and blend data from various sources.
Zoho Analytics offers flexible deployment options, including cloud, on-premise, and public cloud, giving users more control over their data storage and security.
While Zoho Analytics offers a free sign-up option, some of its advanced features are only available through paid subscriptions, which could be expensive for small businesses or individuals.
Zoho Analytics' interface may be overwhelming for users who are not familiar with data analysis and visualization tools, leading to a steep learning curve.
The platform's reliance on AI and ML capabilities may not suit users who prefer more manual control over data analysis and insights, making the automation features redundant.
Missing a tool?
List it here

->
Frequently asked
questions
The best embedded business intelligence software depends on your business requirements. Consider Looker, Sisense, Tableau, and QlikView. Analyze features, pricing, ease of use, scalability, and integration abilities to pick the one that suits your needs.
Embedded business intelligence software provides businesses with real-time data insights helping to improve decision-making, enhance productivity, automate reporting, streamline operations, reduce costs, and increase profitability. It offers a user-friendly approach to data analytics and enables businesses to engage with data in a more intuitive way.
The common use of embedded business intelligence software is to provide data visualization, analytics, and reporting features within existing applications. It enables businesses to make informed decisions, improve operational efficiency, identify trends and opportunities, and monitor performance in real-time. It also provides features for data manipulation, dashboard creation, and collaboration to maximize productivity.
Consider features such as data visualization, dashboards, ad-hoc reporting, drill-down capabilities, integration options, security, scalability, and user-friendly interface when choosing embedded business intelligence software. These features will ensure efficient and effective analysis of your data for better decision making.
Embedded business intelligence software is utilized across various industries, including healthcare, finance, retail, manufacturing, and more. It is a versatile tool that enables businesses of all sizes and sectors to gain insights and make data-driven decisions through embedded analytics and reporting features.
The cost of embedded business intelligence software varies depending on the provider, features, and level of service required. It can range from free plans with limited features to monthly subscriptions starting at $10 to $500 or more. The cost may also depend on the size and complexity of the data being analyzed.
Yes, there are free embedded business intelligence (BI) software tools available. Some popular options include Google Data Studio, Tableau Public, and Microsoft Power BI. These free plans often have limitations on data sources and storage, but they can be a good starting point for small businesses or those with basic BI needs.
The technical expertise required to use embedded business intelligence software varies. Some software may offer user-friendly interfaces for basic users, while more advanced features or customizations may require technical skills or support. Understanding of data analysis concepts and computer skills are helpful.
How to use this page to find the right software
Identify your needs and requirements from the software. Consider factors like functionality, features, platform compatibility, budget, and any specific industry or personal preferences.
Based on your needs, prioritize the features or functionalities that are essential for your software.
Explore the website link of each software to gather more detailed information about it.
Elevate your marketing campaigns with interactivity
📈 Increase engagement and conversions with interactive emails
✉️ Automate lifecycle email marketing for pin-point targeting with emails
⚡ Nurture leads with fun widgets like spin-the-wheel, quizzes, polls, etc
Early stage startup? These tools might help you
Better emails. less work.
super growth.