Best Sales Analytics Software in 2023
Are you looking for a Sales Analytics Software for your business? You have come to the right page. This guide will help you discover the best Sales Analytics Software of 2023 and along with a deep dive into their features, pricing, rating, etc.
What is Sales Analytics Software?
Sales analytics software is a tool that allows businesses to track, analyze and report on sales data. It enables companies to gain insight into their sales performance, identify trends and patterns in buyer behavior, and make data-driven decisions that lead to increased revenue. Sales data can be captured from various sources, such as CRM, customer data platforms and POS systems, and analyzed using advanced algorithms to deliver meaningful insights that help businesses optimize sales strategies and improve sales efficiency.
How Sales Analytics Software work or function?
Sales analytics software works by analyzing sales data and providing insights to improve sales performance. It can track sales trends, customer behavior, and sales team performance. With advanced analytics and reporting, this software can help sales teams optimize their workflow and improve their overall performance. It can also assist in lead scoring and forecasting, enabling businesses to make better decisions based on data-driven insights. Sales analytics software is a valuable tool for any sales team looking to increase their revenue and achieve their goals.
Benefits of Sales Analytics Software?
Benefits of sales analytics software:
Sales analytics software helps businesses track and analyze their sales performance to identify areas for improvement and growth.
With accurate data and insights, businesses can make data-driven decisions and optimize their sales strategies.
It can also help businesses forecast future sales and plan accordingly.
Sales analytics software can streamline sales operations, saving valuable time and resources.
By measuring sales effectiveness and ROI, businesses can increase profitability and revenue.
How we curated this list
We conducted extensive research to identify a wide range of software options within each category. This involved exploring online resources, industry publications, software directories, and user reviews. Please note that the pricing and features mentioned here are subject to change. We recommend you to visit the product website for the latest information before making a decision.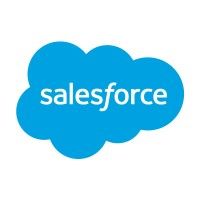 Product Description
Sales force automation enables you to grow your accounts, find new customers, and close deals faster, from anywhere. Learn how Sales Cloud can help.
Pros and Cons
Sales Cloud by Salesforce is a comprehensive platform that offers a complete range of sales tech suite, including AI and automation for faster, efficient, and smarter sales.
Users can enjoy a single, integrated platform with Sales Cloud that can centralize all customer data for a complete customer profile and drive end-to-end revenue management across the entire customer lifecycle.
Sales Cloud offers four pricing plans, ranging from Starter to Unlimited, to cater to the unique needs of businesses of any size.
The different pricing plans for Sales Cloud can be overwhelming, and businesses may find it challenging to determine which plan is best suited for their needs.
Although the platform offers automation, configuration and customization may be a challenge for organizations that lack technical expertise or resources.
While Sales Cloud is a comprehensive sales force automation platform, some organizations may find it costly compared to other options available in the market.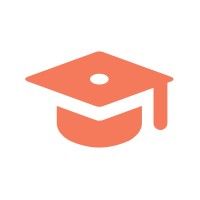 Product Description
Powerful sales software to help your team close more deals, deepen relationships, and manage their pipeline more effectively — all on one connected platform.
Pros and Cons
All-in-one sales CRM platform with powerful features such as sales engagement tools, quote and CPQ functionality, reporting, and analytics.
Offers a free plan with the option to upgrade to plans that grow with your business needs.
Seamlessly integrates with over 1,400 tools in HubSpot's App Marketplace.
Higher-tier plans can be expensive for smaller businesses.
Implementation and onboarding can take longer for larger teams.
Limited customization options for the free plan, with more flexibility available in the higher-tier plans.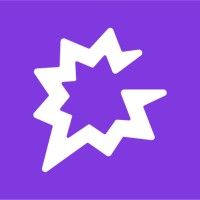 Product Description
Gong captures customer interactions then delivers insights at scale, empowering teams to make decisions based on data instead of opinions.
Pros and Cons
Gong can provide valuable insights to sales teams to increase efficiency and improve decision-making.
It supports 70+ languages, making it easier for multinational teams to use.
Gong has a customer advocacy program and resources for customers to learn and engage with the product.
The pricing is not transparent and requires contacting the company for accurate information.
Gong requires adoption and may not be suitable for teams that are resistant to change or new technology.
Some features may not be useful to all teams and may not justify the cost for smaller or less complex teams.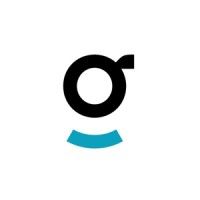 Product Description
Groove is the simple yet powerful alternative to Zendesk. The best helpdesk software for your business. Shared inbox, knowledge base, chat and more!
Pros and Cons
A powerful shared inbox that is easily organized and prioritized by team members, with clear conversation assignments to avoid embarrassing double replies and internal notes for smoother collaboration.
The live chat feature provides instant help to customers on any page of the website or app with round robin assignment, unattended message logic, and alerts and notifications to never miss a chat.
The Knowledge base offers a mobile-optimized platform accessible on all devices, complete brand control, and low customer queries.
No mention of the pricing structure, so it is unclear how much it will cost to access all the features beyond the 7-day free trial.
It may not be suitable for larger businesses with more complex needs as its simplicity may limit the scope of functionalities.
There is no indication of the availability or quality of customer support and resources in case of any technical difficulty or issues.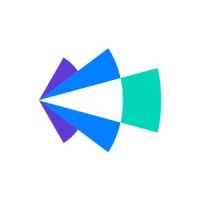 Product Description
From sales forecasting to pipeline management and revenue intelligence, Clari's Revenue Platform makes your entire revenue process more efficient and predictable.
Pros and Cons
Ranked #1 by G2 and Forrester
One platform for both representatives and executives
Provides increased productivity and efficiency to sales teams
Requires JavaScript to view the website and access the product
May not be suitable for all industries or businesses
Pricing information is not readily available on the website.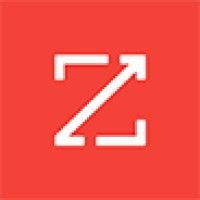 Product Description
Automate data quality & data orchestration tasks at scale. Dedupe, Score, Match Leads-to-Accounts, Segment, Enrich, Normalize & Route Leads
Pros and Cons
Chorus captures customer conversations allowing for in-depth analysis and insights.
The AI capabilities provide real-time coaching and feedback for sales teams.
Integrates with various CRM and communication tools for seamless workflow.
Can be expensive for small businesses or startups.
Learning curve required to fully utilize all features.
Limited language options for non-English speaking customers.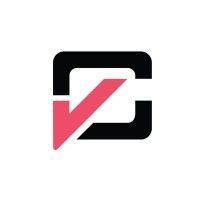 Product Description
Salesken Provides You With Play-by-play Visibility of Your Sales Reps' Performance on Calls So You Can Improve Customer Engagement and Close More Deals.
Pros and Cons
Real-time cueing powered by AI guides sales reps, play by play, and assists them in engaging their customers better.
Sales managers and reps can gain visibility into every call, via detailed Call Analytics including emotions, objections, intent, etc.
Salesken is GDPR-CCPA compliant and ISO 9001/2000 certified, which ensures that users' data is secure.
Some users may find Salesken's platform overwhelming with lots of features and functionalities.
The tool only allows authorized users within an organization to listen to conversations with customers, which may cause some inconvenience to share conversations with people outside the organization.
Not ideal for businesses that are using chatbots to ready-made answers, as Salesken assists agents in real-time in closing more deals.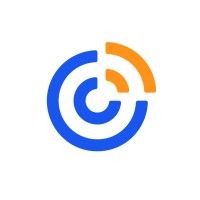 #8
Constant Contact Advanced Automation & CRM Platform
Product Description
With Constant Contact, you can create effective email marketing and other online marketing campaigns to meet your business goals. Start your FREE trial today!
Pros and Cons
Saves time and effort by automating repetitive tasks.
Allows personalized communication with customers.
Provides detailed analytics to track performance and make informed business decisions.
Can be overwhelming with a steep learning curve for beginners.
Limited integrations with other platforms.
Expensive pricing plans may not be suitable for small businesses with tight budgets.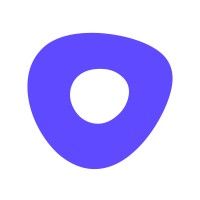 Product Description
Pros and Cons
The Outreach Sales Execution Platform can help sales teams create pipeline and predictably close more deals.
The platform is said to increase sales team productivity and improve win rates by 13%.
Outreach's platform is built with high security standards, configurable profiles, and roles to ensure your organization's data and systems are protected.
The cost of using the Outreach Sales Execution Platform is not mentioned.
There is no information on whether the platform works for a specific industry or type of business.
It is not clear if there is a trial or free version of the platform available for potential customers to test before making a purchase.
Product Description
BoostUp's RevBI gives RevOps irrefutable control with the science of repeatability, standardization, and calling out everyone's BS.
Pros and Cons
Provides full-funnel BI reporting which allows users to gain insights into their business performance.
Helps to improve revenue management with features such as forecasting, pipeline management, and deal reviews.
Provides real-time changes and insights without waiting, allowing for quick decision-making.
May be too complex for smaller businesses with fewer resources.
Pricing information is not readily available, which may make it difficult for businesses to budget accordingly.
Some of the features may not be relevant to certain businesses or industries, leading to unused or unnecessary features.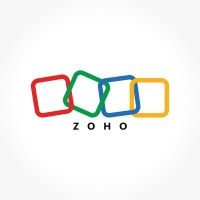 Product Description
Pros and Cons
Affordable price of $7/user/month.
Easy to use and designed to simply work on its own.
Provides a 360-degree view of customer context, communicates and stays connected with all channels, has a mobile-first interface, easy-to-create workflows, and does not require any prior experience with a CRM.
Lack of advanced features may not be suitable for larger businesses with complex operations.
Some users may prefer a more customizable platform.
Limited integrations with third-party apps, which can only be achieved through Zapier and Zoho Flow.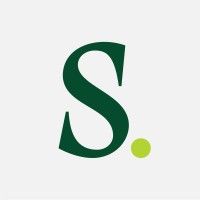 Product Description
Salesloft helps thousands of the world's most successful selling teams drive more revenue with the Modern Revenue Workspace™.
Pros and Cons
All-in-one solution for digital selling with important tools and integrations.
Complete visibility into reps' activities with the ability to understand top-performing behavior and replicate it.
Automation of manual tasks and suggestions for the next best action to propel deals forward.
No mention of pricing on the product page.
No clear indication of the learning curve for new users.
Some customers may prefer separate tools for certain functionalities, rather than an all-in-one platform.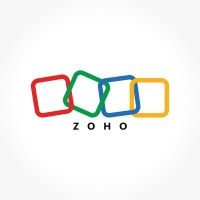 Product Description
Zoho CRM is an online Sales CRM software that manages your sales, marketing and support in one CRM platform. Rated The Best CRM System of 2022. Sign up for free.
Pros and Cons
Zoho CRM offers fast implementation, providing a quick and efficient solution for businesses.
The software provides robust automation and comprehensive analytics to help businesses build and maintain excellent customer relations.
Zoho CRM offers advanced analytics tools and AI capabilities to help businesses make informed decisions and derive actionable insights.
While Zoho CRM offers extensive customization options, it may require additional training to set up and customize the software to a business's specific needs.
Zoho CRM may not be suitable for businesses that require large-scale enterprise solutions due to its focus on small to medium-sized enterprises.
Some users have reported issues with customer support being slow or unresponsive, which could potentially impact a business's CRM experience.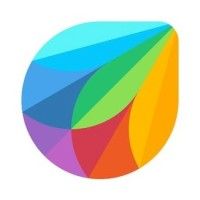 Product Description
Freshsales is an easy to use sales CRM that helps you build pipeline and close deals effortlessly. Freshsales is completely free for upto 3 users. Try it now!
Pros and Cons
Offers an AI-powered contact scoring feature that helps prioritize and personalize customer engagement.
Provides intelligent sales insights that can maximize efficiency and optimize sales strategy.
Offers automation features that can automate repetitive tasks and increase productivity.
Only focuses on sales CRM and may not offer comprehensive customer relationship management.
The pricing may be too expensive for small businesses.
Limited integration options with other software and platforms.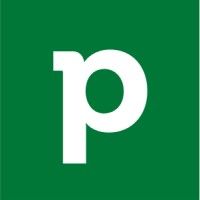 Product Description
Pipedrive is the easy-to-use, #1 user-rated CRM tool. Get more qualified leads and grow your business. Sign up for a 14-day free trial.
Pros and Cons
Pipedrive's sales software provides a visual and customizable sales CRM for teams of all sizes.
The software includes an email builder, segmentation, analytics, and automation features for effective marketing campaigns.
Pipedrive integrates with over 250 services and tools, making it easier for businesses to manage all aspects of their sales activities.
Some of the advanced features in Pipedrive's software are only available with higher-priced plans, which may not be affordable for small businesses.
The pricing structure may be complex and confusing for new users, particularly those who are just starting out.
Pipedrive's software may not be suitable for businesses looking for a comprehensive all-in-one solution for their entire business operations.
Missing a tool?
List it here

->
Frequently asked
questions
The best sales analytics software depends on your specific needs and goals. Popular options include Salesforce, Microsoft Dynamics 365, and Tableau. Evaluate features, pricing, scalability, and integration capabilities to find the software that aligns with your business requirements.
Sales analytics software helps businesses analyze sales data to identify trends, track performance, improve forecasting accuracy, measure ROI, and optimize sales strategies. It enables businesses to make data-driven decisions, identify areas of improvement, and improve sales performance.
The common use of sales analytics software is to collect, analyze, and interpret data related to sales performance, customer behavior, and market trends. It enables businesses to identify areas for improvement, forecast future sales, set goals, measure progress, and make informed decisions. It also provides features for data visualization, reporting, and integration with other business systems.
When choosing sales analytics software, consider features like data visualization, customizable dashboards, sales forecasting, pipeline management, lead and deal tracking, team collaboration, mobile accessibility, integration options, security, and customer support. These features will help you effectively track and optimize your sales performance.
Sales analytics software is used across various industries, including e-commerce, retail, B2B services, healthcare, finance, and more. It is a versatile tool that helps businesses of all sizes and sectors to analyze their sales data and make informed decisions to optimize their sales performance.
The cost of sales analytics software varies based on its features, provider, and level of service. It can range from free plans with basic analytics to monthly subscriptions starting at $50 to $500 or more for advanced data visualization and predictive modeling.
Yes, there are free sales analytics software tools available. Some popular options include Google Analytics, HubSpot Sales Analytics, and InsightSquared. These free plans often have limitations on features, data storage, and user numbers. However, they can provide valuable insights for small businesses or those with basic sales analytics needs.
Sales analytics software typically requires a moderate level of technical expertise. While basic knowledge of computer and software is needed, an understanding of data analysis concepts is also necessary to use the advanced features. Support resources may be required for complex automations and integrations.
How to use this page to find the right software
Identify your needs and requirements from the software. Consider factors like functionality, features, platform compatibility, budget, and any specific industry or personal preferences.
Based on your needs, prioritize the features or functionalities that are essential for your software.
Explore the website link of each software to gather more detailed information about it.
Boost sales performance with interactivity
🤝 Book demos and meetings inside emails
📈 Get user level analytics and events for better targeting
⚡ Collect feedback and no-show reasons with interactive forms
Early stage startup? These tools might help you
Better emails. less work.
super growth.