Best Sales Engagement Software in 2023
Are you looking for a Sales Engagement Software for your business? You have come to the right page. This guide will help you discover the best Sales Engagement Software of 2023 and along with a deep dive into their features, pricing, rating, etc.
What is Sales Engagement Software?
Sales engagement software is a platform that helps sales teams automate and streamline their selling activities. It provides tools for prospecting, lead nurturing, sales outreach, and customer engagement. With sales engagement software, sales reps can manage and track their communications with prospects and customers, personalize their messaging, and gain insights into their activities, all in one place. This software helps sales teams increase productivity, efficiency, and revenue.
How Sales Engagement Software work or function?
Sales engagement software streamlines the sales process by optimizing communication with prospects, creating personalized outreach campaigns, and automating administrative tasks. It helps sales teams to create efficient workflows, track prospects, and measure their performance. The software also provides detailed analytics that can help organizations identify their best-performing sales reps and campaigns, ensuring they can replicate success. Ultimately, sales engagement software maximizes sales efficiency and increases sales.
Benefits of Sales Engagement Software?
Benefits of Sales Engagement Software:
Improve sales efficiency by automating time-consuming tasks
Provides insights into how prospects engage with content, allowing for more personalized interactions
Streamlines communication between sales reps and prospects, ensuring no opportunities fall through the cracks
Enables tracking and analytics of sales performance, aiding in identifying areas for improvement
Increases overall sales productivity and revenue.
How we curated this list
We conducted extensive research to identify a wide range of software options within each category. This involved exploring online resources, industry publications, software directories, and user reviews. Please note that the pricing and features mentioned here are subject to change. We recommend you to visit the product website for the latest information before making a decision.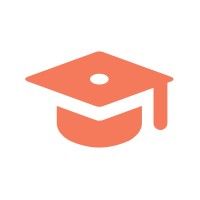 Product Description
Powerful sales software to help your team close more deals, deepen relationships, and manage their pipeline more effectively — all on one connected platform.
Pros and Cons
Sales Hub is a powerful sales software that helps teams close more deals and manage their pipeline more effectively.
It includes a fully featured sales CRM, sales engagement tools, quote and CPQ functionality, reporting and analytics, and more.
The ability to seamlessly integrate with more than 1,400 tools in HubSpot's App Marketplace is a major advantage.
The premium plans for Sales Hub can be quite expensive, with the Enterprise edition starting at $1,200/month.
Some of the advanced features, such as conversation intelligence, are only available in the more expensive editions of the software.
Sales Hub may not be suitable for smaller businesses or startups that are looking for a more budget-friendly solution.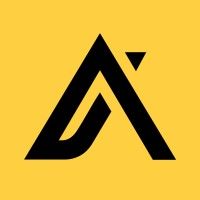 Product Description
Search, engage, and convert over 265 million contacts at over 70 million companies with Apollo's sales intelligence and engagement platform.
Pros and Cons
The platform provides access to the world's largest and most accurate B2B database, making it easy to find and target ideal buyers.
Apollo offers smart automation and powerful insights to help optimize and improve data, making it easier to turn data into revenue.
Users can save time on prospecting activities with the platform's features such as sequences, email personalization, and LinkedIn automation.
While the platform provides a lot of data and automation features, it may take time to learn and fully utilize all of them effectively.
Some users may find the pricing of the platform to be on the higher side compared to other similar products in the market.
Users who prefer a more hands-on approach to sales and outreach may find the level of automation and workflows offered by Apollo to be too high for their preferences.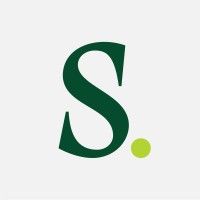 Product Description
Salesloft helps thousands of the world's most successful selling teams drive more revenue with the Modern Revenue Workspace™.
Pros and Cons
Salesloft provides a comprehensive platform that helps the entire revenue team to work together, which can increase efficiency and effectiveness.
The platform offers a wide range of tools and integrations for digital selling, which can help generate more revenue and increase win rates.
Salesloft has been named a leader in the Forrester WaveTM Sales Engagement Platforms, Q3 2022, which indicates a high level of recognition for the platform's capabilities.
The specific pricing for the Salesloft platform is not readily available, which may make it difficult for potential customers to evaluate costs.
Salesloft may not be suitable for all types of businesses or sales teams, as some may prefer more specialized tools or workflows.
While Salesloft offers training and support resources, there may be a learning curve for new users who need to get familiar with the platform's features and capabilities.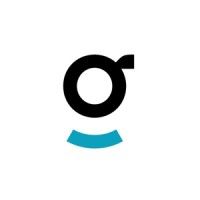 Product Description
Groove is the simple yet powerful alternative to Zendesk. The best helpdesk software for your business. Shared inbox, knowledge base, chat and more!
Pros and Cons
Groove offers a powerful shared inbox with conversation assignments, collision detection, private internal notes, and @mentions to keep the team in the loop.
The software provides live chat for personal, real-time support with powerful features of the Inbox to instill confidence in customers.
Groove helps to deliver 24/7 support with a knowledge base, and it lowers customer queries by up to 43%.
Groove's pricing is not mentioned in the passage, which can make it difficult for users to determine upfront costs.
The software may not be suitable for larger enterprises with complex support requirements.
It is unclear if Groove provides multilingual support, which can be a disadvantage for businesses catering to a global audience.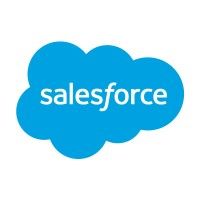 Product Description
Sales force automation enables you to grow your accounts, find new customers, and close deals faster, from anywhere. Learn how Sales Cloud can help.
Pros and Cons
Offers a complete sales tech suite with AI and automation built-in.
Centralizes all customer data for a complete customer profile on a single platform.
Provides customizable reports and dashboards for a real-time view of the business.
Higher pricing plans may be expensive for smaller businesses.
Some features may be redundant for businesses that already have their own sales management tools.
Implementation may require assistance from Salesforce consultants or partners for successful execution.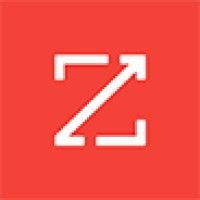 Product Description
Automate data quality & data orchestration tasks at scale. Dedupe, Score, Match Leads-to-Accounts, Segment, Enrich, Normalize & Route Leads
Pros and Cons
Comprehensive Database: ZoomInfo SalesOS offers a vast database that helps sales teams target prospects based on specific firmographic and demographic criteria.
Real-Time Updates: The platform offers real-time updates, ensuring that the leads are current and up-to-date. It saves time for sales teams, ensuring that they do not waste time pursuing obsolete information.
Sales Intelligence Insights: ZoomInfo SalesOS provides insights into a prospect's buying behavior and helps sales teams tailor their pitch and strategy accordingly.
Expensive: ZoomInfo SalesOS is a premium product, and its cost can be prohibitive for small businesses.
Limited Geographic Coverage: The platform's focus on US and Canadian businesses means limited international coverage.
Automation Overload: ZoomInfo SalesOS offers a lot of automation options, which can be overwhelming for sales teams who prefer a more streamlined approach.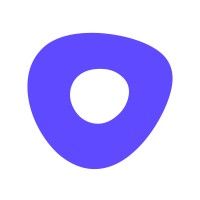 Product Description
Pros and Cons
The Outreach Sales Execution Platform helps increase win rates by 13%, resulting in closing more pipeline and deals.
Outreach is the only complete platform that empowers the entire sales organization, from sellers to front-line managers, sales leadership, and ops.
Outreach's platform is built to ensure your organization's data is secure and your team has the right permission levels to do their best work.
There is no mention of the pricing for the Outreach Sales Execution Platform, and it is not easily visible on the website.
The product seems to be geared towards larger organizations with a sales team, potentially not being as relevant for smaller businesses or individuals.
There is a big focus on attending the Unleash 2023 event in Seattle, which may not be feasible or relevant for all potential customers.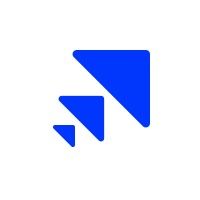 Product Description
The best cold email outreach software to generate more leads. Automate your outreach with unlimited email accounts, high deliverability, and better open and reply rates.
Pros and Cons
Connect unlimited email accounts for improved deliverability at no additional cost.
Hyper-Personalization: Personalize your emails with up to 50 custom merge tags for better replies.
One-stop solution for cold email lead generation.
Only suitable for cold email outreach and lead generation, not for other types of email communication.
May take some time to learn for inexperienced cold emailers.
Some advanced features may only be available on higher pricing plans.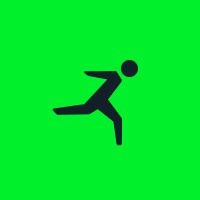 Product Description
Reply is a company specialized in designing and implementing innovative solutions in the Digital Services, Technology and Consulting fields.
Pros and Cons
Offers a wide range of services, including Artificial Intelligence, Cloud Computing, and Robotics & Autonomous Things.
Provides industry-specific solutions, catering to Automotive & Manufacturing, Financial Services, and Retail & Consumer Products.
Focuses on sustainability and environmental issues, promoting sustainable supply chain practices and reducing waste and emissions.
Lacks detailed information on specific products or solutions, making it difficult to understand the exact offerings of the company.
The website contains a lot of information, making it overwhelming for a user to navigate.
Not clear on pricing for services, leaving potential customers in the dark about their service costs.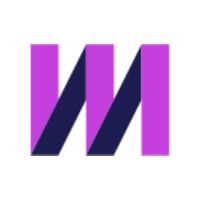 Product Description
Mixmax is the best sales engagement platform for Gmail. Track, automate your cold outreach and workflow to engage more customers and close more deals.
Pros and Cons
Mixmax provides an easy-to-use platform to automate and personalize various sales processes, including email, phone, and social media.
The product offers integrations with popular tools like Salesforce, Google Calendar, Slack, and Zoom, making it easier for teams to collaborate.
Mixmax allows users to create powerful rules to automate repetitive work, saving time for sales representatives to focus on generating revenue.
The pricing for Mixmax's features may be expensive compared to some of its competitors in the market.
Users may need to spend some time initially to set up the product and learn how to use its features effectively.
Some users may prefer a solution that is not entirely email-based, but Mixmax relies heavily on email for its sales engagement platform.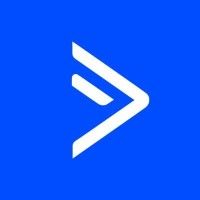 #11
ActiveCampaign for Sales
Product Description
ActiveCampaign's category-defining Customer Experience Automation platform helps over 180,000 businesses build meaningful connections with their customers.
Pros and Cons
ActiveCampaign offers a wide range of products, including marketing automation, email marketing, personalization, site tracking, and more.
The platform provides a comprehensive approach towards customer experience automation, combining sales, marketing, and customer support.
ActiveCampaign offers a large number of integrations, with over 870+ integrations available.
The pricing structure of ActiveCampaign can be quite steep, particularly for small businesses or individual marketers.
The sheer amount of features and products can be overwhelming for some users.
The lack of a free plan can be a deterrent for those who want to test the platform before committing to it.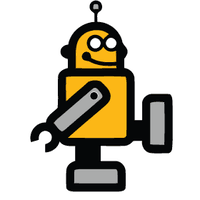 Product Description
At Scratchpad, we offer a fun and engaging way for kids to learn to code. Join our coding classes today and watch your child's creativity and problem-solving skills soar!
Pros and Cons
Offers a range of courses on coding, robotics, game development, and 3D printing for kids of all ages and skill levels.
Provides a positive and rewarding learning experience through a hands-on, project-based approach to teaching.
A supportive and encouraging environment with experienced instructors passionate about helping kids learn.
Limited availability in school holiday programs with strictly limited spaces.
No mention of specific pricing for courses or programs, which may be a concern for some parents.
No information on the course structure or curriculum, making it difficult to plan the child's learning journey.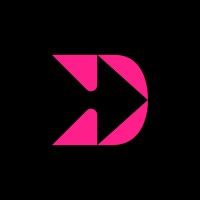 Product Description
Dooly helps revenue teams win more deals by improving CRM hygiene, running a winning sales process, and eliminating low value work.
Pros and Cons
Dooly helps in managing every deal with 1-click updates, which saves a lot of time and energy.
It automatically syncs notes, fields, and activities to Salesforce, which can help in tracking progress.
Dooly provides pre-built templates and real-time playbooks for a sales process for repeatable revenue, which can help in closing deals faster.
To get the best experience, Dooly is recommended to be used on a laptop or desktop device only.
Dooly is designed specifically for revenue teams, so it may not be useful for teams working in other departments.
Although Dooly syncs seamlessly with Salesforce, it may not be compatible with other CRMs, which can be a downside for some businesses.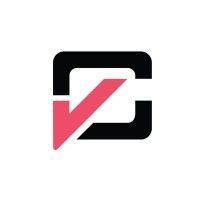 Product Description
Salesken Provides You With Play-by-play Visibility of Your Sales Reps' Performance on Calls So You Can Improve Customer Engagement and Close More Deals.
Pros and Cons
Salesken offers a 15-20 minute conversation with their experts that can address customer pain-points and demonstrate how the platform works.
The platform's real-time cueing, powered by AI, can guide sales reps play-by-play through sales conversations.
Salesken's conversational AI platform has received high ratings and is consistently ranked as a leader in conversation intelligence.
It is not clear from the passage how much Salesken's platform costs or what pricing plans are available.
The passage mentions that Salesken records and analyzes customer conversations, which may raise concerns about data privacy and security for some customers.
It is not clear from the passage if Salesken's platform is customizable for different industries or types of businesses.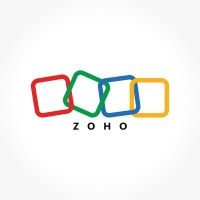 Product Description
sacrificing any functionality. Bigin is an affordable solution that streamlines sales processes and helps small businesses manage their customer relationships more effectively. Bigin is a CRM for small businesses that simplifies sales processes and eliminates the need for spreadsheets. With affordable pricing and functionality, businesses can get started in under 30 minutes and manage customer relationships more efficiently.
Pros and Cons
User-friendly: Bigin's CRM is easy to set up and use for someone who has no prior experience with a CRM.
Affordable: It's one of the most affordable CRM solutions in the market with a price of $7/user/month.
Mobile-first: The CRM is optimized for mobile devices, so the user can access all the business information wherever they go, and whenever they need it.
Limited customization: Although Bigin has pre-defined templates, the customization options are limited.
Limited integrations: Bigin may not integrate with all the required third-party applications and has built-in integrations with only Zoho and Zapier.
Small business-focused: Bigin is designed for small businesses, so if the user is a large enterprise, it may not be the right fit.
Missing a tool?
List it here

->
Frequently asked
questions
The best sales engagement software depends on your specific needs and goals. Some popular options include Salesloft, Outreach, and HubSpot Sales Hub. Compare features, pricing, scalability, and integration capabilities to find the software that aligns with your business requirements.
Sales engagement software offers benefits like improved efficiency in outreach, sales automation, personalized messaging, analytics, and streamlined collaboration. It helps sales representatives increase productivity, engage with leads effectively, nurture relationships, and close deals faster.
The common use of sales engagement software is to enable sales teams to engage with prospects and customers throughout the sales process. It provides features such as email templates, call scripts, task automation, and analytics to track engagement and optimize performance.
Consider features like customization and personalization options, activity tracking, integrations with CRM and other tools, A/B testing, analytics, automation, and customer support. These features will help you effectively manage and optimize your sales engagement campaigns.
Sales engagement software is used by various industries, including healthcare, finance, technology, and more. It is a valuable tool for sales teams to improve their outreach and communication with clients, prospects, and leads. Sales engagement software helps businesses personalize their messaging, track engagement, and optimize their sales processes.
The cost of sales engagement software varies based on features, provider, and scale required. It can range from free plans with limited features to monthly subscriptions starting at $50 to $3000 or more, depending on the level of automation, integrations and number of users required.
Yes, there are free sales engagement software tools available. Some popular options include Hubspot Sales Hub, SalesLoft, and Outreach. These free plans often have limitations on features, contacts, and email templates. However, they can be a good starting point for small businesses or those with basic sales engagement needs.
Sales engagement software usually requires a moderate level of technical expertise. Basic computer skills and understanding of sales concepts are generally sufficient to get started; however, advanced features or complex integrations require some technical knowledge or assistance from support resources.
How to use this page to find the right software
Identify your needs and requirements from the software. Consider factors like functionality, features, platform compatibility, budget, and any specific industry or personal preferences.
Based on your needs, prioritize the features or functionalities that are essential for your software.
Explore the website link of each software to gather more detailed information about it.
Boost sales performance with interactivity
🤝 Book demos and meetings inside emails
📈 Get user level analytics and events for better targeting
⚡ Collect feedback and no-show reasons with interactive forms
Early stage startup? These tools might help you
Better emails. less work.
super growth.