Best Video Advertising Software in 2023
Are you looking for a Video Advertising Software for your business? You have come to the right page. This guide will help you discover the best Video Advertising Software of 2023 and along with a deep dive into their features, pricing, rating, etc.
What is Video Advertising Software?
Video advertising software is an essential tool for businesses seeking to engage with their audience through video formats. This software allows marketers to create, edit, and deploy video ads across various platforms and track their performance in real-time. With features like ad targeting options, interactive elements, and customizable templates, video advertising software enables companies to showcase their products or services in a more dynamic and engaging way. By leveraging this powerful tool, businesses can increase their brand awareness and drive better results from their marketing efforts.
How Video Advertising Software work or function?
Video advertising software works by allowing users to create, manage, and optimize video ad campaigns across multiple channels and devices. It provides features such as ad targeting, ad format customization, and analytics tracking to help businesses reach their target audience and measure the success of their campaigns. By using video advertising software, companies can easily create high-quality video ads that effectively promote their products or services to their audience, leading to increased brand awareness and sales.
Benefits of Video Advertising Software?
Benefits of video advertising software:
Targeted video ads reach specific audiences effectively
High-impact visuals engage and captivate viewers
Offers precise tracking and measurement of ad performance
Boosts brand awareness and generates leads
Saves time and resources with automated features.
How we curated this list
We conducted extensive research to identify a wide range of software options within each category. This involved exploring online resources, industry publications, software directories, and user reviews. Please note that the pricing and features mentioned here are subject to change. We recommend you to visit the product website for the latest information before making a decision.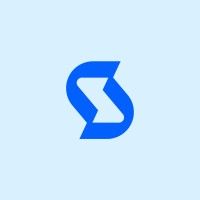 Product Description
StackAdapt is the self-serve programmatic advertising platform used by the most exceptional digital marketers.
Pros and Cons
Offers a self-serve programmatic advertising platform.
Provides extensive creative consultation and ad creation to optimize specific platform capabilities.
Provides actionable insights and lifts through machine learning and AI.
No mention of pricing or cost.
Limited information on reporting capabilities.
No clear indication of the size or reach of their supply network.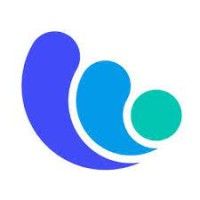 Product Description
See how we're delivering on our vision to power a world where marketers market the way consumers consume.
Pros and Cons
Mediaocean provides a platform for omnichannel advertising, enabling seamless orchestration across multiple channels and devices.
Consolidating media intelligence, management and finance into a single platform can help extract insights for campaign planning, optimization, and improved performance.
Mediaocean's integration with Epsilon can help advertisers manage audience segments more effectively.
There is no mention of pricing information, so it is unclear how affordable or accessible the platform is for smaller businesses.
The company mentions its mission-critical nature, which may imply that it is essential for businesses to use, but that may not be the case for all businesses.
While the platform provides a range of solutions for advertising, it could be overwhelming for some users who only need one or two specific features.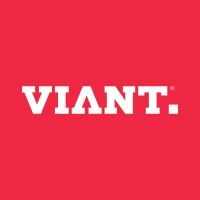 Product Description
Viant, a pioneer in people-based digital advertising on the New Open Web, provides marketers the tools to move beyond third-party cookies.
Pros and Cons
Adelphic DSP offers an omnichannel execution, which means that campaigns can be executed across multiple channels and devices.
The platform provides measurement from a single platform, making it easier to track campaign success.
Adelphic DSP features machine learning optimization, which could lead to better targeting and optimization.
The product is geared towards marketers and media owners, so it may not be useful for individuals or small businesses without a marketing team.
Pricing information for Adelphic DSP is not readily available, which could be a barrier for some potential customers.
The product relies on identity resolution, which poses privacy concerns for some individuals.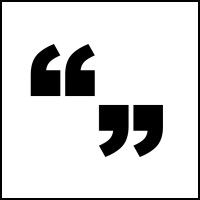 #4
Flashtalking by Mediaocean
Product Description
Flashtalking is the leading independent ad server for sophisticated advertisers. We use data to personalize advertising in real-time, independently analyze its effectiveness and enable optimization that drives better engagement and return on spend for global brands.
Pros and Cons
Flashtalking is an independent ad server that gives advertisers full control of their data.
The platform's reporting system and advanced analytics provide comprehensive insights, enabling advertisers to make data-driven decisions.
Flashtalking's verification tools offer fraud detection and viewability services globally, ensuring a higher return on investment.
It is not clear how the creative personalization tools work, and what kind of data is used to personalize ads at scale.
There is not much information about the cost of using the platform and whether it is affordable for small businesses.
Flashtalking's website is overwhelming with information and technical jargon, making it difficult for beginners to understand the platform.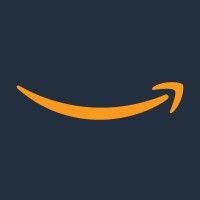 Product Description
Grow your business and increase sales with online advertising solutions that help you find, attract, and engage customers on and off Amazon.
Pros and Cons
A variety of ad products available for different objectives
Tailored product recommendations to help advertisers get started
Innovative and engaging brand shopping experiences through stores, posts, and live streams
No information on pricing or costs associated with the ad products
Limited information on how to effectively use the ad products and tools
The focus on Amazon may limit reach to audiences outside of the Amazon platform. Product Description
marketing platform that includes tools for planning, buying, analyzing and optimizing your best-performing campaigns.
Pros and Cons
Provides comprehensive tracking of health metrics such as heart rate, sleep quality, and steps taken.
Easy-to-use app interface allows users to track progress and set goals.
Provides personalized health recommendations based on user data.
Limited to tracking basic health metrics and does not include advanced features such as GPS tracking or waterproofing.
Requires daily charging and is not suitable for long periods of use without access to a charging source.
Only compatible with select devices and may not work with all smartphones or operating systems.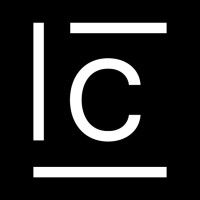 Product Description
From scaling digital ads to performance creative and building premium ad suites, advertisers and media companies can do it all with Celtra.
Pros and Cons
Celtra offers a range of solutions for creative automation that can help businesses produce impactful, on-brand campaigns in less time.
With its Dynamic Product Ads feature, Celtra makes it easy to launch and test personalized ads across different social channels, which can help brands boost their return on ad spend.
Celtra Ad Suite offers premium ad solutions that can help media owners monetize their ad inventory more effectively.
We don't know how much Celtra's solutions cost, so it's hard to assess their value for money.
The pros and cons section focuses mainly on the benefits for advertisers and media companies, but doesn't mention the impact of automation on creative professionals, who may be concerned about losing their jobs to machines.
Celtra's website doesn't provide much information about the company's history, mission, or culture, which may make it harder for potential customers to build trust and feel a sense of connection with the brand.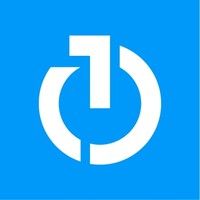 Product Description
Powering the open internet with an independent media buying platform that helps marketers reach more customers through a more relevant ad experience.
Pros and Cons
The Trade Desk provides a comprehensive platform with various tools for efficient programmatic advertising.
Its real-time bidding feature ensures competitive pricing for ad placements, benefiting advertisers.
The platform offers transparent reports and insights into the performance of ad campaigns, allowing for data-driven decision-making.
The platform may be overwhelming for those new to programmatic advertising, requiring a learning curve.
Advertisers may need to spend significant resources on testing and optimization to achieve desirable results.
The Trade Desk's pricing structure may not be suitable for smaller businesses or those with limited budgets.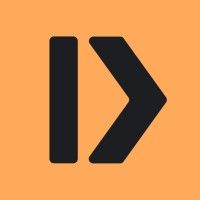 Product Description
Create professional videos and engage your audience with PlayPlay, the collaborative online video maker. No editing skills required. Try it free for 7 days.
Pros and Cons
Easy to use for those without video editing skills
Provides ready-made templates and branding customization
Has enterprise-scale communication tools for large organizations
No information on pricing or subscription plans
Limited information on the features provided
No information on customer support or training options Product Description
Reachout.ai is an AI-powered video prospecting platform built for busy entrepreneurs and sales teams who love getting high email response rates and starting conversations with prospects—but hate wasting time recording 1:1 videos.
Pros and Cons
Personalized videos without recording anything, thanks to AI technology.
Increase in email CTR and reply rates with personalized, engaging video messages.
Platform integrates with external tools already in use.
High pricing, with plans starting at $79/month.
The product heavily relies on AI technology, which may not appeal to all users.
Limited control over the appearance of the AI-generated human presenters and dynamic backgrounds.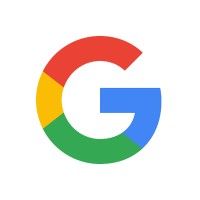 #12
Google Marketing Platform
Product Description
Introducing Google Marketing Platform, a unified marketing and analytics platform for smarter marketing measurement and better results.
Pros and Cons
Google Marketing Platform offers free and easy-to-use solutions for businesses of every size.
It provides a single platform that integrates advertising and analytics for enterprises to act on customer insights faster.
The platform offers advanced tools to get a deeper understanding of the customers for better experiences.
The platform may have a steep learning curve for beginners who are not familiar with Google's marketing tools.
It is a costly solution for businesses that cannot afford to invest heavily in marketing.
The platform's analytics tools may require technical expertise to utilize to their fullest potential. Product Description
Airtory is one of the best advertising platforms (software) for ad creation. Create universally compatible ads with the best ad builder tool now.
Pros and Cons
Airtory enables publishers, agencies, and brands to create rich media ads in a jiffy.
The self-service ad builder and landing page creation studio provide bespoke advertising solutions for media platforms.
Airtory's ad builder platform has over 400 ad formats for advertisers to choose from.
It is not clear from the provided information what the pricing model is for Airtory's services.
The level of technical expertise required to use Airtory's platform may be too high for some users.
Some users may prefer a more personalized and hands-on approach to ad creation, rather than using pre-built templates. Product Description
We're Choozle, the people behind the platform. Learn more about us and our digital advertising company here.
Pros and Cons
Choozle provides access to premium programmatic services that can help to maximize the budget and impact of digital advertising campaigns.
The company offers both self-service and managed services options to meet the needs of a variety of clients.
Choozle's proprietary platform connects to multiple DSPs, providing a streamlined and intuitive interface for managing campaigns across different mediums.
The passage does not provide information on pricing and cost.
It's not clear from the passage whether or not Choozle offers support or assistance to clients beyond the setup process.
While the platform offers programmatic solutions for a variety of mediums, it may not be suitable for businesses with more specialized needs or platforms not currently served by the company. Product Description
Amobee is the world's leading end to end advertising platform that unifies TV, programmatic, digital & social. Contact Amobee today to unify, optimize & grow your business tomorrow.
Pros and Cons
Amobee's advertising platform unifies TV, programmatic, digital and social for optimized cross-channel campaign performance.
Tremor International provides a deep reservoir of CTV inventory, demand-side technology, unique data, and dynamic creative with their award-winning in-house Tr.ly studio.
Amobee's TV Amplifier helps to extend the linear TV audience targeting with CTV, digital and social for an unrivaled level of precision and control.
There is no mention of the cost of Amobee's advertising solutions. It may not be affordable for small businesses.
The complexity of the platform may make it difficult for novice advertisers to navigate.
There is no information about how user-friendly the platform is or how easy it is to use.
Missing a tool?
List it here

->
Frequently asked
questions
The best video advertising software varies based on your specific needs and goals. Some options include Adobe Premiere Pro, Vidyard, and Wistia. Evaluate features, pricing, scalability, and integration capabilities to find the software that aligns with your business requirements.
Video advertising software provides benefits like targeted reach, increased engagement, brand awareness, enhanced website traffic, and higher ROI. It helps businesses convey their message effectively, captivate their audience, and build better brand recall. Overall, it improves customer engagement and drives conversions.
The common use of video advertising software is to create, manage and track video ads. It enables businesses to promote their products/services, increase brand awareness, and drive conversions. It also provides features for targeting, analytics, and optimization to reach the right audience and improve campaign performance.
Consider features like ad creation, targeting options, real-time analytics, customization, integration options, video hosting, ad scheduling, and customer support when choosing video advertising software. These features will help you effectively manage and optimize your video advertising campaigns.
Video advertising software is used in a variety of industries, including e-commerce, retail, travel and hospitality, media and entertainment, and more. It is a versatile tool that helps businesses of all sizes and sectors to effectively reach and engage their target audience through video campaigns.
The cost of video advertising software varies based on features, provider, and usage. It can range from free plans with limited features to monthly subscriptions starting at $50 to $500 or more, depending on the scale and level of service required.
Yes, there are free video advertising software tools available. Some popular options include OpenShot, DaVinci Resolve, and Blender. These free plans often have limitations on advanced features and may require additional learning time. However, they can be a good starting point for small businesses or those with basic video marketing needs.
Video advertising software is generally designed to be user-friendly, with intuitive interfaces and pre-designed templates. Basic computer skills and understanding of video advertising concepts are generally enough to get started. However, advanced features or complex automations may require some technical knowledge or support from resources. Overall, minimal technical expertise is required to use video advertising software.
How to use this page to find the right software
Identify your needs and requirements from the software. Consider factors like functionality, features, platform compatibility, budget, and any specific industry or personal preferences.
Based on your needs, prioritize the features or functionalities that are essential for your software.
Explore the website link of each software to gather more detailed information about it.
Elevate your marketing campaigns with interactivity
📈 Increase engagement and conversions with interactive emails
✉️ Automate lifecycle email marketing for pin-point targeting with emails
⚡ Nurture leads with fun widgets like spin-the-wheel, quizzes, polls, etc
Early stage startup? These tools might help you
Better emails. less work.
super growth.