Best Blog Writing Services in 2023
Are you looking for a Blog Writing Services for your business? You have come to the right page. This guide will help you discover the best Blog Writing Services of 2023 and along with a deep dive into their features, pricing, rating, etc.
What is Blog Writing Services?
Blog writing services are a type of content marketing service that creates and manages written content for businesses on a regular basis. These services cater to the need for a consistent content presence that helps drive traffic, establish a brand voice, and nurture leads and customers. By outsourcing blog writing to professionals, businesses can focus on other important aspects of their operations, while still receiving quality blog content that is optimized for search engines and reader engagement.
How Blog Writing Services work or function?
Blog writing services involve creating engaging, informative, and SEO-optimized content for businesses or individuals. A team of professional writers work together to produce quality content that aligns with the client's goals and target audience. The service may also include research, editing, and formatting to ensure the content meets industry standards. With blog writing services, businesses can improve their online presence, attract more traffic to their website, and establish industry expertise.
Benefits of Blog Writing Services?
Hiring blog writing services can save time and effort in creating high-quality content for business websites.
Professional writers can provide expertise in SEO optimization and audience targeting, leading to increased traffic and engagement.
Consistent and frequent blog posts can establish a strong online presence, enhancing brand awareness and credibility.
Engaging and informative blog content can attract potential customers and foster a loyal following.
How we curated this list
We conducted extensive research to identify a wide range of software options within each category. This involved exploring online resources, industry publications, software directories, and user reviews. Please note that the pricing and features mentioned here are subject to change. We recommend you to visit the product website for the latest information before making a decision.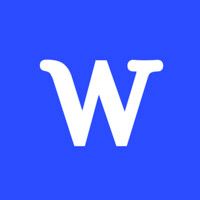 Product Description
With Writing Studio's content writing services, you'll consistently produce high-quality content optimized for the web.
Pros and Cons
Writing Studio provides a variety of content writing services for different industries.
The quality of work produced by Writing Studio is high, as evidenced by positive reviews from satisfied customers.
Custom content writing solutions are available to cater to the unique needs of each individual company or client.
It is not clear whether Writing Studio offers revision or editing services for their content, which could make the final product less appealing.
The pricing for Writing Studio's services is not readily available, making it difficult for potential customers to assess if it fits their budget.
It is not clear how long it would take for Writing Studio to produce the requested content, which could be a concern for clients with tight deadlines.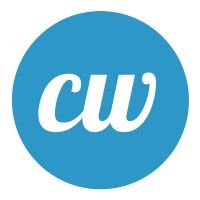 Product Description
Content writers for hire in all industries. We personally manage thousands of freelance writers that create blogs, articles, product descriptions, eCommerce content, white papers, and more.
Pros and Cons
ContentWriters provides custom, high-quality, and original content written by hand-selected professional writers.
Their platform is fully scalable and streamlined, making it easier for you to get content writing services.
They offer a wide range of content writing services to different industries, including eCommerce, business, finance, healthcare, and more.
The website does not provide any information on pricing for their services, which can make it harder to determine if it is affordable for your business.
They do not offer any free trials or samples for their service, which can make it difficult to determine if it's the right fit for your content needs.
There is limited information about their editing and proofreading services on the website, making it unclear if there are any additional costs associated with these services.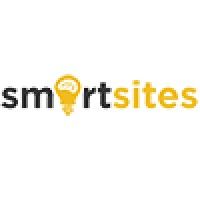 Product Description
Grow your brand by partnering with SmartSites 💡. Get more traffic. Acquire more customers. Sell more stuff. SmartSites works for businesses of all sizes. SmartSites is a 2017, 2018 & 2019 Fastest Growing Inc. 5000 Company. We provide:✅ Web Design.✅ Website Development.✅ Ecommerce.✅ PPC Advertising.✅ Organic SEO.
Pros and Cons
Results-driven marketing approach
Award-winning digital marketing agency
Offers a variety of services such as web design, SEO, PPC, email and SMS marketing, and social media management
No pricing information provided
No specific information on the company's experience or expertise
No customer reviews or testimonials presented
Product Description
Hire Copywriters and Freelance Writers - Choose from thousands of professional copywriters - highly vetted for your industry. 100% Quality Guaranteed. Start Today! 30-Day Free Trial. Only pay for content you love.
Pros and Cons
Scripted offers an end-to-end content solution for businesses, which can be particularly beneficial for those who don't have the time, skills, or resources to create quality content on their own.
With Scripted's Scout technology, businesses can take advantage of AI-powered content creation assistance to improve their marketing results, including features like a Keyword Research Tool and AI-powered Headline Idea Generator.
Scripted has a large Talent Network of expert writers across 50+ industries, making it easy for businesses to find high-quality writers that are matched to their specific content needs.
The cost of Scripted's services may be a concern for small businesses or startups who are still trying to manage their budget effectively.
Scripted may not be able to provide the same level of personalization or customization that some businesses may be looking for, since their solutions tend to be more turn-key in nature.
While Scripted provides access to a large Talent Network, businesses may still need to spend time finding the right writer, which can be a bit of a challenge if they need highly specialized or technical content.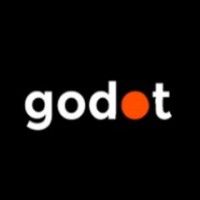 Product Description
Custom content writing services from Godot Media - Hire content writers for blog, eBooks, website, SEO & social media. Fully managed, affordable writing service
Pros and Cons
Discounts: The product is offering up to 30% off this month, making it an affordable option for businesses on a budget.
Fully Managed Service: The product offers unlimited revisions, editorial review, and a dedicated account manager, ensuring a high-quality content writing outsourcing experience.
Affordable Prices: The product offers competitive prices, with four writing service levels designed to meet different budgets and content goals.
Limited Information: The product description could be more detailed, providing information on the experience and expertise of their content writers.
Limited Service: The product only offers content writing services and does not include other important services like content marketing, social media management, or website design.
Limited Samples: While the product provides various samples of their work, the samples are limited to specific industries and niches, which may not fully represent the range of the product's capabilities.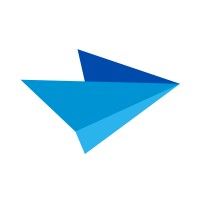 Product Description
Looking for high-quality content writing services? Look no further than Express Writers! Our team of skilled writers delivers engaging, SEO-friendly content that drives traffic and boosts your online presence. Contact us today to learn more about our services and how we can help you achieve your content marketing goals.
Pros and Cons
Subject Matter Experts: They hire only 2% of applications they receive to ensure that their subject matter experts are authorities in their field, which ensures that the content provided is accurate and well researched.
On-Time Delivery: They deliver content on time with reasonable turnaround times and maintain a 99.5% success rate in meeting deadlines.
Scalable Solutions: They offer upfront pricing and scalable solutions for any type of content, at any scale.
No AI: Though it's a pro for some, for others, the fact that humans create the content, not AI, could mean a longer time spent producing content or more extensive research to create it.
No Guaranteed Writer: While customers can request a specific writer, there's no guarantee that the person will be available or assigned to their project.
Managed Service Costs: Though they mention that their managed service plans don't break the budget, there is no clear pricing available on their website for these services, which could make budgeting difficult for some customers.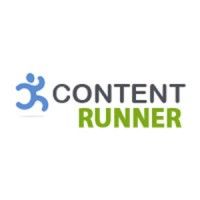 Product Description
Content Runner connects people who can write content with the people who need it. Get content for your website or make extra money by creating an account today!
Pros and Cons
Transparent writer profiles in the public directory, making it easy to choose and connect with US-based writers.
Users can set their own pricing for content, with the ability to create personalized relationships with writers.
Content Runner helps to connect businesses with over 2,000 US writers with different areas of expertise.
No information is provided on the quality assurance measures taken by Content Runner in ensuring that the content provided is of high-quality.
Potentially high costs, as users have to agree upon a price with the writer, which may be expensive for complex content.
The use of the product may lead to a dependence on outsourcing ideas, as opposed to developing in-house content creation skills.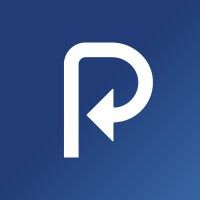 Product Description
We build and grow measurable marketing assets that generate nonstop returns to transform digitally-fluent Marketing Directors into heroes.
Pros and Cons
Offers a wide range of marketing and demand generation services including HubSpot implementation, migrations, training, SEO strategy, PPC advertising, and social media advertising.
Guaranteed measurable results with a methodology that focuses on attracting attention, capturing leads, increasing purchases, and obtaining and nurturing leads.
Delivers impressive results for clients, such as a 674% increase in lead generation for Southern Surgical Arts.
No information regarding pricing or service fees is provided, which may make it difficult for potential clients to determine whether ClearPivot's services fit within their budget.
While the case studies focus on impressive results, there are no details provided about the challenges or limitations that ClearPivot faced while working with these clients.
The website does not provide much information about the team and their experience, which may cause potential clients to question the quality of services provided.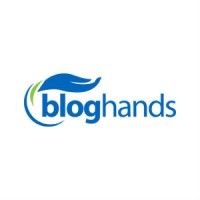 Product Description
Are you interested in growing awareness for your business through blog content? Look no further Blog Hands offers monthly blog content that's very effective. Simply sign-up, and you're on your way to continuous blog content.
Pros and Cons
A team of experienced ghostwriters that provides excellent blog writing services.
Provides content that can improve SEO, update social media, and nurture email lists.
Combines cutting-edge AI with human expertise to deliver exceptional results.
The service seems to be focused exclusively on creating quality blog content, so might not be suitable for other types of content creation.
No mention of pricing, so it's unclear how affordable or expensive this service might be.
Some businesses might prefer to have an in-house writer rather than outsourcing their blog content. Product Description
DigiTech started at the beginning of the digital audio revolution in 1984 and has gone on to pioneer many innovations in the music industry.
Pros and Cons
The DigiTech Whammy Band Creator is a versatile and unique product that allows users to create modulation and feedback effects.
The product has a range of different series and models, including distortion/overdrive, delay, compressor/filter, and sub synth, giving users a lot of options to choose from.
The product has received positive reviews from customers who appreciate its durability and effectiveness in creating unique sounds.
The DigiTech Whammy Band Creator may be difficult for beginners to use as it has a lot of features and may require learning and experimentation to get the most out of it.
The product may be expensive compared to other similar products on the market, making it less accessible to some users.
Some users may find the product's digital effects to be less authentic or satisfying compared to analog effects. Product Description
Need to incite action through powerful storytelling and technology? InboundLabs is a leading digital marketing agency that helps companies communicate more effectively, reach new audiences & drive.
Pros and Cons
Offers personalized websites and digital marketing services in multiple languages.
Builds websites, apps, and integrations for HubSpot.
Provides full-service digital marketing for clients around the globe.
No information provided on pricing or packages offered.
No specific details on the type of digital marketing services provided.
No customer reviews or testimonials available to assess the quality of services offered. Product Description
Six & Flow is a growth marketing agency that helps B2B clients grow their businesses and generate leads with a focus on real revenue growth.
Pros and Cons
Revenue-focused growth agency, helping clients increase sales and profits.
Offers a variety of services in Sales, Marketing, Design & Development, and Revenue Operations.
Provides case studies, blogs, podcasts, events, and tools to help businesses grow and succeed.
There is no information on pricing, and it may be difficult to determine if the agency is suitable for smaller businesses or startups.
The agency primarily partners with HubSpot, which limits the range of tools and services available to clients who might prefer a different platform.
Unavailability of customer reviews, making it harder to assess the quality of services or customer satisfaction. Product Description
BrandLume is the world's first global online shop for all digital marketing services - PPC, SEO, Web Design & Development for small and medium enterprises.
Pros and Cons
Affordable Pricing: BrandLume offers competitive pricing that can fit the budget of small or large businesses.
Comprehensive Service: The company offers a wide range of services, from branding to digital marketing to website design, making it a one-stop-shop for businesses.
Professional Quality: BrandLume's team of experts has years of industry experience, ensuring customers receive top-notch results.
Limited Customization: BrandLume's services are pre-packaged, which may limit the level of customization for businesses with specific needs.
Guaranteed Results: Unlike some competitors, BrandLume does not provide any explicit guarantees for their services, which may deter some customers.
Response Time: Some customers have reported slower response times from BrandLume's customer service team, which may be frustrating for those on a tight schedule.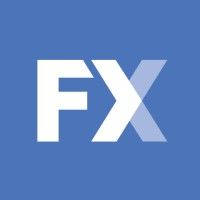 Product Description
We've generated over $3 billion in revenue for our clients. Read over 1020 client reviews and learn why WebFX is the #1 digital marketing agency.
Pros and Cons
WebFX has a track record of generating leads and improving cost per lead for multiple clients.
The agency offers a wide range of digital marketing services to meet different needs.
WebFX has in-house technology, including MarketingCloudFX and Nutshell, to provide industry-leading revenue marketing software for clients.
The pricing for WebFX's services is not mentioned in the passage, so it is unclear how affordable it is for businesses with different budgets.
The passage mentions a lot of technical terms and industry jargon, which may be difficult for some potential clients to understand.
The passage is very promotional and does not provide an objective review of WebFX's services.
Product Description
World-class content writing services that deliver measurable results through SEO-optimized blog content, web copy, white papers, and more. Contact us today!
Pros and Cons
Wide range of content writing services available for businesses to choose from.
Offers a customizable managed service where businesses can have a dedicated team of writers, editors, and SEO advisers to create content tailored to their specific needs.
Compose.ly provides instant access to vetted writers through their user-friendly Content Marketplace platform.
No pricing information provided for their customizable managed service and businesses need to contact them directly for a quote.
No information available on the qualifications and experience of their writers besides a few short bios.
Compose.ly does not provide any guarantees on the quality of their content or a specific timeline for content delivery.
Missing a tool?
List it here

->
Frequently asked
questions
The best blog writing service software depends on individual needs and goals. Top options include WordPress, HubSpot, and Squarespace. Evaluate features, such as customization and SEO tools, ease of use, and cost. Choose software that meets your business goals.
Blog writing software offers various advantages such as easy content creation, editing, formatting, scheduling, and publishing. It streamlines content creation, saves time, enhances productivity, and ensures consistency. It also helps businesses to establish their thought leadership, increase brand awareness, and attract and retain customers.
The common use of blog writing services software is to create and manage high-quality blog content for businesses. It helps to improve brand awareness, authority, and SEO rankings. It also enables businesses to engage and educate their target audience, drive website traffic, and build a loyal customer base. It may offer features such as topic research, content optimization, scheduling, and analytics to enhance content effectiveness.
When choosing blog writing services software, consider features like user-friendly interface, collaboration tools, SEO optimization, plagiarism check, content scheduling, analytics, social media integration, and customer support. These features will help you manage and optimize your blog writing process efficiently.
Blog writing services software is used by various industries, including e-commerce, healthcare, education, technology, and more. It is a versatile tool that helps businesses of all sizes and sectors to effectively create and publish blog content to attract and engage their target audience.
The cost of blog writing services software varies depending on the features and level of service required. It can range from free tools with basic functionality to monthly subscriptions starting at $50 to $500 or more for advanced features like in-depth research and editing support.
Yes, there are free blog writing services software tools available, such as WordPress, Blogger, Wix, and Medium. These tools offer basic features and are limited in terms of customization and functionality compared to paid options. However, they can be a good choice for beginners or those with minimal blogging needs.
Blog writing services software is generally designed to be user-friendly, requiring minimal technical expertise. Basic computer skills are generally enough to get started. However, advanced features or integrations with other software may require some technical knowledge or assistance from support resources.
How to use this page to find the right software
Identify your needs and requirements from the software. Consider factors like functionality, features, platform compatibility, budget, and any specific industry or personal preferences.
Based on your needs, prioritize the features or functionalities that are essential for your software.
Explore the website link of each software to gather more detailed information about it.
Elevate your marketing campaigns with interactivity
📈 Increase engagement and conversions with interactive emails
✉️ Automate lifecycle email marketing for pin-point targeting with emails
⚡ Nurture leads with fun widgets like spin-the-wheel, quizzes, polls, etc
Early stage startup? These tools might help you
Better emails. less work.
super growth.