Best Digital Analytics Software in 2023
Are you looking for a Digital Analytics Software for your business? You have come to the right page. This guide will help you discover the best Digital Analytics Software of 2023 and along with a deep dive into their features, pricing, rating, etc.
What is Digital Analytics Software?
Digital analytics software is a tool used to track and analyze website and mobile app data to gain insights into user behavior, improve user experience, and increase conversions. It collects and aggregates data from multiple sources such as social media platforms, search engines, and e-commerce data, and enables businesses to measure their marketing efforts and make data-driven decisions. With powerful reporting and visualization features, digital analytics software helps marketers and businesses monitor their website traffic, optimize their marketing campaigns, and drive business growth.
How Digital Analytics Software work or function?
Digital analytics software is designed to help businesses track and analyze their website and app data. It collects information on user behavior, demographics, and more, allowing businesses to identify areas for improvement and make data-driven decisions. This software gives businesses the ability to measure the effectiveness of their marketing campaigns, optimize website and app design, and improve user experience. Through digital analytics software, businesses can gain valuable insights that can help them stay competitive and drive growth.
Benefits of Digital Analytics Software?
Benefits of digital analytics software:
Allows for a deeper understanding of customer behavior and preferences.
Provides insight into website and campaign performance.
Enables data-driven decision making for marketing strategies.
Helps identify opportunities for optimization and growth.
Provides a centralized location for data analysis and reporting.
Can help improve ROI for marketing efforts.
Offers real-time data monitoring and tracking.
How we curated this list
We conducted extensive research to identify a wide range of software options within each category. This involved exploring online resources, industry publications, software directories, and user reviews. Please note that the pricing and features mentioned here are subject to change. We recommend you to visit the product website for the latest information before making a decision.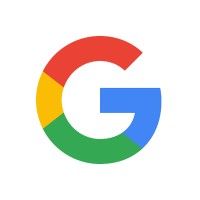 Product Description
Search the world's information, including webpages, images, videos and more. Google has many special features to help you find exactly what you're looking for.
Pros and Cons
Comprehensive Data Collection: Google Analytics captures a vast array of user data that provides deep insights into website traffic and visitor behavior.

Customizable Dashboards: Users can create custom dashboards to track website metrics specific to their business goals and objectives.

Free to Use: Google Analytics is free for most users, making it a cost-effective option for businesses of all sizes.
Complex Interface: The platform can be overwhelming for many users due to its complex interface and a wide range of features.

Limited Customer Support: As Google Analytics is a free tool, customer support is limited, and users are often dependent on community forums for assistance.

Data Privacy Concerns: Due to Google's data collection policies, users need to be cautious about privacy concerns and ensure that they adhere to relevant data protection laws.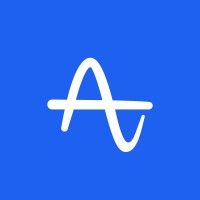 Product Description
Build better products by turning your user data into meaningful insights, using Amplitude's digital analytics platform and experimentation tools.
Pros and Cons
Provides a digital analytics platform that helps in getting data without any drama and activation of audiences in your favorite marketing tools.
Integrates well with different applications, servers, tools, and warehouses and provides trustworthy data.
Offers a free trial using your own data to understand the power of self-service analytics.
The passage does not provide information about the pricing plans of Amplitude Analytics.
The passage appears to be more promotional than informational, making it difficult to understand the product's features and capabilities.
It is unclear what kind of customer support or help resources are available for users who need assistance with the platform.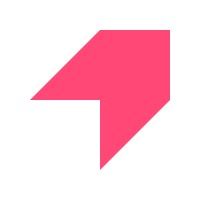 Product Description
Create impactful products and features by capturing and understanding qualitative feedback at scale, to help prioritize and inform what you develop next.
Pros and Cons
The platform offers a comprehensive suite of tools for analyzing user behavior and optimizing software experiences.
In-app guides and feedback features allow for personalized communication with users and the ability to capture customer feedback directly within the product.
Pendo offers a range of services and support to help ensure that software goals become a reality, including resources such as a blog, e-books, and certification courses.
The pricing for Pendo may be too high for some businesses, particularly smaller startups or those with limited budgets.
The platform may not offer enough customization options for some users who require more control over their software experiences.
While the platform offers integrations with many popular tools, it may not be compatible with every app or software solution, limiting its flexibility for some users.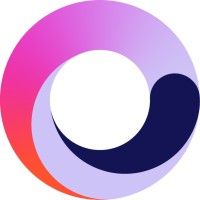 Product Description
Glassbox provides digital customer experience analytics for web and mobile apps. Drive revenue, profitability & loyalty with optimized digital CX.
Pros and Cons
Glassbox provides a variety of digital analytics tools including customer journey mapping, app analytics, and session replay, which can help companies improve their customer experience and increase conversions.
The tagless data capture feature automatically captures 100% of digital events for maximum insights, which can save time and effort for businesses analyzing data.
Glassbox is rated highest satisfaction and easiest to use in G2 for mobile app analytics, making it a trusted tool for app developers and marketers.
Pricing for Glassbox's services is not listed on the website, so it is unclear how much it would cost for a business to utilize these tools.
The AI-powered insights may not always be accurate or relevant to a business's specific goals or needs.
Glassbox's focus on digital analytics may not be suitable for all types of businesses, particularly those that rely heavily on physical interactions or offline sales.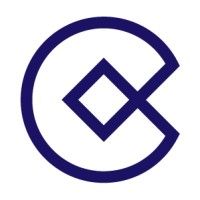 Product Description
The global leader in digital experience intelligence and analytics, Contentsquare helps optimize and improve your users digital experience.
Pros and Cons
Provides in-depth insights on website user behavior and experience
Allows for easy navigation and visualization of data
Helps businesses optimize their website for maximum efficiency and revenue
Can be costly for small businesses or startups
Requires dedicated time and effort to fully utilize its features
May not be suitable for businesses with low website traffic or online presence.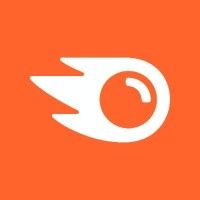 Product Description
Turn the algorithm into a friend. Make your business visible online with 55+ tools for SEO, PPC, content, social media, competitive research, and more.
Pros and Cons
Semrush offers a complete suite of tools including SEO, content marketing, PPC, social media marketing, and market research.
With access to 24 billion keywords for 130 countries, Semrush provides deeper insights into competitor strategies.
Semrush is trusted by the world's leading brands and has received multiple international awards as the best SEO software suite.
Semrush may be overwhelming for users who are not familiar with digital marketing.
The pricing for Semrush may be too high for small businesses or individuals on a tight budget.
The amount of data and insights provided by Semrush may be more than what some businesses need.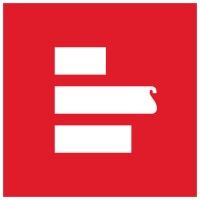 Product Description
Focus on growth, not data silos. Streamline your marketing data so you can take control of what matters. Start your 14-day free trial. No credit card required.
Pros and Cons
Supermetrics integrates data from over 100 platforms making it easier to create a single source of truth for analysis in go-to reporting and analytics tools.
Users can choose from various destinations to get their data, including popular ones like Google Sheets and Data Studio, ensuring flexibility and convenience.
Supermetrics claims to save time and money through automated reports that allow optimization of marketing campaigns faster and reduce reporting time by 50%.
The pricing plans for Supermetrics may not be affordable for small businesses just starting on their data journey.
Some users may find the user interface to be complicated, especially if they are not used to working with marketing data.
Supermetrics focuses mainly on marketing data, which may not cover the full scope of data analysis needs for some businesses.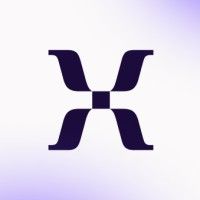 Product Description
Helping the world learn from its data with event analytics everyone can use. Let's build.
Pros and Cons
Intuitive UX - Mixpanel has an easy to use interface and lets you explore data freely without the use of SQL.
Integrations - Mixpanel offers integrations with other tools like Segment and CDPs to seamlessly integrate analytics into any tech stack.
Scalable Infrastructure - Mixpanel can handle data volume for new businesses and Fortune100s without any worries.
Limited information provided about Security & Privacy - The passage does not provide enough information about Mixpanel's security and privacy measures.
Lack of customization options - It's uncertain whether Mixpanel provides customization options for analytics reports.
No mention of customer support - It's unclear what type of customer support Mixpanel provides for their product.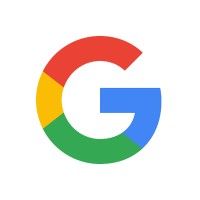 Product Description
Google Analytics 360 gives businesses the tools you needed to better understand customers. They can then use those customer insights to grow.
Pros and Cons
Offers free and easy-to-use solutions for small businesses.
Provides advanced tools for enterprise marketers to get a deeper understanding of customers.
Integrates with other Google solutions for a complete understanding of marketing efforts.
More suitable for larger enterprises with advanced customization needs.
May require some technical knowledge for managing tags and data analysis.
Access to enterprise-level support may come at an additional cost.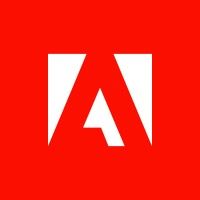 Product Description
Quickly and simply build a personalized website to showcase your creative work with Adobe Portfolio. Now included free with any Creative Cloud subscription.
Pros and Cons
Provides extensive data visualization and reporting capabilities.
Offers real-time tracking and customizable dashboards.
Integrates with other Adobe platforms such as Adobe Marketing Cloud and Adobe Target.
Steep learning curve, can be difficult for beginners to navigate.
Relatively expensive compared to other analytics tools in the market.
Limited ability to customize reports and data exports. Product Description
Siteimprove empowers teams to optimize their content for everything from SEO and analytics to accessibility—creating an inclusive website experience that drives marketing results.
Pros and Cons
Siteimprove offers a comprehensive and integrated solution that combines SEO, accessibility, and web performance in one tool.
With Siteimprove, businesses can optimize their website content to convert visitors into customers with up to 8x higher Digital Certainty Index scores.
The platform has helped some companies, like Vodafone, to gain deep data-driven insights into the mechanics of content design and quadruple traffic to their website.
The cost of Siteimprove's solutions and services may be prohibitive for small businesses and individual users.
Despite the platform's promise, some users may find the features and functionalities of the tool somewhat complex to navigate and implement on their own.
While Siteimprove offers extensive resources and support for users, some customers may experience challenges with customer service and technical support.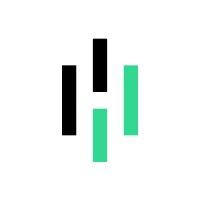 Product Description
Heap is the only digital insights platform that shows everything users do on your site, revealing the "unknown unknowns" that stay invisible with other tools.
Pros and Cons
Heap provides a complete understanding of customers' digital journeys, which can help improve conversion, retention and customer delight.
With Heap, there is no engineering needed, and a single snippet automatically captures the entire digital experience of every user on every platform.
Heap integrates quantitative and qualitative tools, giving complete visibility into everything your users do, which is helpful for data-driven decision-making.
There are over 100 integrations offered by Heap, which may be overwhelming for some users who are not familiar with the various tools.
While Heap provides a lot of insights, its advanced data science capabilities may require some technical expertise to fully utilize.
The cost of Heap may be prohibitive for smaller businesses or startups with limited budgets.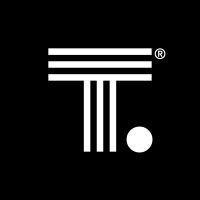 Product Description
ThoughtSpot is the AI-Powered Analytics platform that empowers everyone to ask any data questions in natural language, get accurate answers, and take action.
Pros and Cons
AI-powered analytics enables employees to deliver insights 10x faster, giving them more time to focus on other tasks.
Live-querying capabilities allow for real-time data analysis, enhancing decision-making processes.
The ability to embed analytics into any app or product can lead to a more interactive and engaging user experience.
The pricing may not be affordable for smaller businesses or startups, starting at $95 per month.
While the search interface is intuitive, it may require some training for employees who are not proficient in using search engines.
The focus on cloud data platforms may not be suitable for organizations that primarily use on-premise data storage solutions.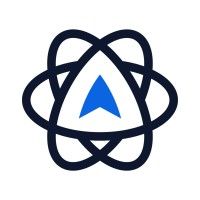 Product Description
Customer experience analytics that unlock revenue opportunities. Bring your whole team (unlimited users) and record every user on every page.
Pros and Cons
Provides a variety of analytics and visualization tools, such as session replay, heatmaps, and conversion funnels, for better user behavior analysis.
Offers excellent 24/7 support with dedicated team members and API documentation for endless possibilities with their REST API.
Provides a GDPR and CCPA compliant platform with enterprise-grade security and data protection.
The product may be overwhelming for new users with its extensive list of features and integrations.
It may require technical knowledge and experience to use some of the more advanced tools and functionalities.
The pricing may be expensive for small businesses or those on a tight budget.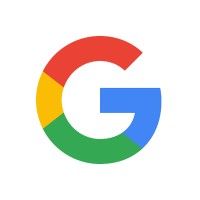 Product Description
Search the world's information, including webpages, images, videos and more. Google has many special features to help you find exactly what you're looking for.
Pros and Cons
Simplifies tag management process by allowing for centralized control.
Provides ability to easily add, edit, and remove third-party tags without having to hard-code them.
Offers advanced tracking features such as custom tracking variables and event tracking.
Requires some technical knowledge and understanding of code to fully utilize all features.
Can be overwhelming with the large amount of options and functions available.
May have some limitations with certain third-party tags and integrations.
Missing a tool?
List it here

->
Frequently asked
questions
The best digital analytics software differs based on your needs and goals. Popular options include Google Analytics, Adobe Analytics, and Mixpanel. Evaluate features like data visualization, segmentation, and reporting to find the software that aligns with your business requirements.
Digital analytics software offers valuable benefits - track website user behavior, measure performance, analyze website traffic, understand audience demographics, identify key channels, optimize user experience, isolate and eliminate bottlenecks, refine website goals, and improve overall digital strategies.
The common use of digital analytics software is to track and measure website performance, user behavior, and online marketing campaigns. It provides businesses with insights to optimize website design, content, and user experience, as well as to understand customer demographics, preferences, and engagement. It also helps to identify areas for improvement, measure ROI, and make data-driven decisions.
When choosing digital analytics software, consider features like custom reporting, real-time data, segmentation options, multichannel tracking, data visualization, attribution modeling, user behavior analysis, integration options, and customer support. These features will help you effectively track and analyze your digital marketing efforts.
Digital analytics software is used across various industries, including e-commerce, retail, B2B services, travel and hospitality, media and entertainment, nonprofit organizations, and more. It is a versatile tool that helps businesses of all sizes and sectors to track, measure, and analyze their online performance and customer behavior.
Digital analytics software can vary in cost depending on the features and level of service required. Prices can range from free plans with limited features to monthly subscriptions starting at $10 to $500 or more. It's important to evaluate your business needs and budget to determine the best option for you.
Yes, there are free digital analytics software tools available. Some popular options include Google Analytics, Matomo, and Open Web Analytics. These free plans often have limitations on data storage and advanced features. However, they can provide valuable insights for website owners, bloggers, and small businesses.
Digital analytics software usually requires a moderate to high level of technical expertise. It involves the collection, analysis, and interpretation of complex data sets, which needs to be understood and translated into actionable insights. Basic knowledge of statistics, data visualization, and familiarity with the software interface is a minimum requirement to get started. Advanced features may require additional technical knowledge or support.
How to use this page to find the right software
Identify your needs and requirements from the software. Consider factors like functionality, features, platform compatibility, budget, and any specific industry or personal preferences.
Based on your needs, prioritize the features or functionalities that are essential for your software.
Explore the website link of each software to gather more detailed information about it.
Empower your startup's growth trajectory with interactive emails
✉️ Set up and start email marketing in a few hours today
🤝 Boost sales with meeting/demo bookings inside the email
🔑 Set up your password reset and other transactional emails in minutes
Early stage startup? These tools might help you
Better emails. less work.
super growth.