Best Payroll Software in 2023
Are you looking for a Payroll Software for your business? You have come to the right page. This guide will help you discover the best Payroll Software of 2023 and along with a deep dive into their features, pricing, rating, etc.
What is Payroll Software?
Payroll software is a tool that automates the process of paying employees, providing an efficient and accurate way to calculate salary, taxes, and benefits. By eliminating manual payroll tasks, this software saves businesses time and reduces the risk of error. It also allows employers to securely store employee payroll information and generate reports on payroll expenses, making it easier to manage budgets and comply with tax regulations. Overall, payroll software helps businesses keep employee payments organized and efficient.
How Payroll Software work or function?
Payroll software automates the complex process of managing employee compensation, including calculating wages, taxes, and deductions. It integrates with HR systems and accounting software to streamline data entry and reduce errors. By automating routine tasks, it frees up HR staff to focus on more strategic initiatives. Payroll software can also ensure compliance with changing laws and regulations, while providing detailed reporting and analytics for better decision making.
Benefits of Payroll Software?
Benefits of payroll software:
Accurate and timely payments to employees
Streamlines payroll processing and reduces errors
Simplifies tax compliance and filing
Reduces administrative burden on HR and finance teams
Provides insights into payroll spending and employee costs
Enhances data security and confidentiality
Increases employee satisfaction and trust in the organization.
How we curated this list
We conducted extensive research to identify a wide range of software options within each category. This involved exploring online resources, industry publications, software directories, and user reviews. Please note that the pricing and features mentioned here are subject to change. We recommend you to visit the product website for the latest information before making a decision.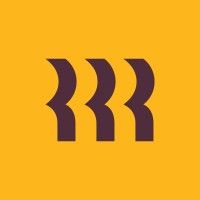 Product Description
Rippling gives you one place to run a global workforce—from your employees' payroll and expenses to computers and apps.
Pros and Cons
The platform offers a unified approach to manage various workforce-related tasks, including HR, IT, and finance, in one place.
Rippling provides a global workforce management solution and is capable of managing employees and contractors across the globe with features like policy management and custom workflows.
Rippling offers a comprehensive range of products, including HR, IT, and finance products, as well as integrations with over 500 ready-to-install apps.
There is no information provided on the pricing, which can be a significant consideration for potential customers.
Some products like Bill Pay are listed as "Coming Soon," which raises questions about the completeness of the platform.
The product offerings are primarily focused on small to mid-sized businesses, and there is no mention of enterprise-level features or solutions.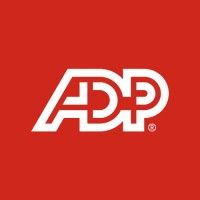 Product Description
ADP TotalSource® PEO solution offers support and advanced cloud technology for HR, talent, risk, and payroll, plus access to employee benefits.
Pros and Cons
Offers a wide range of payroll and HR services, products, integrations, and apps suitable for businesses of all sizes and industries.
Provides fast, accurate payroll processing and tax filing, which helps businesses save time and money.
Offers tools for effective time and attendance management, advanced workforce management, talent management and activation, and benefits administration.
No information is given about the pricing of the various packages.
Some services, such as HR outsourcing and PEO, may not be suitable for businesses that prefer to manage all HR functions internally.
The availability of integrations may be dependent on the specific software or HR system used by the customer.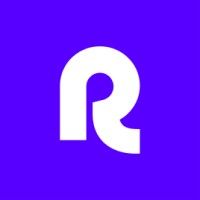 Product Description
Remote is your one-stop solution for hiring talent in any country, helping growing businesses employ top talent from around the world. Our payroll, benefits, taxes, and compliance solution allows companies to access and empower a global workforce.
Pros and Cons
Hiring and paying employees or contractors globally compliantly.
Providing country-specific benefits packages at great rates.
Eliminating complex processes related to taxes, work permits, and benefits administration.
Limited information on the pricing plans.
No information on the customer service support available.
No free trial offered to gauge the effectiveness of the product.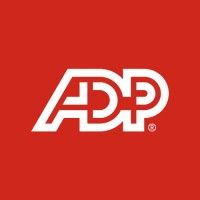 Product Description
ADP TotalSource® PEO solution offers support and advanced cloud technology for HR, talent, risk, and payroll, plus access to employee benefits.
Pros and Cons
Offers a comprehensive range of payroll and HR services for businesses of all sizes and industries.
Provides accurate payroll and tax service that can save time and money for businesses.
Offers advanced capabilities in workforce management, including optimized scheduling, labor forecasting/budgeting, attendance policy, leave case management, and more.
No information about pricing or cost structure is provided.
No details are given about customer support or technical assistance.
Limited information is available about integration with other HR systems.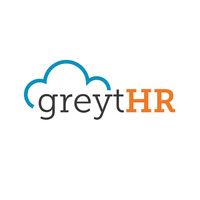 Product Description
greytHR provides one of the best cloud-based HRMS Payroll Software for small & midsize businesses across various industries in India. Start free trial.
Pros and Cons
Trusted by 20,000+ companies and 20 lakh+ employees in 250+ cities.
Accurate payroll processing and disbursement of payslips with one click.
Mobile app for employees, providing access to payslips, reimbursements, tax info, and more.
No pricing information provided.
Limited information provided on the features of the HR and payroll software.
No information provided on the level of security and data privacy measures in place. Product Description
Pros and Cons
Comprehensive HR solution with features ranging from payroll to benefits administration.
User-friendly and customizable platform with mobile app accessibility.
Integrates with other business software to streamline HR processes.
Pricing can be steep for smaller businesses.
Limited HR analytics and reporting options.
Customer support can be slow to respond to inquiries.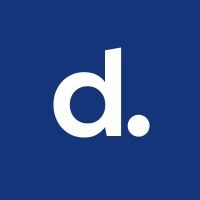 Product Description
No HR platform can handle everything for everyone, until now. Deel is the only truly global platform that works for your entire team, no matter where they are.
Pros and Cons
Deel provides an all-in-one HR platform that helps businesses hire and manage a global team with unmatched speed and flexibility.
It offers an extensive coverage on the market and allows businesses to hire anywhere in just five minutes using over 100 Deel entities and visa support.
Deel simplifies every aspect of managing a worldwide team, from benefits and equity to working visas and equipment, and helps businesses eliminate errors and duplicate work with one process.
Deel may not be suitable for businesses that do not have a global team and do not require HR management for contractors or employees outside their home country.
Deel's services may be costly for small businesses or startups with limited budgets, especially if they have a small number of employees or contractors.
Although Deel offers automated contractor invoicing and 15+ global payment options, some businesses may prefer other solutions that offer more flexibility and customization in payments and billing.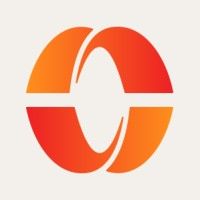 Product Description
Paylocity is the HR & Payroll provider that frees you from the tasks of today, so together, we can spend more time focused on the promise of tomorrow.
Pros and Cons
Paylocity offers an all-in-one HR solution that covers payroll, time and attendance, talent management, and more.
The company offers innovative product development to keep clients on the cutting edge and engages employees in the platform every day.
Clients say Paylocity delivers the best service of any provider they've worked with and the company prioritizes their feedback to deliver ongoing enhancements.
The passage doesn't provide information on the cost of the product, which may not be affordable for small businesses.
The passage doesn't mention the size of the company or the number of clients Paylocity serves, making it difficult for potential clients to evaluate the company's experience in the market.
The passage doesn't provide any examples of any potential drawbacks or limitations of the product.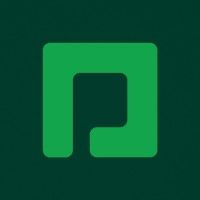 Product Description
Paycom offers online payroll services and HR software solutions for both big and small businesses to manage the entire employment life cycle, from recruitment to retirement.
Pros and Cons
Employees can access their information through easy-to-use tech 24/7.
It empowers employees to manage every aspect of their paycheck, like PTO, expenses, and benefits.
The Paycom mobile app has turned time-consuming tasks into a user-friendly, one-step process.
It may take time for employees to learn to manage every aspect of their paycheck and HR data.
It might not be suitable for very small businesses that do not have a large number of employees.
There could be potential privacy concerns regarding employees managing their HR data themselves.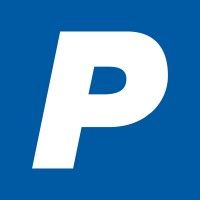 Product Description
Paychex has HR and Payroll solutions to fit the needs of any size business. Let Paychex help you take your business where it needs to go.
Pros and Cons
All-in-one solution for payroll, HR, and benefits management.
Compliance expertise provided every step of the way.
Flexible pay options for employees to choose from.
Pricing information is not readily available and requires requesting a quote.
The product is geared towards businesses of all sizes, so may not be suitable for small businesses or large enterprises with specific needs.
It is unclear whether customer service quality is consistent across all sizes of businesses that use the product.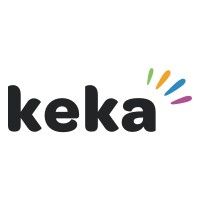 Product Description
Payroll Software on cloud. Keka HR, the best Hrms software in India is an employee experience platform with HR & Payroll. Sign up for 7-day free trial
Pros and Cons
Keka offers a variety of HR products, including payroll software, performance reviews, hiring and onboarding tools, and more.
The platform provides analytics and insights to help businesses make data-driven decisions.
Keka offers industry-specific HCM software for businesses in different sectors, such as technology, pharma, manufacturing, banking, and retail.
There is no information provided about pricing, so it's unclear if Keka's products are affordable for small businesses or startups.
It's unclear how user-friendly the platform is and if it requires extensive training for employees to use effectively.
Keka's website doesn't provide much detail about the features of individual products, which may make it more difficult for businesses to choose the right tools for their needs.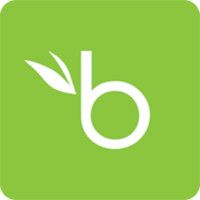 Product Description
BambooHR makes it easy to simplify HR, with award-winning solutions for everything from hire to retire. Learn more with a free demo today.
Pros and Cons
All-in-One Platform: BambooHR offers a complete HR management solution, from payroll to benefits administration, in one easy-to-use platform.
Integration Marketplace: The platform can integrate with other third-party software tools, allowing businesses to streamline multiple workflows and functions.
HR Data & Reporting: BambooHR provides instant pre-built reports, automated workflows, and in-depth analytics to help users manage their HR data.
Limited Customization: Some users have reported that the platform offers limited customization options, making it difficult for larger or more complex organizations to tailor the software to their specific needs.
Cost: The cost of BambooHR may be prohibitive for smaller businesses or those on a tight budget.
Learning Curve: Some users have reported that it takes time to learn how to use the platform effectively, which could be a challenge for organizations with limited HR resources. Product Description
Simplify your payroll, taxes, HR and benefits. OnPay's top-rated online payroll services bring it all together.
Pros and Cons
Everything you need for payroll, HR and benefits all in one service.
Integrates with Quickbooks and Xero to keep finances and employee paperwork organized.
Exceptional customer service by a team of trained payroll professionals.
Limited information regarding pricing.
No information available on if this is suitable for larger businesses.
No information provided on customization options for the service. #14
Experian Employer Services
Product Description
Tax Credit Co. is now part of Experian Employer Services, forming the premier partner for employer services. Tax Credit Co. has joined an experienced team of industry leaders—formerly Corporate Cost Control, Emptech, and CIC+ to help employers throughout numerous industries streamline complex workforce management processes and re-imagine service across the employer compliance spectrum.
Pros and Cons
Free credit report and free FICO® Score available to users
Experian Boost® feature allows users to raise their credit scores instantly
Offers identity theft and fraud protection tools and advice
Some users may not see improved credit scores or approval odds with Experian Boost®
Not all lenders use Experian credit files or scores impacted by Experian Boost®, limiting its effectiveness
Some features, such as bill negotiation through Experian BillFixer™, may not be available or effective for all users Product Description
Inova provides businesses with online payroll, HR services, benefits, and people management solutions. Experience the best payroll and HR services platform all in one. See Inova in Action!
Pros and Cons
Inova offers a single solution for managing human resources, payroll, benefits, and more, making it convenient for businesses to access and manage all aspects of their HR needs.
The platform is designed to be intuitive, saving businesses time and money in managing their HR needs.
Inova provides various services such as Benefits Administration, Payroll, Learning Management, and Reporting & Analytics, enabling businesses to streamline their HR tasks and improve their efficiency.
It is not clear how much Inova costs or if the price varies based on the size or needs of the business.
Inova's target industries are limited, and it may not be suitable for businesses outside those industries.
Inova's customer service does not have a dedicated phone support line, which could be inconvenient for businesses requiring immediate assistance.
Missing a tool?
List it here

->
Frequently asked
questions
The best payroll software varies based on your specific needs and goals. Popular options include ADP, Gusto, and Paychex. Evaluate features, pricing, scalability, and integration capabilities to find the software that aligns with your business requirements.
Payroll software offers benefits like automated calculations, improved accuracy, time-efficient management, compliance adherence, easy record keeping and access, and cost-savings. It eliminates manual error-prone data entry, prevents delayed payments, streamlines HR processes, enhances data security, and improves employee satisfaction.
The common use of payroll software is to manage and automate employee payments, including salaries, hourly wages, taxes, and deductions. It enables businesses to accurately track employee hours, calculate payroll taxes, generate paychecks, and streamline the payment process. It also provides features for compliance, reporting, and record-keeping to ensure payroll accuracy and legal compliance.
When choosing payroll software, consider features like automated payroll processing, tax management, time tracking integration, employee self-service, compliance reporting, mobile access, scalability, and customer support. These features will help you efficiently manage and optimize your payroll processes.
Payroll software is used by various industries like finance, healthcare, hospitality, retail, manufacturing, and more. It is a versatile tool that helps businesses of all sizes and sectors to easily manage their payroll processes, automate payments, maintain compliance, and streamline HR functions.
The cost of payroll software varies based on features, provider, and number of employees. It can range from free with basic features to monthly subscriptions starting at $20 to $200 or more, depending on the size of the business and level of service required.
Yes, there are free payroll software tools available. Some popular options include Wave, Payroll4Free, and ZipRecruiter. These free plans often have limitations on features and employee numbers, but they can be a good starting point for small businesses or those looking for basic payroll functionality.
Payroll software typically requires a moderate level of technical expertise. Basic computer skills and understanding of payroll concepts are necessary. Advanced features like automated tax payments or third-party integrations may require assistance from support resources or a specialized technician.
How to use this page to find the right software
Identify your needs and requirements from the software. Consider factors like functionality, features, platform compatibility, budget, and any specific industry or personal preferences.
Based on your needs, prioritize the features or functionalities that are essential for your software.
Explore the website link of each software to gather more detailed information about it.
Empower your startup's growth trajectory with interactive emails
✉️ Set up and start email marketing in a few hours today
🤝 Boost sales with meeting/demo bookings inside the email
🔑 Set up your password reset and other transactional emails in minutes
Early stage startup? These tools might help you
Better emails. less work.
super growth.