Best Subscription Billing Software in 2023
Are you looking for a Subscription Billing Software for your business? You have come to the right page. This guide will help you discover the best Subscription Billing Software of 2023 and along with a deep dive into their features, pricing, rating, etc.
What is Subscription Billing Software?
Subscription billing software is a tool that automates recurring customer payments and billing processes. It allows businesses to create customized pricing plans, track customer subscriptions and billing history, and manage revenue recognition. This software helps businesses streamline the subscription management process, reduce billing errors, and improve customer retention by providing a convenient and secure billing experience.
How Subscription Billing Software work or function?
Subscription billing software automates the recurring billing process for businesses offering subscription-based services. It manages subscription plans, billing cycles, payment processing, and customer communication. This software ensures timely and accurate billing, reducing errors and improving financial management. It also provides insights into customer behavior, enabling businesses to offer tailored plans and pricing that increase customer satisfaction and loyalty.
Benefits of Subscription Billing Software?
Benefits of Subscription Billing Software:
Automates the billing process and eliminates the possibility of human error.
Provides customized and flexible billing options for customers.
Increases cash flow and revenue due to faster and more accurate billing.
Saves time and resources traditionally spent on manual billing and accounting.
Offers real-time reporting and analytics to monitor business performance and make informed decisions.
How we curated this list
We conducted extensive research to identify a wide range of software options within each category. This involved exploring online resources, industry publications, software directories, and user reviews. Please note that the pricing and features mentioned here are subject to change. We recommend you to visit the product website for the latest information before making a decision.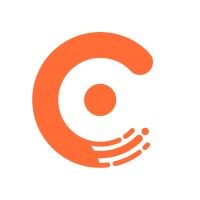 Product Description
Automate your receivables process with Chargebee Receivables - A smart platform to manage your AR & Collections, reduce DSO & increase team efficiency to help you get paid faster
Pros and Cons
Chargebee offers a unique Revenue Growth Management platform for acquiring, growing, retaining, and managing customers in 233 countries and territories around the world.
The platform integrates seamlessly with a wide range of systems, including 29+ payment gateways.
Chargebee's blog and resources offer free courses and masterclasses from industry experts through their Subscription Academy.
It's not clear from this passage exactly what the pricing structure is for any of their products or solutions.
The passage is quite long and may be overwhelming for someone just looking for a quick overview of Chargebee's offerings.
While they list many features and benefits, it's not clear how user-friendly or intuitive the platform actually is for customers to use.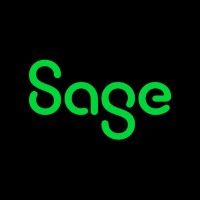 Product Description
features to businesses worldwide, with its ability to flexibly and efficiently scale according to your business needs, with a focus on delivering deep accounting capabilities.
Pros and Cons
The product (Sage Business Cloud Intacct) seems to be protected by Cloudflare's performance and security features.
The specific error code and details provided can help the site owner troubleshoot any issues that may be preventing visitors from accessing the site.
The Sage.com website offers a range of business management software solutions that may be helpful for companies looking to improve their operations.
The error code 1020 suggests that some users may be restricted from accessing certain parts of the Sage.com website, potentially limiting its usefulness for some users.
There is no information provided about what actually caused the error, leaving users in the dark about what they can do to avoid it in the future.
The passage does not provide much insight into the specific features or benefits of the Sage Business Cloud Intacct product, making it difficult to evaluate its potential value for businesses.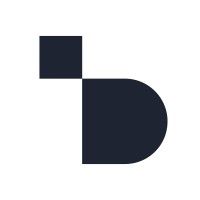 Product Description
Billsby marketing website
Pros and Cons
Billsby offers a free trial to users, allowing them to test out the product before committing to a subscription plan.
The software is developer-friendly, making it easy for users to integrate it into their existing systems.
Billsby offers advanced reporting features, providing users with all the information they need to run their subscription business in one place.
The pricing model of Billsby is not explicitly mentioned, making it difficult for potential users to evaluate if it fits their budget or not.
Some users may find the setup process of Billsby challenging, especially if they do not have any experience with subscription billing software.
While the support for Billsby is rated highly by existing users, it is not clear if round-the-clock support is available or not.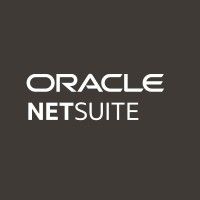 Product Description
NetSuite is the leading integrated cloud business software suite, including business accounting, ERP, CRM and ecommerce software.
Pros and Cons
NetSuite offers a range of products and services for different business needs such as ERP, CRM, human capital management, and omnichannel commerce, among others.
NetSuite provides global business management solutions with support for multi-currency and multi-language accounting and tax management.
NetSuite offers advanced customer support programs and resources for partners and developers.
NetSuite's products and services may be expensive for small businesses.
NetSuite's platform may have a steep learning curve and require technical expertise to implement.
NetSuite may have limited integration options with other third-party software.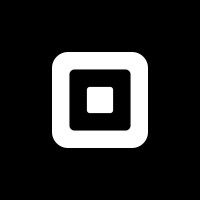 Product Description
Square Invoices Features: ✓ Automatic Reminders, ✓ACH Payments, ✓ Invoices Templates, ✓ Online Invoices, ✓ Credit Card Payments, ✓ CRM.
Pros and Cons
Square Invoices saves time with its advanced tools, automation features, and real-time tracking.
It allows businesses to get paid faster by accepting multiple online payment methods including credit cards, Apple Pay, Google Pay, or ACH bank transfer, and offering buy now, pay later options with zero interest installments through Afterpay.
It provides a free customer management system, Customer Directory, to keep key customer information in one place and send digital invoices, contracts, and estimates via SMS or email.
Some users may find the processing rates for card payments and Afterpay to be slightly high.
Square Invoices does not support multi-currency acceptance currently.
Although it integrates with popular accounting software providers like QuickBooks Online and Xero for seamless fund transfer and accurate record-keeping, some users may need more integrations or customization options.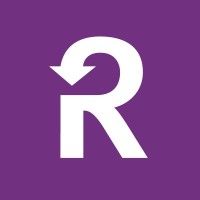 Product Description
Recurly is the best subscription management software and recurring billing platform on the market, compatible with leading ERP, CRM, payment gateways, fraud, and tax solutions.
Pros and Cons
The Recurly product offers a comprehensive suite of features and tools for subscription management.
The platform is flexible and can be customized to suit different industries and business needs.
Recurly offers data-driven insights and advanced churn management to enhance subscriber retention and revenue growth.
The pricing plans and costs for using Recurly are not clearly outlined in the product description.
The platform may have a steep learning curve for new users, especially those who are not tech-savvy or have limited experience with subscription management.
Recurly's success largely depends on integration with third-party payment gateways, which may cause issues if there are any compatibility problems or service interruptions.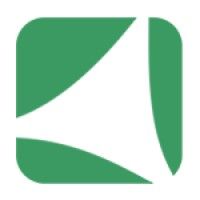 Product Description
Vendasta is an all-in-one platform for companies that provide digital solutions to SMBs. The easiest way to start selling digital solutions under your brand.
Pros and Cons
Vendasta provides access to a wide range of digital solutions, with over 250 products and services to choose from, essential to online success.
The platform is an all-in-one solution for businesses selling to local businesses, from market, sell, and fulfill services to offering a brandable client portal for customers to do everything they need to manage their online presence.
Vendasta offers agency management software for marketing automation, CRM, task management, billing, and fulfillment that helps businesses to grow, discover new revenue opportunities, and make selling to local businesses friction-free.
Pricing details for Vendasta's plans are not readily available, which could make it challenging for businesses to determine whether the platform is within their budget.
The company provides limited information on how the platform's features can be integrated with existing systems without relying on multiple apps.
The website's content could be overwhelming, as it has a lot of parameters and categories to search through, which could be time-consuming for specific users.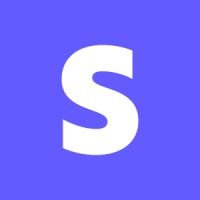 Product Description
Stripe Billing is a recurring billing and subscription management software that automates revenue operations with reporting, dunning, and revenue recognition.
Pros and Cons
Offers a variety of payment solutions such as online payments, in-person payments, and banking-as-a-service.
Includes fraud and risk management tools to help protect users.
Provides comprehensive billing and financial automation options for businesses.
Some users may find the wide range of options overwhelming or confusing.
The pricing structure may be too complex for smaller businesses or individuals.
Some features may only be relevant for larger or more complex enterprises, limiting usefulness for smaller businesses.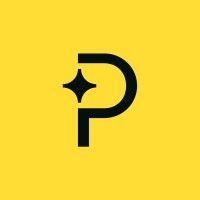 Product Description
B2B and B2C software companies around the globe use Paddle to offload operational complexities so they can focus on growth. Paddle provides more than just the plumbing for your revenue. As a merchant of record, we take care of fraud, sales tax compliance, billing support and more.
Pros and Cons
Paddle Studios offers original stories to help businesses build better SaaS, which can provide valuable insights and ideas for growth.
Paddle's platform offers everything needed to run and grow a SaaS business, including tools for checkout, invoicing, subscriptions, payments, tax compliance, fraud protection, and reporting.
Paddle acts as a merchant of record, taking on liability for charging and remitting sales taxes globally and handling all billing-related support queries for businesses, reducing operational complexities.
It is not clear how Paddle's pricing compares to other similar services, as the pricing information is not prominently displayed on the website.
Some businesses may not need or want to use Paddle's full range of services and features, and it is unclear if there are more limited options available for these businesses.
It is important for businesses to thoroughly research and consider the risks and benefits of using a third-party platform like Paddle, as they will be entrusting their revenue and customer data to the platform.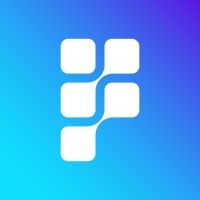 Product Description
Sell your software and Saas online with PayPro Global E-commerce Platform. Flexible solution, Over 70 payment methods, Great support...Start Selling Globally Now!
Pros and Cons
PayPro Global offers a complete sales tax handling service, which means users don't need to worry about legal compliance and can avoid heavy fines.
They provide a variety of payment methods, currencies, and languages. This enables users to reach more customers and increase revenue.
PayPro Global offers excellent customer support, including assistance available in multiple languages, helping build long-lasting relationships while increasing product sales.
The pricing for PayPro Global's services is not mentioned in the passage, so it's unclear if it's affordable or not.
It's not clear how PayPro Global ensures data protection and privacy for users, which could be a concern for some customers.
There is not enough information in the passage about the software they work with, which makes it difficult to know if they are providing a solution suitable for that software. Product Description
Recharge is the leading subscriptions payments platform designed for merchants to set up and manage dynamic recurring billing across web and mobile.
Pros and Cons
Offers a variety of prepaid products like mobile top-up, prepaid credit cards, and digital gift cards.
Instant digital delivery of all products, which means one can use them within seconds of purchase.
Provides secure payment options and trusted by millions worldwide.
Does not offer traditional physical gift cards that can be shipped to the recipient's address.
Limited choice of carriers for mobile top-ups and prepaid credit cards.
No information about any loyalty or rewards program for frequent users.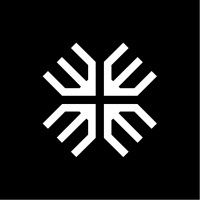 #12
Maxio (formerly SaaSOptics and Chargify)
Product Description
Maxio brings core financial operations into one platform to help SaaS companies uncover critical financial insights and unlock their next stage of growth.
Pros and Cons
Provides a one-stop solution for optimizing financial operations workflow, from billing to collections, through centralized reporting and 2-way integrations with popular CRMs and GLs.
Offers various billing models, including basic subscriptions, usage-based, and frictionless self-service options to give customers options.
Helps automate collections and dunning capabilities to reduce the risk of non-payment, drive down DSO, and understand the future cash position.
No information on the pricing of the product, making it difficult to compare with similar products.
No mention of the system's scalability, which may raise concerns as a startup grows.
No information on user support, making it unclear whether the company offers online chat support calls or on-site visits.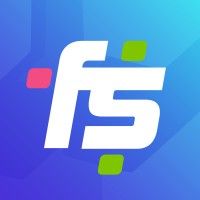 Product Description
Freemius is a SaaS engine for selling WordPress plugins and themes. Start selling now with Buy Button/Checkout, licensing, subscriptions, affiliation + more
Pros and Cons
Freemius offers all the necessary features to sell digital products such as WordPress themes, plugins, and add-ons, making it a comprehensive solution for selling products online.
Freemius offers a complete software licensing control, which enables the seller to control the features to enable based on the plan and the number of site activations.
Freemius provides actionable insights on user behavior, which helps the sellers to make data-driven decisions.
Freemius resells the products; hence the payment gateway will be through its gateway system, which might not be approved in some countries.
Freemius is focused on selling WordPress themes, plugins, and add-ons, making it restrictive for sellers who want to sell other types of digital products.
Freemius charges a commission fee for all the products sold through its platform, which might be higher than the fees charged by other eCommerce platforms. Product Description
Get paid faster, waste less time and provide a better payment experience. Automate billing and collections with the Invoiced Accounts Receivable Cloud.
Pros and Cons
Effortless invoicing and payments, which is the fastest and most accurate way to send, process, and approve invoices.
The platform increases trust and security by storing invoices and payments, which can reduce fraud and vendor impersonation on a verified network.
Customizable approval workflows help streamline and secure payments.
There is no information provided about the pricing of the product.
Only limited information is given about the integrations with existing platforms.
The product seems to be focused solely on invoicing and payment processing without offering a wide range of accounting solutions. Product Description
Subskribe is the adaptive CPQ, billing, and revenue platform for modern SaaS companies. Totally unified. Zero reconciliation, from quote to revenue.
Pros and Cons
Subskribe offers a unified platform that provides CPQ, subscription billing, and revenue recognition, which can eliminate unnecessary costs.
The platform is designed for fast-growing SaaS companies with enterprise needs, which can help create complex quotes in seconds and streamline approvals.
Subskribe automates the revenue recognition processes, which can save time and handle recognition for complex deals such as subscription ramps and complex amendments.
There is no mention of the cost of the platform in the passage, and it is unclear if it is affordable for small SaaS companies.
There is no mention of the security and privacy measures that Subskribe has in place to protect user data, which can be a concern for potential customers.
It is unclear if the platform has any limitations or conflicts with other software that SaaS companies may be using, which can affect the integration process.
Missing a tool?
List it here

->
Frequently asked
questions
The best subscription billing software depends on your business needs. Some popular options include Chargebee, Recurly, and Zuora. Evaluate factors such as pricing, payment gateways, integration capabilities, and customer support to find the right fit for your business.
Subscription billing software enables businesses to automate and manage recurring payments, billing, and invoicing processes. It offers benefits such as increased payment security, reduced administrative overheads, improved customer retention, enhanced revenue predictability, and streamlined financial reporting.
The common use of subscription billing software is to manage and automate billing processes for recurring payments. It allows businesses to set up and customize subscription plans, handle payments, manage customer data, and enhance revenue by reducing revenue leakage via failed payments. Additionally, it offers features for invoicing, dunning management, analytics, and integrations with other tools to streamline billing operations.
When choosing subscription billing software, look for features like customizable billing schedules, automated invoicing, payment processing, dunning management, usage-based billing, proration, integration options, analytics/reporting, and customer support. These features will help you manage recurring payments and streamline your billing process.
Subscription billing software is used across various industries, including streaming services, software as a service (SaaS), subscription boxes, gym memberships, finance and insurance, healthcare, and more. It is a flexible tool that allows businesses to automate payment processes and provide a seamless billing experience for their subscribers.
Subscription billing software can range from free plans with limited features to monthly subscriptions starting at $10 to $500 or more, depending on the scale and level of service required. The cost may vary based on factors such as features and provider.
Yes, there are free subscription billing software tools available. Some popular options include Reepay, Chargebee, and Pabbly. These free plans often have limitations on features, revenue, and customer numbers. However, they can be a good starting point for small businesses or those with basic subscription billing needs.
Subscription billing software generally requires minimal technical expertise. Most of these tools come with user-friendly interfaces and pre-designed templates that make it easy for users to get started. However, advanced features or complex billing scenarios may require some technical knowledge or assistance from support resources. Basic computer skills and an understanding of subscription billing concepts are generally enough to use these tools effectively.
How to use this page to find the right software
Identify your needs and requirements from the software. Consider factors like functionality, features, platform compatibility, budget, and any specific industry or personal preferences.
Based on your needs, prioritize the features or functionalities that are essential for your software.
Explore the website link of each software to gather more detailed information about it.
Empower your startup's growth trajectory with interactive emails
✉️ Set up and start email marketing in a few hours today
🤝 Boost sales with meeting/demo bookings inside the email
🔑 Set up your password reset and other transactional emails in minutes
Early stage startup? These tools might help you
Better emails. less work.
super growth.