Best Online Form Builder Software in 2023
Are you looking for an Online Form Builder Software for your business? You have come to the right page. This guide will help you discover the best Online Form Builder Software of 2023 and along with a deep dive into their features, pricing, rating, etc.
What is Online Form Builder Software?
Online form builder software is a set of tools that enables businesses to create, design, and manage online forms without any coding skills. These software applications offer a simple drag-and-drop interface to create forms quickly and efficiently. With features like conditional logic, integrations, and data validation, online form builder software makes it easy to create professional-looking forms that are easy to customize and optimize for maximal conversions. The data collected through the forms can be exported to other software applications for further analysis and use.
How Online Form Builder Software work or function?
Online form builder software enables users to create customizable forms that can be used for various purposes, such as lead generation, surveys, and registration forms. These tools allow users to easily drag and drop form fields, customize the design, and integrate third-party apps for automation and data management. Online form builder software also provides real-time data analysis and reporting to help users make data-driven decisions. With these tools, businesses and organizations can streamline their data collection process and improve their overall efficiency.
Benefits of Online Form Builder Software?
Online form builder software can streamline the form creation process, saving time and resources for businesses.
It allows for easy customization and branding to create a professional look and feel for forms.
Forms can be shared and integrated with other software for data collection and analysis. With online form builder software, businesses can improve communication, gather feedback, and make data-driven decisions.
How we curated this list
We conducted extensive research to identify a wide range of software options within each category. This involved exploring online resources, industry publications, software directories, and user reviews. Please note that the pricing and features mentioned here are subject to change. We recommend you to visit the product website for the latest information before making a decision.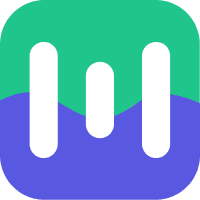 Product Description
Use Mailmodo to create and send interactive emails your customers love. Drive conversions and get better email ROI. Sign up for a free trial now.
Pros and Cons
Mailmodo can help increase customer engagement with interactive elements such as quizzes, surveys, games, and polls inside email campaigns.
The platform offers the ability to create and automate both AMP and HTML email campaigns, providing flexibility.
Mailmodo uses REST API for transactional email campaigns, which enables developers to set up campaigns without having to code the emails.
Not all email clients support AMP emails, so some recipients may not see the dynamic elements.
Mailmodo may require users to switch from their current email tool to use the platform fully.
The pricing for Mailmodo is not mentioned in the passage, making it difficult to evaluate the value proposition compared to other email marketing tools.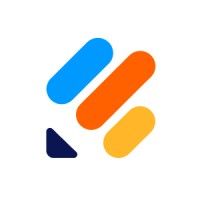 Product Description
Create forms and surveys for free with Jotform's drag-and-drop form builder. Start collecting registrations, applications, orders, and payments today.
Pros and Cons
Offers a free sign-up option and easy access to form templates.
Provides integrations with over 100 partners including PayPal, Google Sheets, and Mailchimp.
Allows users to collect payments directly through their forms and offers HIPAA compliant form options.
No mention of customer service options or support for users.
Some advanced features may require upgrading to a paid plan.
Limited customization options in terms of branding and design elements.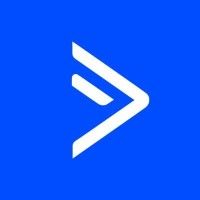 #3
ActiveCampaign for Marketing
Product Description
ActiveCampaign's category-defining Customer Experience Automation platform helps over 180,000 businesses build meaningful connections with their customers.
Pros and Cons
ActiveCampaign offers various automation features that enable businesses to save time and money by automating their sales and marketing campaigns.
They provide personalized email marketing, which helps businesses to connect with their customers on a deeper level and improve customer relationships.
ActiveCampaign has excellent email deliverability, which ensures that emails sent through their platform are successfully delivered and seen by customers.
ActiveCampaign may have a steeper learning curve compared to other email marketing platforms due to its advanced features and functionality.
Depending on the size of the contact list, ActiveCampaign's pricing may be a bit higher compared to other email marketing platforms.
Some users have reported issues with the platform's reporting, which may not always be accurate or up-to-date.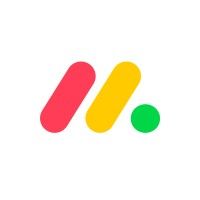 Product Description
monday.com Work OS is an open platform where anyone can create the tools they need to run every aspect of their work.
Pros and Cons
Customizable workflows: The product allows users to tailor their workflows according to their business needs, which helps in increasing efficiency and productivity.
Centralized platform: The Work OS centralizes all work, processes, tools, and files into one platform, which helps in reducing time and effort to search for information.
Integration options: monday.com seamlessly integrates with popular tools like Slack, Dropbox, and Adobe Creative Cloud, which allows teams to work with their preferred tools and increase efficiency.
Steep learning curve: The platform may take some time to learn, which could be a challenge for some teams to adapt to.
Cost: The product may be expensive for small businesses or non-profits, and may not be the most affordable option.
Limited features for some use cases: The product may not work seamlessly for all use cases, and some teams may find certain features to be limited for their specific needs.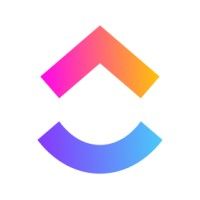 Product Description
Our mission is to make the world more productive. To do this, we built one app to replace them all - Tasks, Docs, Goals, and Chat.
Pros and Cons
ClickUp -0 provides a one-stop solution for all project management needs.
The platform is highly customizable with features like tasks, docs, chat, goals, and automations.
ClickUp offers a wide range of templates and integrations to choose from, saving time and effort.
The multitude of features may overwhelm some users.
There may be a learning curve for new users to get accustomed to all the features.
The platform may be a bit expensive for small businesses or individuals.

Product Description
Easily create surveys and polls to collect customer feedback, measure employee satisfaction, and organize team events. Quickly create quizzes to measure student knowledge, evaluate class progress, and focus on subjects that need improvement. Microsoft Forms automatically provides charts to visualize your data as you collect responses in real time.
Pros and Cons
User-friendly interface and easy to create surveys and quizzes.
Customizable and allows integration with Microsoft Excel and Power BI.
Accessible on various devices including desktops, laptops, smartphones, and tablets.
Limited design options and branding customization.
Limited advanced features, such as conditional logic and advanced data analysis.
Not suitable for large-scale surveys or complex assessments.

Product Description
Use SurveyMonkey to drive your business forward by using our free online survey tool to capture the voices and opinions of the people who matter most to you.
Pros and Cons
SurveyMonkey offers a variety of specialized products for conducting surveys, such as Audience for collecting responses from a global consumer panel and CX for improving customer experience.
The platform has a large library of expert-written survey questions and templates that make it easy for users to start collecting feedback in just minutes.
SurveyMonkey offers specialized toolkits for different roles and industries, such as Human Resources and Product Management, to help users drive impact and achieve a strong product-market fit.
Some users might find SurveyMonkey's pricing plans too expensive, especially for those who only need basic features and don't require advanced customization options.
According to some reviews, the platform's customer support can be slow and unresponsive, which may make it difficult for users to resolve issues quickly.
While SurveyMonkey offers a range of survey types, some users might find the platform's reporting and analytics features lacking compared to other survey software providers.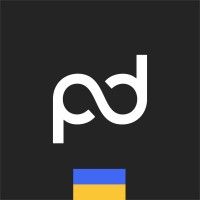 Product Description
Trusted by 50K+ Customers • Rated 4.7/5 on G2 • Increase ROI by 20% and Close Deals 3x Faster • SOC 2, HIPAA & GDPR Compliant • Request a demo!
Pros and Cons
Offers a range of solutions for businesses to manage their documents, including proposals, contracts, forms, and eSignatures.
Provides native CRM integrations that streamline document workflows and keep data consistent.
Includes built-in legally binding e-Signatures and security features to maintain compliance and control over documents.
Has a cost, which may not be ideal for smaller businesses or those on a tight budget.
Requires a learning curve to fully utilize the extensive features offered by the product.
May not be the best fit for businesses that do not require extensive document management capabilities.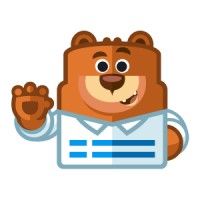 Product Description
WPForms is the best WordPress forms plugin, trusted by over 5,000,000+ users. Create powerful WordPress forms in minutes with our drag & drop form builder!
Pros and Cons
WPForms is user-friendly. Users can easily create forms without having to write any code.
The plugin provides 600+ pre-built templates that can save users even more time.
WPForms offers various features that include instant notifications, form entry management, and smart conditional logic.
WPForms is not free. Users have to pay to use the plugin.
WPForms is only compatible with WordPress. It won't work on sites that don't use WordPress.
Users have to have a self-hosted WordPress site to use WPForms.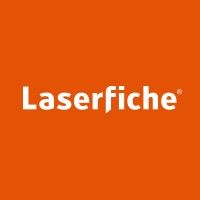 Product Description
Laserfiche is the leading SaaS provider of enterprise content management (ECM) and business process automation. Through powerful workflows, electronic forms, document management and analytics, the Laserfiche® platform accelerates how business gets done.
Pros and Cons
Laserfiche provides an intelligent data capture process that automates key workflows and business processes, which helps streamline day-to-day work and frees up time for higher-priority tasks.
The low-code design of Laserfiche gives anyone in an organization the ability to create automated workflows, which means users can deploy quickly and easily without requiring IT skills.
Laserfiche allows users to secure and share all records in one central, cloud-based document management system, which can help teams collaborate easily and find what they need quickly while ensuring compliance.
The pricing of Laserfiche might be a bit high for some businesses.
The features provided by Laserfiche may not be needed by some organizations, making it unnecessarily complicated.
Users might need specific training to learn how to use and get the most out of the platform.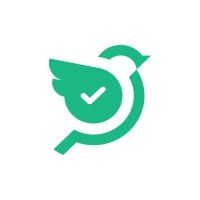 Product Description
Pros and Cons
Offers a wide range of survey solutions for various purposes, including customer and employee satisfaction, market research, and reputation management.
Provides omnichannel experience management to help businesses optimize every touchpoint across the customer journey and exceed expectations.
Offers advanced integrations to adapt to existing ecosystems and connect with favorite apps to simplify workflows.
The pricing plans aren't mentioned, so it's unclear how affordable or costly it is.
Some features such as advanced integrations may require technical knowledge, which may not be accessible to everyone.
While it offers a free trial, it's unclear how extensive the trial period is, and it may not be long enough to fully explore all the features.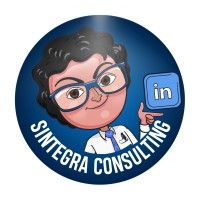 Product Description
Build beautiful, interactive forms — get more responses. No coding needed. Templates for quizzes, research, feedback, lead generation, and more. Sign up FREE.
Pros and Cons
Offers a wide variety of templates for different use cases, making it easier for users to create forms that meet their needs.
Allows embedding forms in different places, from web to email, adding to the flexibility of the product.
Aesthetically pleasing and user-friendly design might attract greater participation from form-takers.
The use of cookies might not be received well by some users concerned about privacy and data collection.
Users have to accept the cookie policy to proceed, which might be a turn-off for some users.
Pricing details are not mentioned upfront, which may cause users to worry about unexpected costs. Product Description
forms.app is the best and free online form builder to create online web forms and online surveys. Get started with the easy and fast online form builder now.
Pros and Cons
The summer sale discount of up to 60% on yearly plans is attractive.
Forms can be customized to match brand image and design.
The form builder provides an extensive variety of form fields and over 500 integrations with other tools.
The pricing structure and discount may not be transparent for all plans.
The advanced features may not be available on the free plan.
There is no information about customer support features.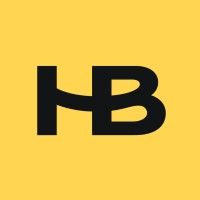 Product Description
HoneyBook is the leading clientflow platform that enables independent businesses to book clients, manage projects, and get paid all in one place.
Pros and Cons
HoneyBook is an all-in-one platform that provides multiple functions such as invoicing, contracts, proposals, and scheduling to run a business more efficiently.
It offers online payments, which makes it easy for clients to pay and for businesses to receive payments.
HoneyBook provides helpful resources such as a blog, podcast, and product education to help small businesses grow.
HoneyBook may not be suitable for larger businesses with more complex needs, as it may lack advanced features.
Some users may find the pricing to be on the higher side compared to other similar platforms.
HoneyBook may have a learning curve for those who are new to using such all-in-one platforms. Product Description
Build secure online forms as easy as 1-2-3 with our form builder tool. Create application forms, order forms, quizzes and surveys. ✅ No Coding ✅. FREE Sign Up
Pros and Cons
123FormBuilder offers a wide variety of form templates to choose from, catering to various use cases.
The tool enables integration with multiple digital tools, providing automation and efficiency in workflows.
The forms are highly responsive, ensuring compatibility on any device, making data collection easy and accessible.
While certain basic features are available for free, advanced customization options require payment.
Depending on the number of forms and data collected, pricing can become quite expensive.
Some of the integrations may require technical expertise, making it difficult for non-technical users to navigate.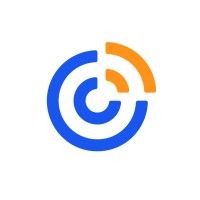 #16
Constant Contact Advanced Automation & CRM Platform
Product Description
Pros and Cons
Streamlined automation processes improve efficiency and productivity.
User-friendly platform with a simple interface makes it easy to set up campaigns and workflows.
Robust CRM capabilities allow for personalized and targeted marketing strategies.
The cost of advanced automation features may be too high for smaller businesses.
Lacks some features that other CRM platforms have, such as social media integration.
Limited customization options may not allow businesses to fully tailor their campaigns to their specific needs.
Missing a tool?
List it here

->
Frequently asked
questions
The best online form builder software varies based on your specific needs and goals. Popular options include JotForm, Typeform, and Google Forms. Evaluate features, pricing, scalability, and integration capabilities to find the software that aligns with your business requirements.
Online form builder software offers benefits such as easy creation of custom forms, quick data collection, mobile compatibility, secure data storage, and integration with other tools and platforms. This software helps businesses streamline their data collection process, improve customer experience, and make data-driven decisions.
The common use of online form builder software is to create customizable forms for collecting data from visitors/customers. It can be used for lead generation, survey/questionnaire creation, event registration, application forms, and contact forms. It also provides features for data management, integration, and reporting to improve data collection and analysis.
When choosing online form builder software, consider features like form design customization, ease of use, form templates, data collection and organization, integration options, analytics, security measures, and customer support. These features will help you create and manage forms effectively and efficiently.
Online form builder software is used across various industries, including education, healthcare, government, real estate, banking and finance, event management, and more. It is a versatile tool that enables businesses and organizations of all sizes and sectors to efficiently collect and manage data through custom forms.
The cost of online form builder software varies based on features, provider, and level of service required. It can range from free plans with basic features to monthly subscriptions starting at $10 to $500 or more, depending on the complexity of the forms, integrations, and customization options needed.
Yes, there are several free online form builder software tools available including Google Forms, Wufoo, and Typeform. These tools offer a range of features and customization options but may have limitations on the number of forms and responses allowed. They can be useful for small businesses or personal use.
Online form builder software is designed to be user-friendly with minimal technical expertise required. Basic computer skills are generally enough to get started, as they offer intuitive interfaces and pre-designed templates. However, advanced features or customizations may require some technical knowledge or assistance from support resources.
How to use this page to find the right software
Identify your needs and requirements from the software. Consider factors like functionality, features, platform compatibility, budget, and any specific industry or personal preferences.
Based on your needs, prioritize the features or functionalities that are essential for your software.
Explore the website link of each software to gather more detailed information about it.
Elevate your marketing campaigns with interactivity
📈 Increase engagement and conversions with interactive emails
✉️ Automate lifecycle email marketing for pin-point targeting with emails
⚡ Nurture leads with fun widgets like spin-the-wheel, quizzes, polls, etc
Early stage startup? These tools might help you
Better emails. less work.
super growth.