Best Account Based Marketing Software in 2023
Are you looking for an Account Based Marketing Software for your business? You have come to the right page. This guide will help you discover the best Account Based Marketing Software of 2023 and along with a deep dive into their features, pricing, rating, etc.
What is Account Based Marketing Software?
Account-based marketing software is a robust platform that uses customer insights and data to identify target accounts, personalize marketing messages, and drive revenue growth. It provides a unified interface for teams to collaborate, execute campaigns, and measure performance to optimize ROI. With its powerful analytics, it enables marketers to track engagement, identify patterns, and derive insights to refine their strategy and tactics. In short, ABM software is a must-have tool for B2B marketers who want to improve their account targeting and conversion rates.
How Account Based Marketing Software work or function?
Account-based marketing software enables businesses to personalize their marketing efforts and target high-value accounts rather than individual leads. The software collects data on target accounts and utilizes it to create targeted campaigns across multiple channels, including email, social media, and advertising. By focusing on the most promising accounts and delivering personalized messages, account-based marketing software can increase engagement and improve conversion rates, ultimately driving revenue growth.
Benefits of Account Based Marketing Software?
Account based marketing software helps businesses to target specific accounts with personalized messages and campaigns, leading to higher engagement and conversion rates.
It provides comprehensive account information and insights, including buyer personas and behavioral data, which can be used for more effective and efficient sales strategy.
Moreover, account based marketing software helps align sales and marketing efforts, improving communication and collaboration between teams.
How we curated this list
We conducted extensive research to identify a wide range of software options within each category. This involved exploring online resources, industry publications, software directories, and user reviews. Please note that the pricing and features mentioned here are subject to change. We recommend you to visit the product website for the latest information before making a decision.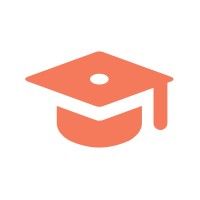 Product Description
HubSpot's software has everything your marketing team needs, from startup to enterprise. Get blogging, social media, landing pages, email, and more.
Pros and Cons
HubSpot CRM Platform: All of HubSpot's marketing, sales CRM, customer service, CMS, and operations software on one platform, making it easy for businesses to use.
Free and premium plans that grow with you: There are free and premium plans, so businesses can start small and upgrade as they grow.
Powerful reporting tools: HubSpot provides powerful reporting tools that allow businesses to measure the success of their campaigns.
Pricing: While there is a free option, the premium plans can be expensive for smaller businesses.
Complexity: The all-in-one platform can be complex and overwhelming for some businesses to use.
Learning curve: HubSpot's software has a learning curve, and it may take some time to master all the features and functionalities.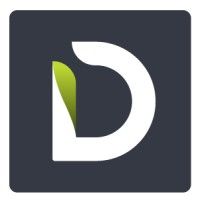 Product Description
Demandbase is a leader in Account-Based Marketing (ABM) Software, Go-to-Market (GTM) Tools, B2B Advertising Platform, and B2B Data.
Pros and Cons
Demandbase One is a platform that helps businesses target the accounts most likely to buy, saving time and money.
The platform offers flexible and transparent tools for better collaboration between sales and marketing teams.
Demandbase One is built specifically for B2B advertising and uses AI-powered insight to spot hidden intent, which can lead to better engagement with target accounts.
The pricing of Demandbase One may be high for smaller businesses with limited budgets.
The platform may require some time and effort to set up and learn for new users.
Smaller businesses may not have enough data to fully leverage the capabilities of the platform.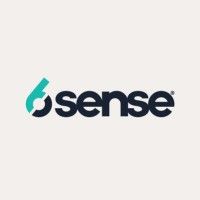 Product Description
Reinvent the way your company creates, manages, & converts pipeline to revenue. Our ABM software reveals revenue insights that leads to high-quality pipeline, eliminating guesswork & empowering your revenue team with the data and visibility it needs.
Pros and Cons
Accurate account identification - the product helps match anonymous and known buyer behavior to accounts, providing accurate account identification.
AI-driven predictive analytics - the use of AI-driven predictive analytics helps align teams on the best time to engage with buyers.
Integration with other tools - the product can easily integrate with other tools such as Salesforce, Hubspot, and SalesLoft to provide seamless embedded workflows.
Limited to B2B - the product is limited to B2B accounts, which may not be suitable for businesses that cater to individual customers.
Cost - the pricing for the product is not mentioned on the website, which may indicate that it could be expensive for some businesses.
Complexity - the product seems to have a lot of features and capabilities, which may make it difficult for some users to navigate and use effectively.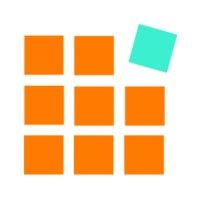 Product Description
Metadata eliminates manual and repetitive work so B2B marketers can finally focus on strategy, creativity, and driving revenue.
Pros and Cons
Metadata Marketing OS automates a wide range of marketing tasks that were previously manual, therefore saving time and increasing efficiency.
The platform offers features such as lead enrichment that help businesses generate higher quality leads, which can lead to increased revenue.
Metadata Marketing OS provides real-time reporting, enabling businesses to track the performance of their campaigns and make informed decisions.
The platform may be too expensive for smaller businesses.
The learning curve for using the platform may be steep, requiring dedicated training for users.
The platform's wide range of features may be overwhelming for some users, who may feel that they do not need or use all of them.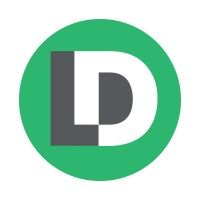 Product Description
LeanData helps companies improve the buyer experience, accelerate time-to-revenue and increase operational alignment. Learn how we accelerate growth.
Pros and Cons
All revenue tools are in one place, making it easier for businesses to manage and optimize their revenue operations.
Build workflow automation without coding and manual triage to ensure friction-free handoffs within Salesforce and your third-party integrations.
Integrations with Salesloft and Outreach allow users to route prospects to the right reps, leading to better outcomes.
The platform seems tailored towards larger enterprises and may not be suitable for small businesses with more limited revenue operations needs.
There is a heavy emphasis on Salesforce integration, which may not be useful for businesses that do not use Salesforce as their main CRM.
The pricing plans for every company may not necessarily be affordable for smaller businesses, potentially pricing them out of using the platform.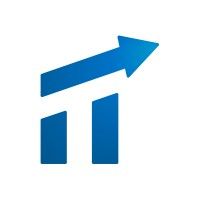 Product Description
Drive more revenue with a 360-degree multi-channel experience for your target accounts.
Pros and Cons
Terminus helps identify and align on your next best customers to prioritize in-market accounts.
Their ABM expertise on strategy, execution, digital media, and creative can help solve customer challenges.
Terminus provides a multi-channel experience for top accounts and helps turn insights into action across your entire GTM team.
Terminus may be expensive for small businesses with limited budgets.
It may take time to fully implement and utilize all of Terminus' features.
Some customers may prefer a simpler, less comprehensive marketing platform.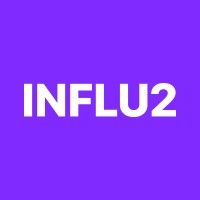 Product Description
Influ2 is the world's first Person-Based Advertising platform which delivers ads directly to decision makers and buying groups at target accounts. B2B marketing and sales teams receive tangible ad engagement metrics and use these to drive activity.
Pros and Cons
Engage specific buying group members with person-based ads and track individual intent, which can help boost pipeline generation.
Pass contact-level engagement signals directly to your CRM to help prioritize outreach, which can assist your sales team with deal closing.
Advertise personalized offers to increase each customer's lifetime value, which can support upsell and cross-sell opportunities.
The cost of using person-based advertising and buying group marketing may be high for some companies, which can limit access to this tool.
It may be challenging to pinpoint the exact individuals in a buying group and create personalized messaging for each person, which could hinder the effectiveness of the ads.
Relying solely on digital channels to engage with customers may not be effective for all industries or demographics, which could limit the ability to reach a broader audience.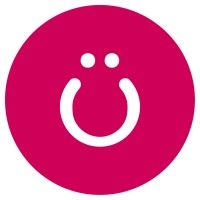 Product Description
Uberflip is a content experience platform & software that enables marketers to create digital experiences with content for every stage of the buyer journey.
Pros and Cons
Allows for creating personalized content experiences at scale for different types of purposes.
Enables providing engaging content for campaigns in minutes, which saves time and investment.
Provides insight into what content engages more with customers, which helps create a cleaner understanding of customer behaviour.
Possible additional costs if selecting features that are not included in the basic plan.
Requires investment in understanding the platform to make the most of its features.
Challenges with adjusting to a new tool if the team is already using a different platform for content creation.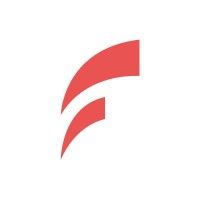 Product Description
Discover Folloze, the no-code B2B digital experience platform for optimized buyer experiences and dynamic landing pages. We were built for B2B and ABM.
Pros and Cons
Folloze's platform is AI powered and offers a no-code solution for personalized digital experiences, which can save time and money.
The platform offers first-party behavioral insights to maximize results and generate first-party intent data.
Folloze has a 92% retention rate, indicating customer satisfaction and loyalty.
Folloze seems to be more tailored towards B2B marketers and may not be suitable for other industries.
The pricing for the platform is not specified on the website, which could be a turn off for potential customers.
The platform's effectiveness may depend on the marketing strategy and approach of the user, which could require additional effort and resources.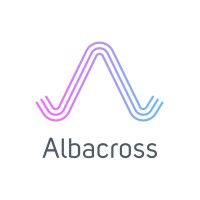 Product Description
First-party Intent Data to understand your audience, uncover unseen prospects, and enrich every record to increase marketing & sales efficiency.
Pros and Cons
Albacross can help businesses capture demand and increase conversion throughout the customer journey.
The product offers real-time sales alerts that help prioritize the right accounts, which can aid in spotting growth opportunities in real-time.
Albacross provides over 100 data points to describe the purchasing intent of prospects, which can help businesses target high-value accounts with customized ads on 90% of ad space globally.
The product may not provide accurate identification rates for intent data in areas outside of the EU.
While Albacross offers a wide range of two-way native integrations, users may need to adapt to these tools if they are unfamiliar with them.
Although they claim to be fully GDPR compliant, users may still have concerns about their privacy and data protection policies. Product Description
Dreamdata is a B2B Revenue Attribution Platform that gathers, joins, cleans all revenue-related data to present transparent, actionable analysis of what drives B2B revenue. The ultimate B2B multi-touch attribution tool for multi-techstack businesses.
Pros and Cons
Provides a single source of truth for B2B go-to-market data
Helps to reveal every customer journey and intent
Offers business critical attribution insights that reveal the revenue-generating performance of activities across the pipeline, channels and campaigns
May be expensive for smaller businesses
Requires setting up and integration with other tools
Some users may require additional training to use all its features effectively Product Description
Triblio is the Predictive Orchestration ABM Platform that Converts Intent into Revenue
Pros and Cons
Triblio offers proprietary intent data that spans 150M global profiles and 5B monthly interactions to predict accounts that are actively in-market for your products and services. This can help businesses target the best contacts with confidence and grow their pipeline fast.

Triblio's reporting metrics inform revenue teams with the status of accounts through each step of their campaigns, which can help optimize every step of their campaigns with full-funnel reporting and improve ROI.

The platform comes with Triblio AI that unifies intent signals into a single, simple SmartScore so businesses can prioritize accounts that are likely to convert higher. Businesses can also take the busywork away from sales reps and pick the accounts most likely to convert, acquire contacts that match their ICP, and select a winning play for sales to run — all automatically.
The platform may not be suitable for businesses that do not rely heavily on account-based marketing (ABM) strategies.

The pricing for Triblio may be expensive for small businesses just starting with ABM strategies.

The platform may require a learning curve for new users as it offers a range of solutions and tools. Product Description
Optimize your RevOps with our Salesforce lead assignment & account hierarchy solutions: Complete Leads and Complete Hierarchies.
Pros and Cons
Complete Hierarchies can automate account hierarchies and accelerate growth for companies.
Complete Leads can help convert more demand to revenue, with flexible matching and routing solutions.
Complete Clean can help in removing duplicate data in Salesforce, ensuring clean and connected data for making better decisions.
It is not clear what the pricing for the products is.
The website does not provide enough information about the features, functionalities, and integrations.
It is not specified if the product is suitable for small businesses or if it is more geared towards large enterprises.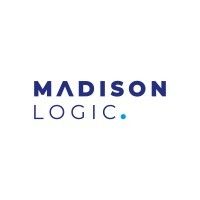 #14
Madison Logic Platform
Product Description
Want to convert leads into opportunities and opportunities into revenue? Learn more about Madison Logic's powerful account-based marketing platform.
Pros and Cons
The product offers a comprehensive account-based marketing platform to accelerate the sales cycle and engage in-market accounts.
It provides insights and measurement tools to make data-driven decisions to drive conversions and ROI.
The product integrates with major sales, marketing, and social platforms, streamlining collaboration and making it easy to set up.
The pricing of the product is not mentioned, which may be a concern for some potential customers.
The product offers a lot of features, which may be overwhelming for smaller businesses or those with less complex needs.
While the product claims to accelerate the sales cycle, there's no guarantee that it will work for every company and every account.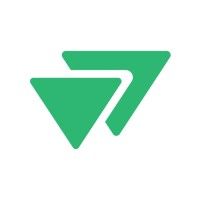 #15
RollWorks Account-Based Platform
Product Description
Say hello to the RollWorks account-based marketing (ABM) platform, the B2B and ABM solution shown to deliver over 5X the ROI of other ABM platforms.
Pros and Cons
RollWorks' ABM platform helps businesses focus on the right accounts at the right time to grow revenue confidently and at an accelerated rate.
The platform helps businesses identify their ideal customer profile, select target accounts, and find key contacts.
RollWorks provides full visibility into the effectiveness of ABM at both the account and contact level.
The platform may only be useful for B2B marketing and sales teams, limiting its applicability in other industries or sectors.
RollWorks' pricing is not provided on the website, which makes it challenging for potential customers to determine if it aligns with their budget.
The platform may require a significant learning curve, depending on the user's level of familiarity with ABM and marketing automation tools.
Missing a tool?
List it here

->
Frequently asked
questions
The best account based marketing software depends on your business needs. Some popular options are Demandbase, Terminus, and 6sense. Evaluate features, pricing, and integration capabilities to find the software that aligns with your specific goals and objectives.
Account-based marketing software helps businesses identify and target key accounts, personalize messaging, and measure ROI. It facilitates collaboration between sales and marketing teams, improves customer experience, and generates more qualified leads.
The common use of account-based marketing software is to target high-value accounts with personalized messaging and content. It enables businesses to align sales and marketing efforts, enhance collaboration, increase engagement, and drive revenue growth. It also provides features for account selection, segmentation, tracking, and ROI measurement to improve campaign effectiveness.
When choosing account-based marketing software, consider features like account profiling, targeting, scoring, segmentation, personalized content, multi-channel targeting, analytics, and integrations with sales tools such as CRMs. These features will help you effectively target and engage with high-value accounts to drive revenue growth.
Account based marketing software is primarily used in B2B industries, specifically for sales teams to target and personalize outreach to high-value accounts.
The cost of account based marketing software varies based on features, provider, and company size. It can range from free plans with limited features to monthly subscriptions starting at $500 to $5000 or more, depending on the scale and level of service required.
Yes, there are free account-based marketing software tools available. Some popular options include RollWorks, Terminus, and Triblio. These free plans may have limitations on features, contacts, or account targets, but they can be a good starting point for businesses just beginning ABM or with a limited budget.
Account based marketing software typically requires a higher level of technical expertise compared to basic email marketing tools. Advanced features such as integrations with CRM systems, personalized content creation, and complex analytics may require technical knowledge. However, user-friendly interfaces and support resources can make it accessible to marketers with basic technical skills.
How to use this page to find the right software
Identify your needs and requirements from the software. Consider factors like functionality, features, platform compatibility, budget, and any specific industry or personal preferences.
Based on your needs, prioritize the features or functionalities that are essential for your software.
Explore the website link of each software to gather more detailed information about it.
Elevate your marketing campaigns with interactivity
📈 Increase engagement and conversions with interactive emails
✉️ Automate lifecycle email marketing for pin-point targeting with emails
⚡ Nurture leads with fun widgets like spin-the-wheel, quizzes, polls, etc
Early stage startup? These tools might help you
Better emails. less work.
super growth.