Best Competitive Intelligence Software in 2023
Are you looking for a Competitive Intelligence Software for your business? You have come to the right page. This guide will help you discover the best Competitive Intelligence Software of 2023 and along with a deep dive into their features, pricing, rating, etc.
What is Competitive Intelligence Software?
Competitive intelligence software is a powerful tool that helps businesses to gather and analyze data about competitors and their strategies. It allows companies to track their competitors' market share, pricing, customer feedback, advertising efforts, and other relevant information. This software helps businesses to make informed decisions based on data-driven insights and stay ahead of the competition. With the help of competitive intelligence software, companies can identify new opportunities, improve their products and services, and enhance overall performance.
How Competitive Intelligence Software work or function?
Competitive intelligence software allows businesses to gather and analyze data on their competitors, including market trends, strategies, and activities. The software uses a range of sources, such as news outlets, social media, and financial reports, to provide insights that can inform decision-making and strategy development. Competitive intelligence software also enables businesses to monitor their own performance against that of their competitors and identify areas for improvement. Overall, the software empowers businesses to stay ahead of their competitors and make smarter, data-driven decisions.
Benefits of Competitive Intelligence Software?
Benefits of competitive intelligence software:
It provides insights into competitors' strategies, products, and services.
Helps in identifying emerging trends and market opportunities
Assists in benchmarking against competitors and improving internal processes
Reduces risks and enables proactive decision-making
Improves customer satisfaction by staying ahead of industry trends and quickly adapting. Overall, competitive intelligence software can help organizations gain a competitive edge and streamline their operations.
How we curated this list
We conducted extensive research to identify a wide range of software options within each category. This involved exploring online resources, industry publications, software directories, and user reviews. Please note that the pricing and features mentioned here are subject to change. We recommend you to visit the product website for the latest information before making a decision.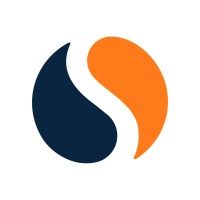 Product Description
All in one website traffic analytics & competitive intelligence - Compare website traffic and performance, analyze strategies & grow your market share!
Pros and Cons
Provides comprehensive data and insights on website traffic, audience behavior, and marketing strategies.
Offers a user-friendly interface and customizable dashboards for easy data analysis and reporting.
Integrates with major marketing and business intelligence tools for seamless workflow and data sharing.
Pricing can be relatively high for small businesses and startups.
Some data may not be accurate or up-to-date, especially for smaller websites and niche industries.
Limited support options, including only email and online ticketing for technical and customer support.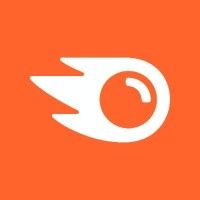 Product Description
Turn the algorithm into a friend. Make your business visible online with 55+ tools for SEO, PPC, content, social media, competitive research, and more.
Pros and Cons
Semrush offers a comprehensive range of tools for SEO, content marketing, competitor research, PPC, and social media marketing, making it a one-stop-shop for online marketing needs.
The platform provides insights on millions of national and local keywords, traffic analysis for any website, keyword and backlink gap analysis of competitors, and suggestions for improving search rankings based on real-time metrics.
Semrush is trusted by leading global brands and has won several international awards, providing credibility to its tools and services.
Semrush may be overwhelming for beginner marketers and small businesses, as it offers a wide range of advanced features that may not be necessary for their needs.
The pricing plans for Semrush can be expensive for startups and small businesses, especially if they don't require all the features offered by the platform.
Some users have reported that Semrush's keyword research data may not always be accurate, which can lead to ineffective campaigns if not verified and cross-checked with other tools.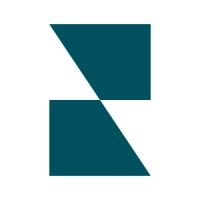 Product Description
Looking for the best online reputation management services? ✓ We turn customers into local advocates by building your brand's online & digital reputation.
Pros and Cons
Reputation is a software that manages consumer feedback from acquisition to loyalty.
Offers solutions for multiple industries like Automotive, Financial Services, Healthcare, Property Management, Restaurants & Hospitality, Retail and Senior Care.
The platform offers a centralized inbox to collect, track, and respond to feedback from leads and customers.
The article doesn't mention the price of the software, which could be a crucial deciding factor for some businesses.
It is not clear how user-friendly the software is and the learning curve for businesses to adapt to the new platform.
The article lacks customer reviews or testimonials, making it difficult to gauge the effectiveness of the software.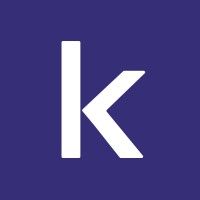 Product Description
Klue is a competitive intelligence platform that enables product marketers to collect, curate, and deliver competitive intelligence across every department of every business.
Pros and Cons
Collects competitive intel from millions of sources and uses AI to surface the most relevant competitive intelligence for your business.
Provides real-time intel through battlecards, newsletters, self-serve features, and integrations to efficiently support teams at scale.
Allows you to measure your revenue impact, battlecard consumption, and competitive win rates for a complete view of your competitive program's ROI.
No information provided on pricing.
The platform might be too advanced for small businesses or startups with a limited budget.
The platform seems to be heavily focused on competitive intelligence and may not offer much value in other areas of a business's go-to-market strategy.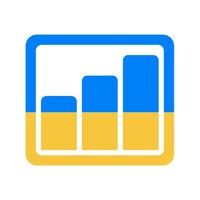 Product Description
SE Ranking is a reliable SEO platform for solving any SEO task. Accurate data, intuitive dashboards, and hassle-free reporting come at an affordable price.
Pros and Cons
SE Ranking offers real-time ranking positions of a website's keywords across major search engines, which can help users to understand their website's performance.
The platform provides over 800,000 customers ranking higher with SE Ranking, which is a testament to its effectiveness.
SE Ranking is user-friendly and intuitive, making it easy for individuals and teams to manage their SEO tasks.
Pricing plans may be considered expensive by some users.
The marketing plan feature is basic and may not provide enough guidance for those new to SEO.
The tool does not provide comprehensive social media management software, which may be a drawback for some users.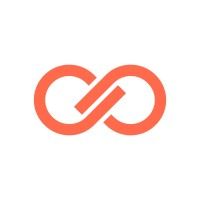 Product Description
Navigate the digital future with our global team of IT experts
Pros and Cons
Wide range of colors: Crayons come in a variety of colors, enabling users to create colorful and diverse drawings.
Easy to use: Crayons are user-friendly and easy for both kids and adults to utilize as they require no special skills.
Safe: Unlike other art mediums, crayons are non-toxic and pose no serious health risks if ingested or touched.
Fragile: Crayons are made from wax, which can be breakable and can lead to a mess for users.
Limited usage: While crayons are good for coloring, they cannot be used for more intricate artwork or techniques.
Temperature dependent: High temperatures can melt crayons, therefore they may not be ideal for outdoor activities in hot conditions.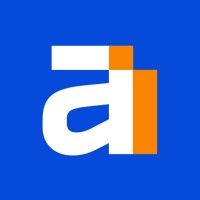 Product Description
You don't have to be an SEO pro to rank higher and get more traffic. Join Ahrefs – we're a powerful but easy to learn SEO toolset with a passionate community.
Pros and Cons
All-in-one SEO toolset to analyze competitors, audit, optimize website, find keywords, discover content ideas, and track ranking progress.
Petabytes of data collected and processed every day, making Ahrefs data trusted in the SEO industry.
Lots of educational materials available on their academy, blog, and YouTube channel.
Ahrefs can be quite expensive, especially for small businesses or individuals.
The UI (user interface) can be complex and overwhelming for beginners.
Limited free access to their core tools, with only some tools available for free on their Webmaster Tools account.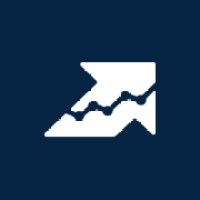 Product Description
Serpstat — SEO management platform. Smart and powerful tool for ✓ Backlinks Analysis ✓ Rank Tracking ✓ Keyword Research ✓ Competitor Analysis ✓ Site Audit.
Pros and Cons
Offers a complete research of SERP with advanced analytics.
Provides Backlink analysis with full backlinks data collected over the last 2 years.
Allows for Competitors research for monitoring the progress of competitors.
Only compatible with certain browsers.
Pricing may be a concern for small businesses or individuals.
Might take some time to learn how to use all the features effectively.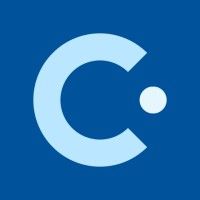 Product Description
Market and competitive intelligence software for businesses to collect, curate, and share actionable intelligence on competitors, customers, and industry segments across teams.
Pros and Cons
Fully-customizable M&CI platform designed to cater to your organization's needs.
Enrich your apps with noise-free, structured and machine-readable News API.
Provides intelligence to empower clients and businesses with Market and Competitive Intelligence for Consulting.
No mention of the pricing structure for the platform or News API.
Limited information on the specific features and capabilities of the platform.
No indication of how frequently the platform is updated and whether new features are added regularly.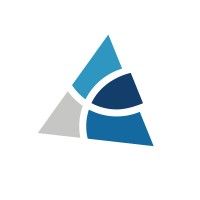 Product Description
Adthena is an award-winning search intelligence platform that helps brands, marketers, and agencies dominate their competitive landscapes.
Pros and Cons
Provides a comprehensive view of the whole market which can help in making strategic decisions and boost ROI.
Offers solution services with expert tailored consultancy to assist with achieving full potential.
Helps users save up to 20% on paid search budget with the innovative Brand Activator automation feature.
No information is provided about the pricing of the product or its subscription plans.
The product seems to heavily rely on Google Ads, which limits its usefulness for users who don't primarily use Google Ads for their marketing campaigns.
While the product is marketed as offering solutions for all industries, there is no specific information or features tailored towards specific industries. Product Description
Get the competitive intelligence insights you need to overcome your competition.
Pros and Cons
Kompyte provides real-time competitive intelligence to keep your sales team updated with the latest and greatest intel.
Battlecard templates are provided to curate key intelligence from any source and equip new sales reps to close every winnable deal.
Bi-directional integrations with CRMs and sales tools ensure the adoption of always updated Battlecards and reports to improve sales training.
The cost of Kompyte's competitive intelligence automation software is not mentioned in the passage.
The number of competitors that can be tracked through Kompyte is not specified in the description.
The level of customization or how tailored the templates can be for a specific organization is not indicated in the passage.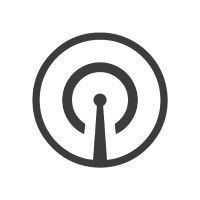 #12
Pathmatics by Sensor Tower
Product Description
Understand your impact in the digital and mobile economy with Sensor Tower's comprehensive highly accurate app store analytics and unique engagement insights
Pros and Cons
Sensor Tower Ad Intelligence enables users to streamline campaigns and improve the way their application talks.
The product covers various social media channels, including Facebook, Instagram, and Snapchat to provide comprehensive coverage.
Pathmatics can provide customized reports tailored to a user's business, which can help when making strategic decisions.
There is no information about pricing or cost available in the passage, making it difficult to determine the affordability of the product.
The product appears to be aimed mainly at marketers, so it may not be beneficial for those outside that field.
The passage is quite technical and may be challenging for someone without a background in digital marketing or advertising to understand. Product Description
WebCEO is an all-in-one SEO platform with a set of 23 effective online SEO tools for digital marketing. Trusted by 1,500,000+ users.
Pros and Cons
Provides 23 pro-level SEO software tools for keyword research, ranking checking, site auditing, backlink monitoring, social media analysis and competitor research.
Allows team collaboration without sharing full-level access to the account.
Offers customizable SEO reports with marketing metrics and blended data, which can be sent automatically on schedule.
Plans start from $99/month, which may not be affordable for small businesses.
Some of the features are only valuable for agencies with multiple client sites.
The site requires visitors to accept cookies, which could be a turn-off for some users concerned with privacy. Product Description
Ad Intelligence used by media planners, sellers, and buyers to strategically outperform their competition. Try It Today!
Pros and Cons
MediaRadar provides a one-stop-shop for advertising data analysis in real time.
The platform is used by both media selling and buying teams for effectively increasing revenue and creating the best media mix.
MediaRadar has a broad depth of advertising data, providing valuable insights in one clear and concise platform.
MediaRadar might be too expensive for small businesses on a tight budget.
Some businesses may prefer other advertising intelligence platforms with different features and pricing structures.
At times, the platform could be overwhelming for new users who require time to learn and navigate effectively. Product Description
Check your Website with the free SEO software and tools from Seobility. Get insights to improve your search engine optimization.
Pros and Cons
Seobility offers a comprehensive on-page analysis for complete website optimization.
It provides a continuous review of the website for sustained optimization.
Seobility's dashboard gives an overview of all running projects, easy to do checks, and monitors SEO backlinks.
Seobility is an online SEO software, which might not be suitable for those who prefer desktop-based software.
The software's free version is limited, catered to website owners with just a few pages to analyze.
Its services come at a premium price, which might not be feasible for small businesses or individuals.
Missing a tool?
List it here

->
Frequently asked
questions
The best competitive intelligence software depends on your business needs. Popular options include Crayon, Kompyte and SEMrush. Evaluate pricing, features, data sources, user interface, and customization options to find a software that meets your specific needs and goals.
Competitive intelligence software provides benefits such as monitoring and tracking competitors, their strategies, strengths, and weaknesses. It helps businesses make informed decisions, identify new market trends, target new customers, and improve product development. This leads to increased market share, revenue, and growth opportunities.
The common use of competitive intelligence software is to gather and analyse data on competitors and their strategies. It enables businesses to make informed decisions on pricing, marketing, and product development. It also provides features for monitoring social media, tracking industry trends, and identifying new market opportunities.
Features to consider when selecting competitive intelligence software include data collection and analysis capabilities, real-time monitoring, competitor benchmarking, market trend analysis, social media tracking, customizable alerts, user-friendly interface, and customer support. These features enable businesses to make informed decisions, stay ahead of the market, and gain a competitive advantage.
Competitive intelligence software is used across various industries, including finance, healthcare, technology, and manufacturing. This valuable tool helps businesses of all sizes and sectors to gather and analyze competitor information, industry trends, and market insights to make informed business decisions.
The cost of competitive intelligence software varies depending on factors such as the provider, features, and level of service required. Prices range from free plans with limited features to monthly subscriptions starting at $50 to $500 or more for enterprise-level solutions.
Yes, there are free competitive intelligence software tools available. Some popular options include SimilarWeb, SEMrush, and Feedly. These tools offer limited features in their free plans but can still provide valuable insights into competitors' online strategies. However, businesses may need to upgrade to a paid plan to access advanced features.
Competitive intelligence software requires a moderate level of technical expertise. It usually offers user-friendly interfaces, but advanced features like data analytics or integrations with other tools may need technical skills. Support resources are available in case of difficulties.
How to use this page to find the right software
Identify your needs and requirements from the software. Consider factors like functionality, features, platform compatibility, budget, and any specific industry or personal preferences.
Based on your needs, prioritize the features or functionalities that are essential for your software.
Explore the website link of each software to gather more detailed information about it.
Elevate your marketing campaigns with interactivity
📈 Increase engagement and conversions with interactive emails
✉️ Automate lifecycle email marketing for pin-point targeting with emails
⚡ Nurture leads with fun widgets like spin-the-wheel, quizzes, polls, etc
Early stage startup? These tools might help you
Better emails. less work.
super growth.