Best Domain Registration Software in 2023
Are you looking for a Domain Registration Software for your business? You have come to the right page. This guide will help you discover the best Domain Registration Software of 2023 and along with a deep dive into their features, pricing, rating, etc.
What is Domain Registration Software?
Domain registration software simplifies the process of purchasing and managing domain names for a website. These tools offer various features including checking domain availability, suggesting alternative domain names, registering multiple domain names at once, and managing domain renewal. With domain registration software, users can save time and easily manage their domain portfolio, helping to establish a strong online presence.
How Domain Registration Software work or function?
Domain registration software works by providing a platform for individuals or businesses to search and register domain names for their websites. The software checks the availability of the desired domain names and guides the user through the registration process. It also offers additional features such as domain transfer, automatic renewal, and DNS management. The software ensures the security of the user's information and provides customer support for any issues related to domain registration.
Benefits of Domain Registration Software?
Benefits of domain registration software:
Saves time and effort by automating the domain search and registration process
Enables quick and easy domain management, including renewals and transfers
Provides access to a range of domain extensions and pricing options
Enhances security with features such as DNS management and domain locking
Allows businesses to establish their online presence with a unique and memorable domain name
How we curated this list
We conducted extensive research to identify a wide range of software options within each category. This involved exploring online resources, industry publications, software directories, and user reviews. Please note that the pricing and features mentioned here are subject to change. We recommend you to visit the product website for the latest information before making a decision.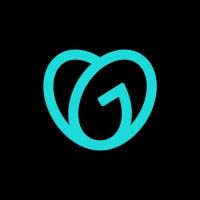 Product Description
Pros and Cons
Wide range of affordable web hosting packages to suit different needs.
Easy to use website builder with attractive templates.
24/7 customer support available through chat, phone and email.
Aggressive upselling during checkout process.
Limited email storage space in some hosting plans.
Renewal prices can be higher than initial sign-up prices.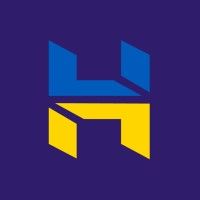 Product Description
Choose Hostinger and make the perfect website. From Shared Hosting and Domains to VPS and Cloud plans. We have all you need for online success.
Pros and Cons
The hosting offers a variety of options, including WordPress hosting, VPS hosting, and cloud hosting.
Hostinger provides a website builder that gives users the ability to create websites with ease.
The company offers a money-back guarantee and 24/7 customer support.
There is limited information on the specific features of the different plans.
It is unclear how many of the free bonuses are available with each plan.
Some customers reported issues with uptime and website speed. Product Description
Find your place online with a domain from Google, powered by Google reliability, security and performance.
Pros and Cons
Offers a wide range of domain options with over 300 domain endings to choose from.
Provides 24/7 Google support, ensuring that users can receive assistance whenever they need it.
Offers easy-to-use website design tools, allowing users to build their website without the need for coding.
Pricing for domains starts at $/year, which may be expensive for some users.
Some features such as email forwarding and privacy protection may require additional fees.
Google Domains only offers basic website design tools and may not be suitable for those looking for more advanced website customization options.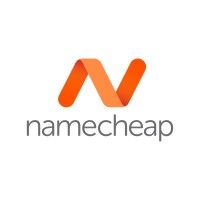 Product Description
Register domain names at Namecheap. Buy cheap domain names and enjoy 24/7 support. With over 16 million domains under management, you know you're in good hands.
Pros and Cons
Affordable pricing: Namecheap offers domain registration and services at an affordable price point compared to other competitors.
User-friendly interface: Its easy-to-use dashboard makes it simple for users to navigate and manage their domains.
Strong customer support: Namecheap provides 24/7 live customer support, with users reporting high levels of satisfaction with their interactions.
Add-on fees: Some features, such as WHOIS protection or email forwarding, require additional paid subscriptions beyond the initial domain purchase.
Limited upselling: While some users may appreciate this, others may find that Namecheap doesn't offer as many upsell options as other domain providers.
Inconsistent uptime reports: Some users have reported occasional issues with domain uptime and performance, which may impact their website's reliability.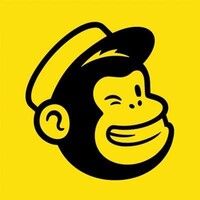 #5
Mailchimp All-in-One Marketing Platform
Product Description
Grow your business on your terms with Mailchimp's All-In-One marketing, automation & email marketing platform. Easy to use - start for free!
Pros and Cons
The product offers a variety of tools for online businesses, including website creation and online store launch with marketing tools.
It provides audience management, creative tools, marketing automation, insights, and reports to streamline marketing planning.
The product offers integrations with over 300 digital tools including Google Analytics, QuickBooks Online, and Instagram.
The product can be overwhelming for small businesses as it provides a wide range of features which they may not need.
Some features such as premium plans may be expensive for small businesses.
The product requires time investment to learn and implement effectively.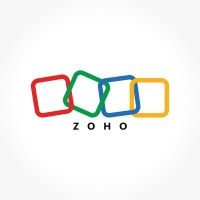 Product Description
Ad-free Business Email Hosting with a clean, minimalist interface. Integrated Calendar, Contacts, Notes, Tasks apps. Free for up to 5 users.
Pros and Cons
Zoho Mail provides secure and encrypted email hosting, ensuring unparalleled security and privacy for businesses.
Zoho Mail offers extensive control panel access for managing user preferences, email retention, and e-Discovery processes.
The service also provides a unique "Streams" feature that facilitates team collaboration via file sharing, task management, and email commenting.
To access some of the advanced features, Zoho Mail requires a paid subscription, which may be costly for small businesses or individuals.
While Zoho Mail offers migration tools for switching from other email providers, the process may still be challenging for some users.
Some users may prefer other email providers or productivity suites, such as Gmail or Office 365, for their familiarity or more comprehensive feature set.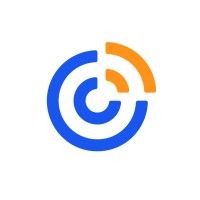 Product Description
With Constant Contact, you can create effective email marketing and other online marketing campaigns to meet your business goals. Start your FREE trial today!
Pros and Cons
Easy-to-use email marketing platform for beginners.
Robust analytics and reporting tools to track campaigns.
Offers custom templates and a large image library for creating professional emails.
Limited customization options compared to advanced email marketing platforms.
Pricing increases significantly as the subscriber list grows.
Lack of integrations with popular customer relationship management (CRM) software.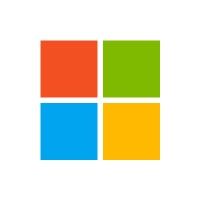 #8
Azure Active Directory Domain Services
Product Description
Explore Azure Active Directory Domain Services (Azure AD DS) and manage your domain controllers in the cloud. Save costs with managed domain services.
Pros and Cons
Azure offers a wide range of products and services to support various workloads and applications, making it a versatile solution for businesses.
Azure has a global infrastructure that ensures high availability and scalability, providing reliable cloud computing solutions.
Azure offers customer enablement tools, resources, and support to help businesses adopt the cloud and achieve their goals.
Azure can be complex to manage and configure, especially for businesses with limited IT expertise and resources.
Azure pricing can be confusing with various pricing models, and it can be challenging to estimate the cost of services accurately.
Azure requires a reliable internet connection for optimal performance, which can be a challenge for businesses with poor connectivity or remote locations.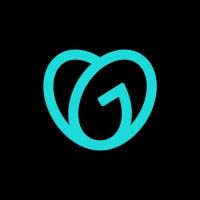 #9
GoDaddy Domain Transfer
Product Description
Pros and Cons
Easy and hassle-free domain transfer process with 24/7 customer support.
Competitive pricing with no hidden fees.
Option to transfer multiple domains at once.
Limited payment options.
No automatic renewal of transferred domains.
Only available for certain types of domains and TLDs.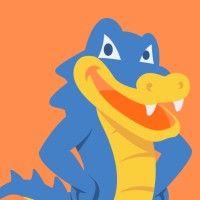 Product Description
Pros and Cons
HostGator provides assistance to users who face difficulties accessing the website through phone support.
They have a customer service team available to respond to user queries and offer assistance.
HostGator website provides security measures to ensure that users' browsing experience is safe and secure.
No mention of accessibility tools on the website
The process of verifying that the user is human might be time-consuming and inconvenient
No details about the types of security measures implemented on the website are provided.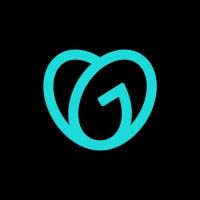 #11
GoDaddy Domain Auctions
Product Description
GoDaddy Domain Auctions is the ultimate destination for buying and selling premium domain names. With millions of listings, buyers can find the perfect domain to suit their needs while sellers have access to the largest pool of potential buyers. Featuring easy bidding, secure transactions, and expert support, GoDaddy Domain Auctions takes the hassle out of buying and selling premium domains.
Pros and Cons
Wide selection: GoDaddy Domain Auctions offer a vast selection of domain names to choose from.
Competitive prices: The platform offers domain names at competitive prices with a bidding system that ensures fair market value.
Support: GoDaddy Domain Auctions have a dedicated customer support team that helps users throughout the process.
Complexity: Auctions can be complicated for inexperienced users, causing confusion and difficulty in the bidding process.
Fees: GoDaddy Domain Auctions charge a transaction fee for both buyers and sellers, which can add up substantially over time.
High competition: With hundreds of thousands of bidders, securing a domain name can become challenging due to the high competition on the platform. Product Description
Grow your business online with our one-stop solution to build a stunning website. Register your domain today! Includes personal email, SSL, 24/7 support and more.
Pros and Cons
The musician LIND is releasing a new album with a diverse range of songs, including rockers, acoustics, piano ballads, and reggae influences.
The album features both original songs and a cover of a classic 1981 song by The Fixx.
The album is being preceded by multiple singles, allowing fans to preview and get excited about the upcoming release.
The passage does not provide any information on the cost of the album or where it will be available for purchase.
It is unclear from the passage whether LIND's music will appeal to a wide audience or just fans of his specific genre.
The release date of the album, October 9th, may be too far in the future for fans who are eager to hear new music from LIND. Product Description
Bluehost, a Newfold Digital company, offers reliable web hosting services to help WordPress users create and maintain their web presence with ease. Founded in 2003, Bluehost is a trusted and user-friendly option for novices and experts alike.
Pros and Cons
Affordable pricing plans
User-friendly interface
Reliable uptime and website speed
Limited website builder options
No free SSL certificate
Occasional customer support delays Product Description
Affordable and scalable Cloud SSD based Web Hosting for your websites with 24/7/365 Technical Support Assistance!
Pros and Cons
Affordable hosting plans
Excellent customer support
Wide range of hosting options
Limited data center locations
No monthly payment option
Relatively new in the market, with less established reputation. Product Description
Pros and Cons
Affordable pricing for domain registrations and renewals.
Transparent pricing with no hidden fees or surprises.
Offers free WHOIS privacy protection for all domains.
Limited additional services and features compared to other domain registrars.
No website building or hosting options available.
Support options are limited to email and ticket support.
Missing a tool?
List it here

->
Frequently asked
questions
The best domain registration software depends on your specific needs and preferences. Some popular options include GoDaddy, Namecheap, and Domain.com. Consider features, pricing, customer support, and domain extension options before making a decision.
Domain registration software offers benefits like easy domain name search, quick management of multiple domains, domain suggestion tools, automatic renewal reminders, DNS management, and secure domain transfer. It streamlines the process of acquiring, managing, and protecting domain names, improving brand recognition and online credibility for businesses.
The common use of domain registration software is to search, register, and manage domain names for a website. It enables businesses and individuals to choose a unique domain name, ensure availability, and secure ownership. It also provides features for domain privacy, DNS management, and domain transfer.
When choosing domain registration software, consider features such as ease of use, security, domain management tools, domain transfer options, pricing, customer support, and integration options. These features will help you securely manage and optimize your domain registration process.
Domain registration software is primarily used by the web hosting and IT industry. It helps domain registrars streamline the process of buying and managing domains on behalf of their clients.
The cost of domain registration software varies based on factors like provider, options, and domain extensions. It can range from free plans with limited extensions to yearly subscriptions starting at $2 to $50 or more, depending on the number and type of domains needed.
Yes, there are free domain registration tools available. Some popular options include Freenom, Dot.tk, and InfinityFree. However, these free services often have limitations on the domain extensions and customization options available. Paid domain registration services may offer more flexibility and support.
Domain registration software is designed to be user-friendly, requiring minimal technical expertise. Basic computer skills and understanding of domain registration concepts are generally enough to get started. However, advanced features or complex domain configurations may require some technical knowledge or assistance from support resources.
How to use this page to find the right software
Identify your needs and requirements from the software. Consider factors like functionality, features, platform compatibility, budget, and any specific industry or personal preferences.
Based on your needs, prioritize the features or functionalities that are essential for your software.
Explore the website link of each software to gather more detailed information about it.
Empower your startup's growth trajectory with interactive emails
✉️ Set up and start email marketing in a few hours today
🤝 Boost sales with meeting/demo bookings inside the email
🔑 Set up your password reset and other transactional emails in minutes
Early stage startup? These tools might help you
Better emails. less work.
super growth.