Best Retargeting Software in 2023
Are you looking for a Retargeting Software for your business? You have come to the right page. This guide will help you discover the best Retargeting Software of 2023 and along with a deep dive into their features, pricing, rating, etc.
What is Retargeting Software?
Retargeting software helps businesses to show targeted ads to people who have previously interacted with their website or mobile app. It allows marketers to create ad campaigns that target specific people who have shown interest in a brand's products or services. This software uses cookies or pixels to track users' behavior on a website and then shows them relevant ads across various platforms like social media, search engines, and other websites. Retargeting software helps marketers to increase brand awareness and conversion rates by reminding potential customers of their interest in a product or service.
How Retargeting Software work or function?
Retargeting software uses cookies and ad placements to target users who have previously interacted with your website, but didn't convert into a lead or sale. It works by showing these users relevant ads as they continue to browse the internet, reminding them of your brand and encouraging them to return to your site and complete a desired action. Retargeting software also allows for tracking and analytics, providing insights into ad performance and user behavior.
Benefits of Retargeting Software?
Benefits of Retargeting Software:
Helps businesses reach potential customers who have already shown interest in their products or services, increasing the likelihood of conversion.
Provides personalized and targeted ad campaigns that can improve click-through and conversion rates.
Can lead to a higher return on investment (ROI) as it targets a more specific audience.
Allows businesses to analyze performance metrics and optimize ads in real-time, leading to improved campaign effectiveness.
Enhances brand awareness and recognition by consistently re-engaging customers with relevant content.
How we curated this list
We conducted extensive research to identify a wide range of software options within each category. This involved exploring online resources, industry publications, software directories, and user reviews. Please note that the pricing and features mentioned here are subject to change. We recommend you to visit the product website for the latest information before making a decision.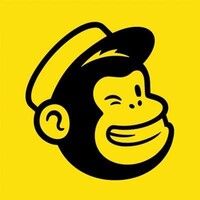 #1
Mailchimp All-in-One Marketing Platform
Product Description
Grow your business on your terms with Mailchimp's All-In-One marketing, automation & email marketing platform. Easy to use - start for free!
Pros and Cons
Offers a range of products and services from websites, online stores, appointment scheduling to domains and digital ads.
Provides various audience management tools including segmentation, behavioral targeting, and predicted demographics to personalize marketing strategies.
Creative tools like Content Studio and Creative Assistant can help startups and small businesses with graphic design and branding.
Pricing plans might not be affordable for small or new businesses, as the premium plan starts at $350 per month for 10,000 contacts.
Mailchimp mainly focuses on email marketing, but its competitors offer more integrated marketing strategies that include SEO, social media, and content marketing.
Mailchimp may not be suitable for businesses operating outside the US and Canada as it has limited integrations with payment gateways and shipping providers in other regions.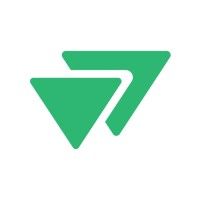 #2
RollWorks Account-Based Platform
Product Description
Say hello to the RollWorks account-based marketing (ABM) platform, the B2B and ABM solution shown to deliver over 5X the ROI of other ABM platforms.
Pros and Cons
RollWorks offers a complete account-based marketing platform that helps B2B marketing and sales teams of all sizes accelerate revenue growth through effective cross-channel campaigns.
The platform uses proprietary data and machine learning to identify best-fit accounts and key contacts, thus allowing businesses to confidently grow revenue by focusing on the right accounts at the right time.
RollWorks provides full visibility into the effectiveness of a company's ABM campaign, allowing them to measure the impact of their campaigns at both the account and contact level.
The platform may be more suitable for B2B businesses than B2C as it primarily targets identifying and engaging with target accounts.
The pricing of RollWorks may not be affordable for smaller businesses or startups.
As the platform is relatively new, it may not have a wide range of integration options with other marketing tools.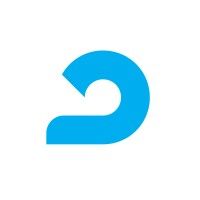 Product Description
With AdRoll's AI-driven marketing software, you can get sophisticated audience targeting, cross-channel engagement, advanced measurement and attribution, all in one place. Build a brand customers love, turn more visitors into customers, and grow customer loyalty with AdRoll's growth platform.
Pros and Cons
AdRoll offers a one-stop platform to manage campaigns across 500+ platforms, saving time and energy for marketers.
The automation builder feature provides full control of campaigns across display, social, and email, making it easier to manage campaigns from a single platform.
AdRoll has managed services that can act as an extension to a marketer's team, providing a dedicated platform expert to promote marketing goals and maximize ROI.
Pricing information is not provided and requires contacting the company for a quote, making it difficult to evaluate the platform against competitors based on cost.
AdRoll's AI capabilities for re-targeting and brand awareness may not be useful or as effective for every business type.
The amount of data and advertising options available may be overwhelming for smaller businesses or first-time marketers.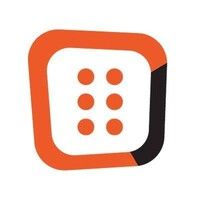 Product Description
Website personalization made easy. Treat your visitors like people, and increase conversions, grow your lists and boost sales – all in one place.
Pros and Cons
Offers a variety of solutions to improve website experience and boost sales.
Has over 300 pre-designed popup templates to choose from.
Provides personalized customer experiences with laser-targeted messages.
No information provided about pricing or cost.
It is unclear how difficult or time-consuming it may be to set up the campaigns.
No information on whether it integrates with certain e-commerce platforms or applications.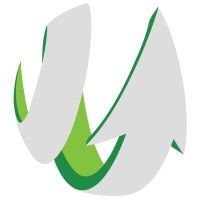 Product Description
Bring all your retargeting advertising together into one powerful application. Setup takes minutes. See results immediately. Try it today!
Pros and Cons
One powerful application for all retargeting needs.
Easy to set up and use.
Various channels like Web Retargeting, Facebook Retargeting, Shopify Retargeting, Dynamic Retargeting, Cross-Device Retargeting, Mobile Retargeting, Twitter Retargeting, and Connect Platform available.
No information about the cost after the $100 credit is exhausted.
No mention of customer service availability or support.
No information about the target audience or if it works only for specific industries or businesses.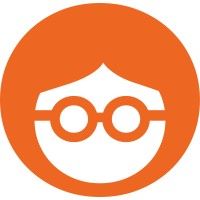 Product Description
Outbrain is the technology company powering the discovery feeds on your favorite media.
Pros and Cons
Outbrain is a reliable and trusted technology company that powers the discovery feeds on top media platforms.
Outbrain provides a platform for advertisers to connect with consumers discovering content on the open web, which can be an effective way to reach potential customers.
Outbrain Smartfeed is a preferred discovery feed on the open web that can turn visitors into engaged audiences.
Outbrain's services are primarily for advertisers and media owners, so individuals who do not fall into those categories may not find the platform useful.
Some users may find Outbrain's personalized recommendations intrusive or disruptive to their browsing experience.
Outbrain's technology may face potential security threats or data breaches, which could compromise personal information and damage the company's reputation.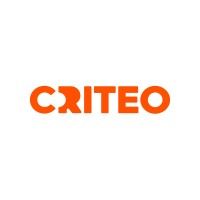 Product Description
Activate the world's largest set of commerce data to bring richer experiences to consumers with our Commerce Media Platform.
Pros and Cons
Offers a unified platform that directly connects advertisers with retailers and publishers to drive commerce on the open internet.
Provides different solutions to meet the unique needs of marketers and media owners, from the world's largest brands to DTC and ecommerce businesses, retailers, and publishers.
Offers AI-powered technology built for commerce that continuously learns from shoppers to maximize performance and deliver desired outcomes.
Some of the solutions and features mentioned are "coming soon," which may indicate that they are not yet available for use.
No pricing information is provided, so it is unclear how cost-effective the platform is compared to competitors.
It is not clear if the platform offers any unique or innovative features that set it apart from other advertising and monetization platforms.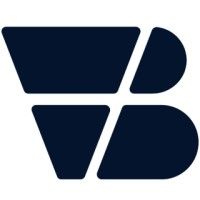 Product Description
All-in-one marketing lead generation agency to automate the acquisition of B2B customers with lead generation and sales acceleration. Make failure impossible!
Pros and Cons
Offers an all-in-one, done-for-you customer acquisition solution for B2B businesses.
Provides an eco-system that combines the power of single-channel solutions with conditional logic workflows.
Offers a global database of over 500 million contacts and proprietary emailing platform to identify and reach ideal prospects.
The pricing may be expensive for smaller businesses.
Might be too focused on B2B businesses and not suitable for B2C businesses.
The focus on automation and AI might not work for businesses that prefer a more hands-on approach to customer acquisition.

Product Description
Pros and Cons
Offers ABM capabilities to engage target accounts.
Integrates with existing marketing technology stack.
Provides personalized content to enrich customer experience.
Expensive pricing model may not be suitable for small businesses.
Limited reporting and analytics features.
Requires a significant investment of time to set up and optimize.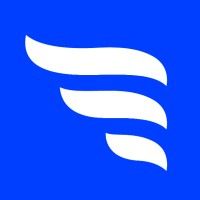 Product Description
ConvertFlow is the all-in-one marketing funnel builder for ecommerce. Launch popups, landing pages, quizzes & more—without developers. Try FREE today!
Pros and Cons
ConvertFlow offers a comprehensive set of tools for various stages of the funnel including pop-ups, quizzes, landing pages, and more.
The platform has a wide range of templates available for users to choose from, making it easy to launch campaigns quickly without the need for coding knowledge.
ConvertFlow integrates with many popular marketing tools and platforms, allowing for a seamless workflow.
While ConvertFlow has a free plan available, many of the more advanced features require a paid subscription, which may not be feasible for smaller businesses.
Some users may find the platform overwhelming or difficult to navigate, especially if they are new to marketing automation.
Despite its many features, some users may find ConvertFlow lacking in certain areas, such as advanced analytics or customization options. Product Description
Convertful is the highest-rated lead capture software for converting your users into new email subscribers or sales.
Pros and Cons
Offers a range of lead capture tools such as pop-ups, scroll boxes, floating bars, and more.
Integrates with popular apps like WordPress, Shopify, Google Tag Manager, Mailchimp, HubSpot, and more.
Provides free tools such as a statistical significance calculator, UTM builder, and eBook templates.
No information about the pricing is provided on the website.
The product may require a learning curve to effectively use its various features.
Some users may find certain lead capture features, like pop-ups, intrusive and disruptive to the user experience. Product Description
Our platform addresses the problem of low conversion rates for digital ads in businesses with long offline sales cycles and large transactions like Real Estate, Financial Services, EdTech or SaaS. Our tech helps to improve ad efficiency or boost customer acquisition by 1.5x-2.0x via four tools. Get started!
Pros and Cons
Accurate value-based scores for ad campaign optimization and forward-looking attribution.
Real-time predictive engine calculates probability to buy expected LTV for every website visitor.
Platform provides the biggest efficiency gains for businesses with narrow target audience, large and variable transactions, significant offline component, and long sales cycle.
Tomi.ai is created for businesses with a lead-to-sale cycle of 2 weeks or longer.
Depending on the sales cycle, the ML model training can take up to 1-2 weeks.
The platform is best suited for businesses in Real Estate, Financial Services, SaaS, or EdTech. Product Description
Built for the professional marketer, our comprehensive suite of integrated marketing tools will upgrade the way you leverage your site traffic.
Pros and Cons
Justuno offers advanced personalization features that can help businesses tailor their online experiences to individual customers.
The company provides excellent customer support, which can be helpful for businesses that need help with technical issues or have questions about using the product.
Justuno offers case studies that demonstrate the product's effectiveness, which can help businesses make a more informed decision about whether to use it.
Pricing for Justuno is not clearly presented in the passage, which could be a potential drawback for businesses trying to compare the product to similar offerings.
Some of the product's features, such as gamification and SMS collection, may not be relevant to all businesses.
Justuno's focus on ecommerce and subscription-based services may make it less appealing to businesses in other industries. Product Description
Unify your nonprofit marketing efforts in a single platform that offers detailed analytics, targeted digital advertising, social ads, peer-to-peer, and more.
Pros and Cons
Feathr provides unprecedented visibility into the interests and activities of nonprofit supporters or members.
It allows organizations to run omnichannel marketing campaigns to reach their people with personalized messaging wherever they choose to spend their time.
Feathr offers real-time reports that showcase marketing's impact and ROI across audiences and channels.
The pricing of Feathr's nonprofit marketing platform is not mentioned in the passage, which may make it difficult for organizations to determine if it fits their budget.
The passage does not mention whether Feathr's platform has a steep learning curve, which could affect its user-friendliness for nonprofits with limited marketing experience.
Feathr's integration with other tools is mentioned, but specific integrations are not, so organizations may have to spend additional time researching which tools Feathr is compatible with to determine if it is the right fit. Product Description
Launch, analyze, automate, and scale your Facebook and Google ads with Scalify! Start a 7-day free trial today and get the #1 social media software today!
Pros and Cons
Scalify offers a beginner-friendly interface and clear instructions for launching ad campaigns, making it easy for users to get started without having to deal with complex ad management platforms.
It provides a single source of truth for tracking business operations and key performance indicators, allowing users to make data-driven decisions to improve their marketing and reduce costs.
Scalify's automation features help users optimize ads to increase return on ad spend without increasing their cost per result, providing a cost-effective way to scale ad campaigns.
Scalify may not be suitable for advanced users who require more customization options or greater control over their ad campaigns.
While Scalify integrates with different platforms such as Shopify and Woocommerce, it may not be compatible with all ecommerce platforms.
While Scalify has a 24/7 support team, there may be limitations to the level of support provided and response times may vary.
Missing a tool?
List it here

->
Frequently asked
questions
The best retargeting software varies based on your specific needs and goals. Popular options include AdRoll, Perfect Audience, and Retargeter. Evaluate features, pricing, scalability, and integration capabilities to find the software that aligns with your business requirements.
Retargeting software helps businesses to reach potential customers who have previously shown interest in their products/services. It delivers targeted, personalized ads to these customers, boosting brand recognition, customer engagement, and sales conversion rates. Additionally, retargeting software enables precise ad placement, cost-effectiveness, and detailed audience analytics, making it an effective marketing tool.
The common use of retargeting software is to track website visitors who did not convert and display targeted ads to them. It enables businesses to increase brand awareness, remind potential customers of products/services, and drive conversions. It also provides features for segmentation, automation, tracking, and analytics to optimize campaign performance.
When choosing retargeting software, consider features like audience segmentation, ad campaign management, conversion tracking, automatic bidding, custom audiences, real-time bidding, cross-device tracking, performance analytics, integration options, and customer support. These features will help you effectively retarget your website visitors and improve your advertising ROI.
Various industries like e-commerce, retail, B2B services, travel, hospitality, media, and entertainment use retargeting software to show targeted ads to people who have previously interacted with their website or mobile app. It helps businesses to increase their conversion rates and ROI by keeping their brand in front of potential customers.
The cost of retargeting software varies depending on factors like features, provider, and level of service required. Prices can range from free plans with basic features to monthly subscriptions starting at $10 to $500 or more. It's important to choose a plan that meets your needs while fitting within your budget.
Yes, there are free retargeting software tools available. Some popular options include Google Ads Remarketing, Facebook Retargeting Ads, and AdRoll. However, these free plans often have limitations on audience size, ad frequency, and customization options. They can still be effective for small businesses or those with basic retargeting needs.
Retargeting software usually requires basic technical knowledge such as installing tracking codes, creating audiences and setting up campaigns. However, more advanced features such as advanced audience segmentation or custom data integration may require some technical expertise or assistance from support resources.
How to use this page to find the right software
Identify your needs and requirements from the software. Consider factors like functionality, features, platform compatibility, budget, and any specific industry or personal preferences.
Based on your needs, prioritize the features or functionalities that are essential for your software.
Explore the website link of each software to gather more detailed information about it.
Elevate your marketing campaigns with interactivity
📈 Increase engagement and conversions with interactive emails
✉️ Automate lifecycle email marketing for pin-point targeting with emails
⚡ Nurture leads with fun widgets like spin-the-wheel, quizzes, polls, etc
Early stage startup? These tools might help you
Better emails. less work.
super growth.