Best Social Customer Service in 2023
Are you looking for a Social Customer Service for your business? You have come to the right page. This guide will help you discover the best Social Customer Service of 2023 and along with a deep dive into their features, pricing, rating, etc.
What is Social Customer Service?
Social customer service software enables companies to provide customer support and engage with customers through various social media platforms. It allows businesses to manage customer queries and complaints in a timely manner, as well as monitor and analyze customer feedback and sentiment. With social customer service software, companies can enhance their reputation by addressing customer issues and building stronger relationships with their audience on social media.
How Social Customer Service work or function?
Social customer service is the process of addressing customer queries and issues through social media channels such as Twitter, Facebook, or Instagram. By monitoring and responding promptly to these engagements, companies can enhance customer satisfaction, build brand loyalty, and promote positive word-of-mouth. Social customer service also enables companies to track and analyze customer sentiment and feedback, providing valuable insights that can inform future marketing campaigns and product development.
Benefits of Social Customer Service?
Benefits of Social Customer Service Software:
Helps in responding to customer inquiries and complaints effectively
Increases customer satisfaction and loyalty by providing prompt responses
Can be used to track customer sentiment and feedback for better service
Provides insights into customer behavior and preferences
Enables cross-functional collaboration across teams to resolve issues quickly
Offers social listening capabilities to monitor brand reputation and address potential crises promptly.
How we curated this list
We conducted extensive research to identify a wide range of software options within each category. This involved exploring online resources, industry publications, software directories, and user reviews. Please note that the pricing and features mentioned here are subject to change. We recommend you to visit the product website for the latest information before making a decision.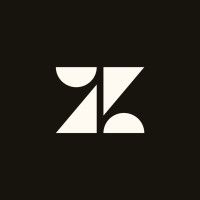 Product Description
Zendesk is award-winning customer service software trusted by 200K+ customers. Make customers happy via text, mobile, phone, email, live chat, social media.
Pros and Cons
Offers a complete service solution for customer support through Zendesk for service.
Provides a modern sales solution through Zendesk for sales.
Offers a fast and flexible Sunshine platform with open integrations and partner support.
No clear information about prices and plans for their products and services.
Limited information on the page about product features and capabilities.
The page contains unnecessary content like the 404 error message and the lengthy footer with repeated information.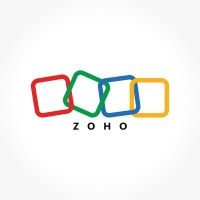 Product Description
Zoho Desk is an online customer service help desk software for happier customers, empowered agents, and healthier businesses. Get a 15-day free trial.
Pros and Cons
Zoho Desk offers a 15-day free trial, which allows businesses to test out the product before committing to a subscription.
It has won several awards, including the Highest Satisfaction Award in G2's Best software products 2022 and Quality Choice Badge by Crozdesk's Top Ranked Solution 202-
Zoho Desk integrates with over 200 of the most popular third-party app extensions and more than 45 native apps, making it a versatile solution that can work with a variety of business tools.
While Zoho Desk offers a customizable workspace, some users may find the interface overly complex or confusing.
Zoho Desk may not be suitable for all types of businesses, especially those with very specific or unique customer service needs.
Zoho Desk has a mobile app for Android and iOS, but it may not offer all of the features available on the desktop version.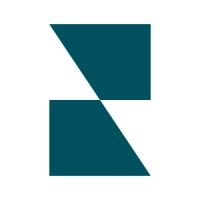 Product Description
Looking for the best online reputation management services? ✓ We turn customers into local advocates by building your brand's online & digital reputation.
Pros and Cons
Reputation provides various solutions, including managing business listings, reviews, surveys, social media, insights, inbox, actions, and competitive intelligence, all in one platform.
Reputation is trusted by well-known brands such as General Motors, Us Bank, and Costco Wholesale, showcasing reliability and credibility.
Reputation helps businesses increase visibility, improve customer satisfaction, and boost sales, which could be beneficial for companies looking to grow their online presence.
No information provided about the pricing of Reputation's services, making it difficult to assess whether it would be affordable for small businesses or startups.
The passage is written in a very technical manner, making it hard for some readers to understand the product's features and benefits fully.
Reputation seems to focus more on external reputation management rather than helping businesses improve their overall customer experience, which could be a limitation for companies seeking an all-encompassing solution.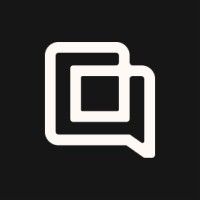 Product Description
Helpdesk designed for e-commerce stores. Provide multichannel customer service from a single app. Gain productivity with automated responses to common requests.
Pros and Cons
Centralizes all support channels (email, social media, live chat, voice, SMS) for better efficiency and faster response time.
Offers automation features such as rules, macros, and self-service, which save time and streamline support processes.
Provides advanced analytics and performance insights to help monitor and improve support performance and customer satisfaction.
Gorgias is specifically designed for ecommerce businesses, so it may not be suitable for other types of businesses.
The pricing structure may not be affordable for small businesses or startups.
Some of the features, such as voice and SMS support, require additional add-ons and may result in additional costs.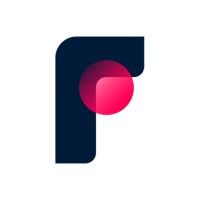 Product Description
How teams deliver exceptional service at scale: Front is a new way to route, respond to, and measure all your customer conversations.
Pros and Cons
Centralized channels and automated message routing saves time and eliminates the need for manual work.
Integration with third-party platforms provides for a comprehensive view of a customer's history and account information.
Built-in collaboration tools allow for efficient drafting and sharing of customer responses among team members.
The product may require some initial setup and training, which could pose a learning curve for some users.
Depending on the size and complexity of the organization, Front may not be able to meet all its unique needs.
The cost may be prohibitive for some businesses, especially those with a limited budget.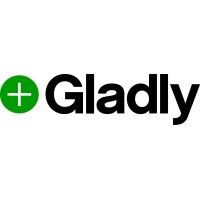 Product Description
Customer service platform for B2C companies to maximize the lifetime value of their customers. Gladly empowers agents without tickets.
Pros and Cons
Consolidated customer service platform with all the necessary channels and capabilities for efficient communication.
Personalized customer service that matches customers to the right service hero and makes self-service options available.
Increased productivity and revenue through a centralized contact center that eliminates missed conversation history and wasted time on channel switching.
No mention of pricing, which could potentially be a disadvantage for smaller businesses with limited budgets.
Some customers may prefer traditional ticketing systems over a "lifelong conversation" approach.
Limited information on integrations with other software or tools, which may be a concern for businesses with specific needs or workflows. Product Description
social media into tickets, and allows support teams to collaborate, automate, and track customer queries. Get started with Freshdesk today to streamline your customer support operations!
Pros and Cons
Offers a range of IT service management solutions such as Freshservice and Freshdesk.
Provides AI-powered chatbots and live chat options for customer engagement with Freshchat.
Enables multichannel marketing campaigns for e-commerce with Freshmarketer.
No mention of pricing which could deter potential customers who need to consider their budget.
Focused on customer service and engagement, may not be the best option for businesses with a strong sales emphasis.
Limited information about integrations and technical alliances, which may be important to some businesses looking for specific features.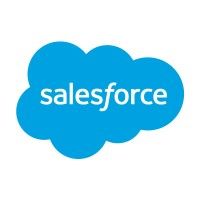 #9
Salesforce Service Cloud
Product Description
Empower your team with Service Cloud's customer service management software to create connected, efficient, and scalable service that customers love.
Pros and Cons
The Service Cloud by Salesforce is a popular and highly rated customer service software solution.
The customer support software includes case management, customer access across all channels, integration with legacy data systems, prebuilt integration apps, support ticketing, knowledge base, routing and escalation, and queue management.
The Service Cloud offers automated customer service and AI, self-service portal and customer communities, and field service management solutions to streamline processes and reduce costs.
The pricing for the Service Cloud software starts at $25 USD/user/month, which may be expensive for small businesses.
While the Service Cloud offers a comprehensive suite of solutions, it may be overwhelming for companies that are new to CRM software and require more guidance.
The Service Cloud may require training and adoption time for agents and customers to become familiar with the platform and its features.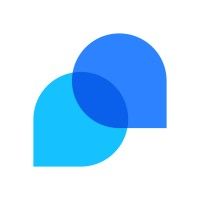 Product Description
Generate more sales with Tidio, the ultimate customer service platform offering live chat boosted with chatbots. Trusted by 300k+ businesses worldwide.
Pros and Cons
Tidio offers a wide range of features, including live chat, ticketing, multichannel, and analytics, making it an all-in-one solution for customer service needs.
The platform provides automation for up to 47% of repetitive answers, allowing agents to focus on more complex issues, leading to a more efficient customer service team.
Tidio offers integrations with dozens of ecommerce tools and platforms, making it easy for businesses to connect and streamline their workflow.
Despite offering a free plan, the features are limited, so businesses may need to upgrade to a paid plan to access all functionalities.
Some users have reported occasional glitches or bugs in the platform, which can be frustrating.
The platform may not be suitable for large enterprises with complex customer service needs, as it may lack the scalability and customization options required for larger companies.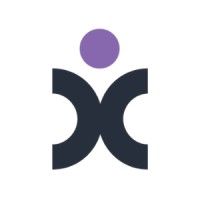 Product Description
Deliver a consistent customer experience across all channels with seamless synergy between humans and AI that drives business growth.
Pros and Cons
The platform offers multiple modules that provide a full experience across all channels.
CommBox offers a unified smart inbox that connects with customers through all service channels, improving customer experience.
The platform's advanced automation features can automate repetitive tasks and increase efficiency.
It may take time to learn how to use all the different modules and features.
It may require integration with existing CRM systems and other internal systems, which could be time-consuming and expensive.
The platform may be more suitable for larger businesses with higher call volumes and more complex customer service needs, making it less cost-effective for small businesses. Product Description
Re:amaze is Simple, Intuitive Customer Support Software. Support, Engage, and Convert Customers with Chat, Social, SMS, FAQ, and Email on a Single Platform. Everything you need to impress your customers.
Pros and Cons
Re:amaze is an all-in-one platform that combines email, live chat, social media, mobile SMS, VoIP, and push notification conversations seamlessly, making it easy for teams to manage multiple customer support channels in one place.
It offers automation features such as chatbots, push notification campaigns, and AI to help teams respond faster and more efficiently to customer inquiries.
Re:amaze has customizable and embeddable FAQ centers that help customers help themselves, and tools like customer data insights, live dashboard, and satisfaction surveys empower teams with real-time data to make informed decisions.
Pricing for Re:amaze may be expensive for small businesses or startups with limited budgets.
The availability of some features such as AI and push campaigns may be limited to certain plans, which could result in customers having to pay more to access these features.
Despite its extensive list of features, Re:amaze may not be suitable for businesses with niche needs that require specialized software solutions. Product Description
Verloop is the world's smartest conversational marketing and sales platform. With Verloop bot, automate FAQs, build automated flows, capture leads and schedule meetings 24x7. Better than any form ever!
Pros and Cons
The conversational AI platform provides quick, personalized support to customers across multiple channels and languages, enhancing the overall customer experience.
The platform allows businesses to scale their customer support by automating responses, freeing up time for agents to handle more complex issues.
The platform integrates with existing CRM tools to create a unified customer profile, facilitating a more personalized approach to customer support.
The platform's reliance on AI and automation may lead to impersonal interactions with customers, potentially impacting customer satisfaction.
The integration with existing CRM tools may require additional setup and training, potentially increasing the overhead for businesses.
The platform's focus on conversational AI may not be suitable for businesses or industries that require in-depth technical support or human expertise.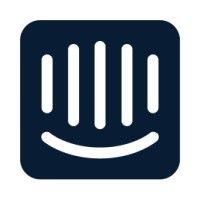 Product Description
Faster resolutions, higher CSAT, and lighter support volumes with the only platform to combine the power of automation and human customer support.
Pros and Cons
Fin, the GPT-4 powered AI bot can accurately answer 50% of support questions without any training required, which can save time for customer support teams.
The Intercom platform offers automation tools, such as chatbots, to reduce support volumes and increase customer satisfaction.
The Messenger feature provides customizable options that can match a company's branding for a seamless customer experience.
There is no mention of the cost of the Intercom platform, which can be a concern for businesses on a budget.
Some customers may prefer a human interaction over talking to a chatbot, which can lead to decreased customer satisfaction.
While the platform offers many features, it may be overwhelming for smaller businesses without a dedicated customer support team to utilize all of them effectively.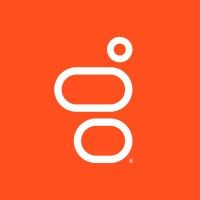 Product Description
Create happier, more engaged employees with Genesys Workforce Engagement Management. (WEM). Improve your processes and employee engagement with one unified tool.
Pros and Cons
The Genesys Cloud CX product offers an all-in-one contact center solution, which could potentially streamline the customer service process and improve efficiency.
The AI and automation capabilities could lead to more personalized experiences for customers, improving their satisfaction.
The Genesys Edge program emphasizes trust and security, which could be reassuring for customers concerned about the security of their personal information.
There is no information on the pricing of the product, so it is unclear if it is a cost-effective option for businesses.
The passage heavily markets the product, making it difficult to fully understand the potential drawbacks or limitations of the product.
The passage also does not provide much information on how exactly the product works or how it differs from other contact center solutions on the market.
Missing a tool?
List it here

->
Frequently asked
questions
The best social customer service software depends on your business needs and goals. Some popular options include Zendesk, Sprout Social, Hootsuite, and Freshdesk. Evaluate features, pricing, scalability, and integration capabilities to find the software that aligns with your business requirements.
Social customer service software offers real-time engagement, allows businesses to monitor multiple channels, prioritize messages, track customer interactions, and analyze data to improve customer experience. This helps businesses build customer loyalty, increase customer satisfaction, and improve brand reputation.
The common use of social customer service software is to manage and respond to customer inquiries, complaints, and feedback on social media platforms. It enables businesses to provide timely and personalized support, resolve issues quickly, and enhance customer satisfaction and loyalty. It also provides features for social listening, sentiment analysis, collaboration, and reporting to improve customer engagement and retention.
When choosing social customer service software, consider features like real-time monitoring, multichannel support, sentiment analysis, intelligent routing, collaboration tools, analytics, automation, integration options, user-friendly interface, and responsive customer support. These features will help you effectively manage and optimize your social customer service interactions.
Social customer service software is used across multiple industries, including retail, e-commerce, finance, healthcare, and more. It is a valuable tool for businesses to effectively engage with their customers on social media platforms and provide timely and efficient customer support.
The cost of social customer service software varies based on features, provider, and level of service. It can range from free plans with limited features to monthly subscriptions starting at $10 to $500 or more depending on the scale of the business and level of support required.
Yes, there are free social customer service software tools available. Some popular options include Hootsuite, TweetDeck, and Buffer. These free plans often have limitations on features and social network integrations. However, they can be a good starting point for small businesses or those with basic social customer service needs.
Social customer service software is designed to be user-friendly, requiring basic computer skills and understanding of customer service concepts to get started. However, advanced features or complex integrations may require some technical knowledge or assistance from support resources. Overall, the software is accessible to most users.
How to use this page to find the right software
Identify your needs and requirements from the software. Consider factors like functionality, features, platform compatibility, budget, and any specific industry or personal preferences.
Based on your needs, prioritize the features or functionalities that are essential for your software.
Explore the website link of each software to gather more detailed information about it.
Nurture customer relationships through interactive emails
⚡ Collect support tickets inside the email with interactive forms
✉️ Conduct CSAT & NPS surveys inside the email
⏳ Onboard customers through emails with automation
Early stage startup? These tools might help you
Better emails. less work.
super growth.