Best Enterprise Feedback Management Software in 2023
Are you looking for an Enterprise Feedback Management Software for your business? You have come to the right page. This guide will help you discover the best Enterprise Feedback Management Software of 2023 and along with a deep dive into their features, pricing, rating, etc.
What is Enterprise Feedback Management Software?
Enterprise feedback management software helps businesses collect, analyze, and act on customer feedback to improve customer satisfaction and loyalty. These tools provide multiple channels for customers to share their opinions, from surveys to social media insights. With advanced reporting and analytics, businesses can gain valuable insights into customer sentiment and trends, enabling them to make data-driven decisions to improve their products, services, and overall customer experience.
How Enterprise Feedback Management Software work or function?
Enterprise feedback management software collects and analyzes data from multiple feedback channels, such as surveys, social media, and customer support requests. It helps organizations gain valuable insights into customer needs and preferences, as well as identify areas for improvement. With its advanced reporting and analytics features, the software allows businesses to make data-driven decisions and enhance their overall customer experience. Additionally, EFM software helps streamline feedback processes, saving time and resources.
Benefits of Enterprise Feedback Management Software?
Enterprise feedback management software can help businesses collect valuable feedback from customers, employees, and other stakeholders.
It can be used to measure customer satisfaction, improve customer experience, and identify areas for improvement.
The software can also help in gathering employee feedback, providing insights into engagement levels, and identifying opportunities for improvement.
With the help of enterprise feedback management software, businesses can make timely decisions and stay ahead of the competition.
How we curated this list
We conducted extensive research to identify a wide range of software options within each category. This involved exploring online resources, industry publications, software directories, and user reviews. Please note that the pricing and features mentioned here are subject to change. We recommend you to visit the product website for the latest information before making a decision.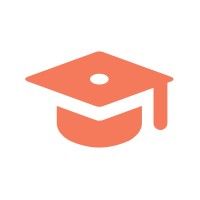 Product Description
Pros and Cons
The HubSpot CRM Platform offers an all-in-one solution for marketing, sales, customer service, CMS, and operations software.
There are free versions available for each of the software offerings within the platform.
The platform has an app marketplace that allows for easy integration with other apps.
There is no information on the quality or effectiveness of the software itself.
It is not clear if there are any limitations or differences between the free and premium versions of the software.
The website contains a broken link which may be frustrating for users trying to access information.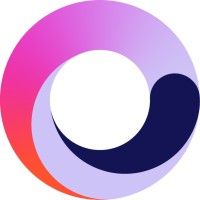 Product Description
Glassbox provides digital customer experience analytics for web and mobile apps. Drive revenue, profitability & loyalty with optimized digital CX.
Pros and Cons
Glassbox provides a wide range of digital analytics tools for customer journey analysis, app analytics, performance analytics, product analytics, and more.
The platform captures 100% of digital events for maximum insights, and the AI-driven insights surface struggles in customers' digital journeys, making it easier to improve the customer experience.
Glassbox is rated highest satisfaction and easiest to use amongst other mobile app analytics tools, making it a good choice for businesses focused on improving their mobile apps.
Glassbox may be too expensive for small businesses with limited budgets.
The range of features may overwhelm some users, making it challenging to navigate the platform and identify the most relevant insights.
Some businesses may have concerns about privacy and data security, as Glassbox collects data on every user journey and interaction, which could be seen as an invasion of privacy.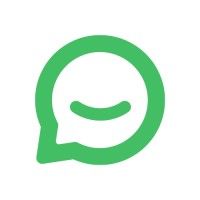 Product Description
Delightfully easy to use one-click CSAT and NPS surveys for MSPs and service minded professionals. Supporting surveys for ConnectWise, Autotask, Zendesk and more.
Pros and Cons
Simplesat offers seamless integrations with existing software, which means businesses can easily understand their customer satisfaction level, how well their team is performing and how their customers feel.
Simplesat offers a centralized place to gather, measure, and publish customer feedback, making it easier for businesses to collect the data they need to improve their products and services.
Simplesat offers customized survey options that allow businesses to integrate multiple channels, metrics, and deliver feedback at different frequencies.
Simplesat may not be suitable for businesses that do not have existing software or are not interested in switching to Simplesat's software.
Simplesat's solutions may require additional training for employees who may be unfamiliar with the software.
If a business needs more customized survey options beyond what Simplesat offers, they may need to seek additional software or solutions.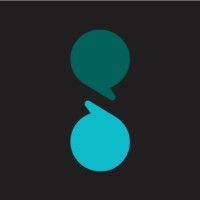 Product Description
Drive business success with Sogolytics, the leading feedback and experience management platform. Schedule a demo today!
Pros and Cons
Comprehensive solution for experience management, including online survey tool, enterprise feedback, customer experience, employee experience, and help desk ticketing.
Professionally designed survey templates for a wide range of projects, which can allow the user to go live in no time.
Top-tier certifications and practices ensuring data privacy and security.
The pricing for the different products is not clearly mentioned.
The complexity of the platform may be overwhelming for small-scale businesses or individual needs.
The verification process may cause a delay in accessing the platform.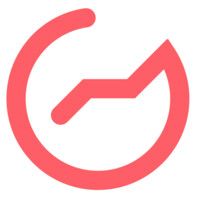 Product Description
Outgrow is a tool for creating quizzes, assessments, surveys, polls, contests, chatbots, product recommendations & calculators that generate leads & traffic.
Pros and Cons
Outgrow offers a variety of no-code tools such as quizzes, calculators, chatbots, and more to acquire qualified leads and increase conversions.
The platform provides over 1000+ beautiful pre-optimized templates to choose from, which can be customized to fit brand guidelines and improve conversion rates.
Outgrow offers intelligent analytics and data integration, allowing users to get customer insights, segment their audience, and integrate data with over 1000 tools.
The pricing of Outgrow may be expensive for some users, especially for those who want to access more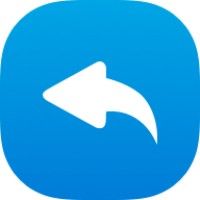 Product Description
Collect immediate customer feedback with the Nicereply CX management platform. Use one-click CSAT, CES & NPS surveys & increase the volume of insights you receive.
Pros and Cons
Nicereply offers a variety of survey distribution channels, including in-signature email surveys, post-resolution email surveys, and website pop-up surveys.
With Nicereply's customer feedback analytics, businesses can get a deeper understanding of their customers and measure team and agent performance through a leaderboard.
Nicereply integrates with popular helpdesk tools like Zendesk, Freshdesk, and Help Scout, allowing businesses to see feedback directly in their CRM and sync agents and customers with just one click.
One of the cons of Nicereply is that some customers may not be willing to provide feedback, or only provide feedback when they are either very happy or very disappointed with the service.
Another potential drawback is that wording or scale of survey questions may not be enough to get relevant feedback, and businesses may need to experiment with different approaches.
Some customers may find receiving too many emails with survey requests from businesses to be annoying, which could negatively impact their experience.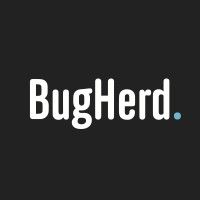 Product Description
BugHerd is a visual bug tracking website feedback tool for web agencies, developers, and product managers that improves communication for teams.
Pros and Cons
BugHerd is a bug tracking tool that significantly reduces the time spent on unclear, unactionable feedback.
BugHerd provides metadata that includes browsers, operating systems, exact URL, and screen resolution for resolving bugs and feedback faster.
BugHerd is a centralised feedback management tool that sends feedback directly to a task management board, complete with screenshots, browser, OS & CSS selector information, helping easily manage all the changes for a website from one central location.
BugHerd may not be suitable for businesses that do not have an online presence or website development process involved.
The pricing of BugHerd may be expensive for smaller businesses or teams.
Although BugHerd integrates with a range of project management, customer support and CRM tools, some teams may prefer using their tools for resolving bugs and issues.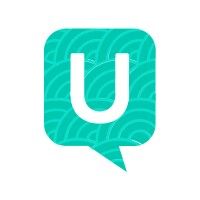 Product Description
Whether you're focused on UI, UX Research, Design, or CX, with the UserTesting Platform you can get customer feedback to improve digital experiences and drive innovation
Pros and Cons
UserTesting provides quick and valuable feedback on website or app usability.
It offers a large pool of diverse testers which can improve the accuracy of feedback.
The platform is user-friendly and allows for easy communication with testers.
The cost of running tests can be expensive for small businesses or startups.
The feedback may not always be representative of the target audience.
Users may not always provide detailed or useful feedback, resulting in wasted resources.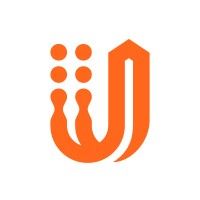 Product Description
Powerful user feedback software that helps you listen and learn from your customers, prioritize features that matter, and innovate efficiently. Capture and centralize customer feedback into a single source of truth and build customizable roadmaps with the leading product feedback management platform.
Pros and Cons
Customizable roadmaps help teams align internally and foster collaboration, which can lead to a more strategic product vision.

Gathering and prioritizing product feedback with UserVoice can provide valuable insights for product strategy and help teams make data-driven decisions.

UserVoice provides integrations with existing tech stack, which can help streamline workflows and save time on strategy discussions.
The cost of UserVoice may not be feasible for small businesses or startups with limited budgets.

The product may not be easy to use for those without experience in product management or collecting and analyzing customer feedback.

Although UserVoice offers insights and analytics on customer feedback, it may not be comprehensive enough to cover all aspects of the product development process.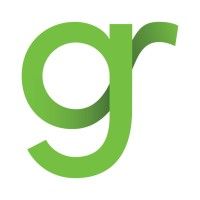 Product Description
Great Recruiters simplifies experience and reputation management for recruitment companies with our leading platform. Gather reviews and boost your brand with ease.
Pros and Cons
Real-time feedback: Great Recruiters enables users to collect feedback at meaningful points for candidates, clients, and staff, allowing them to quickly identify issues and build on strengths.
Boosts reputation: The reviews and testimonials collected on Great Recruiters can help improve Google reviews and be shared via social media to boost an organization's brand and reputation.
Referral tool: The Great Recruiter referral tool can put an organization's happy talent roster to work, making it easy to turn happy candidates into a referral source.
Limited information: The passage doesn't provide detailed information on the Great Recruiters product, making it difficult to understand its full range of features.
Price: The passage also doesn't provide any information on the pricing of the product, and it may be expensive, making it not suitable for small businesses or individuals.
Limited customer reviews: While the passage includes customer reviews, it may not be enough for potential customers to make an informed decision. More reviews from diverse industries could be helpful. Product Description
Usersnap is a customer feedback software for SaaS companies to collect product insights and scale outstanding customer experiences. Try it for free.
Pros and Cons
User Feedback Platform allows users to provide real-time feedback which companies can use to improve their product or service.
It can be integrated with various tools, such as Jira, and can streamline the process of issue tracking and user acceptance testing.
Users can target micro-surveys to specific users based on their behavior and engagement, leading to higher response rates.
The platform may require a learning curve to understand how to efficiently capture and prioritize user feedback.
It may not replace the need for traditional customer service channels, such as phone or email support.
Some features may not be relevant to certain industries or businesses. Product Description
Discover stylish on-the-go reusable water bottles, food containers, and accessories in a variety of fun styles and sizes. Shop S'well products today!
Pros and Cons
Swell offers a variety of sustainable, eco-friendly products.
Products are made with high-quality materials and are built to last.
Swell donates a portion of profits to clean water charities.
Swell products can be expensive compared to other water bottle brands.
The insulated bottles can be heavy and bulky to carry around.
Some users have reported difficulty with cleaning the narrow mouth design of the bottles. Product Description
Chattermill's unifies and analyses your customer feedback data to give you the actionable intelligence you need to deliver retention-driving customer experiences.
Pros and Cons
Chattermill provides a Unified Customer Intelligence platform that combines customer data from feedback, conversations, social media and customer support to give a single source of customer truth.
The platform uses deep learning AI to analyze all the customer data at scale and provide actionable, unbiased intelligence based on the sentiment behind the customer's feedback.
Chattermill is trusted by many leading customer-centric brands and has been found to provide an ROI of up to 645% according to a report by Forrester.
The features and capabilities of the platform may be overwhelming for some users, especially those who are not tech-savvy.
The platform seems to be geared towards larger businesses with extensive customer data as the capabilities may not be necessary for smaller organizations.
Pricing for the Chattermill platform is not readily available on their website, so interested customers may have to request a quote from the company. Product Description
SmileBack® is the #1 customer satisfaction platform designed for MSPs. Our CSAT + NPS tools help IT professionals collect, report and act on customer feedback
Pros and Cons
Provides a customer feedback system specifically designed for MSPs with a focus on customer satisfaction.
Helps to retain more customers and generate referrals with customer satisfaction and Net Promoter Score.
Integrates seamlessly with your existing system and automates repetitive tasks.
Pricing information is not readily available, potentially indicating that it may not be affordable for all MSPs.
Some of the features may not be necessary for smaller MSPs with less extensive customer bases.
The heavy emphasis on customer feedback may take away from other important aspects of running an MSP.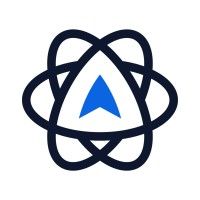 Product Description
Customer experience analytics that unlock revenue opportunities. Bring your whole team (unlimited users) and record every user on every page.
Pros and Cons
A wide range of features that include Session Replay, Conversion Funnels, and User Feedback to optimize website performance with certainty.
Full compliance with GDPR, CCPA, and LGPD regulations, with a dedicated focus on data protection.
More than 30 integrations with popular CMS, eCommerce, marketing, and analytics platforms.
No information on the pricing plans or subscription packages offered by Mouseflow.
No clear information on the level of customization or flexibility offered in terms of data collection, analysis, and reporting.
No detailed information on the customer support provided beyond the mention of a dedicated 24/7 support team.
Missing a tool?
List it here

->
Frequently asked
questions
The best enterprise feedback management software depends on your organization's unique requirements. Popular options include Qualtrics, SurveyMonkey, and Medallia. Consider the features, pricing, scalability, and integration capabilities to find the software that aligns with your business needs.
Enterprise feedback management software offers benefits such as collecting customer feedback, analyzing data, improving customer experience, identifying trends, enhancing brand reputation, and increasing customer loyalty. It helps businesses make data-driven decisions, identify areas of improvement, and address customer concerns in a timely manner.
The common use of enterprise feedback management software is to collect and analyze feedback from customers and stakeholders. It enables businesses to gather insights, measure customer satisfaction, identify areas for improvement, and make data-driven decisions. It also provides features for survey creation, distribution, response tracking, and reporting to enhance the feedback process.
When selecting enterprise feedback management software, features like customizable surveys, targeted feedback distribution, real-time reporting, text analytics, sentiment analysis, integration options, and customer support should be considered to ensure successful collection and analysis of customer feedback.
Enterprise feedback management software is used across various industries, including retail, healthcare, financial services, hospitality, government, and more. It is a versatile tool that helps businesses of all sizes and sectors to collect, analyze, and act on customer feedback, ultimately improving customer satisfaction and loyalty.
The cost of enterprise feedback management software varies depending on factors such as the level of features and support required. It can range from free plans with basic features to more robust solutions with advanced analytics and custom reporting, costing from $50 to $500 per month or higher.
Yes, there are free enterprise feedback management software tools available. Some popular options include SurveyMonkey, Google Forms, and SurveyGizmo. These free plans often have limitations on features and survey responses. However, they can be a good starting point for small businesses or those with basic feedback management needs.
Enterprise feedback management software typically requires a higher level of technical expertise than email marketing tools. While basic computer skills are sufficient to get started, more advanced features such as integrations and system configurations may require technical knowledge or assistance from support resources.
How to use this page to find the right software
Identify your needs and requirements from the software. Consider factors like functionality, features, platform compatibility, budget, and any specific industry or personal preferences.
Based on your needs, prioritize the features or functionalities that are essential for your software.
Explore the website link of each software to gather more detailed information about it.
Nurture customer relationships through interactive emails
⚡ Collect support tickets inside the email with interactive forms
✉️ Conduct CSAT & NPS surveys inside the email
⏳ Onboard customers through emails with automation
Early stage startup? These tools might help you
Better emails. less work.
super growth.