Best Customer Education Software in 2023
Are you looking for a Customer Education Software for your business? You have come to the right page. This guide will help you discover the best Customer Education Software of 2023 and along with a deep dive into their features, pricing, rating, etc.
What is Customer Education Software?
Customer education software is a platform that allows businesses to create and distribute educational content to their customers. With this software, businesses can deliver training, tutorials, and other resources to help their customers get the most out of their products and services. Additionally, customer education software can provide data analytics that can help businesses understand how well their content is resonating with customers and where improvements can be made. Ultimately, this software helps businesses improve customer satisfaction, reduce support costs, and increase revenue by ensuring that their customers are well-informed and knowledgeable about their offerings.
How Customer Education Software work or function?
Customer education software provides a comprehensive platform for businesses to create and deliver educational content to their customers. This content can include product tutorials, best practices, and troubleshooting guides, among other resources, and can be accessed through a variety of channels, including websites, mobile apps, and email campaigns. By empowering customers with the knowledge they need to use products effectively, customer education software can help businesses improve customer satisfaction, reduce churn, and drive revenue growth.
Benefits of Customer Education Software?
Customer education software provides many benefits:
It can improve customer retention by ensuring they are knowledgeable and satisfied with the product or service.
It helps in reducing support tickets and the need for complex technical support.
It can also create a scalable training program that can be updated and accessed anytime, anywhere.
With Customer education software, businesses can empower their customers to become experts, leading to a better user experience, increased customer satisfaction, and ultimately stronger brand loyalty.
How we curated this list
We conducted extensive research to identify a wide range of software options within each category. This involved exploring online resources, industry publications, software directories, and user reviews. Please note that the pricing and features mentioned here are subject to change. We recommend you to visit the product website for the latest information before making a decision.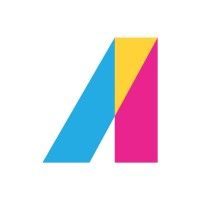 Product Description
Absorb LMS is a learning management system built to accelerate learning and drive results. Our learning platform focuses on all of your learning and development needs in one place.
Pros and Cons
Forward-thinking technology that can scale with the organization's growth.
Outstanding customer service rarely seen in the LMS space.
The AI feature can connect learners with relevant content precisely when they're looking for it.
No information about pricing available in the passage.
No mention of the types of integrations and their compatibility.
Limited information about the platform's compliance and data protection.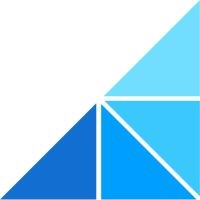 Product Description
WorkRamp is the #1 All-in-One LMS. See why the world's top organizations trust WorkRamp to train their employees, partners, and customers.
Pros and Cons
WorkRamp offers an all-in-one platform for employee and customer learning, providing a centralized place for training and development initiatives.
The platform offers prebuilt content and resources that can be curated for different teams, enabling accessible and scalable learning.
WorkRamp provides a range of services and features, such as certifications, live training, analytics, and professional services, that can help organizations achieve their learning goals.
WorkRamp's platform may not be suitable for organizations that already have an existing learning management system or other training software in place.
Some of WorkRamp's features and services may require organizations to invest in additional resources, such as instructional design or professional services, to fully realize their benefits.
WorkRamp's pricing structure may be a potential disadvantage for some organizations, especially smaller ones, as it may involve higher costs for certain features or services.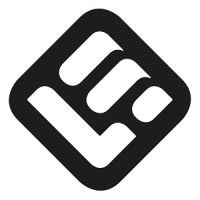 Product Description
The best online course platform for creating, selling and promoting your online courses. Start monetizing your skills, experiences and your audience.
Pros and Cons
Flexible courses with interactive video, live sessions, and assessment builder.
Custom user roles, analytics, and white-label website available for branding.
Various pricing options for digital products with upsell and cross-sell promotions.
Limited information about pricing and plans.
No information about customer support options.
The platform seems to cater more to educators and content creators than businesses.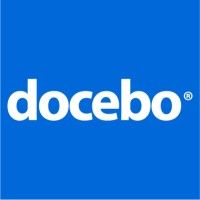 Product Description
Docebo Learning Suite offers a single platform solution to support your entire learning process – from development to delivery.
Pros and Cons
Docebo Learning Suite delivers multiple products that cater to all enterprise learning needs.
The suite offers AI-powered learning and an advanced analytics system to measure the effectiveness of learning programs.
There is a vast library of industry-leading e-learning content that can be unlocked or injected directly into the work process.
The pricing for the suite is not mentioned on the website and needs to be evaluated by contacting their sales team.
While Docebo mentions that it offers more than 400 integrations, it's unclear how easy it is to set them up and what level of technical skill is required.
Potential customers may need some learning curve to adapt to the system's gamification features.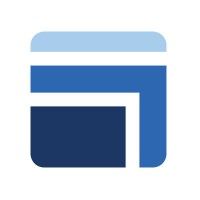 #5
Skilljar Customer Education Platform
Product Description
Improve your customer onboarding, engagement, and retention with the #1 Customer Education Software and Training Platform. Request a demo from Skilljar today!
Pros and Cons
Skilljar is an external LMS that can help to drive product adoption, increase net retention, and lower the cost to support customers and partners.
Skilljar is the leading enterprise customer training platform that provides tools and foundation for successful customer and partner engagement and enablement.
Skilljar enables you to scale your training program and proactively educate customers and partners, thereby increasing adoption and retention rates.
Skilljar's prices may not be affordable for small businesses.
The breadth of integrations and features that Skilljar offers may not be suitable for businesses whose training needs are more basic.
Skilljar may need some amount of training and customization to be able to use it effectively, adding to the implementation cost.

Product Description
Move your training online with TalentLMS. A cloud learning platform ideal for creating online courses and sharing them with remote teams. ✅ Join for free!
Pros and Cons
Easy to use interface that requires no extensive training for learners to get started with.
Ready-made courses that cover all the important soft skills needed for success at work.
Personalizable features that can be branded and localized to suit the needs of different users.
No mention of any certification support that could be helpful for some users.
Limited information on the pricing structure and what it includes.
No mention of any gamification elements to enhance user engagement.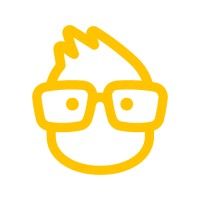 Product Description
Deliver training anytime, anywhere with our easy to use learning management system, pre-built courses, and eLearning solutions. Start a free trial today.
Pros and Cons
Quick deployment and integration with 30+ out-of-the-box connectors or open APIs.
Off-the-shelf content that is always relevant and ready-to-access courses in compliance, leadership and management, communication and social skills, and much more.
Universal accessibility with training accessible from anywhere 24/7 on or offline, and to learners with disabilities, eliminating barriers to learning.
No information on the cost of the product is provided.
No information on the level of customization offered by the platform.
No information on customer support options or availability.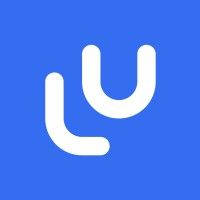 Product Description
LearnUpon's LMS allows you to deliver engaging learning experiences that impact what matters – performance, retention, and growth.
Pros and Cons
LearnUpon prioritizes security and protection of customer information, providing a safe learning environment for users.
The platform offers a variety of features to create and deliver engaging training content for learners, including course creation and on-demand training delivery.
LearnUpon is ideal for businesses of all sizes, as it can scale to manage training for large groups while also providing a personalized strategy for each customer.
LearnUpon may be more expensive than other LMS platforms since it offers a plethora of features.
Due to the platform's robust features, there may be a learning curve for new users, which could prolong the onboarding process.
The platform's reporting and analytics may not be as extensive as other LMS platforms, which could limit the ability to measure the impact of training accurately.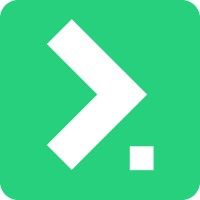 Product Description
ReadyTech creates awesome technology that helps customers navigate complexity – from work and education to government, justice systems and beyond.
Pros and Cons
ReadyTech offers a wide range of solutions for different sectors, including education, employment, workforce solutions, government, and justice.
The company provides cloud-based software for payroll, workforce management, employee services, and job placement.
ReadyTech has a strong presence in the enterprise education market, offering student management, LMS, and attitudinal insights for education and training providers.
The passage does not provide in-depth information about the specific features or benefits of each product, which can make it difficult for potential customers to evaluate their suitability.
There is no indication of the pricing structures of ReadyTech's products, which can be a significant factor in decision-making for businesses and organizations.
The company's focus on technology solutions may raise questions about the availability and quality of human support and customer service. Product Description
Northpass is a training platform that powers Customer Education programs for mid-market and enterprise companies. Learn more today.
Pros and Cons
Provides digital learning solutions that can be accessed anywhere and anytime, enabling users to have on-demand learning experiences.
Reduces training expenses and frees up customer success teams to focus on growth, improving retention, and building strong relationships.
Enables users to create high-impact content with its course authoring tool, and certify their customers with its certification engine.
The pricing information is not clear from the overview, which may lead to ambiguity.
The platform's scalability and flexibility are not elaborated upon, making it difficult to assess if it is appropriate for larger organizations or a wider range of use cases.
The level and scope of technical support available to users of the platform are not clear, which may be a concern for customers that require extensive support or assistance. Product Description
Thought Industries powers the business of learning with our industry-leading learning technology. We were founded in 2014 around the core belief that online learning experiences should be modern, intuitive, engaging, and scalable. Today, our growing team builds and maintains the only learning solution with completely native tools and integrations that drive higher engagement, learner proficiency, and retention rates for our customers.
Pros and Cons
Customizable learning experience according to the design vision.
In-the-moment, contextual training can be delivered natively across multiple platforms.
Helps in growing and evolving the learning program according to the Maturity Model.
Not clear about the cost of the platform and the pricing plans.
No specific information about the expected outcomes of using this platform.
The website contains too much information, which may overwhelm some users. Product Description
The Brainier LMS is a cloud-based, eLearning technology helping organizations of all sizes and industries scale their learning programs.
Pros and Cons
Offers a variety of learning solutions including compliance training, customer training, employee training, social learning, mobile learning, and learning analytics.
Provides video coaching and mobile delivery options making it easy for employees to learn and train on-the-go.
Offers customer support to help clients get the most out of their learning solutions.
No information is provided about pricing, making it difficult for potential customers to determine if this product is within their budget.
Limited information is provided about the platform's features and user interface, making it hard for users to know if it will meet their needs.
It's not clear whether this product offers personalized learning experiences or if everything is standardized, meaning that it may not be suitable for all companies. Product Description
Pros and Cons
Trainn provides a diverse range of online training courses.
The platform has an easy-to-use interface and convenient navigation.
Trainn offers competitive pricing for their training programs.
Some courses may not include interactive elements or practical exercises.
Customer support may not always be readily available.
Trainn may not be equipped to provide specialized or advanced training programs in certain industries. Product Description
Marble provides your customers and partners with an effective learning experience via embedded learning management system
Pros and Cons
Fast creation of an academy and course creation - users can build their custom-designed flow instantly with no prior design skills.
Beautiful, customizable themes and branding - users can create a branded online academy that reflects their expertise and product/service.
Detailed micro-learning - the platform allows users to provide detailed content inside tab components.
No information on pricing - the website contains no information on how much it costs to use Marble.
Limited information on features - beyond the three points highlighted, there is little information on what the platform offers.
No information on user support - there is no mention of customer support options in case users encounter issues while using the platform.
Missing a tool?
List it here

->
Frequently asked
questions
The best customer education software depends on your specific needs. Some popular options include HubSpot Academy, Pendo, and WalkMe. Evaluate features such as customization, analytics, and integrations to find the software that aligns with your company's goals and budget.
Customer education software offers significant benefits such as improving customer retention, reducing churn, reducing customer support costs, increased customer satisfaction, and improved product adoption. It helps businesses educate their customers on product features, best practices, and industry trends.
The common use of customer education software is to facilitate the process of training customers about a product or service. It enables businesses to onboard customers, provide tutorials, create courses, and offer certifications. It also provides features for analytics and tracking to evaluate the effectiveness of the education program.
When choosing customer education software, consider features like course creation and management, customization, analytics, integration options, collaboration tools, scalability, learner engagement, and customer support. These features will help you effectively manage and optimize your customer education program.
The customer education software is used across various industries such as healthcare, finance, technology, and SaaS. This tool helps companies to effectively educate their customers about their products or services through various mediums like webinars, video tutorials, and courses.
The cost of customer education software varies depending on factors like features, provider, and the scale of the business. It can range from free plans with limited features to monthly subscriptions starting at $50 to $500 or more. The cost also depends on the number of users and the level of interaction required.
Yes, there are free customer education software tools available. Some popular options include Teachable, Thinkific, and Udemy. These free plans often have limitations on features, course creation, and student numbers. However, they can be a good starting point for small businesses or those with basic customer education needs.
Customer education software usually requires basic computer skills and understanding of the software's purpose. The user-friendly interface and pre-designed templates make it easy to get started. Advanced features or complex automation may require technical knowledge or help from support resources. Overall, it is designed to be accessible to users of varying technical levels.
How to use this page to find the right software
Identify your needs and requirements from the software. Consider factors like functionality, features, platform compatibility, budget, and any specific industry or personal preferences.
Based on your needs, prioritize the features or functionalities that are essential for your software.
Explore the website link of each software to gather more detailed information about it.
Nurture customer relationships through interactive emails
⚡ Collect support tickets inside the email with interactive forms
✉️ Conduct CSAT & NPS surveys inside the email
⏳ Onboard customers through emails with automation
Early stage startup? These tools might help you
Better emails. less work.
super growth.