Best Page Speed Insights Software in 2023
Are you looking for a Page Speed Insights Software for your business? You have come to the right page. This guide will help you discover the best Page Speed Insights Software of 2023 and along with a deep dive into their features, pricing, rating, etc.
What is Page Speed Insights Software?
Page speed insights software analyzes your website's loading speed and provides suggestions for improvement. The tool measures the performance of both desktop and mobile versions of your site, giving you insight into potential areas where you can optimize for faster loading times. With a user-friendly interface, you can easily track how your website's load time improves over time, and how those improvements translate to a better user experience. By using page speed insights software, you can ensure your website is optimized for speed and keep visitors engaged on your site.
How Page Speed Insights Software work or function?
Page Speed Insights software analyzes a website's performance and provides suggestions for improving its speed. It assesses the website's load time, speed index, and other metrics to identify potential bottlenecks. The software also offers optimization suggestions, such as compressing images and minimizing JavaScript and CSS files, to help reduce load times. Page Speed Insights is an essential tool for web developers and SEO specialists looking to improve website performance and user experience.
Benefits of Page Speed Insights Software?
Benefits of Page Speed Insights Software:
Helps optimize website loading time for better user experience
Identifies issues with website speed and suggests improvements
Improves website SEO ranking and conversion rates
Provides detailed insights on website performance
Helps reduce bounce rates and increase engagement
Helps prioritize website optimization efforts for maximum impact
Improves overall website performance and customer satisfaction
How we curated this list
We conducted extensive research to identify a wide range of software options within each category. This involved exploring online resources, industry publications, software directories, and user reviews. Please note that the pricing and features mentioned here are subject to change. We recommend you to visit the product website for the latest information before making a decision. Product Description
Lighthouse
Pros and Cons
Lighthouse is an open-source tool, which means it is free to use.
It can help improve the performance, quality, and correctness of web apps.
It generates a report that can be used to identify areas for improvement.
Some technical expertise may be required to understand and implement the recommendations provided by Lighthouse.
Lighthouse may identify issues that are not easily fixable, requiring significant effort to resolve.
The tool may not be able to identify all possible issues with the web app, and additional testing may be necessary.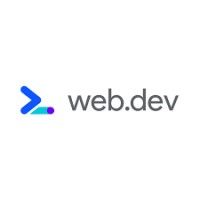 Product Description
Test your pages in a lab environment powered by PageSpeed Insights. Then get tips and recommendations to improve your user experience. For field performance, see the [PageSpeed Insights](https://developers.google.com/speed/pagespeed/insights/) tool.
Pros and Cons
PageSpeed Insights provides detailed lab insights into a website's performance, helping website owners to optimize it for speed and user experience.
PageSpeed Insights provides field data insights, making it easier for website owners to understand how their website performs with actual users.
PageSpeed Insights is a free tool that can be easily used by website owners to monitor their website's performance and make improvements.
The measure tool is no longer available, requiring website owners to use PageSpeed Insights instead, which could be inconvenient for those who were already familiar with the tool.
There may be a learning curve for website owners who are new to PageSpeed Insights and need to learn how to use it effectively.
While PageSpeed Insights gives insights into website performance, it doesn't provide specific instructions on how to improve technical issues. Website owners may need additional sources to address their website's performance issues.

Product Description
Google's Official Digital Marketing Publication. Discover helpful mobile tools and resources to optimize your site or app, check page speed, and more.
Pros and Cons
The PageSpeed Insights tool can help users check the speed of their mobile pages, which can improve the overall user experience.
Tips and insights on how to create a stronger app and mobile experience are provided, which can help businesses improve their mobile marketing strategies.
The tool provides resources and industry benchmarks for mobile page speeds, which can help users stay up-to-date on best practices.
The passage does not provide much information on the specific features and capabilities of the tool.
There is no mention of any cost associated with using the tool, which may be a concern for some businesses.
The passage may be difficult for inexperienced users or those unfamiliar with mobile optimization to understand.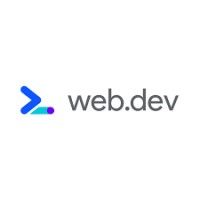 #4
Google PageSpeed Insights
Product Description
Google PageSpeed Insights analyzes URLs for desktop and mobile, providing field and lab data, diagnostics, and opportunities to improve the website's performance.
Pros and Cons
The use of cookies from Google to deliver services can improve the overall functionality and efficiency of the product.
Analyzing traffic can help identify potential issues and improve the user experience.
The emphasis on making web pages fast on all devices can lead to a more positive user experience and potentially increase customer satisfaction.
The use of cookies may be a concern for some users who prioritize privacy.
The product may not be suitable for those who do not have a need or interest in analyzing web traffic.
Customers may find the product difficult to navigate or use without proper documentation or guidance.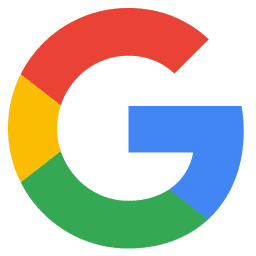 Product Description
Puppeteer is a Node library which provides a high-level API to control headless Chrome or Chromium over the DevTools Protocol. It can also be configured to use full (non-headless) Chrome or Chromium.
Pros and Cons
Puppeteer provides a high-level API to control headless Chrome or Chromium over the DevTools Protocol.
It is flexible and can be configured to use full (non-headless) Chrome or Chromium as well.
Puppeteer offers a range of resources to help solve common problems and specific issues while getting started with Headless Chrome.
As Puppeteer uses headless browsers, it may not support some features that are available in full browsers.
Puppeteer may require some technical knowledge to set up and use effectively.
Depending on the use case, Puppeteer may not be as performant as some other automation tools available in the market.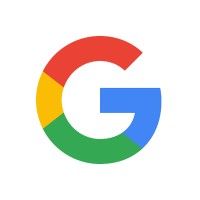 #6
Google Search Console and Google Analytics
Product Description
Google Search Central provides SEO resources to help you get your website on Google Search. Learn how to make your website more discoverable today.
Pros and Cons
Resources available to make your website discoverable to Google Search
SEO starter guide for beginners
Tools available to monitor, debug, and optimize your site with Search Console
Heavy focus on using Google Search for website traffic
Information presented can be overwhelming for someone unfamiliar with SEO
Limited information on alternative search engines and how to optimize for them.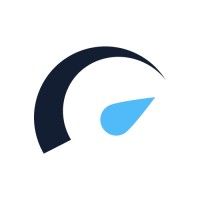 Product Description
Run a free website speed test from around the globe using real browsers at consumer connection speeds with detailed optimization recommendations.
Pros and Cons
WebPageTest provides a Lightning-Fast Web Performance Online Course to help users analyze performance, fix issues, and deliver fast websites from the start.
The product now includes Carbon Control Experimental, which measures a site's carbon footprint and lets users run No-Code Experiments to find ways to improve.
WebPageTest allows users to choose from all browser, location, and device options for testing, providing comprehensive and customizable testing options.
WebPageTest includes many advanced configuration options, which may be overwhelming for users who are not experts in web performance testing.
Some of the features, such as running Carbon Control or Lighthouse Audit, are marked as experimental and may not be as reliable or consistent as other features.
WebPageTest is a paid product, so users who are looking for a free web performance testing tool may need to look elsewhere. Product Description
The HTTP Archive tracks how the web is built. We periodically crawl the top sites on the web and record detailed information about fetched resources, used web platform APIs and features, and execution traces of each page.
Pros and Cons
Provides detailed information about the fetched resources of websites.
Tracks trends in various aspects of web content, user experience, publishing, and distribution.
Offers access to data via Google BigQuery for fast and rapid analysis.
The product may be too technical and complex for non-experts.
It may be costly to access or use for those without the necessary resources.
It may not be suitable for small businesses or individuals who do not require such in-depth web analysis.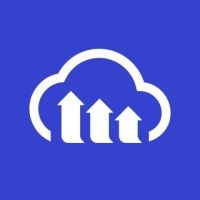 Product Description
Optimized images improve page load time and user satisfaction. This tool provides measurable and actionable info about how to go beyond simple compression.
Pros and Cons
Cloudinary offers an all-in-one platform for managing images and videos, which can make it easier for businesses to keep track of their media assets.
Their platform includes a range of APIs, webhooks, and other tools that allow developers to integrate Cloudinary into their tech stack seamlessly.
The platform includes a variety of optimization and delivery tools that can help businesses ensure their media looks great and performs well across any device or network.
Some of the features, such as Creative Automation and MediaFlows, are still in beta, so they may not be fully polished.
Depending on the size of a company's media library, Cloudinary's pricing may be too expensive for smaller businesses.
While Cloudinary's optimization and delivery tools are powerful, businesses may still need to do some work to ensure their media is optimized for display across different devices and platforms. Product Description
GTmetrix is a free tool to test and monitor your page's performance. Using Lighthouse, GTmetrix generates scores for your pages and offers actionable recommendations on how to optimize them.
Pros and Cons
Free basic plan available
Offers a detailed assessment report with Lighthouse metrics and audits, Web Vitals, Analysis Options, Waterfall, Video, and Report History
Allows testing your page on different devices and in 22 global test locations
Some of the features are only available with the GTmetrix PRO plan
Requires JavaScript to be enabled to function properly
May not be suitable for users who are not familiar with web performance metrics and optimization techniques.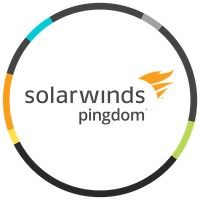 Product Description
Use this free Website Speed Test to analyze the load speed of your websites, and learn how to make them faster.
Pros and Cons
SolarWinds Observability offers four different types of monitoring, providing comprehensive visibility into website performance.
The synthetic monitoring feature helps site owners identify bottlenecks and speed up their website using simulated visitor interaction.
SolarWinds also offers real user monitoring that provides insights into how actual visitors are interacting with a website.
SolarWinds Observability may not be an affordable solution for small businesses or individuals.
It can be overwhelming to navigate the range of features offered by the product, which may require some expertise to fully optimize.
While SolarWinds provides comprehensive monitoring, some users may find they do not require all the features offered, leading to unnecessary costs or complexity.
Missing a tool?
List it here

->
Frequently asked
questions
The best 360 feedback tool software depends on your business needs and goals. Some popular options include Qualtrics, SurveyMonkey, and EchoSpan. Evaluate features, pricing, scalability, and integration capabilities to find the software that aligns with your requirements.
Page speed insights software offers benefits such as enhanced user experience, improved website performance, increased website rankings on search engines, reduced bounce rates, and increased conversion rates. It helps businesses optimize their websites for faster loading speeds, resulting in improved customer engagement and satisfaction.
The common use of page speed insights software is to analyze website performance, identify loading speed issues, and optimize speed for better user experience. It provides insights on page load time, page size, and other metrics that affect website speed. This helps businesses improve search engine rankings, reduce bounce rates, and increase conversions.
When choosing page speed insights software, consider features like website analysis, performance optimization recommendations, mobile optimization, user experience insights, analytics, integration options, and customer support. These features will help you effectively track, analyze and optimize your website's loading speed, user engagement, and conversion rate.
Page speed insights software is used across various industries, including e-commerce, retail, B2B services, travel and hospitality, media and entertainment, nonprofit organizations, and more.
Page Speed Insights is a free tool provided by Google to analyze website speed and make recommendations for improvements. There is no cost associated with using this software.
Yes, there are free page speed insights software available, such as Google's PageSpeed Insights, GTmetrix, and Pingdom Website Speed Test. These tools can analyze page load times, identify performance issues, and provide recommendations for improvement. However, paid versions may offer more comprehensive testing and analysis.
Some technical knowledge is required to use page speed insights software, as it involves analyzing a website's performance from a technical standpoint. However, basic computer skills and understanding of website development concepts are usually enough to use the tool effectively. More advanced optimizations may require additional technical knowledge or support.
How to use this page to find the right software
Identify your needs and requirements from the software. Consider factors like functionality, features, platform compatibility, budget, and any specific industry or personal preferences.
Based on your needs, prioritize the features or functionalities that are essential for your software.
Explore the website link of each software to gather more detailed information about it.
Elevate your marketing campaigns with interactivity
📈 Increase engagement and conversions with interactive emails
✉️ Automate lifecycle email marketing for pin-point targeting with emails
⚡ Nurture leads with fun widgets like spin-the-wheel, quizzes, polls, etc
Early stage startup? These tools might help you
Better emails. less work.
super growth.